AcelRx Pharmaceuticals Inc. (NASDAQ:ACRX)
Bands Volume 200 SMA 50 SMA 20 SMA Videos Alerts Articles Events

woodman: $ACRX - decent uptrend underway. Pullback (within the uptrend) may be over. Finding support at 21dEMA.
woodman: $ACRX has been a nice mover. Looks like it wants to get back to the $5s.
woodman: More #MedicalDevices - $ALGN $GMED $DXCM $EW $HAE $TNDM $ACRX $LIVN $NVTR $CRY $IRMD $AXGN $TCMD $INGN $OFIX $CNMD $IART $PEN $POD $XENT $INSP $SYK (big pull back, may be opportunity)
mopick: @woodman $ALGN $GMED $DXCM $EW $HAE $TNDM $ACRX $LIVN $NVTR $CRY $IRMD $AXGN $TCMD $INGN $OFIX $CNMD $IART $PEN $POD $XENT $INSP $SYK #MedicalDevices , I like the etf, $IHI, which incorporates many of these same names without the individual stock risk. Great chart, up almost 20% YTD.
riskmanager: @woodman $ALGN $GMED $DXCM $EW $TNDM $ACRX $LIVN $NVTR $CRY $IRMD $AXGN $TCMD $INGN $OFIX $CNMD $IART $PEN $POD $XENT $INSP $SYK #MedicalDevices That pullback in ALGN to 334 the other day was a missed opportunity. Should have pounced on that.
woodman: @mopick $ALGN $GMED $DXCM $EW $HAE $TNDM $ACRX $LIVN $NVTR $CRY $IRMD $AXGN $TCMD $INGN $OFIX $CNMD $IART $PEN $POD $XENT $INSP $SYK $IHI #MedicalDevices Nothing wrong with 20%, for sure. And that would be a safe route to go. But many of these stocks have such great long term charts that if you can get one or a few at a good spot, or take a plunge higher than you like but with the idea of adding on a pullback, then you could greatly outperform IHI. If these were biotechs, with huge risk in any individual stock (and all small/mid sized biotechs have a lot of risk), I'd be more inclined to buy the index. JMHO.
spmeyers: @woodman $ALGN $GMED $DXCM $EW $HAE $TNDM $ACRX $LIVN $NVTR $CRY $IRMD $AXGN $TCMD $INGN $OFIX $CNMD $IART $PEN $POD $XENT $INSP $SYK #MedicalDevices thanks; this group is rockin' big time
woodman: $ACRX - big breakout. I missed it. Np.
efrain007: $ACRX watching for a flip, will buy over 2.20 w a stop under day low
efrain007: $ACRX in at 2.20 stop 1.90 this is only for a daytrade
gwenzee: $ACRX Took a flyer yesterday that fell to earth with a large thud. FDA did not approve sublingual pain killer. Full CRL issued. Back to the drawing board in hopes they can satisfy FDA in the coming months.
gwenzee: $ACRX This is an example of when a Stop doesn't help. It was down 59% in the pre-market. Say you bought at $5.50 with a stop at $5.25. Your stop would probably have been executed (as in getting your head handed to you) at $2.19. It ran right through $5.25. I had a Stop Limit order which meant I didn't get stopped out and am still holding the stock but at a much, much lower price. Lesson learned....be careful of those flyers as you can really get your wings burned.
tigerjohn8: @Dan @gwenzee $ACRX Hi Dan, I'd like to hear any suggestion you might have about this. Stop versus Stop Limit....is one better than the other statistically?
bmcguire04: @gwenzee $ACRX I was the opposite of you and had a stop market at $5.25 and it went into effect at the opening bell and sold at $2.075. Not sure which position is better.
gwenzee: @tigerjohn8 $ACRX I don't know if one is better than the other, statistically. I think there are pros and cons on each side. Because of SEC rules my broker will not allow hard stops (UBS) so I am relegated to Stop Limit Orders. An example of why stop limit may be better is when a stock has a small to medium pullback and then regains its upward momentum. You may not get stopped out just to see the stock go up without you and lets you ride out a short dip. With a hard stop you have no control over a steep plunge (as in ACRX) and may get stopped out at the absolute lowest point. This is my understanding of the main differences but I am not the expert.
gwenzee: @bmcguire04 $ACRX Sorry about that. I hate big ouchies.
gwenzee: @tigerjohn8 $ACRX Take a look at bmcguire04 post about his experience with a hard stop.
gwenzee: @Dan $ACRX Please read the thread on ACRX and comment on my comments regarding stops. Thanks.
CHOFF: @tigerjohn8 $ACRX - a "Stop" will sell at any price below that mark. It could gap way down and sell at any price below.

A "Stop Limit" is a specific range that will only sell those shares between the Stop and the Limit. If it ga ...
DAN: @gwenzee $ACRX The key to this entire conundrum is to check your stops either after the closing bell, or before the opening bell. As you say, a stop limit would have you still in ACRX. A regular stop, which issues a market order to sell when the stock trades at the stop price, would take you out at the open. One of the fallacies of stops is that you'll somehow be able to sell at your stop price even if the stock gaps down far below your stop price. You can use a stop limit for stocks that aren't very liquid. But for very liquid stocks, I just recommend using stop orders -- market sell if your stop is hit. Liquidity is everything! It's the thing that will keep you out of trouble.
gwenzee: @DAN $ACRX Thank you for your reply. What I was asking you was if I was giving good advice about the difference between hard stops and stop limit orders??? Did you read the entire thread on ACRX?
DAN: @gwenzee $ACRX Yep. Read the entire thread. I agree with the way you've explained it. Great job! :-)
gwenzee: $ACRX Took a flyer on this today. It's a biotech. PDUFA date is tomorrow for its drug Dsuvia, a sublingual tablet for managing acute pain. Vol. today is YUGE!!! Tight stop as you never know what FDA will do. Anyone else looking at this one???
indigo1948: @gwenzee $ACRX - after looking at it entering with a small position and tight stop. Thanks for the information.
gwenzee: @indigo1948 $ACRX J-Hook pattern.
TRICIA: Biotech Movers+Pipe Updates 07/31: from BIOPHARMCATALYST.com $ACRX Ph3 data Tue 8/1 $NVIV halts trial $AMGN $CLVS $BMY $GLMD $ICPT $SBPH $ZIOP
Tricia: $ACRX: dead cat bounce 7% .. no position ---missed the not this am..
DrChucky: @Tricia - $ACRX - missed it too. but I miss a lot of moves. every day. lol/sigh. In this case, no $$ out the door, so, given the circumstances or todays market, all is well.
DrChucky: $ACRX - 7.50 in early pre market trading. Was Watching Friday afternoon @Tricia, but not closely enuff I guess, as did not see your post regarding closing out your position. Sooo. I am long and losing big on not too small $ACRX position this morning. Will look for a bounce. that's tradin. any input welcome.
Tricia: @DrChucky - $ACRX - so sorry my friend - I did say 11:25 Fri if PDUFA is Sunday .it is usually out on Friday..If I don't see it by 3:50, I am NOT holding over the weekend - risk of a CRL goes up a lot in MY mind- PM action is softer than I thought(I expected it to open at $6) ..point is the cc is 8:30 folks may be waiting to hear how soft the CRL is - it is possible that if th delayed approval is only 1 year, people may hold .... new PT's from multiple houses are $8 - $10 which I find interesting --good luck
Tricia: $ACRX : FDA Rejects $ACRX Painkiller Dispensing Device —> http://www.thestreet.com/story/12822333/1/fda-rejects-acelrx-painkiller-dispensing-device.html … What we know so far.
DrChucky: @Tricia - $ACRX - thanks for the further details. not as savvy regarding the pdufa release nuances. my bad. Saw the price target of 8, and the possibility that big money has yet to react, your call on the mgnt handling as 'sloppy', seems the risk to the downside is still quite high. I am out.
NapoleonSolo: $ACRX down 41% on day ....heart attack on a plate for longs ...huge volume flush today...maybe be worth a spin for quick DCB trade from long side...you mess with these micro cap biotechs and you often get drawn and quartered in a flash... FD NP ...opened down 30% and kept going.. was down ~45% at one point...no way to risk manage these positions with stops as is typically with these off hours catalysts...only way is to keep position sizes very small and try and hope you can figure out when catalyst might be coming and sell position.... see earlier post on stops...
NapoleonSolo: $EDAP see $ACRX post but change down % to 26% on day.. that one took 3/4 weeks to drop 41% off recent high
Muecke: @gwenzee $ACRX Thanks. In the meantime, the news re the CRL showed up. Since the FDA does not require more clinical trials, I think the approval is just a matter of time. @Tricia, would you agree?
Tricia: $ACRX - CRL, will refile in 2015 ... I expect the stock to take a hit Monday. Given the last 6 PDUFA"S were delivered early, I was suspicious that ACRX wasn't early. I closed out Friday at 3:55 as I advised I would do. I hope everybody did the same or at least you reduced your positions. Management was quite sloppy and it is disappointing. There will be many articles on Monday I am sure.
Muecke: @Tricia $ACRX Thanks Tricia. There is a conference call starting at 8:30am. For everyone interested to listen, the phone#1-877-407-3109.
gwenzee: $ACRX-Tricia-You were right in being concerned about $ACRX halting. The FDA issued a CRL so no outright approval at the present time. Stock may be a good short???
gwenzee: @Muecke Whoops!!! Wrong symbol should be $ACRX. Thanks for checking my typos.
Muecke: @gwenzee $ACRX - I misread indeed. Should be ACRX but this is the one that traded up in after hrs and I did not see the halt but also no news etc.
moneyHoHo: @Tricia $ACRX - From the company website posted 7/24: The company recently learned that a rumor circulated online stating the Food and Drug Administration (FDA) had approved Zalviso. As of July 24, 2014 there has been no notification to the company from the FDA regarding the status of the Zalviso New Drug Application (NDA). http://news.acelrx.com/phoenix.zhtml?c=241441&p=irol-acelrxnewsArticle&ID=1951331&highlight=
darkenedaura: @Tricia $ACRX I saw a ton of posts on this yesterday but didn't get to read them; is this company worth doing hw on? Is this something that you're long?
DrChucky: $ACRX - rumor abounds! At 11.25 and climbing in p.m. PDUFA data for Zalviso is july 27. That is Sunday people.
Muecke: @DrChucky $ACRX Oh boy, should I stay or should I go? Or buy more? I guess, since I only have a small position I will watch for the news on Sunday and the Monday Morning premarket. My next option is to sell and move on to the next one. I shall see.
DrChucky: @Muecke - $ACRX - sorry I got nuthin for you as far as advice goes. @Tricia is the one to ask for details about the biotechnology. As far as tradin goes, I have a small speculative long position in for the PDUFA announcement and then I am taking profits, if there are any.
Muecke: @DrChucky $ACRX Ha ha ha, my question of should I stay or should I go was quoting that commercial advertisement that is often on TV showing a couple on their camper singing "should I stay or should I go". $ACRX, I will just hold and watch. Thanks help.
Tricia: $ACRX: now up 10% today ...make a note on that FDA Calendar I gave you all to print last weekend.. PDUFA 's are ..."due by" so if a PDUFA is Sunday ... it is usually out on Friday.....If I don't see it by 3:50 ... I am NOT holding over the weekend - risk of a CRL goes up a lot in MY mind ... and since I am up 24% rhrn, I won't risk it ..... Should you buy RHRN .....I guess you could, but you could bungee jump with a parachute you didn't pack too .... no this ticker as a PDUFA play is over if you are not in it .... I will review the list 6-16 weeks out and see what else I might want to play and ---whoever does the same - we can all discuss next week ...
cwelsh1417: @Tricia Thanks so much. Your perspective is very help to me as I learn more about this sector. $ACRX is in the money for me. I am very grateful for your advice on timing.
Tricia: $ACRX..Stock halted this past hour .. I am suspicious...
Muecke: $ACRX Started a small position. This one is on fire in after hrs trading but I can't find any news why. I assume the news will be there tomorrow morning or later tonight. Heavy volume increase. Thinking of adding on tomorrow depending on the news.
Muecke: @DavidM $ACRX Thanks for your input. Not sure what happened but for some reason, my browser did not let me pull this up. I will try this again with my Ipad. I only bought 100 shares, so not much harm done in case it drops but my intuition tells me that there is something good coming out.
DrChucky: @Muecke $ACRX - @Tricia and @woodman @NapoleonSolo have all posted on this one. Anticipating an upcoming announcement. Use the search and look back over the last month and you should find some useful info.
Tricia: $ACRX - PDUFA ... website says approved but I cannot confirm on FDA website nor is there an official PR from the company... AH activity shows 60,000 shares with high of 10.99... Website ...... under ABOUT AcelRx ..."Our first FDA-approved product, the Zalviso (sufentan) tablet system is designed to help..." As a point of discussion ... I am a wee bit concerned that this is going on ... careless by the company ... if it's true, we got a gapper in the am ... 30% short/9 days to cover .... there is no reason to delay such fantastic news --- 50,000 shares after trading nearly 2M during the day is giving me agida .... feel just like kid hunting for christmas gift ....hahaha
DavidM: @Tricia $ACRX Looking at the Nasdaq after hours site, there was light activity (including the one share traded for $10.99) until about 7:15, then somebody must have found out something as activity kicked up a bit. Of course, it is still not much.
DavidM: @Tricia $ACRX And it looks like they were just practicing. Unless I am missing something, the website no longer says approved.
Muecke: @DavidM $ACRX Thanks. I had no problem accessing this site with my Ipad. I think I will have to replace my old desktop soon.
Muecke: $ACRX @Tricia @DavidM @DrChucky Just found on BioPharmCatalyst.com the following: FDA has set a PDUFA action date of July 27 for Zalviso. Could this be the reason for the high activity? This note was already posted on Dec 13, 2013
Muecke: $ACRX Yep, just searched all postings re $ACRX and actually I had nothing new other then the higher after activity. It will be interesting to see what happens tomorrow morning. Maybe the FDA missed the entry or the company was a little bit too fast with their website. Either way, sooner or later this thing will come together.
Tricia: $EGRX: as advised on last Sunday's FDA Watch list that I posted - . received FDA approval for Malignant hypothermia ... next up $ACRX ...
woodman: $ACRX - nice move today into the coming PDUFA for Zolviso. I added to mine this morning.
Tricia: $ACRX $9.78 ↑9% - Pdufa play ... posted last Sunday ... I expect early (last 5 Pdufas have been released early ..)
Tricia: $ACRX Happy for the rebound today. Pdufa due 7/31. Could be released early. Last 5 were early- precedent?
woodman: @Tricia $ACRX - I begrudgingly bought it back higher today than where I sold it yesterday. Bummer to have to do that, but, so far, that's working out. $HALO too.
DrChucky: @woodman - $ACRX I gritted my teeth and did not sell yesterday. It was painful then. better now.
woodman: $ACRX - Booiinngg.
Tricia: $ACRX: @Woodman - you are surprised? - this could more than double on PDUFA ... due in 2 weeks... and I think sooner :> I have endured some wild swings but I trust the science.
woodman: @Tricia $ACRX - I have toughed this one out. I added yesterday :)
woodman: $ACRX - PDUFA trade this month. Big bounce off test of 50 day. I added some this morning.
Tricia: ...
This am bought $ANAC, and added to $PCYC $EGRX & $ACRX .. all down ... and now all retracing a wee bit ..this will continue
BTW --- I bought tw0 tranches this am - at almost the lod ... now up 10% on my homework and hunch!I am looking at $HALO ...
prvtrader: Stocks that are up this morning (Gap Up) $EVRY(F)$BDSI $KNDI, $SGNT, $SIMO, $JDST, $KING, $DGAZ, $APP, $GBIM, $LQDT, $EVEP. $STNG, $SNTA, $VHC, $SPIL, $EXL, $ELP, $TLK, $SFUN, $BAS, $ACRX, $DRWI, $DFE, $GPRO
Tricia: $ACRX : as suspected .. reversing .. still good buy opp- and I added... nice buy opp -- high confidence going into PDUFA July 27 .. . http://seekingalpha.com/article/2301885-... LAST three PDUFA's WERE EARLYH!!! $SPPI last week was 5 weeks early...
Tricia: $ACRX: I expect a gap fill tomorrow - this just in -ACRX AcelRx Partner Grunenthal Files Marketing Application for ZALVISO in Europe, Triggering $5 Mln Milestone Payment to AcelRx --- noted earlier the due date for the Pdufa is 7/27
dmgrevas: $ACRX - Big volume last 3 days. Looks to be forming a double bottom.
hwyflier: ...
$ACRX : One more test of the 50d SMA as it tried to exit an #IHSP

$SLV : $AGQ : Back to support

$ALLE : Off 20d SMA support line

$ARIA : #Squeeze down to the 50d SMA (looks ripe)
http://www.freestockcharts.com?emailChartID=aa2ed2b2-d470-47 ...
hwyflier: ...
$ACRX : Daily
http://www.freestockcharts.com?emailChartID=4dedb0e4-0122-44e8-ac53-b994547e85f2

$CDTI : Weekly
http://www.freestockcharts.com?emailChartID=ea82795c-973a-406c-8cbc-dce6ab885def

$ENTA : Weekly
http://www.freestockcharts.com? ...
hwyflier: @Tricia : Requests, Here are the first 5. Time for bed. Will get to the rest tomorrow. Some pretty nice patterns here. All notes are on the charts. $ABBV : daily http://www.freestockcharts.com?emailChartID=e1ee8bec-0ea1-44a2-8686-4c5ce038ae95 $ACRX : daily http://www.freestockcharts.com?emailChartID=4dedb0e4-0122-44e8-ac53-b994547e85f2 $CDTI : weekly http://www.freestockcharts.com?emailChartID=ea82795c-973a-406c-8cbc-dce6ab885def $ENTA : Weekly http://www.freestockcharts.com?emailChartID=5f9e93ab-d1b7-408e-b93a-5a7b70d03473 $IPCI : Daily http://www.freestockcharts.com?emailChartID=0b0dcbc1-157a-4432-a893-e9d45ca1587d Remember, click discard last session tab to view the current chart Enjoy............ Hwy
ccrown4: $ACRX @hwyflier Good morning from the valley of spring training. Thanks for the charts. I started a position in ACRX. Hope you did as well.
hwyflier: $ACRX : @ccrown4 , Yes, I did. But I didn't catch it quite soon enough. If it's not a "fakeout" if cold have a way to run. Thanks for the note.
Tricia: @Hwyflier If you get a chance..... would you chart $VRS, $CDTI,ITMN, $ACRX, $ISIS, $SYN, $ABBV, $ENTA, $IPCI ..... no rush, by 7:30 am is just fine ....lol - Seriously, when you get a chance .... thanks
dmgrevas: $ACRX - Also looks like its putting in a bottom. Good Luck/@Denise
westshore: $ACRX - ?
Lderoze: $ACRX @Tricia Do you think that is an inverse $H & $S formed on ACRX? Thanks, Linda
erdruido: $ACRX - Need some guidance here. I mistakenly set my stop to part of my position instead of all. Good news is that I am only left with few shares. Ticker seems to have bounced off 200MA. Seeing a good "giraffe" tail. I think stock has finally found support, and contemplating to add to lower my very high cost basis. Thank you.
Forexpro: Re: $ACRX, @Erdruido

Hi, @Erdruido,

Given the bounce that has already occurred today, you're looking at roughly 6% risk if you buy at 8.36, assuming that you would place your stop beneath today's 7.90 low. If you were coming in flat, would you ...
woodman: $ACRX - I've been looking at it today as a low risk buy, but have not bought it. I have none, having sold when it fell out of the triangle up in the $10s. I want to see how it closes.
erdruido: $ACRX - @Forexpro @woodman Thank you very much for your thoughts and for taking the time to help a newbie. Much appreciated.
woodman: $ACRX - I have entered small into this one.
woodman: $ACRX - wedge formation. Looks like something will give soon. Long.
ccrown4: $ACRX @woodman @Scott $M says he has 50k shares and waiting for buyout. Do you have the expected price? no position
woodman: $ACRX @ccrown4 - $11.50 to $12.00 short term (whatever that means); new 52 week high, saying $14 or higher, w/in 3 months. Higher still if bought out. I can't remember his buyout valuation and target, but it was a nice premium to current price, of course. His crazy # of shares is based on his belief it gets acquired "soon." The guy must have a trust fund and/or a screw loose to put that kind of money in it. Still, I've got some skin in it, albeit much less skin - LOL. I do like the chart and would be inclined to buy it even if I didn't have Scotty pumping away. His pumping doesn't hurt, though ;-)
hooked1: $ACRX - Last week $SM said he was expecting an imminent technical move based on charts (claims he's rarely wrong, btw) to 11.5 and then a 3 month move toward 12.5 While his set up is still there, experience has been that the longer a technical move takes, the better the chance that a stop sweeper moves through before the move up - especially with the market weaker.
woodman: $ACRX - @Scott Pumpusow is on the job. I'm already in it - HA! Pumpaway, Mr. Matusow, pumpaway: http://stockmatusow.com/trade-alert-acrx-price-target-opinion-11-50/ And: http://finance.yahoo.com/news/acelrx-pharmaceuticals-submits-drug-application-113000229.html
woodman: $ACRX - I started accumulating this one last week and established a decent position. Today it has opened well through the 50 day. Above $11.36 it could move well. We'll see....
hooked1: $ACRX - Nice move.
woodman: $ACRX @ hooked1, we're on the same page today. I added to mine on the move through the 50 day. Edited on Sep 20, 2013 11:14 Edited on Sep 20, 2013 11:15
Big D: Vol. Squeezes - Jay, the #squeeze on $ACRX is really nice too. Didn't take my chance to add to it this morning. Looks like it will ramp tomorrow.
Aragorn: these are the top 25 from the hotlists some solar some not ASTI(F) $YGE CSUN(F) $HSOL $STP $JASO DSLV $SOL $NM $LDK $ZSL $SSP $TSL $RSOL $CSIQ $ACRX $MCP $JKS $CLWR WHZ $DRYS $SKS $TRW $DUST DGLD
Tricia: $ACRX - $ACRX trading up bc Perceptive Advisors filed a 14.25% stake up 10%
Aiko: ...
$ACRX
$ACTV
$AIR
$AL
AMID
$AMTG
$ANGI
$APO
$APTS
$ARCO
$ARCP
$AVEO
$AVG
$AWAY
$BCEI
$BCOV
$BG
$BGMD
$BLMT
$BOX
$CANE
$CARB
$CCXI
$CEMP
$CERE
CGEIU
$CHEF
$CHKR
$CJES
$CLVS
$CO
$CPAC
$CPER
$CRUD
$CSOD
$CVR
$CZR
$DA ...
Visit the Trading Forum to join in the discussion.
| | |
| --- | --- |
| Stock Price | $USD 4.12 |
| Change | -0.67% |
| Volume | 1,174,320 |
Acelrx Pharmaceuticals Inc. is a specialty pharmaceutical company focused on the development and commercialization of innovative therapies for the treatment of acute and breakthrough pain.
Request Video of ACRX
Already a member?
Sign in here.
Earnings
November 8th, 2018 - 2018 Q3 Earnings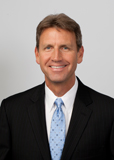 Dan Fitzpatrick
Stock Market Mentor gives you EVERYTHING you need to succeed in the market; all in one place. How easy is that? Dan Fitzpatrick and his elite community of traders share trading ideas, strategies and much more. Dan Fitzpatrick--a world class Technical Analyst, trading coach and regular CNBC contributor--gives you access to all of this with a 14 day FREE membership. Get started TODAY and start trading better TOMORROW with the following premium content:
Nightly video Strategy Sessions with a game plan for tomorrow
Got a stock you want Dan to look at? Just ask.
Patent pending video alerts instantly delivered to you when one of Dan's trading signals is triggered. This is not your typical price alert. This is a short video explaining the action you need to take to make money. No more "Woulda, coulda, shoulda"
Access to over 58,200 stock analysis videos
Access an ever expanding library (58,200) of educational videos that will save you time and make you money
Join a team of friends and traders that have one thing in common; a burning desire to succeed.

Become a Member Today!
Gain immediate access to all our exclusive articles, features, how-to's, discussion group and much more...
Satisfaction Guaranteed!
Your Stock Market Mentor membership comes with a 14 day, no questions asked, 100% money back guarantee!