Akamai Technologies Inc. (NASDAQ:AKAM)
Bands Volume 200 SMA 50 SMA 20 SMA Videos Alerts Articles Events

traderbren: $AKAM - providing a bounce trade oppty
kycol: The only green stocks on my Menervini Scan this morning are: $GSX, $MSFT, $AKAM, $KR, $SFM, $OLLI, & $THO
sierramp: Take a look at $AKAM.
Margi1983: $AKAM Big green candle forming. Day 2. Bounce started Thursday and now past the 50 and 200. Also above the 50 week on the weekly.NP
sierramp: @Margi1983 $AKAM Also a stochastic cross, Directional Movement cross. Wms %R up. It is bucking the trend today.
DrScience: $AKAM probing new intra-day high out of a 5% volatility squeeze. The converged 50/200 DMA's making for the possibility of an explosive move, but year-end timing and low volume could be holding the stock back just a little. Sold some JAN 110 Calls @ 2.00, bought @ 1.45 yesterday to help finance, as yet, unfilled long-dated JAN 2022 115 LEAPS Calls @ 10.00.
Margi1983: $AKAM. They have a growing cybersecurity division, but down this morning. 200 ma crossed the 50 4 days ago. Only up 35% from the March bottom. Not sure how to play this chart, if I play at all. Thoughts?
stairm01: $AKAM Showing intra-day volume coming in and breaking out of VS on daily chart. Long calls.
stairm01: $AKAM Breaking out of a VS today. Low volume. Trading right at the 20, 50 and 200 dma.
Angdionk: $AKAM above 50dma
Angdionk: $AKAM just poking above 50dma
patils: $AKAM looks like 50 and 200 dma are squeezing. It's coming off below 200dma. Is this volatility squeeze? Cases like this does it resolve to downside or upside. What stop would you put? Thanks
wjj3: @patils $AKAM looks to me with the close over 104. price moves thru the 200 & 50 day which usually implies an upward move ito follow. I bought a bit more today
patils: @wjj3 $AKAM 50 day is 104.67. It needs to go over that. Where would you put stop if it resolves to downside
Ajax4Hire: Excitement around Cloud Computing again. Hold% $CLOU Global X Cloud Computing ETF - Top 15 holdings 4.32% $PLAN Anaplan, Inc. 4.27% $FSLY Fastly, Inc. Class A 4.27% $XRO Xero Limited 4.24% $PFPT Proofpoint, Inc. 4.24% $PAYC Paycom Software, Inc. 4.17% $WDAY Workday, Inc. Class A 4.13% $AKAM Akamai Technologies, Inc. 4.02% $PCTY Paylocity Holding Corp. 4.01% $CRM salesforce.com, inc. 3.89% $NFLX Netflix, Inc. 3.88% $DBX Dropbox, Inc. Class A 3.87% $COUP Coupa Software, Inc. 3.79% $DLR Digital Realty Trust, Inc. 3.78% $TWLO Twilio, Inc. Class A 3.72% $ZS Zscaler, Inc. Data from: https://ETFdB.com/etf/CLOU/#holdings
Ajax4Hire: @Ajax4Hire $CLOU $PLAN $FSLY $XRO $PFPT $PAYC $WDAY $AKAM $PCTY $CRM $NFLX $DBX $COUP $DLR $TWLO $ZS #holdings Not included but should be: $NET-Cloudflare; $CLOU should replace $DLR with $NET I am partial to $NET as I made 25% gain earlier this year.
Margi1983: @bRobert I am interested in $AKAM especially if it can hold the 8 ma at 99. This breaks Dan's rules as it is $5 below the 50 ma, which is in a downtrend. LT I think this goes higher as it is at the bottom of the weekly BB band and holding. Your thoughts?
Margi1983: Hey @bRobert. You like $AKAM here? Bounce off the 8 ma
bRobert: @Margi1983 $AKAM Not here I liked the W double bottom bounce TRADE (np) This W could test $114 if triggered > $94 But it has moved too far for me for entry NOW Some POTENTIAL speed bumps above to negotiate 20/ 200d I would prefer pullback bounce from here or > $104
traderbren: $AKAM - providing a gap filing trade on the upside.
DAN: Good morning. Futures are pretty flat this morning, with the S&P slated to open down about 4 points. Buy the time you read this, futures will probably be up a bit.

Here are a few things that I'm thinking about and monitoring.

1. We're in a ...
beachndog: @DAN $SMH $QCOM $CLOU $BABA $AKAM $COUP $TWLO $AMZN $MSFT $GOOGL $NFLX $COR As a noobie, I've gotta ask, what is the smart/dumb money confidence index and where do I find it?
Forexpro: @beachndog $SMH $QCOM $CLOU $BABA $AKAM $COUP $TWLO $AMZN $MSFT $GOOGL $NFLX $COR Hi, Beachndog, You can get a sense of the (very useful, if macro) stuff that Jason Goepfert and Co. look at via Twitter (@SentimenTrader). All the best!
beachndog: @Forexpro $SMH $QCOM $CLOU $BABA $AKAM $COUP $TWLO $AMZN $MSFT $GOOGL $NFLX $COR Thank you, not ready to purchase the sentiment.com package, but will take Dan's advice at face value for now and take a look at your Twitter suggestion.
DAN: @beachndog $SMH $QCOM $CLOU $BABA $AKAM $COUP $TWLO $AMZN $MSFT $GOOGL $NFLX $COR Yep. Scotty posted the link. Jason Geopfert is a math head -- lots of great stuff. It's a subscription website -- but I don't think it's too expensive. I forget what I''m paying for it. He told me he's fine with me posting his stuff whenever I feel the urge. ;-)
Ava: $AKAM nice flag on daily right at 50sma
sweeper240: $AKAM what do you guys think about this possible entry or still on the fence? Above 200 day but below and the 20 and 50 day
Fabian: $AKAM new High
Trader_X: $AKAM looking good, holding calls
Fabian: $AKAM started to move again
Herb: $AKAM trying to break out. np.
lostsheep: $AKAM macd cross should look to retest 115
Trader_X: after a couple of days of neutral Doji candlestick, $AKAM is going at the right direction
lostsheep: $AKAM clearing recent downtrend line and short term resistance
Trader_X: $AKAM above the 8 day EMA and 3 days of Doji candle even though stock got an upgrade and buy. What is your take Scott?
scottrades: @Trader_X $AKAM Not a super clean daily chart. I'd set an alert around 112-113.
Trader_X: @scottrades $AKAM Thanks
Angdionk: $AKAM bouncing off 50dma now above 20dma
traderbren: $AKAM - back above the 50 dma and clearing the 8 ema....and looks constructive for a continued move higher.
lostsheep: $AKAM after filling the 6/30 gap bouncing. Lots of owners in the 110 115 area looking to get their money back
traderbren: $AKAM - closed the gap on the downside; now working on trying to fill the gap on the upside.
bla00109: @traderbren $AKAM They just reported a healthy beat on Revenue and EPS compared to consensus. Any idea why the gap down? I got stopped out of portion of my position for an 11% gain, but can't figure out today's drop.
PRK: @bla00109 $AKAM A lot of times the reason for the drop is due to selling on the news. This happens quite a bit.
scottto_2: #WeeklyCharts - A slight tweak kept all the above and added: $AKAM $APPS $CLDR $DOMO $FORM $NUS $ORCL $PANW $PLUG $YY along with a lot of other noise that I edited out.
traderbren: $AKAM - poised to start the next leg higher. Long
Angdionk: $AKAM trying to find support for its phase 3
mercury6s: $AKAM BTC short position . Back inside 3STD, but not 2STD , 2STD may catch up to it tomorrow... a strong stock
Mojomoney: $Akam anyone
Angdionk: @Mojomoney $Akam raised ro outperform price target raised to 150
shoredriver: @Mojomoney $Akam .... go long ? ...short?...add? c'mon..... nothing lazier then posting a symbol and then thoughts?...or anyone?....YAHOO message board shite......
bRobert: @Mojomoney $Akam Nice chart/base $130 technical target Take a partial Add on pullback/bounces higher lows that confirm the bullish thesis
Reif99: $AKAM going to gap to a 20 year high
DAN: ...
$AKAM -- Breaking out this morning.
$TSLA -- Keeps going. More than 90k deliveries this quarter...which beat estimates. How do you specify a price target? My WAG is $1500ish. About 25% from here. (When I wrote this 6:30 am ET, the stock was at about ...
traderbren: $AKAM - pushing out above 3std BB. Nice pop!
mercury6s: @traderbren $AKAM sold short a piece, filling demand well above 3rdSTD...
Angdionk: $AKAM trying to break out not much volume yet
Angdionk: $AKAM looking good
Angdionk: $AKAM trying to turn positive for the day
Angdionk: $AKAM trying to move
traderbren: $AKAM -- working in this tape.
Angdionk: $AKAM still moving up. On weekly this looks like it could move quite a bit more
mercury6s: $AKAM... good call today by members
DAN: ...
$AKAM -- Breakout today. Alert $106.
$DELL -- This could be an opportunity to buy DELL...but it really needs some rebuilding of a base. It bears watching. Alert $53.
$ETSY -- Still going. This is the stealth COVID stock.
$FB -- High volume distr ...
Angdionk: $AKAM strong reversal today missing volume
Angdionk: $AKAM very narrow on daily
Angdionk: $AKAM tryungvto break out
traderbren: $AKAM - providing a good oppty to the long side. Started a position this morning.
michaelH: $AKAM breaking out of resistance; adding to existing pos
Bridget: I like $AKAM here, squeezing on the daily and weekly chart, above the 21dMA. Strong uptrend on the weekly chart
ScottT: @Bridget $AKAM Thank you Bridget. Had this on my watchlist. I almost missed it.
traderbren: $AKAM - providing an opportunity here now that's its cleared the 20 dma
Margi1983: $AKAM. Nice continuation after yesterdays bounce of the 50 ma. Long. $AKAM makes broadband streaming go as fast as possible which we all want. They have contracts with most major media companies. They also have a growing cybersecurity division. @Dan may want to look at $AKAM as it meets his rules of trading above the 50, which is above the 200, and weekly chart is in a nice uptrend heading from San Diego to Boston, which is where $AKAM is based ( actually Cambridge,MA)
traderbren: #Watching -- $AKAM (gap above to be filled), $DPZ (long), $BABA (if it clears the 50dma and 8ema), $CVS, $NTNX, $PLMR, $ROKU (potential ER run), $BYND (if it clears the 200dma and continues to get a bid), $ENPH (long).
traderbren: $AKAM - pushing up against the 20 dma...with a gap above to fill if it can clear it. Long
scottrades: Closed out my $AKAM Swing.
mgoodw: $akam coming back to life
Brian_M: $AKAM coming back a bit today. If it takes out yesterdays high it could become a nice trade closing the gap.
Brian_M: $AKAM I like the look into the close as long as it holds up.
scottrades: #Gunslinger Gaps $NIO Gaping up 14%. "Chinese Tesla". I like that it's coming out of a base. Lots of eyes on this one. $AMD Gaping down after earnings, but as we've seen with a lot of high beta stocks, this may be viewed as a buying op on weakness. $AKAM Down on earnings. Watch for it to hold the 50 Day. $GILD Halted for trading. News is that their Covid drugs meets primary endpoint. Might be something there. $GOOGL Up 9% on Positive Earnings. Watch to see if this gap holds. $AG Mentioned this one yesterday, not a huge gap but trending higher.
bigbartabs: @scottrades $NIO $AMD $AKAM $GILD $GOOGL $AG #Gunslinger ... Interesting that GILD data a couple days ago was essentially not working as hoped.
charles23phelps: @scottrades $NIO $AMD $AKAM $GILD $GOOGL $AG #Gunslinger $NIO is going to be going up pretty strong over the next 2 weeks. April deliveries should come out mid May and that will be yet another big jump up. I would not be surprised to see $5/share by mid to late May. I follow $NIO daily investor relations, forums, message boards, and fb page. lots of upside on this guy beyond a day or swing trade.
michaelH: $AKAM #fallingknifetrade anyone have an opinion on fundamentals? 50dma seems to be holding
michaelH: $AKAM started pos with sell stop at 92.68; low risk trade
traderbren: $AKAM - low risk entry with a stop below the 50 dma.
Margi1983: @traderbren $AKAM Thanks. Already up 2% :)
raed25948: @traderbren $AKAM thanks for the heads up. Took a position and up $4.00!
scottrades: $AKAM Nice rally off the low. Watch for a gap fill to the upside.
Yes-Man: @scottrades $AKAM Scott is this a day trade?
scottrades: @Yes-Man $AKAM Following up on a trade idea I posted about before the open.
Yes-Man: @Yes-Man $AKAM reason what is reward vs risk on possible gap up or if continues decline?
scottrades: @Yes-Man $AKAM Stock is moving off of earnings. Held the 50 Day. That would be your level of defined risk.
Bwhitty: @Scottrades are you planning on holding $AKAM over night if it finished well? Since there is so much room back up on the gap?
scottrades: @Bwhitty $AKAM I'm looking at holding some overnight.
scottrades: My video notes: $SPY Everybody's a winner! $QQQ Boom. $GLD Good volume during Power Hour $GDX Trying to break out. Miners to watch: $FNV / $KL / $AG / $SAND / $GORO / $NEM Semis: $AMD Not fun. $AKAM More fun. Let's see what tomorrow brings. $MU Above the 200 Day $MX Coming out of a Squeeze Monsters: $CAPR Mentioned this morning. Watching for a Day 2 move. $UAVS An @AdrenalineTrade. Thanks to @TraderBren for this view on $BABA, bought some today. Low risk entry, what does that mean exactly? I'll tell you. New ideas: $QIWI Watch 13.15 $INMD Right at the 50 Day $EEFT Right at the 50 Day.
Sher: @scottrades $SPY $QQQ $GLD $GDX $FNV $KL $AG $SAND $GORO $NEM $AMD $AKAM $MU $MX $CAPR $UAVS $BABA $QIWI $INMD $EEFT - Shoot... was so busy shuffling my own deck, I completely missed your posts on $CAPR and $UAVS. I need a secretary to keep up with all the forum posts!
champ: @Sher $SPY $QQQ $GLD $GDX $FNV $KL $AG $SAND $GORO $NEM $AMD $AKAM $MU $MX $CAPR $UAVS $BABA $QIWI $INMD $EEFT --- And room service also helps.
GolfGeek: @scottrades $SPXL $ZS $WORK $PZZA $TEAM $AKAM $CNC $SPCE Help please......I am trying to understand what I do when I see a stock up 2% in PM knowing the first hour of trading is most profitable and looks to be sporadic to me. Do I buy PM or do I wait to see what happens at open and chose a buy price and wait on it or is this a personal preference?
scottrades: My video notes: $SPXL/$SPXL Thnks fr th Mmrs $ZS New weekly high. Looks like it wants higher $WORK Looking for 30. Nice Pump on CNBC today. $PZZA Still in trend, building a base. $TEAM Watch above 149 $AKAM Back at the highs. Watch 101.50 $CNC New Weekly High $SPCE Day 3?
scottrades: $AKAM moving off the 50 Day
traderbren: $AKAM - intra-day showing a nice bid since the open.
Visit the Trading Forum to join in the discussion.
| | |
| --- | --- |
| Stock Price | $USD 113.38 |
| Change | 0.86% |
| Volume | 1,970,490 |
Akamai Technologies, Inc., provides services for accelerating & improving the delivery of content and applications over the Internet from live and on-demand streaming videos to conventional content on web pages to tools that help people transact business.
Request Video of AKAM
Already a member?
Sign in here.
Earnings
November 2nd, 2021 - 2021 Q3 Earnings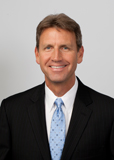 Dan Fitzpatrick
Stock Market Mentor gives you EVERYTHING you need to succeed in the market; all in one place. How easy is that? Dan Fitzpatrick and his elite community of traders share trading ideas, strategies and much more. Dan Fitzpatrick--a world class Technical Analyst, trading coach and regular CNBC contributor--gives you access to all of this with a 30 day trial membership for just $7.77. Get started TODAY and start trading better TOMORROW with the following premium content:
Nightly video Strategy Sessions with a game plan for tomorrow
Got a stock you want Dan to look at? Just ask.
Patent pending video alerts instantly delivered to you when one of Dan's trading signals is triggered. This is not your typical price alert. This is a short video explaining the action you need to take to make money. No more "Woulda, coulda, shoulda"
Access to over 82,200 stock analysis videos
Access an ever expanding library (82,200) of educational videos that will save you time and make you money
Join a team of friends and traders that have one thing in common; a burning desire to succeed.

Become a Member Today!
Gain immediate access to all our exclusive articles, features, how-to's, discussion group and much more...
Satisfaction Guaranteed!
Your Stock Market Mentor membership comes with a 30 day, no questions asked, 100% money back guarantee!