Zscaler Inc. (NASDAQ:ZS)
Bands Volume 200 SMA 50 SMA 20 SMA Videos Alerts Articles Events

stairm01: $ZS Working at closing near a new high. This Growth stock may be ready to break higher.
scottrades: Nice base on $ZS for those who might be looking for a way in. Today was really the day to buy but in a good market, this might go.
Gary: ...
4. $ZS – Alert $80
5. $COUP – should be locking in some profits here.
6. $GLOB – lightening up here? You should be. At least use protective trailing stops. Alert $100.
7. $WING – should be lightening up. This is extended ...
Gary: ...
5. $ZS – pay attention to this pullback.
6. $CYBR – pay attention to this pullback.
================
7. $FRPT – Squeezing in an uptrend. Would buy on any pullback closer to 50-day MA for a test. Alert $46 AND $48.70
8. $CSII &nd ...
rachel: ...
$ZS – at resistance at $80. Wait for re-test of 50-day MA. Alert $71.30
$PAYC – no comments.
$GLOB – accelerating. Use staggered stops.
$LHCG – no comment
$VEEV – resting. Pretty impressive strength. Seems like it ...
martyrb3: $ZS Heavy June call activity at 80 strike. Long July 75 calls.
rachel: ...
$ZS – stock could (and probably will) fall to $70. Is that ok with you?
$OMCL – squeezing here. Alert $84.
$BYND – looking for $100. Alert $103
$KL – flag pattern.
$RTN – merging with $UTX? Both are down. Not a goo ...
champ: $ZS.....working.
champ: $ZS---Out...took profits on this stock this zig-zager morning.
mariemicheles: @champ $ZS I got out of it too
rachel: ...
$ZS – holding above $70. $80 resistance
$WDAY - $215 likely top of channel. Would buy on pullbacks closer to $200. Choppy uptrend.
$TWLO – W Pattern. Great swing trading stock
$TEAM – At resistance. Looking for pullback that hold ...
traderbren: $ZS - pushing higher. Started a position this morning.
champ: $ZS...nice Zebrs, out in the wild...$ZM...
sierramp: @traderbren $ZS How are you feeling about it today?
traderbren: @sierramp $ZS - its holding above the 20d, but I'd like to see more buying interest given the tape. Let's see if it can clear $74 and then $74.55 for a leg higher. If it takes out $71, then it will likely test the 50d again.
captron: $ZS Back above its 50. Took a place holder to watch with a stop below todays low.
traderbren: $ZS - good support off the 50d, but still below the 20d. I'd like to see it clear $72.49.
rachel: ...
$ZS – needs to hold 50-day MA.
$EXP – two month base. Rebound off 50-day MA.
$DHI – needs to hold 50-day MA
$LEN – needs to regain 50-day MA.
$LGIH – High base at 50-day MA

Requested Videos
$ARRY – old request. ...
DAN: $ZS -- broke through key support at 50-day MA.
mpegues: @DAN $ZS I'm glad I listen you your advice and sold me shares last Wed, because I was going on vacation. Thanks Dan!
JBed: $TAN $TGT $AFL $PSN my only remaining positions now. Bought some $ZS near the bottom but sold it - I don't like the market action.
rachel: ...
$ZS – below 50dma on volume x 2 days. Not what you want to see.
$OLLI – distribution day. Earnings on Thursday.
$VEEV – Phase 2.
$NOW – breakdown. Big distribution.
$WDAY – broken on volume
$TWLO – This stock lo ...
Henry: $ZS Wedbush bumped the pt to $82 after earnings last night. long stock
DAN: Intraday, looking at oversold rebound trades (potential) on $GOOS and $STZ. $ZS might catch some bids. I am on the sidelines and scrolling through a lot of charts. Not eager to take someone out of their losing position. No philanthropy for me today.
Robert1965: @champ looked a trade in $ZS no go Did you get out before earnings?
champ: @Robert1965 $ZS ---- Yes, NP and I'm not swinging very many positions and I normally don't swing tech positions into earnings....and if I do, size is real small, like only 2 hands of black-jack, just for fun. I'm just waiting and watching targets for entries....and maybe a few add-on's....$Z and $ZG. Nothing really going on, for those who are mostly out of the markets. $SSO, has started to turn and I'm holding new ETF's ...and the main move on both of these could be over...$SQQQ and $UVXY, it is for me but I might get back-in.
rachel: ...
$ZS – Cramer had CEO on. Stop below $66.42.
$COUP – earnings on Monday.
$EHTH – Stabilizing in new range above breakout.
Other Stocks:
$OKTA – selling into strength in this market is good.
$NFLX – looks shortable.
$A ...
Robert1965: $ZS up earnings to night is it time to sell
phgruver: @Robert1965 $ZS Is it a LTH or a speculative swing position? Do you have a profit? How much? Earnings are always a crap shoot. If you don't have a profit, use this strength to unload. If it's a LTH, just hang on, and use any weakness, after earnings, to add. Frankly, though, as there is no dividend, this wouldn't be a LTH for me....
Robert1965: @DAN $ZS got this the other day at 74.84 is it time to sell at a small loss
DAN: @Robert1965 $ZS Well, I would sell it because the company reports earnings after the bell. So you risk allowing a small loss to become a big loss if the stock trades down. If the stock trades up, you're good. So you're basically gambling. That's ok...as long as you realize that this is what you're doing. I like Zscaler and have it on the Growth Stock List. But that doesn't negate the risk of holding over earnings, Robert. Dan
champ: @CraigReynolds --- $Z and $ZG...I'm holding size on both of these. On $ZS, small position....Yes, ER after.....#Plus, $ULTA $COST $DELL $VMW
Robert1965: @champ $ZS hold over earnings have you hedge any with options
champ: @Robert1965 $ZS --- If I hold, size will be small....a gamblers stock position.
rachel: ...
$ZS—earnings tonight.
$TWLO – I would require it to regain the 50-day MA for a new position. Not for a "trade"…but for a longer term position. Look at the 50-day MA slope. It's flat. Momentum has stalled.
$BY ...
stairm01: $ZS Down, even, down, more down. Dang it!
phgruver: @stairm01 $ZS The report looks decent. I don't know what expectations were for revenue, but non-GAAP eps was $.05 vs expectations of $.01. I think the selling may be a bit overdone....
stairm01: @phgruver $ZS I own the stock and sold this weeks 78 strike for $3.00 to lower my cost. The option value should drop drastically tomorrow. Will probably add stock.
baronp0329: $ZS. No Position. Closed all today, didn't want to risk the 6% profit. Report looks good. probably an over-reaction in AH. From Marketwatch, Published: May 30, 2019 4:29 p.m. ET "The company reported a fiscal third-quarter loss of $12.2 million, or 10 cents a share, compared with a loss of $10 million, or 14 cents a share, in the year-ago period. Adjusted earnings were 5 cents a share. Revenue rose to $79.1 million from $49.2 million in the year-ago quarter. Analysts surveyed by FactSet had forecast earnings of a penny a share on revenue of $74.9 million. Zscaler expects adjusted earnings of a penny to 2 cents a share on revenue of $81 million to $83 million, while analysts had forecast a penny a share on revenue of $78.9 million."
Herb: @baronp0329 $ZS they ripped it, then it rallied 8 points.
Jazman0013: @rachel $BYND $SOLY $SPX $NDX $DJI $DJT $TNX $DJUSBK $GS $MS $JPM $TAN $FSLR $SPWR $ZS $TWLO $VEEV $TNDM $EHTH $MDB $CGC a huge Thank you for posting the notes!!! Sometimes it gets late and what is left of me misses parts of the videos by the time I get to watch. :)
Henry: @Herb $ZS Doesn't usually happen that quick
champ: @Henry @Herb... $ZS.... These are #CopyCat-traders, it happens more than you think but mostly off of earnings. These drops are targets....for sure....but you have to have timing and know how to dance.
champ: @stairm01 $ZS --- They beat and guided higher ....but these are only CopyCat-sellers. This could be a great target tomorrow, I will be watching, for an opportunity. Might be able to catch a few $$$'s...but think small, not large and if large happens, you need to have your net ready. $$$'s fly around really fast...like on $BYND, no net, no $$$'s. These are fast in and out trades.
Robert1965: @DAN $ZS what options were you looking at when you said the implied move was $6.00
DAN: @Robert1965 $ZS $8 bucks. Not six. Was just looking at my Think or Swim platform. Weekly options expiring Friday. Upper right side shows the implied move in the parenthesis. (+/-8.307) (see image attached)
Robert1965: @DAN $ZS Thanks is there any way to pull that up on Fidelity, is that based on the current price or strike prices
Henry: @Robert1965 $ZS https://stockmarketmentor.com/2019/03/sector-watch-march-08-2019/
DAN: @Henry $ZS Thanks Henry.
DAN: $WDAY -- nice breakout this morning. T he company reports earnings after the close this afternoon. Implied move is about $16.50 or so. $ZS also working well this morning, though still in a flag/consolidation pattern. They report earnings on Thursday. Know when your companies report earnings.
gwenzee: @champ $GOOS $BURL $ZS $ULTA $COST $DELL $VMW $DG $DLTR $LULU #Guess-trades LULU reports this Thursday.
champ: Earnings, these are a few #Guess-trades....first is $GOOS and then...$BURL...next is $ZS $ULTA $COST $DELL $VMW $DG $DLTR....and then next week is..$LULU. So far I have only posted on both of these...$GOOS and $ZS....I'm only watching the others.
champ: @gwenzee $GOOS $BURL $ZS $ULTA $COST $DELL $VMW $DG $DLTR $LULU #Guess-trades--- I'm seeing 6/5/after on both Schwab and Briefing, after a double check...but Yes...both are #unconfirmed. Do you see a confirmed date..?
rachel: ...
$ZS – Thursday. I took some off today.
$WK – raise stop to $52.95.
$GLOB – take some profits here and keep a stop below $90 on the rest.
$EHTH – Close to breaking out. Alert $68.
$PLNT – V pullback. Keep sto ...
Henry: $ZS Cowan has pt of $85 outperform long stock
Robert1965: $CYBR $ZS did anyone buy yesterday
debeers: @Robert1965 $CYBR $ZS -just a tad of $CYBR.
rachel: ...
$ZS – Support at $70
VIDEO THREE:
$XHB – wouldn't buy XHB, but am buying some stocks.
$DHI – solid rebound off 50-day MA. Stop goes below $43.
$LEN – stop goes below $50
$KBH – solid uptrend.
$LGIH – tigh ...
mpegues: $ZS and $TMUS stop-loss triggered this morning at the open. Any one think $ZS could be bought back it the 20 moving average acts as support?
champ: $ROKU $ZS both are moving up a little.
rachel: ...
$ZS – where would you draw the box here?
Requested Videos
$SWI – squeezing near 50 day MA. Time to buy? No. Squeezes go both ways.
$FIVE – Chinese tariffs? Market doesn't seem concerned.
$MRCY – testing 50dma. But thi ...
champ: $ZS and $ROKU....both are green and are still active, zig-zagging in the right direction.
champ: $ZS @ $76....First entry was $64, next was $70, then $74.60...and on it goes and where its ends, nobody knows but maybe after earnings, on 5/30...this could run up to $100, I wish I knew, but I don't. Did everyone see what $TWLO, did in 2018, this investment position bounce $120.
CraigReynolds: @champ $ZS $TWLO Wish earnings were not next week. Decision time (guess no no decision to be made), never do any good holding. In past month, held 3 positions over earnings and struck out 3 times.
champ: @baronp0329 $SPY--- This was a really great close and the fact that the markets tried to breakout even higher, was also positive. Keep expectations, to the low side, can't really expect the markets to close on HOD, that doesn't happen very often and when it does, that is a gift. However, this is close enough,IMO. My account close on HOD and I only had one down position today and that was $ZS, was down but only by $0.55....and is still up 5.6% for the last 5-days and is up 18.4% for the last 30 days...and YTD, this stock is up a huge 93%, almost a double.
Bogeyboy: $AMD $IIPR $NOW $WDAY $ZS stopped out on all of these. back in cash. what happened? oh well waiting and watching for new triggers
CraigReynolds: @Bogeyboy $AMD $IIPR $NOW $WDAY $ZS Same with losses. Was looking so good, stops placed, thought had good entries, stocks up a hair, then today. Most that were stopped out are recovering now.
cmaxwel1: $ZS out of 1/2
CraigReynolds: $WDAY $WING $ZS Seems today, there were a number of good phase 2 pull backs that could have been bought. Bought very small positions back in $WING $WDAY $ZS at lower stopped out price believing the pull back was temporary. Don't know, tight stops set.
Niche: @CraigReynolds $WDAY $WING $ZS stopped out of ZS to protect profit
champ: @cmaxwel1 $ZS ---- I added back a Spec this morning..... @ $75.
cmaxwel1: @Niche $WDAY $WING $ZS (exited $ZS and $WDAY with stopps)
champ: @CraigReynolds $ZS ---- Don't know anything...nothing at all...except ER, is on 5/30 and I hope I made it, to the close today.
CraigReynolds: @champ $ZS Did the same on $WDAY. Forgot earnings, my bad, will see if things work out. Trying. Did get back in lower than stopped out.
champ: @CraigReynolds $ZS ....could have a move into ER, but all stocks need a little help from the markets.
CraigReynolds: @champ $ZS Yes the market, so soos correct.
rachel: ...
$ZS – really solid performer here. Tough to buy now – you're a bit locked out. But a break through $80 works well.
$IIPR – Breakout on Thursday. Now look at $85 as support.
$LHCG – choppy, but working.
$TEAM – ...
captron: $ZS - Moving my stop up.
champ: @captron $ZS ---- I took profits on $ZS and $ZM, on the open in the PM.
champ: I see some of my X-positions dropping now, this is one $GWPH, took profits before the turn today...but this one is real hot...$ZM and all the Zebra's are still working, I'm still holding the 2 that work off of interest rates, $ZG and $Z but $ZS, is still green also. However, $LGIH, is taking a break today, still holding..
champ: ...
This was also a weird week. For today, the overall market was really only looking for direction all-day and Monday's, open, for me is 50-50. I sure don't know, how the markets are going to open and I'm seeing a lot of risk. However, the Zebra stoc ...
champ: $Z $ZG $ZS $ZM....I'm holding positions.
CraigReynolds: $ZS Watching this growth stock just move slowly up. I like it until I don't.
Cokeman1959: @CraigReynolds $ZS - It's up almost $10 in a week. I'm scared to sell it, and scared not to!
champ: $ZS, this is new Post IPO high, that really means something, a breakout move and this could continue... and pick-up a little more and make a ER run right into earnings, on 5/30, after watching the other stock beat on their earnings. I posted yesterday...and this this is another...guess post, I'm #guessing that this is going to continue, with the market. .....This post IPO stock is saying....#pay-attention and watch me run, I'm fast....and I'm watching and I'm thinking about adding again. ....Just line these Zebras up and check them out....$ZS, $ZM, $ZG and $Z . All are working....#WOW.
BobG: @champ $ZS $ZM $ZG $Z #pay-attention #WOW Will you lighten up on $ZS as earnings get close then?
CraigReynolds: @champ $ZS $ZM $ZG $Z #pay-attention #WOW You saw Dan's post I'm sure yesterday. Was going to add today but have not. Dan wants it to hold close to 80, then fall back a little before he would add. Different trading ways. Have a 1/2 position and looking back, shpuld have added a little more after first 5 15 minutes. Looking to add also but see how it will close.
CraigReynolds: @Cokeman1959 $ZS Take some feel good money and leave a few shares. Been there and didn't ring the bell and always felt bad. Just me and best of luck. Trading is difficult but like always, you never go broke selling profits. I may add never fall in love with a stock, it always disappoints not like my wife of almost 50 years.
champ: @Dan, can you help out....@BobG $ZS $ZM $ZG $Z #pay-attention #WOW --- I'm currently holding positions levels, that allows me to hang on thru all the zig-zag dance moves... and position size depends on your risk level, for each investor. I'm going let them work....and all I can say for now is.... I'm watching. @Dan can answer questions better, on how to handle risk...about #Risk-Management ...dragging some profits, and Day-Trading around Core positions.
DAN: @CraigReynolds $ZS $ZM $ZG $Z #pay-attention #WOW I have $ZS and $ZM. Happy about that. Nothing on ZG or Z, though they both look good too. Can't own everything. ;-)
CraigReynolds: @DAN $ZS $ZM $ZG $Z #pay-attention #WOW You just mentioned my biggest problem. I might add "greed" but you mentioned owning everything. So many opportunities it seems now laying around. SSM give coverage you don't get, watching the talking head on some network. After you hammering the last year, starting to understand focus, trading and self. Will never learn but improving each day. Love the SSM members and adding Bridget creates major problems for wanting to own it all. Thanks and thank all behind the SMM company that makes this all possible.
champ: @CraigReynolds $ZS $ZM $ZG $Z ---- Plans need to be updated daily because of market direction, can change and does change daily, obviously the market is different today, than it was yesterday, as we all know. React with the market, do you want to add, take a little off, or hold, or make your decision on the close, or follow the market and then decide. Traders always take profits and all investors react differently, it depends on their past history and knowledge. I'm already pre-set-up with my stock positions, and I have been posting on all of these position. Now, I will be making decisions, on each.
mpegues: @Dan I'm up 20% in two week on $ZS, should I look to take some off the table, move up my stop for a certain percentage of my position, or keep letting it roll?
Niche: @mpegues $ZS Never hurts to book some profit IMHO
CraigReynolds: @mpegues $ZS See Dan's comments to me yesterday how he is trading $ZS
champ: $ZS...HOD...but still dancing higher.
DAN: @mpegues $ZS Move your stop up to lock in a 15% profit. If you're up 20%, you don't want to give back more than that. I'd want to sell if the stock falls below $75. That would be a reversal.

These are just general tips. It totally depends on how ...
champ: $ZM $ZS $ZG $Z...I'm swinging all my Zebra stocks again.
mpegues: @DAN $ZS Thanks everyone for the advice. It is very helpful!
CraigReynolds: @champ $ZM $ZS $ZG $Z Had 2 of the 4 and sold 1/2 of each. Nice sound ringing the resister. Slowly leaning the mechanics of this game, will be watching. Tomorrow a new game, will see what happens over night. The folks in Washington are busy now reading the Mueller Report earning there money and the news media are hating on Presidents Trump's immigration fix and saying what's wrong with it. Hope they don't stir up anything overnight.
Visit the Trading Forum to join in the discussion.
| | |
| --- | --- |
| Stock Price | $USD 51.90 |
| Change | 2.48% |
| Volume | 2,078,090 |
Zscaler Inc is a cloud security company. It engages in developing a platform incorporating core security functionalities needed to enable users to safely utilize authorized applications and services based on an organization's policies.
Request Video of ZS
Already a member?
Sign in here.
Earnings
December 4th, 2019 - 2020 Q1 Earnings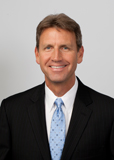 Dan Fitzpatrick
Stock Market Mentor gives you EVERYTHING you need to succeed in the market; all in one place. How easy is that? Dan Fitzpatrick and his elite community of traders share trading ideas, strategies and much more. Dan Fitzpatrick--a world class Technical Analyst, trading coach and regular CNBC contributor--gives you access to all of this with a 14 day FREE membership. Get started TODAY and start trading better TOMORROW with the following premium content:
Nightly video Strategy Sessions with a game plan for tomorrow
Got a stock you want Dan to look at? Just ask.
Patent pending video alerts instantly delivered to you when one of Dan's trading signals is triggered. This is not your typical price alert. This is a short video explaining the action you need to take to make money. No more "Woulda, coulda, shoulda"
Access to over 64,800 stock analysis videos
Access an ever expanding library (64,800) of educational videos that will save you time and make you money
Join a team of friends and traders that have one thing in common; a burning desire to succeed.

Become a Member Today!
Gain immediate access to all our exclusive articles, features, how-to's, discussion group and much more...
Satisfaction Guaranteed!
Your Stock Market Mentor membership comes with a 14 day, no questions asked, 100% money back guarantee!