A10 Networks Inc. (NYSE:ATEN)
Bands Volume 200 SMA 50 SMA 20 SMA Videos Alerts Articles Events

justinp: $ATEN whoahh that took a big drop Friday. Appears to be done going down. Not bottom feeding yet.
PhilHarmonic: $ATEN Whoops!
DrScience: $ATEN getting the love from traders that left $UBNT at the curb, however I'm taking a little $UBNT at the 200 DMA for a bounce.
issues: @DrScience $ATEN $UBNT Good move Dr Sci. I think you will be rewarded, but I am waiting to see the green. Just like ol' St Patrick! Show me the green! Green for a day (tomorrow I'm guessing.) I can't figure out why this good stock plunged so dramatically!! We hold a starter position and want to buy more but tomorrow ok? In Spanish it's "Manana!"
woodman: $ATEN - big pop out of consolidation.
bigbartabs: @woodman $ATEN ... one I nearly bought earlier this week, to take into earnings. But not only did I miss that, I missed the grand finale.
tradeforfamily: $ATEN $MXL Two other tech stocks that I am in and working.Both entered few days ago.
woodman: $ATEN in a nice spot. Looks like it is brewing.
woodman: $ATEN - remember this one?
shoredriver: @woodman $ATEN yep...still holding....looking for a breakout...
woodman: $ATEN - out.
woodman: $ATEN - discussed this chart and bought the stock last week. It's now edging into the 10/27-10/28 gap.
woodman: $ATEN - A darling here for a while, this one was crushed back down to the 200 day where it reversed after capitulation selling on 10/28. Folks sold it far beneath the 200 day that day, but it managed to close back above it. It's made its way back to the beginning of the gap. 6th day of trading back above the 8dEMA. A lot of overhead supply, but it seems to be in reversal mode ... for now anyway.
Bridget: $ATEN making a nice move higher today and right back up to the gap
Bridget: Notes: $FISV - coming out of a tight squeeze $LVS - also about to breakout of a tight squeeze. alert at $60.50 $VEEV - moving higher with ER next week. Could take out the high $WFM - sitting on support $INTU - ER this afternoon, coming out of a flag, now above 50 and 200MA $MU - nice breakout $SMH - looking close to a breakout $CEQP - consolidating here at the top of the range. Looking ready to breakout, alert $22.50 $FNSR - this well performing stock continues to work $ZBRA - breakout, pullback, now looks like it might start phase 3 $ATEN - back up to the gap $ATVI - seeing a nice bounce off the 200MA, looks good for a swing trade $MPEL - breakout higher on volume, good uptrending stock
janner0814: ...
$ATEN - right at 200MA
$MOMO - at a good buy point
$XBI - at 200MA
$MO - moving up off support
$FCX / $X / $AKS - steel holding up
$NKE - starting to form a base
$AMGN - big fall to previous support

BEARISH:
$ANIP - breaking down
$WB - star ...
PhilHarmonic: $ATEN Ooops!
Bridget: @PhilHarmonic $ATEN wow! Why the big drop?
PhilHarmonic: @Bridget $ATEN This is a jittery volatile market. Lots of uncertainty with the upcoming election. There's lots of money out there, waiting to be invested. For the most part I am on the sidelines with very few positions.
woodman: $BCOV $ATEN - both have moved sideways into a rising 50 day and bouncing.
fishing777: $ATEN...bouncing nicely off 50 ma after pullback on downgrade
woodman: $ATEN hammer off 50 day today and bounced off VWAP not long ago. The 50 day also coincides with horizontal support from 8/22. However, the stock's uptrend took a real hit when it fell hard through the middle BB / 21dEMA area. So, some caution is needed. But it's low risk if nothing else.
Wolf: $ATEN down 6.2%. Anyone know why? Just profit taking?
woodman: @tradeforfamily $GIMO Not sure in terms of the chart. I could see it go lower. I did buy $ATEN that also was hit with a downgrade. At least it's closer to the 50 day, so I took a chance. I may have been too early, though.
tradeforfamily: @woodman $GIMO $ATEN Well, it is at the 20D MA if it does not hold, could go down to $47, next support.
Wolf: @woodman $GIMO $ATEN $ATEN downgrade makes me a little suspicious. I didn't see it on a news feed until 10:38, well after the stock reacted. Either someone knew ahead of time, or MDINIGHTTRADER isn't prompt with feeds.
woodman: Some on my #Tech watchlist that look interesting: $ATEN $CARB $MASI $EGHT $EMKR $BCOV (to add) $MITK. Wanting to buy $GIMO back but it's not in a great spot right now. I sold it too early.
woodman: $ATEN $CARB $MASI $EGHT $EMKR $BCOV $MITK $GIMO #Tech - I forgot $FIVN which is moving up again thru resistance, but too extended for me.
Bridget: $ATEN pushing to a new all time high
Wolf: @Bridget $ATEN I am smiling! Hope you are too.
woodman: #CyberSecurity Watchlist -These 3 should be added to my list posted earlier today: $ATEN $GIMO $CARB
captron: @woodman $ATEN $GIMO $CARB #CyberSecurity I think Dan did a session on $CARB a week or so ago.I bought some then and have been pleased with its performance.
woodman: @captron $ATEN $GIMO $CARB #CyberSecurity - Ahh, I missed that. CARB is a leader in the ransomware niche.
captron: @woodman $ATEN $GIMO $CARB #CyberSecurity I tried reading between the lines on company description but I like your definition better. Thanks. Just added more.
woodman: @captron $ATEN $GIMO $CARB #CyberSecurity - ATEN, btw, is the leader (only player?) in the encripted malware niche.
woodman: Some #Tech I recently bought or am watching: $IPHI $BR $FIVN $ATEN
infocus: @woodman $IPHI $BR $FIVN $ATEN #Tech - $ATEN looks interesting to me. Any thoughts? NP
Wolf: $ATEN BTO 9/16 10 calls awhile back for .07. Let them expire in the money. Up .33 today. Short 10/21 10 puts @ .46.
traderbren: $ATEN -- just popped.
DAN: $SPX $DJI $COMPQX $MBLY $ATEN $CELG Indexes still strong this morning. Who knows? We just might get a brteakout here. Good breakout on $MBLY (as noted by eliasmavs99). No real follow through, but the gap is holding. $ATEN -- has been strong as death. But it looks like it's taking a breather today. Good time to be taking some profits on it. $CELG -- also working
DAN: $ATEN -- FYI. I'm taking some profits on ATEN. Up 20% since last breakout. Not going to let that slip away, even if the stock ultimately does move even higher. This is a trader's market.
Wolf: $ATEN Up another 3.3%. Took an entry yester with 9/16 10 calls @.09. Defined risk. Correction to date.
Bridget: Here is the list of #IPOs I'm watching in order of volume: $MTCH - turning over here, but near the all time high $ATEN - working $ACIA - working $LN $LITE $TEAM $YRD $FIVN $RRR $PRAH $MEDP $PLNT - nice V pattern $PEN $EVH - nice V pattern $PTHN
janner0814: $VEEV with a nice reversal off yesterday's dragonfly doji/ bottoming tail hammer (#BTH). Why did I choose $VEEV over $ATEN, simply my #LIQUIDITY screen: >$20 >1 #MSTPD. $ATEN has much more potential than $VEEV. Unfortunately, staying with my process is a #RULE that I respect. http://imgur.com/a/2vdOD
Bridget: $ATEN still working. It is extended here but this #ipo has a lot of upside potential before it is back to its all time high of $16.5
Bridget: Notes: Bearish: $FIVE - breaking out of squeeze down $MLM - about the break down, right on 50DMA $MCD - breaking down $CRTO - breaking down $PCG - looks toppy $CSCO - starting to look like a top $DKS - looks toppy $SWHC - needs to hold here $Z - hammer $XLU - selling looks to be over $LOW - big pullback to support $LMT - same $MDT & $MON - in squeeze Bullish $DVN and $TRN - working $ACIA - another all time high $EXPW - coming out of squeeze on volume UP $EXPR - coming out of a squeeze UP $UNP - about to break out $NVIV - big pop on volume $NTLA - day 2 $COTV - ipo, working $ATEN - working These are not necessarily trade suggestions, but mearly my comments on the chart. Listing stocks that I'm currently looking at.
DAN: #CloudStocks $TWLO $VNET $ATEN $VEEV $NTAP This weekend I recorded a "sector spotlight" video on cloud stocks. Several are working well this morning . Just pointing them out.
StockMarketMentor: A Price Alert has been triggered for $ATEN A10 Networks Inc.. Click here to view associated video clip: http://stockmarketmentor.com/stockanalysis.html?ticker=ATEN&clip=74386
Aragorn: $ATEN inside 3 and up
Upward1: @Aragorn $ATEN Nice
janner0814: Scaling into $VEEV, my previous lowball bids were not answered so I'm taking the route of scaling in. This would be a longer-term, position type of hold. Thanks Dan. @DAN $TWLO $VNET $ATEN $VEEV $NTAP #CloudStocks
Aragorn: @Upward1 $ATEN I try and pay attention to Dan;'s morning notes or posts int he forum, always good stuff there
janner0814: Agreed And a "clue"/ tell of @DAN's focus was "the #cloudstocks" #SECTOR on his weekend update. @Aragorn $ATEN $SKYY
cmaxwel1: @DAN $TWLO $VNET $ATEN $VEEV $NTAP #CloudStocks (I'm up 18% on $TWLO what is a price target @DAN)
Aragorn: $ATEN at the 8ema eyes on for a possible buy at the 21ema todays candle is a shooter and an inside day - so tomorrow if the shooter is taken out it is a short if interested, but I am looking for it to break the shooter and reverse as a hammer setting up for Friday then a rev strat daily to the upside. $HAS - strong stock walking up the outside Bollinger from a VS it lulled you t sleep after the April pop no gap fill for you
Aragorn: $ATEN - Bridget you brought this to the forum in APRIL I said I don't like cheap stocks but it is a nice return since your mention. No Position unfortunately
Bridget: @Aragorn I had a $ATEN position but unfortunately got stopped out on a pullback before it really started to soar. :(
Aragorn: $XNET daily chart extended above the 3rd std Bollinger., it looks ready to blastoff going vertical with increased volume $ANET - hammer today lower volume looks good $ATEN weekly chart starting to go in a VE now
TaxFish: $AAOI $BLOX $TOWR $HIVE $ATEN - Here are a few stocks that's been working for me. Mostly young IPO's coming out of bottoms.
Aragorn: ...
$ATEN - flagging
$UA - Trying to retake he 8ema
$PCLN - I forgot this one traded 20 shares off the lows at 1188 got 10 bucks out of that, makes me wish I went for the full thing, but I hat 2 dollar spreads so I was extra special cautious. worked out ...
Aragorn: $ATEN - big move off earnings for this cheap stock Dan mentioned on he 20th I believe. Sold off the highs and now coming back some but hitting resistance at VWAP = NP
kt4000: $ATEN - Great report - I stopped out last week - up 22% think I can get it at a better price tonight or tomorrow - they did hire a hitter from Juniper - should be a good pick
Bridget: $ATEN price alert. Anyone getting into this? Earnings are set for 5/4.
psyconline: @Bridget I was wondering the same thing I have not yet bought into $ATEN but am seriously considering it
philharmonic: @Bridget $ATEN Why would you recommend this stock?
Bridget: @philharmonic This stock $ATEN has been in a squeeze since Oct. It has put in a strong base and is coming out of this squeeze on volume. This might be run-up to Earnings on 5/4.
dunsek: @philharmonic $ATEN "watch for this above 4.50. it would be my random stock" - Dan Fitzpatrick http://stockmarketmentor.com/2015/04/sector-watch-april-11-2015/
LTCSteve: @Bridget $ATEN thinly traded. Set a buy limit for $4.5. This stock is poorly rated by IBD - Composite rating 6, EPS 2, RS 5, SMR N/A and Acc/Dist B
TaxFish: @Bridget $ATEN Young IPO working with cloud based software applications, data and security. I took a long term position a few months back for some exposure to this sector. A buy it and forget it investment.
Visit the Trading Forum to join in the discussion.
| | |
| --- | --- |
| Stock Price | $USD 6.04 |
| Change | -0.17% |
| Volume | 34,377 |
A10 Networks Inc provides application networking technologies. Its solutions enable enterprises, service providers, web giants and government organizations to accelerate, secure and optimize the performance of data center applications and networks.
Request Video of ATEN
Already a member?
Sign in here.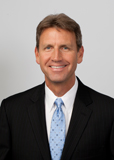 Dan Fitzpatrick
Stock Market Mentor gives you EVERYTHING you need to succeed in the market; all in one place. How easy is that? Dan Fitzpatrick and his elite community of traders share trading ideas, strategies and much more. Dan Fitzpatrick--a world class Technical Analyst, trading coach and regular CNBC contributor--gives you access to all of this with a 14 day FREE membership. Get started TODAY and start trading better TOMORROW with the following premium content:
Nightly video Strategy Sessions with a game plan for tomorrow
Got a stock you want Dan to look at? Just ask.
Patent pending video alerts instantly delivered to you when one of Dan's trading signals is triggered. This is not your typical price alert. This is a short video explaining the action you need to take to make money. No more "Woulda, coulda, shoulda"
Access to over 58,200 stock analysis videos
Access an ever expanding library (58,200) of educational videos that will save you time and make you money
Join a team of friends and traders that have one thing in common; a burning desire to succeed.

Become a Member Today!
Gain immediate access to all our exclusive articles, features, how-to's, discussion group and much more...
Satisfaction Guaranteed!
Your Stock Market Mentor membership comes with a 14 day, no questions asked, 100% money back guarantee!