Best Buy Co. Inc. (NYSE:BBY)
Bands Volume 200 SMA 50 SMA 20 SMA Videos Alerts Articles Events

traderbren: $SKX and $BBY - two stocks that I considered shorting yesterday...but didn't. Nice move in both....missed opportunity although $SKX may still have some downside.
vfr777: $BBY looks like a break from an 8 day consolidation. Earnings Aug 22 could be a good run to earnings. Possible good short term buy.
bRobert: $BBY Bear flag $61 measured move target with trigger < $66. Reports tomorrow np
captron: $BBY squeezing pretty tight. Earning are 5/23. NP
CraigReynolds: $BBY Up pre-market, upgrade by Oppenh. Stores in my area do look busy. The 50 day looks like it is racing to past 200 day. An interesting watch.
bRobert: @champ $XRT $BURL $COST $DDS $TJX $DG $ULTA $BBY $WSM $RH $W $PLCE setting up $ANF has possibilities. Many strong charts with upside.
champ: @bRobert $XRT $BURL $COST $DDS $TJX $DG $ULTA $BBY $WSM $RH $W $PLCE $ANF --- I agree but remember this stock has a #major reason, this is having a nice move into earnings....and could continue...the guess is, that they are going to beat just like $WMT and $TJX did.....that is the reason...to maybe pick this one, for a short-term move....ER run. However, I don't know about earnings on all the others.
rclaus: $BBY- earnings beat and breaking out of a squeeze. Up over 11% pre-market anybody buying this? Thoughts?
PTinME: @rclaus $BBY I actually shorted at 68 and watched it go north of 70! Just 100 shares so I won't lose my shirt. Thinking this has over a 5 percent short interest and while the earning report was good, the price action seems a bit like shorts covering. I put in a limit order to cover at 67. I might make 100 dollars? I just can't see much risk in staying short at 70. It's not like BBY found a cure for cancer. Did not even look at the chart but surely it's overbought with a 16 percent move. Yes, this was a bad trade. If I lose money it will be a bad trade. And like Dan has said before, If I'm able to cover for a small profit, it will have been a bad trade but "lucky" trade.
bRobert: $XRT phase 3 type. Seeing bullish price action many retail names . $BBY
PTinME: @rclaus $BBY Took my losses and covered at 70.50. Seemed like it really took off after it moved above the 200. Can't fight support!
DrScience: $BBY above the opening range, at 64.50, rising as the conference call begins.
rachel: ...
$BBY – wrong way out of squeeze.
$AEO – prior support now resistance.
$CVNA – rolling over.
$M – down 20% from the high.
$AMZN – Watch for a re-test of 50-day MA at $1917. Paying $15/hr. This will actually benefit ...
rachel: ...
$BBY – consolidating. Needs to tighten at 50-day MA.

Robert1965: @DAN went through the video tonight I noticed that $DG, $BBY, $ROKU all the upward moves were after earnings, some dipped after earnings and then recovered all were in the upward left to right, did earnings have effect.
debeers: $BBY-stunk it up. No position. I know more about carats than computers.
traderbren: $BBY - presented a good oppty off the bottom. Now above the 8ema on the 15 min
sunilgchand: @rachel $CTRL $MDY $IWM $SPX $NDX $IYT $DJUSRR $KSS $XRT $LULU $BBY $RDFN $ROKU $ETSY $ALRM $PRAH $QLYS $CPRT $ANET $OLED $GLOB $VRTX
rachel: ...
$BBY – continuation...but I am out of this.
$URBN – this is tough money here.
$BJ – IPO stock breaking out. This is a buy.
$INSP – still going. Holding small position – not trading it...but it must keep in trend. We d ...
DAN: $BBY -- looking like a bit of a blowoff today -- at least a climax top. With TGT gapping and then selling, I'm looking at the retail sector as being too risky to start new positions. Lightening up a bit, raising my stops.
zman: @DAN $BBY $TGT Dan you gave great counsel earlier this month on Target vis a vis WMT earnings. Acted on it and had a nice 10% profit his morning on the trade. Thanks,
DAN: @zman $BBY $TGT Nice! Really glad to hear it, zman. Great job.
alwayslearning: @Dan time to get back into $BBY?
DAN: @alwayslearning $BBY Watch tonight's SS video.
rachel: ...
$BBY – tombstone doji...turned bad. Be a trader. Took profits and now waiting to reload for a longer term hold...or not. The entry is the critical thing. What happened before doesn't matter.
$TGT – gap and reverse.
$URBN – ...
bizmodal: $bby popping above $80 right now
rachel: ...
4. $BBY – clean breakout on this stock above $80.
5. $RDFN – last week's rebound snapping back still. I traded this on the selloff but did not make money. Took six trading days before the stock bottomed.
Growth Stocks:
6. $ROKU & ...
shoredriver: @alwayslearning $BBY Use the@ before dan/dano.....
DAN: @shoredriver $BBY I think it's a "best buy." Good looking price action here. I forget whether I covered this over the weekend. I know it was on my list, but I might have forgotten it. Good eye, @alwayslearning. (And thanks, @shoredriver. Appreciate the assistance for one of our newbies. 8-)
alwayslearning: @Dan thoughts on $BBY if it breaks 80?
alwayslearning: @DAN $BBY Thanks Dan. I'm waiting for a break of the channel at 80 to go long...earnings this wed I believe
DAN: @alwayslearning $BBY I think they report next Tuesday morning. (earningswhispers.com)
rachel: ...
2. $BBY -- $80 is the ceiling here. Watch for a breakout.
3. $LULU – clean breakout from sloppy "base".
4. $CPRT – Drifting higher. Last 5 days have been accumulation.
5. $BURL – Last Tuesday looked like a climax high. ...
justinp: @issues $ROST $TJX $DG $DLTR $OLLI I also like $BBY on fundies and watching to see if and how it runs past $80.
kt4000: dumped all of my $BBY it's acting pathetic today
kt4000: Adding to $BBY, $GLOB, $APC
rachel: ...
5. $BBY – alert $78.80
6. $BDX – Alert $253
7. $XRT – some retail stocks are working still.
8. $RH – still building a base. Stop at $134 for short term triggers, and below $130 for longer term holders.
9. $KORS – Alert ...
captron: $BBY - Should benefit from the state tax ruling. They used to be the show room for $AMZN
captron: $BBY One of the first in my portfolio that has turned green. Marching on up to close the gap. See my post on Saturday.
captron: $BBY - Adding to position right here. There are enough shorts to keep it going awhile.
Mojomoney: $BBY. Any opinions
captron: $BBY - I got into this stock on the 5th after it showed some strong buying. Held it through the 2 indecisive days and now it is rewarding me, I think you can get in right here with a stop around 71.80. There earnings report was not that bad. Analyst were not happy with their on line sales even though the in store sales were up. I am looking for it to go on back up to the high 80's. Check out the weekly. Still in an up trend. IBD rates it at 80 and shows it #1 in the RETAIL-CONSUMER ELEC GROUP: Take it for a trade or a long term hold.
JBed: $BBY poked over the 50 MA. Let's see where it closes.
captron: @JBed $BBY I added to my position this morning but I don't think I moved it.
JBed: @captron $BBY :-D
champ: @indigo1948 $TRXC ---- I need to buy a new can of patiences...$BBY has it on sale..2 for 1...
indigo1948: @champ $TRXC $BBY - every day we are challenged on the "patience front" by these market swings but the gyrations also keep us coming back as we attempt to capture the profit gyration moves. All the best.
captron: $BBY - Its making a move. In @ 70.15. As I posted last week, the earnings were not bad.
gregb74: $HTHT $AAOI $IQ $PAGS $BBY Just wanted to say a huge thanks to everyone on this forum and @Dan for pointing out these stocks over the past few weeks. Have had a very profitable couple of weeks, after 2-3 months of struggling and making a lot of rookie mistakes. Got stopped out on $HTHT, $AAOI, $IQ on the way up, but got back in to them at various points. Getting a lot better at position sizing. Also found $BBY rubber band trade which has worked out. Really appreciate everyone's input on this forum, so thanks again!
JBed: $BBY working on gap fill. Long stock and calls.
captron: $BBY - Looks to be putting in a bottom here. Last time it was this low it climbed about 14%. Sold off last week after earnings which I did not see as bad. Some analyst did not like the on line sales even though the in store sales were up. No position yet but watching.
Forexpro: Re: $BBY

Hi, Friends,

I haven't been in a Best Buy store for, literally, years, nor do I have a position, but this sounds like modestly positive news (from SeekingAlpha):

"Amazon and Best Buy are in a new partnership to sell different TV mod ...
ROSEY: @Anyone. $AMZN,$BBY,$ROKU,Toshiba etc.(Reuters brief). Interesting how $BBY was affected and possibly $ROKU future, and i wonder if we will see more happen with the BBY business and/or properties. Anyone know more about this??? Just wondering, no news. THX.
Forexpro: ...
The stock has been up 16.1 percent thus far this year (as of yesterday's close), beating $SPY by 14.1 percent. So, a 3 percent decline isn't a disaster, but I'm forced to reflect that over the same period $AMZN is up by 30.28 percent which looks lik ...
indigo1948: @Forexpro $TGT $SPY $AMZN $BBY - more from Briefing.com: The stark reality is that the sales growth came at the expense of profit margins as Target battled on the promotional front with price and on the operating front with investments in its stores, ...
Forexpro: @indigo1948 $TGT $SPY $AMZN $BBY Thanks, Indigo1948, Yeah, it looks as though plenty of stuff is getting sold; it's just costing quite a lot to sell it, and that's likely to continue. I expect to hold on, although I'm not looking to add around current levels. The stock has actually recovered rather nicely from the low prints. The attached chart is of the 30-minute variety. All the best!
debeers: @Forexpro $TGT $SPY $AMZN $BBY -In the discretionary space, so far, only $NFLX has been able to escape the slings and arrows although Best Buy still is ok as a teaching function as in "How do I use, replace, etc." NP in that one. $NFLX has my vote Best to you, Forex.
Bridget: $BBY going higher once again. at the 52 week high. A bit extended above its moving averages though.
Bridget: $BBY still looking strong going into the close.
rachel: ...
22. $BBY – strong upside momentum...but this is not at a good buy point (see COTD on CORT)
23. $BBBY – this actually has "some" potential from here, with a stop below $22.70.
24. $M – should have bought this on 11/9...b ...
Gary: ...
Notes: Volatile! If Tax Reform (and positive market reaction), then we can consider the inverse H&S as the start of a new bull market. Trump/Flynn – all a mystery that will take a long, agonizing time to play out. But the little talked abo ...
rachel: ...
15. $BBY – working.
16. $SHLD – good example of upside surprise met by dumping.
$AMTD --- cup and handle

17. $ABBV – good setup or too high? Too high. Not sure how much upside from here b/c it's already run 33% since Sept ...
Bridget: Notes: Lots of breakout today from squeezes: $DIA $GLW $BAX $AFL $CHRW $MCD $LEA $UNH $PII $FAST $XRT - lots of retail stocks that have been beaten down are showing some strength $M $ANF $TJX $BBY $THO $WGO - up big after earnings Banking stocks rallying today $XLF $KBE $BAC $C $SCHW $ETFC $AMTD Also credit cards - $V $MA $AXP Tech is a mixed bag $AMD $NVDA $ADI - pulling back $MSFT $NFLX - about to breakout Aeospace & Defense up today $HON $BA $LLL Shorting $ALRM $BSX $MOMO
StockMarketMentor: A Price Alert has been triggered for $BBY Best Buy Co. Inc.. Click here to view associated video clip: http://stockmarketmentor.com/stockanalysis.html?ticker=BBY&clip=94438
DAN: @StockMarketMentor $BBY BBY has broken out..........but make sure the breakout has some follow through. So far, it doesn't.
rachel: ...
15. $BBY – starting to compress at the 50-day MA. Alert $57.50
16. $CCL – starting to compress. Could lead to another breakout.
17. $FANH – Measured move is now complete…though that doesn't mean that the stock is don ...
champ: @rachel $SPX $DJI $DJT $MDY $IWM $NDX $FANG $FB $SINA $AAPL $GOOGL $NFLX $PYPL $SQ $VNTV $MA $V $ETFC $SCHW $XLY $HD $BBY $CCL $FANH $OLLI $TCEHY $ZTS ---- Very nice @rachel, very nice!
Bridget: #Notes: Earnings after close: $ROST $AMAT $XLP - back up at resistance, watch for a rollover $XLY - new high $SOCL - new high $WMT - gap and run to $100, will we see some selling here? $BBY - still in the channel $SJM - breakout and filling the gap $LRCX - breakout $RHT - breakout $CTRL - new high $WB - running higher, this is working $BAX - in a squeeze at all time highs $BA - in a tight squeeze $CTSH - in a squeeze $ABT - in a squeeze, alert at $57 $VIPS - breaking out of this base right before earnings $KR - breaking out of a base, ER on 11/30 $SGH - IPO breaking out, almost to new high $GOOS - IPO, phase 3
Bridget: Earnings after the close or tomorrow morning: $WMT $AMAT $BBY $CSCO
bsafriet: @Bridget $WMT $AMAT $BBY $CSCO $AMAT reports AMC, 16:00 ET (Earnings Whispers)
Bridget: @bsafriet $WMT $AMAT $BBY $CSCO you're right, I miss read it. Thanks!
Bridget: $BBY FYI, reports earnings tomorrow before market open.
Bridget: ...
$BBY - earnings tomorrow, given the current state of retail I don't expect good things
$LNG - seeing good bullish moves on high volume, not extended yet. Check out weekly chart
$KO $PEP $FIZZ - all are breaking higher
$CMCSA - breakout
bwcarnation1: $BBY cup and sort of handle (shallow) has broken out last 2 days. E 5/25
Robert1965: $XRT all the retail is up especially $BBY, any reason
DavidM: $BBY breaking out
Bridget: @DavidM $BBY thanks for the heads up.
Bridget: Notes: $FTNT - breakout after a flag, $HACK is also doing well $BA - at a good buy point if you have been wanting to buy this $ATVI - still working,new all time high $HAWK - breakout on sideways consolidation, on volume $SFM - moving higher after some consolidation, this has room for growth $POST - still looking strong on this breakout $ECA - rising on increasing volume, recovered the 50DMA $HPE - starting to fill the gap from earnings Oil and energy is seeing a large bounce: $MRO $HES $XOP $APA $CHK $SWN Is retail making a comeback? $BBY $TJX $TGT $WMT $ANF $RL $COH $UA
debeers: $BBY-reported well and then, of course because no one can distinguish one retailer from another in this difficult space, got taken to the cleaners but then folks realized the little gem they had +6.24% on a down day.
debeers: $BBY-Knew they would be ok on earnings and they were but the guide was poor. Out for a minor loss as amount of stock taken was tiny. I think all retail right now is terrified of a border adjustment tax and I cannot believe that an increase in infra spend which we will get can make up for it. Unless its an item made here inside a home depot or an element inside it, off limits for me for now. Folks want nice homes and life experiences.
PhilHarmonic:
debeers: @bnnybklyn $GKOS -well i lost $1 a share on the teensy BBY so you never know just like DAN says except that $BBY met their nut ---it was the forward guidance that was bad. That is a big reason to listen to the calls. The analyst enthusiasm will power their upgrades or takedowns.
debeers: $BBY-did a little dumpster diving at 43.97 because consumer electronics should pull this one retailer out. Just small slice.Computers, Cell phones, tablets. I think the bar is low enough that I want to dabble just a skosh. This is the retail report for Christmas Quarter and for XMAS everyone wanted electronics, not apparel.
mopick: $BBY, looking for breakout here above $45.50. Short interest of almost 8%.
Bridget: ...
news that imports might cost more $COST $DDS $TGT $LB $JCP $DKS $BBY
$IYZ - telecoms are breaking higher

$TWI - rally on increasing volume to new high. makes tires and wheels for construction equipment
$AZPN - breakout of squeeze to the downside on ...
Bridget: Stocks rolling over: $DF $SYY $DGX $C $DKS $BBY $TSCO $PZZA
vfr777: $BBY has been hugging the 50 dma and moving higher today. Bought small position
Bridget: $BBY now moving higher after some consolidation. New 52 week high and decent increase in volume today. Goes ex-dividend tomorrow, $0.28
GOOSE: TRADES: $BBY My Covered Combo Mambo from yesterday worked out nicely. Also, my $FSLR, short puts, that took a dump AH yesterday, came back a couple of points, so it looks like I dodged the bullet on that one. ;>) Edited $BBY STC STOCK 42.50 $BBY BTC 11/18/16 40.5 CALLS @2.70 $BBY BTC 11/18/16 38.8 PUTS @.03
debeers: @GOOSE $BBY $FSLR @GOOSE- We all appreciate the continued good taste you demonstrate in covering your mambo, dear. Love, Mom
GOOSE: @debeers $BBY $FSLR Well you learned me real good. Love you.
Bridget: Retail making a move today: $M, $GPS $KSS $BBY $JWN $EXPR
Bridget: ...
Retail making a move today: $M, $GPS $KSS $BBY $JWN $EXPR

$AAPL - consolidating and looking ready for a run higher soon
$ACAD - breaking down
$BLUE - break above $75, get in
$DG - looks like the bottom is in
$FB - in a squeeze
$GDDY - this is worki ...
absham: $BBY $TPX --Looking at shorting $BBY off the ugly $TPX pre-announcement last night. Big ticket items look to be at risk with the consumer and $BBY is close to it's 52wk high.
champ: @olveoyl $FIT - I'm still holding my position and I'm just flat ....but I don't really expect to make any money until we start to close in on the Holiday selling season.....starting RHRN. News flow has really been good and the Worldwide Smartwatch ma ...
olveoyl: @champ $FIT $BBY Thanks for taking the time to post great info! Something to start to consider is the upcoming holiday season. How will it look this year? Who will shine brightly? Hard to imagine (at this time) how some of the retailers will be able to come out ahead. $TIF moving rhrn (m&a chatter) $DECK ...thats all for now.
champ: @olveoyl $FIT $BBY $TIF $DECK - YW - On $DECK ..I did real well in in 2013 and 2014 but I really didn't get to involved last year and as you know... the stock had a bad year in 2015. They always seems to do better in cold weather because of Uggs. I have had a lot of post on this stock in the past ...Thanks pointing this out....I moved it back up on my watch- list...it could be time.
champ: @Motorman $AMBA - As we all know they had great earnings and they also had across-the-board improvement in all their business and this sector is also outperforming. They are already getting a few upgrades this morning and more should follow. Price ta ...
gwenzee: @janner0814 $TIF $BBY $IP $PDCE $BURL $SM $AMAT $URBN $TTWO $CAVM $DSW $NTAP $DKS $SYMC $UNP $PX $FL $HRL This was most interesting. Are these stocks that you have owned? How did you find them? A scan or what?
janner0814: Eighteen stocks with positive moves following previous volatility squeezes: $TIF $BBY $IP $PDCE $BURL $SM $AMAT $URBN $TTWO $CAVM $DSW $NTAP $DKS $SYMC $UNP $PX $FL $HRL #ARAGORNchallenge: @Aragorn's request for members to come up with their own #ideas and #processes.
Visit the Trading Forum to join in the discussion.
| | |
| --- | --- |
| Stock Price | $USD 89.94 |
| Change | 1.11% |
| Volume | 3,386,410 |
Best Buy Co Inc is a retailer of technology products, including tablets and computers, televisions, mobile phones, large and small appliances, entertainment products, digital imaging and related accessories.
Request Video of BBY
Already a member?
Sign in here.
Earnings
February 26th, 2020 - 2020 Q4 Earnings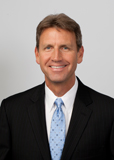 Dan Fitzpatrick
Stock Market Mentor gives you EVERYTHING you need to succeed in the market; all in one place. How easy is that? Dan Fitzpatrick and his elite community of traders share trading ideas, strategies and much more. Dan Fitzpatrick--a world class Technical Analyst, trading coach and regular CNBC contributor--gives you access to all of this with a 14 day FREE membership. Get started TODAY and start trading better TOMORROW with the following premium content:
Nightly video Strategy Sessions with a game plan for tomorrow
Got a stock you want Dan to look at? Just ask.
Patent pending video alerts instantly delivered to you when one of Dan's trading signals is triggered. This is not your typical price alert. This is a short video explaining the action you need to take to make money. No more "Woulda, coulda, shoulda"
Access to over 67,400 stock analysis videos
Access an ever expanding library (67,400) of educational videos that will save you time and make you money
Join a team of friends and traders that have one thing in common; a burning desire to succeed.

Become a Member Today!
Gain immediate access to all our exclusive articles, features, how-to's, discussion group and much more...
Satisfaction Guaranteed!
Your Stock Market Mentor membership comes with a 14 day, no questions asked, 100% money back guarantee!