Caleres Inc. (NYSE:CAL)
Bands Volume 200 SMA 50 SMA 20 SMA Videos Alerts Articles Events

drotars: $AVGO reported earning after closing bell. I had 500 shares I bought this morning @$223.57 and sold 300 of them minutes before the market closed. I like this company and Dan turned me on to them back when they dropped 50 points in one day after buying $CAL I've been in and out of this stock for several months now and I've always made money (Thank You, Dan.) It might be a good buy tomorrow morning. Let's wait and see. I know I shouldn't have held shares before earnings announcement but I figured the profit I made off today's trade would cushion any negatives. Also, I liked the way the stock bounced back today from $217
thehook1: $CAL & $ABCD making moves (not overly mentioned here)
champ: $CAL @ Shoe company...$30.65 for now nice bounce off the low, after earnings...and has now bounced $2.70...I'm still trading this stock.
champ: $CAL missed by $0.05 because the #Hurricanes, effect sales by $35 million in Florida and Texas or they would have not missed. Seasonal weather arrived late but in #November sale have improved... and they confirmed guidance for the year...2017.....watching for a drop, to buy but the stock is still a little green....but the drop is coming.
debeers: @champ $CAL #Hurricanes #November -I disagree with your view of the stock because year to date the stock wasn't even positive and was down already 5.58%. While in the calendar 12 months the stock was up 12.6% and for 3 years the stock returned 13.8%, I am very surprised that you would b e in this one when there are good companies who have fought hard and won against the broad smear of retail and have proven themselves worthy. On the high end EL or PVH and on the low end ROST come to mind of at least being respectable.
champ: @debeers $CAL #Hurricanes #November ---- Not my view, this is what they posted, that happened. I don't know how many stores were effected but all the retailers are posting the same news, in those areas. I posted #My reason why I was in this stock and ...
champ: $CAL I'm looking for a bounce off of this low...$29.87 this morning...shoe company ...Famous Footwear...all brands...Men & Womens...$SCVL just had a big beat and $CAL reports Tuesday...11/21/after/confirmed ....I will be holding part of my position into earnings.
champ: $BECN @ $56.. Roofer...they report AH's #Today, this stock has already backed off of HOD because most took profits on part or all but could bounce going into the close --- $BURL and $LOW report in the morning --- $CAL reports tomorrow, after the close and I'm still holding my full position ---- I will be holding positions in these stocks into earnings....I have downsizes the other 3 to..20%. I believe most have their position size, already set going into earnings but these 2.. could bounce going into the close..$LOW and $BURL....because their competitors have already beat on earnings.
champ: @bRobert --- $CAL is a great shoe company and I buy at #Famous Footwear and if they don't have it in stock, they order it for you and they have most all brands or all brands, I believe. I was just in their, a couple of months ago. Looks like the low was @ $22.30 in August and that was near the 3 year low....$21.27....but I missed it. This is the kind of stocks, that I'm looking for....a low risk entry. Thanks!
bRobert: @champ $CAL #Famous CAI not CAL
DrScience: @bigbartabs RBC Capital put out a list of Winners -- (shrug) there are no "Losers". You might start here: $AKRX $AMRI $AMWD $ARCB $ASNA $BCOR $BIG $BKMU $BOFI $CAL $CGI $DEPO $DNR $DXPE $ECPG $EHTH $ESND $FMBI $GME $GNW $HFC $KIRK $KS $LCI $MPAA $NSR $ORI $PETS $PMC $RCII $REX $RRTS $SKYW $SPXC $TLRD $TRST $UVE $VAC $VRA
bigbartabs: @DrScience $AKRX $AMRI $AMWD $ARCB $ASNA $BCOR $BIG $BKMU $BOFI $CAL $CGI $DEPO $DNR $DXPE $ECPG $EHTH $ESND $FMBI $GME $GNW $HFC $KIRK $KS $LCI $MPAA $NSR $ORI $PETS $PMC $RCII $REX $RRTS $SKYW $SPXC $TLRD $TRST $UVE $VAC $VRA ... kudos... great list. Thanks...
champ: $DECK $52.25 - Volume is picking up today in this stock...thats not the norm ...the day before Thanksgiving. Cooler weather moving in should help the sells in UGG boots....small position. The old Brown Shoes reported good #'s this morning but the stock is now falling back ...new symbol is $CAL...no position. $GMCR top stock today in the NDX100 now up 7.70% and trying to move thru the 50d...I'm long.
Visit the Trading Forum to join in the discussion.
| | |
| --- | --- |
| Stock Price | $USD 21.49 |
| Change | -0.37% |
| Volume | 328,730 |
Caleres Inc is a global footwear retailer and wholesaler. Its business activities include the operation of retail shoe stores and e-commerce websites as well as the design, sourcing and marketing of footwear for women and men.
Request Video of CAL
Already a member?
Sign in here.
Earnings
November 19th, 2019 - 2019 Q3 Earnings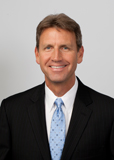 Dan Fitzpatrick
Stock Market Mentor gives you EVERYTHING you need to succeed in the market; all in one place. How easy is that? Dan Fitzpatrick and his elite community of traders share trading ideas, strategies and much more. Dan Fitzpatrick--a world class Technical Analyst, trading coach and regular CNBC contributor--gives you access to all of this with a 14 day FREE membership. Get started TODAY and start trading better TOMORROW with the following premium content:
Nightly video Strategy Sessions with a game plan for tomorrow
Got a stock you want Dan to look at? Just ask.
Patent pending video alerts instantly delivered to you when one of Dan's trading signals is triggered. This is not your typical price alert. This is a short video explaining the action you need to take to make money. No more "Woulda, coulda, shoulda"
Access to over 65,300 stock analysis videos
Access an ever expanding library (65,300) of educational videos that will save you time and make you money
Join a team of friends and traders that have one thing in common; a burning desire to succeed.

Become a Member Today!
Gain immediate access to all our exclusive articles, features, how-to's, discussion group and much more...
Satisfaction Guaranteed!
Your Stock Market Mentor membership comes with a 14 day, no questions asked, 100% money back guarantee!