The Lovesac Company (NASDAQ:LOVE)
There are currently no videos for this stock.
To request coverage of this stock, please click the green request video box on the right.
Bands Volume 200 SMA 50 SMA 20 SMA Videos Alerts Articles Events

Seemaaziz: $LOVE tried to breakout the 50 MVA with 3x volume and today gapping up 15% coming out of a volatility squeeze. Is it a good entry?
TeslaCoil: @Seemaaziz $LOVE This is not a volatility squeeze. It is also downtrending.
que_chimba: @Seemaaziz $LOVE loveshack is working... thank you for the post.. I'm not trading it but good work on your part!
Ajax4Hire: @Wolf #Earnings Thanks for the review. Today I Learned(TIL) about: $LOVE - Lovesac is an Omni-channel company that designs and manufactures modular couches and bean bags. Whatever Omni-channel means(Yes, I know latin, Omni means "All"). Capitalization: $89M, less than the PowerBall lottery. Expect a 35%-to-50% gain today, wow! Probably due to 1st profitable quarter ever. I did not know that bean bag chairs were still "a thing". Bean bag chairs are the 1st thing you ditch when you can afford real furniture(move out of dorm room). This is a Dollar Store($DLTR) company with a Blue Apron($APRN) future. Aweful lotta negative(-) signs on the Fundamentals report. I am going with the Consensus Analysis.
efrain007: $LOVE wish it was down more but down 12% in pm on bad earnings, 30% short, low float, thin, watch for gap reversal.
efrain007: @efrain007 $LOVE I'm in 12.95 stop day low.
efrain007: @efrain007 $LOVE Didn't work, stopped out.
bRobert: $LOVE . bounced off the 50d Breakout /retest . bounce . Short squeeze material
bRobert: $LOVE Short squeeze 20d bounce Partial $PI short squeeze flag. $SAM Short squeeze/flag $400+ Longer term hold Trade around a core
bRobert: $LOVE up over 8% on 1.5x volume short squeeze continuation. Long the sack
bRobert: $PI . $LOVE .Flags/ Short squeezes still very much alive. Long partials
bRobert: $SAM $PI $LOVE Short squeezes holding up well. Partial profits taken already. Stops in place
bRobert: $LOVE . short squeeze /flag . $55+ . with trigger
issues: @bRobert $LOVE Looks like the easy money has already been made. LOVE is number one in IBD acc/distrbution and RS. Good pick. But could this be a topping pattern?
bRobert: @issues $LOVE I hav taken partial profits and have place a stop under the flag. It's a short squeeze with no overhead resistance. Where it stops.....nobody knows. If the flags triggers, more to go. If the flag breaks, vacation time. I don't have to guess.
bRobert: $SMG flag Long $LOVE flag Short squeeze Long Add on trigger $PI Flag Short squeeze Add on trigger $SAM Short squeeze C&H breakout Retest $320 area. Can add on bounce
bRobert: $LOVE nh $47.5 WEEKLY target acquired. Another slice sold
bRobert: $LOVE Short squeeze continuation Long $PI short squeeze flag Long
bRobert: $LOVE Very close to $47 target Peeling back a litle with tighten stops Good short squeeze $SAM nh $400 WEEKLY reversal target Long this short squeeze.
tjv821: @bRobert $LOVE $SAM to late to buy calls on Sam??
bRobert: $LOVE this short squeeze. Still long with partial
bRobert: $LOVE higher high/short squeeze Higher stops
bRobert: $LOVE $PI Nice moves on high volume. Short squeeze still working
bRobert: $PI $LOVE Short squeezes
bRobert: $PI $LOVE Trailing stops.
bRobert: $LOVE . Nice message. Good spec.Took partial profits . 17% . short. Could run more. Trailing stops $38 . reversal target acquired. (32 -26) . + . 32 . = . $38 .
bRobert: $LOVE . a day trading amusement park. Partial left . Added on pb/bounce Short squeeze 17% . short 15d to cover
bRobert: $LOVE . climbing back to HOD. added below . Stops raised > break even on add.
bRobert: $LOVE . HOD
bRobert: $LOVE . is in the air . Helium . short squeeze
bRobert: @Wolf $PI . Over 20% . short . This may go a little further a la $LOVE
bRobert: $LOVE WEEKLY nh . high / IPO high . C&H like $50 . target . (34 - 18) + 34 = . $50 . Holding full with stops
bRobert: $LOVE up . over 27% . Short squeeze still in motion. This sac is filled with $$$
bRobert: $LOVE Spec hold. Spicy company name.
bRobert: $LOVE For those romantics out there. $36 target SPEC
issues: @bRobert $LOVE Yes but remember love means "nothing" in tennis!
bRobert: $LOVE . the power of the squeeze out/short squeeze . 24% . 16d wow IPO high. Very odd name .Great price action. What's in a name. ? np .
Visit the Trading Forum to join in the discussion.
| | |
| --- | --- |
| Stock Price | $USD 30.84 |
| Change | 0.00% |
| Volume | 480,566 |
Request Video of LOVE
Already a member?
Sign in here.
Earnings
September 10th, 2020 - 2021 Q2 Earnings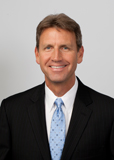 Dan Fitzpatrick
Stock Market Mentor gives you EVERYTHING you need to succeed in the market; all in one place. How easy is that? Dan Fitzpatrick and his elite community of traders share trading ideas, strategies and much more. Dan Fitzpatrick--a world class Technical Analyst, trading coach and regular CNBC contributor--gives you access to all of this with a 30 day trial membership for just $7.77. Get started TODAY and start trading better TOMORROW with the following premium content:
Nightly video Strategy Sessions with a game plan for tomorrow
Got a stock you want Dan to look at? Just ask.
Patent pending video alerts instantly delivered to you when one of Dan's trading signals is triggered. This is not your typical price alert. This is a short video explaining the action you need to take to make money. No more "Woulda, coulda, shoulda"
Access to over 72,900 stock analysis videos
Access an ever expanding library (72,900) of educational videos that will save you time and make you money
Join a team of friends and traders that have one thing in common; a burning desire to succeed.

Become a Member Today!
Gain immediate access to all our exclusive articles, features, how-to's, discussion group and much more...
Satisfaction Guaranteed!
Your Stock Market Mentor membership comes with a 30 day, no questions asked, 100% money back guarantee!