Salesforce.com Inc (NYSE:CRM)
Bands Volume 200 SMA 50 SMA 20 SMA Videos Alerts Articles Events

scottrades: $CRM Peaking above a pivot.
joelsg1: $CRM Working, as are my 1/22 240-270 call spreads. Keeping those , but also rolling up 20 bucks each side. When the Slack acquisition closes due this month, this should accelerate.
joelsg1: $CRM Knocking on 240. Long Jan. '22 240-270 call spreads.
kbrowe: @JosephM $WORK It's being acquired by $CRM, and is expected to close this quarter. So the stock price is pretty much fixed to the details of the merger agreement.
JosephM: @kbrowe $WORK $CRM thank you
Pokersmith: $CRM = BUY
joelsg1: $CRM Added to stock and Jan. '22 340-370 call spreads .Earnings great and closing Slack deal this month will take the leash off.
joelsg1: @Pokersmith $CRM Yessir!
wineinquirer: @brobert $CRM, $MSFT, $ORCL, $TWLO Wkly descending ~11mo wedge w/bo on high vol post earnings 5/27 followed by low vol pb and showing some energy today likely associated w/IBD article. Lots of competition here ($MSFT, $ORCL,$TWLO). Watching for attack on post earnings low of bo bar which coincides with late April high (~238-39). Any thoughts on this approach? Respect your time and valued input on SMM.
joelsg1: $CRM Added again.
bRobert: @wineinquirer $CRM $MSFT $ORCL $TWLO Which stock are you interested in ?
joelsg1: @bRobert $CRM $MSFT $ORCL $TWLO Must be $CRM.
bRobert: @bRobert $CRM $MSFT $ORCL $TWLO $CRM posted the gap fill bounce entry yesterday WEEKLY W $270 HIGHER long term $350+ potential They actually make money
wineinquirer: @bRobert $CRM $CRM Sorry for the confusion. Showing some perkiness this am on ~avg vol.
bRobert: @wineinquirer $CRM SEE post below
bRobert: @Motorman $MDB Potential But i prefer $CRM ADDED yesterday
Motorman: @bRobert $MDB $CRM Thanks!
scottrades: @Pokersmith $BMBL Your $CRM Callout is working great!
Pokersmith: @scottrades $BMBL $CRM thx Scott. Interesting and noteworthy that $NOW is so weak...
bRobert: $CRM Gap fill bounce Look for a move back > 200d ceiling just above for ADD /entry trade with trailing stop $250+ potential Higher long term
joelsg1: @bRobert $CRM And management announced Slack deal will close this Q, long and longer.
bRobert: @joelsg1 $CRM I like how the WEEKLY base is shaping up
bRobert: ...
$CRM pin action in the sector Many reversal set ups $WIX $NOW $WDAY etc
$HIMS $18 target pb bounces Higher potential longer
$NNDM Watching for a move through the 50d ceiling and flip to support Full retrace p ...
Docoof: @bRobert $SNOW $CRM $WIX $NOW $WDAY $HIMS $NNDM $FDX $W $CONN $PLCE $DDS $VRM $CVNA $LAD $TAN $ENPH $RUN $SOL $PLUG $CCIV $LT $ALB $GTLS —$LT = $LIT
bRobert: @Docoof $SNOW $CRM $WIX $NOW $WDAY $HIMS $NNDM $FDX $W $CONN $PLCE $DDS $VRM $CVNA $LAD $TAN $ENPH $RUN $SOL $PLUG $CCIV $LT $ALB $GTLS $LIT Thanks Yes $LIT
bRobert: $HIMS continuation $18 $WIX heading to $280 Reversal $CRM pin action Many others with reversals $NOW $WDAY $MDB ......
bRobert: $WIX $280 reversal in motion after flag trigger $NOW reversal set up $WDAY W early $CRM earnings tonight will have pin action on the sector
Henry: $CRM $ULTA $COST All beat estimates
debeers: $CRM-Broke the pattern of reporting well and going down. One we want to scope out tomorrow. Benioff stock has only been up 1.5% for the past 5 months so gee, cannot be overenthusiastic.
joelsg1: @debeers $CRM And finally put a date on closing Slack acquisition, by end of Q1. This has been in Wall St. limbo since announced this deal.
Angdionk: $CRM at downward trendline. earnings tomorrow only own a quarter
debeers: @Angdionk $CRM -what has happened with that one in the past is that it reports well, drops anyway and then recovers the next day or 2.
scottrades: Some #Earnings to be aware of this coming week: $NVDA $APPS $CRM $RIDE $SNOW $COST $BBY $LI $DG $AZO $DKS $CTRN $ANF $OKTA $AEO $PDD $CBRL $MDT $ZS $URBN $GPS $DLTR $INTU $TOL $CPRI $JWN $TH $HPQ $ULTA $VEEV $WSM $WDAY $BURL $DELL $SOL $SAFM $A $PLAB $VSAT $TD $PSTG $AFYA $SKY
bRobert: $CRM Low risk entry potential with a pullback bounce to retest the 50d .........bounce Stop just below 50d $240 potential with flag trigger 200d speed bump $WDAY expected resistance at 20d from below Same with many others bouncing lately eg $AAPL $MSFT Triggers with move above More Aggressive add on this pullback awaiting a bounce bounce
Angdionk: $CRM trying to test todays high. took some yesterday when market was down and $CRM was holding strong, as well as $SHOP posted both yesterday.
bRobert: @Angdionk $CRM $SHOP Great trades.
Angdionk: $CRM trimmed a 1/3 $SHOP trimmed a 1/3
Angdionk: $CRM good up volume
Angdionk: $CRM still doing well
champ: $SPY...this Happy Profit Day is over for the Markets....and investors can't #ever get it back,... ......now it's all about tomorrow and I'm swinging all of my positions, plus my New Day-Trades... because they turned into New Swing-positions. However I took profits on $LABU and $TNA....only because I have a lot going on. $CRM $RIOT ....plus I back-out of both of these this morning and moved both back onto, my Buy-Back,..Watch-List.
champ: $CRM..@ $217...nice turn and yesterdays LOD was at $210.
champ: $CRM $DRI $HRI $ROST $JONA $AEO $ANF $GES $LB $CZR ...these are all HOD..and $ANF is up over 8%...however check-out the Retail sector $XRT, because everything is up...this Set-up is working for sure..
champ: Swing positions...$ROST $AEO $ANF $GES $LB $JOAN $CRM $DRI $HRI $CZR $PENN $BALY $RAD $GVA $CMC $ROAD $CLF $LBRT $SLCA $FRTA $NLY $KMI $PAA $RKT $RAIL $TECK $USCR $RCL..... ......plus 4-ETF's and only 1/3 of $RIOT. ~~~ I also took profits on these Day-Trades....$TTD $CCL $NCLH $SAVE $UAL $AMZN.
champ: ...
$CHWY, $BALY $USCR $NAIL $ROKU $CRM $TTD $COIN and on it goes...there is a lot going on, a lot to check out, I could posts on 100's of stocks....$HD, $LOW $CRM ...and the Sky is not falling, just look.
champ: $CRM, up $8, off of LOD.
champ: $CRM...HOD.
champ: $CRM...fell back.
Angdionk: $CRM spec starter
champ: ...
$CRM...hi-volume.
$HRI...low-volume.

Rule #1 is... Investors always "have to have" a Game Plan.


Angdionk: $CRM HOD lets see if it can hold they report on 5-27 after maket
Ajax4Hire: $XLK-Technology Select Sector SPDR Fund(largest impact to $SPY); some components are starting to show promise: Clear 50day-MA bounce 21.81% $AAPL Apple Inc. 20.20% $MSFT Microsoft Corporation 2.54% $ADBE Adobe Inc.(avoid till reversal signalled) 1.65% $QCOM Qualcomm My plan is to start a position later today in: $AAPL, $MSFT, $QCOM with Redline/Stop-Loss set judiciously below 50day-MA. Mushy 50day-MA bounce 3.56% $MA Mastercard Incorporated 3.17% $PYPL PayPal Holdings Inc Hold% $XLK Technology Select Sector SPDR Fund - Top 15 holdings 21.81% $AAPL Apple Inc. 20.20% $MSFT Microsoft Corporation 4.25% $V Visa Inc. Class A 3.85% $NVDA NVIDIA Corporation 3.56% $MA Mastercard Incorporated Class A 3.17% $PYPL PayPal Holdings Inc 2.54% $ADBE Adobe Inc. 2.50% $INTC Intel Corporation 2.31% $CSCO Cisco Systems, Inc. 2.15% $CRM salesforce.com, inc. 2.00% $ACN Accenture Plc Class A 1.96% $AVGO Broadcom Inc. 1.78% $TXN Texas Instruments Incorporated 1.65% $QCOM Qualcomm Inc 1.57% $ORCL Oracle Corporation Data from: https://ETFdB.com/etf/XLK/#holdings
wijimmy: @champ $SPY $CRM $HRI #1 #Look-for-Entries #RHRN #Stock-Pickers #Sale #CopyCat-sellers #1 Great Post .. thanks for the advice.. started a $PENN trade .. looking at $WKHS now and can't find anything to justify a -13% drop..
champ: @wijimmy $SPY $CRM $HRI $PENN $WKHS #1 #Look-for-Entries #RHRN #Stock-Pickers #Sale #CopyCat-sellers #1 --- We just need to remember.. $PENN is Loco...traders don't really know what to do, this might take a fews Days...My plan is "Hold and Build"...#Good-Luck but we don't really need luck, we just need Patience now...this is not really about today, its more like a week or so,..... .....#however could sure see some more dip buyers, move in right before the close, others will add-on,...however timing is always #unknown....one can only guess but it will happen....it always does with this stock. The best time of the "Day... to Buy"... is always on the Close, I'm a happy swinger. This is a #pre-Set-up.
Angdionk: $CRM closing strong
debeers: @Angdionk $CRM -roaring market huh?
maracom: $CRM having a bad day. Sold half
Pokersmith: @maracom $CRM NOW earnings reaction was a "Tell"
maracom: @Pokersmith $CRM Good call, I wasn't following peers as much as I should have been
Pokersmith: @maracom $CRM ALWAYS check " pin action " I think "The Dude" might have said that too ( Big Lebowski )
Pokersmith: UBS Adjusts Price Target on ServiceNow ($NOW) to $625 From $655 After Billings Outlook Disappoints; Buy Rating Kept Mind the potential pin action on $CRM
maracom: $CRM pullback after testing weekly trendline resistance overhead, down to the 8EMA. 20sma about to cross 200sma. I like how this is setting up for a potential breakout, though I wouldn't be surprised if it rests here for a while given it just ran 15%
bRobert: $WIX Breakout retest Bounces flag close to support $330/$350 $450 long term $CRM Flag $245/$265 Higher long term $350+
bRobert: $CRM C&H like reversal base $265 target $242 interim target from the adorable small C&H like base in the handle of the larger pattern Longer term hold via leaps $350 long term
Pokersmith: @bRobert $CRM " adorable small C&H like base " lol....priceless ;-)
Bwhitty: @Pokersmith $CRM The man has a way with words :)
Pokersmith: @bRobert $CRM You want to see adorable? Look at $VEEV
bRobert: @Pokersmith $CRM $VEEV $295 adorable target but $400+ long term from a monster weekly base
bRobert: $MELI $1850 W target Pullback bounces Reports early May Cloud stocks pullback Look for bounces Many to choose $twlo retest w trigger $460 target 1 $CRWD anothe $CRM $WIX others
bRobert: $CLOU Breakout Pullback retest ............Bouncing Representative of the action in the space LOW RISK Opportunities to add or enter Many names I posted a few Many out there $CRM another $250 - $265 to start $400+ longer term reports end of May
metal: @bRobert $CLOU $CRM Dang near bottom ticked it on reentering at 26.30. Educated guess mostly. Have not liked breakouts as much as pullbacks. I suppose this area is a good add, but in spite of often being too cute by half, I will probably look for a dip back to 27.60.
maracom: Good morning everyone! I'm not planning on doing too much today, going to be watching the market leaders for clues. Got my eye on the $TLT which is forming a bull flag (and may portend a return of rising bond yields again). I'm still long the inflation trade via $FCX $GDX $SLV, also long $ON $CRM and $BIDU
bRobert: $MDB Speed bumps $320 - $330 for traders on route to $420 WEEKLY base Consolidating the monster move from $100 - $420 $700 potential long term $CRWD WEEKLY consolidation tightening Daily high base $250 WEEKLY C&H like $400+ long term $CRM $260 daily high base WEEKLY 350 - $400 potential
bRobert: $MANH earlier post Strong move Pullback bounces $145/$175 $CRM C&H triggered $250 - $260+ targets to start WEEKLY consolidation DONE $400 longer term
maracom: Good morning everyone! Here's what I'm looking at this AM: $GDX - approaching the 200 SMA, will most likely book profits and try to buy back in on a pullback vs rebuy in if there's an unexpected breakout $SLV - bought some calls yesterday $FCX - looks like it will be a strong open $BIDU - BBs are squeezing, now less than 10%, may add if AM action looks promising $ON, $LRCX - still have half a position, watching $LULU - extended, took a small piece yesterday watching $CRM - long, just holding for now $DQ - watching for a day trade
Angdionk: $crm decent volume
sierramp: $CRM Vol.
bRobert: @sierramp $CRM reversal Cup base trigger $260 target $250 speed bump
sierramp: $CRM above the MA's, just needs some volume. Watching
maracom: @sierramp $CRM I'm in with a small cushion, it's still consolidating the last move
sierramp: @maracom $CRM The longer it builds this base from the last 10 days, the better for a possible move higher.
Pokersmith: @sierramp $CRM "The longer the base, the higher in space "
bRobert: $crm. $250. To $265 High base targets. Close to support
champ: $SPY...out of all of my swing investment positions, these were my worst 2- positions today on the close ...$CRM, was down -$1.09 and this is my only tech position and $RKT was down -$0.64. ~~~ All have a #Great-Weekend....
Pokersmith: @champ $SPY $CRM $RKT #Great-Weekend Same to you Champ, hope you get to hit the Links...
joelsg1: $CRM This has been falling ever since CEO Benioff went back on his word to Wall St. that he was done with acquisitions, then in almost the same breath announced pricey deal for Slack. But, there is light at the end of the daily (up) and weekly (downward slope) channel. Company has said deal will close this Q. No rush into today's pop, but gradually adding to long, esp. if it breaks above that downward slope and holds.
champ: @joelsg1 $CRM --- I took profits but I did get back-in. I agree, just a matter of time.
champ: $CRM $NAIL $WFG $RKT, plus these are 4 other positions.
bRobert: $MELI W bottom triggers .above 50d $1850 I'm bullish on the Cloud stocks long term No secret $CLOU heading to the high via W target $CRM shot above the 50/200d LOW risk add/entry here with a stop just below the 200d $250+ W target Big WEEKLY base $400 long term
Pokersmith: @Roadrunner $NOW $ORCl NOW is a beast.....see also $CRM
Pokersmith: $CRM approaching..... downtrend line on weekly ..
bRobert: $CRM $240+ flag target Bullish 5/13 cross below Long term.............bullish Clouds with silver linings Again, I'm very bullish on the group They go in and out of rotation but ultimately the WEEKLY charts exert their force after daily consolidation They are NEEDED for a strong thriving economy They are cost savers Anti inflationary Many good ones
CraigReynolds: $CRM is about ready to bark
maracom: @CraigReynolds $CRM I added some this morning as well, stop below 200 and 100 sma
CraigReynolds: @maracom $CRM Have position, waiting to fill out position at $230 level form 2/26/21 high. Looking for $250 from trade.
champ: ...
....I wasn't holding any tech stocks in the month of February or March, other than I was trading $CRM.
~~~ I also work off of sector Set-ups....and sector News... can and does have a major effect on sectors. I continue to re-position and I always t ...
Pokersmith: $CRM is grooving ...ton of volume this first 45 min
maracom: @Pokersmith $CRM It's been moving along the upper BB all week after breaking above a daily base and is now headed right into 200 SMA, expecting a small pullback soon. Long from $213 level, looking to add on a phase 2 pullback
Pokersmith: @maracom $CRM Marching smartly up and along the 5ema on the hourly. Thing of beauty!
champ: $CRM...HOD, real nice move...Day-Trade, I guess the Fast Money traders, that were talking about this stock, really mess-up those who were holding this stock yesterday and I was one of them.....
Mnatale: @champ $CRM yup, I was one of them and I cant believe I fell for that fast money talk. kicking myself today.
Visit the Trading Forum to join in the discussion.
| | |
| --- | --- |
| Stock Price | $USD 259.27 |
| Change | 0.41% |
| Volume | 3,762,820 |
Salesforce.com, Inc., provides enterprise cloud computing solutions, offering social and mobile cloud apps and platform services, as well as professional services to facilitate the adoption of its solutions.
Request Video of CRM
Already a member?
Sign in here.
Earnings
November 30th, 2021 - 2022 Q3 Earnings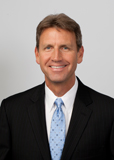 Dan Fitzpatrick
Stock Market Mentor gives you EVERYTHING you need to succeed in the market; all in one place. How easy is that? Dan Fitzpatrick and his elite community of traders share trading ideas, strategies and much more. Dan Fitzpatrick--a world class Technical Analyst, trading coach and regular CNBC contributor--gives you access to all of this with a 30 day trial membership for just $7.77. Get started TODAY and start trading better TOMORROW with the following premium content:
Nightly video Strategy Sessions with a game plan for tomorrow
Got a stock you want Dan to look at? Just ask.
Patent pending video alerts instantly delivered to you when one of Dan's trading signals is triggered. This is not your typical price alert. This is a short video explaining the action you need to take to make money. No more "Woulda, coulda, shoulda"
Access to over 83,200 stock analysis videos
Access an ever expanding library (83,200) of educational videos that will save you time and make you money
Join a team of friends and traders that have one thing in common; a burning desire to succeed.

Become a Member Today!
Gain immediate access to all our exclusive articles, features, how-to's, discussion group and much more...
Satisfaction Guaranteed!
Your Stock Market Mentor membership comes with a 30 day, no questions asked, 100% money back guarantee!