Domo Inc. (NASDAQ:DOMO)
There are currently no videos for this stock.
To request coverage of this stock, please click the green request video box on the right.
Bands Volume 200 SMA 50 SMA 20 SMA Videos Alerts Articles Events

cb: $DOMO 9 days later, Still giving the bears a Hug Squeezing up
cb: $DOMO somebody buying this pullback
cb: $RACE $DOMO RACE making a pit stop trying to get back on the lead lap. DOMO looks like it's getting back into the race as it appears it's picked up sponsors as it is stepping up from the lows about to go green for the day
cb: $DOMO through 16 watch for break through 17 then onto 18 and 20 by next week
cb: $DOMO giving the bears a nice big hug with this short term squeeze
cb: $DOMO HOD the squeeze continues
cb: $DOMO flag trigger, continuing to 17
cb: $DOMO new HOD
cb: $DOMO reduced pos size locked in profits (which was my best today) here.... Will look for more tomorrow
rverkamp: $DOMO looking at this stock to move above $16.15 to add to my over sold bounce trade
rverkamp: $domo interday high
cb: @rverkamp $domo $18 should come into play near term
efrain007: $DOMO watching for a move over day high
cb: @efrain007 $DOMO Picked up some
efrain007: $DOMO I'm in 16.90
cb: @efrain007 $DOMO Looking to break 18.56
efrain007: @cb $DOMO What's 18.56?
cb: @efrain007 $DOMO a pivot that could become support
cb: @efrain007 $DOMO i have a buy stop inplace at 18.50 to add
efrain007: @cb $DOMO I have stops at 16.30 and 15.70. IF it starts working and takes out day high I will look to add on pullback.
cb: $DOMO Several test and confirmations today in the current range . Swinging today's position into monday, with current market cond. $18.50 first target & Alert set.
efrain007: @efrain007 $DOMO Stopped out half 16.30
cb: @efrain007 $DOMO will hold small and add when alert triggers. I think it will test $20 short term...
efrain007: @cb $DOMO I'm only in it for a day trade, though I may hold if I don't get stopped and it closes well.
efrain007: @efrain007 $DOMO Stopped out.
cb: $DOMO down 33% possible 59er in the morning???
Sluggo: @cb $DOMO My personal response...why are you in this thing? Don't mean to be cavalier, but that was my reaction. I cant resist. Domo Arigato by STYX
champ: @cb $DOMO --- However, on this stock, they lower #full-year forecast, this is set an alert and maybe just walk away. Too many other positive trades going on. This type of negative guidance, is really hard to take for investors, the ones that are still holding, my guess is, they will walk, on all upside moves.
cb: $DOMO Reports after mkt THURSDAY.... possible run into earnings...
cb: $DOMO @DAN Looks to be consolidating for a push to test the $28 area any thoughts here??
DAN: @cb $DOMO Moving the wrong way. Still trending lower. Until that changes, the stock is dead to me.
cb: $DOMO Gapping
Herb: $DOMO has recovered Friday's rippage and then a bunch. What was that about?
Wolf: $DOMO $MIK $DOCU Down after earnings, watching for a bounce.
gvianello: $DOMO stopped out
Bridget: $DOMO made new highs recently and is now pulling back. Weekly uptrend is still intact. Watching for the next move higher. #ipo
Sher: $DOMO – Up 6.9%, today, reversing "slow bleed" decline after hitting $47.08 high on 3-28-19 – Currently trading @ $39.96 – Botched call position looking less "god-awful" - Credit Suisse upped PT to $45, last week – Earnings are a non-issue.
Sher: ...
$DOMO – Initiated new position on the 27th, following Morgan Stanley's PT increase to $52 from $41– Stock's immediate response was to PB to 20-day MA, of course – Down, again, today (low volume), though back above VWAP& ...
issues: I was doing a little research and wanted to share my work with you folks since you are so generous to share your insights with me. These are low cost stocks I'm watching for a pull back or green day to buy: $ATOS $DOMO $CATS $AVCO $NBRV $NVTA $SMAR $AKTS $EMIS $DYAI $CREE $AKTS and $AEZS. I don't know why the chart doesn't show for EMIS or DYAI. We are holding $JYNT $RUBI $AFMD and $AXSM. Many of these are biomed stocks so caution is wise since they can be very volitile. Not for the faint in heart but for those who like excitement and are watching a chart or use tight stops. Cramer did a piece on $ZS that looked interesting. Good trading to you all!
champ: @issues $ATOS $DOMO $CATS $AVCO $NBRV $NVTA $SMAR $AKTS $EMIS $DYAI $CREE $AEZS $ZS ---- #Thanks, for the heads up... on these stocks, I will take a look. However, the markets might not have, very much of any type of a market...pull-back...without some type of negative news. LOL
tjv821: @issues $ATOS $DOMO $CATS $AVCO $NBRV $NVTA $SMAR $AKTS $EMIS $DYAI $CREE $AEZS $JYNT $RUBI $AFMD $AXSM $ZS ty great stuff
Sher: @issues $ATOS $DOMO $CATS $AVCO $NBRV $NVTA $SMAR $AKTS $EMIS $DYAI $CREE $AEZS $JYNT $RUBI $AFMD $AXSM $ZS - Really appreciate all you contribute...Thanks!
bRobert: $DOMO arigato Shorts 14%
CHOFF: $DOMO - been on this one for a while. Doubled. $OKTA - been day trading for profits the last couple weeks after it peaked. Tight stops at entries for me as it could roll over or just be consolidating. The fundies are solid and user growth increasing. Pattern looks like it's toping but who knows. It could just as easily break out. Posted a ton on this one already. $LABU - day trading this one. I got out yesterday. I want to go long but $SPY has yet to show me it can clear 281/282 resistance level definitively. If it does, I'll go in heavier on $LABU as it is poised to scream higher. However, it won't do it without the broader market support.
CHOFF: $OKTA , $PS, $DOMO still working. #IPOFavs $OKTA has the double in the rearview mirror and is now close to a triple. Long. #SiliconSlopes Earnings this month.
CHOFF: Update on some #IPOFavs $OKTA - new high. I'm long. Traded some yesterday for $, added this morning. I'm long a core position. $PS - still climbing into earnings $DOMO - gaining momo and chasing its high $SQ - nice move back above 50 and 200ma. Broke the downtrend and volume is increasing. I'm close to breakeven after riding it down a bit. I'm long and remain bullish on the company. We'll see if the stock follows, but looking good for now.
CHOFF: $DOMO - this IPO reported -$3.44 p/s last quarter and just reported +$1.06 on 12/6. Stock has jumped 25%. Major break above the down trendline. Watch this one.
traderbren: $DOMO - nice pop following ER. NP unfortunately.
TradeOn: @traderbren $DOMO I sold before ER.
tri2insite: $DOMO #DAN buy here?
tri2insite: $DOMO Bounce
Visit the Trading Forum to join in the discussion.
| | |
| --- | --- |
| Stock Price | $USD 24.11 |
| Change | -3.44% |
| Volume | 380,933 |
Request Video of DOMO
Already a member?
Sign in here.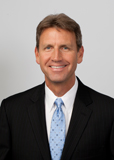 Dan Fitzpatrick
Stock Market Mentor gives you EVERYTHING you need to succeed in the market; all in one place. How easy is that? Dan Fitzpatrick and his elite community of traders share trading ideas, strategies and much more. Dan Fitzpatrick--a world class Technical Analyst, trading coach and regular CNBC contributor--gives you access to all of this with a 14 day FREE membership. Get started TODAY and start trading better TOMORROW with the following premium content:
Nightly video Strategy Sessions with a game plan for tomorrow
Got a stock you want Dan to look at? Just ask.
Patent pending video alerts instantly delivered to you when one of Dan's trading signals is triggered. This is not your typical price alert. This is a short video explaining the action you need to take to make money. No more "Woulda, coulda, shoulda"
Access to over 67,400 stock analysis videos
Access an ever expanding library (67,400) of educational videos that will save you time and make you money
Join a team of friends and traders that have one thing in common; a burning desire to succeed.

Become a Member Today!
Gain immediate access to all our exclusive articles, features, how-to's, discussion group and much more...
Satisfaction Guaranteed!
Your Stock Market Mentor membership comes with a 14 day, no questions asked, 100% money back guarantee!