Nutanix Inc. (NASDAQ:NTNX)
Bands Volume 200 SMA 50 SMA 20 SMA Videos Alerts Articles Events

champ: $AMZN $GS $NTNX $FDN .......new positions
woodman: @champ $AMZN $GS $NTNX $FDN - AMZN was my first buy of the morning yesterday. Up through descending resistance and bounced off the 8dEMA.
spmeyers: $NTNX might be worth a few bucks on a short if it drops thru 37.5; also on my Watch Later list if it rebounds next week
Motorman: $NTNX Making a higher low, higher leg of W, double bottom.
champ: $NTNX ---- Working off of positive news this morning and they will be at a Conference tomorrow, which should continue this move.
champ: $NTNX ..#Day-3 ...conference tomorrow
bRobert: $NTNX Reports tonight. Target $68 top of range. Taking some off.
bRobert: $NTNX $68 target WEEKLY squeezing after long sideways consolidation. Reports 8/30 Long term hold from well below.
bRobert: $NTNX . Target $64+ . inv h&s . Reports 8/30
bRobert: $NTNX . WEEKLY consolidation . Tightening range.
efrain007: @Dan $NTNX I don't short often, but it's tempting me, any thoughts?
bRobert: @efrain007 $NTNX Not my trade but this sector is frisky and I would rather be on the long side. If you like trade smal with stop/cover just above 50d. Small loss
efrain007: @bRobert $NTNX Thank you. It treated me well on the long side many months ago so was thinking about it. Lower highs, lower lows, turned back at 50d last time so was watching to see how it acts at descending trend line and/or around the 50d
DAN: @efrain007 $NTNX No way. No reason to be shorting Nutanix. There's no clear pattern or reason why it would go lower...in any timeframe.
efrain007: @DAN $NTNX Thanks Dan! Wow, I was really off on my analysis. I know we see what we want to see, but I saw lower highs and lower lows and an approach to descending trend line from June; that and it couldn't hold the 50d.
bRobert: $NTNX going higher
issues: @bRobert $NTNX Got it along with $NXST. Added to $FDX (completed phase 2) $RHT $TRHC & $BZUN
bRobert: $NTNX watching.
tigerjohn8: @bRobert $NTNX bRobert commented on this back con 06/20. I'm a little slow. Taking an initial position today. My stop is tight at 48.8
bRobert: $NTNX setting up for good entry
bRobert: $NTNX . the cloud is sunny today. Quality name. Good entry early phase 3 .
bRobert: $NTNX Range breakout. Target 1 $70
JBed: $NTNX Day 2. Will take part profits here.
JBed: $NTNX up 8% - finally!
spmeyers: @JBed $NTNX had the same thought!
JBed: $NTNX Watching it here - attractively close to the 50MA, maybe one break below to the 50, then if history is any predictor, off to new ATHs.
Gary: ...
$NTNX – Alert $60.10
Requests:
$NTES – trying to pick the bottom? Too much resistance overhead. Won't be able to get going.
$SWKS – Squeezing...but this is dead money for now.
$NVDA – "one month cup and handle s ...
issues: Looking at $HQY reporting today. Cramer said it's just too hot to touch with a pe of 72. Watching $ANDV (good base for a jump up) & $EPAM! Cramer said $MZOR and $CPRT ok. Packaging, Cramer likes $ACN, but I prefer $PRFT - much better ratings on IBD. I just bought 1/2 position $PRFT! Great chart but extended. But as Dan says, "It gets more extendener!" I bought small starters in $BIDU & $BABA and on Dan's SMM "Stocks" weekend - bought small $NTNX $H $ASND $NKTR (sold at a small loss). Thanks to you folks I added several hundred shares of $OXLC. Good tip from whomever suggested it. Thanks! Earnings for tomorrow $OLLI -Wed $FIVE -TH $AVGO Cramer likes the clouds: $ADBE $CRM $NOW $SPLK $RHT $WDAY and even the worst $VMW. We have positions in $NOW $SPLK.
Gary: ...
2. $NTNX – squeezing. Top is $60. Low is $50.
3. $VEEV – Breaking out. $80 is the ceiling. Alert $80.60
4. $AMZN – slowly working its way higher. Good for options…but riskier than you might think. Only up 0.73% today.
...
JBed: $NTNX just reported...looks like a beat.
JBed: @JBed $NTNX Now down 12%.
GOOSE: @JBed $NTNX Down over $5 AH
JBed: $NTNX Popping off the 50 MA
JBed: $NTNX Can't keep it down for long...up 3.5%. Long stock.
JBed: $MU $NTNX $BZUN $MOMO $FAS All in the green today.
JBed: @issues $MU $NTNX $BZUN $MOMO $FAS Holding from yesterday and late last week. Added a little at lows. Did buy $LABU - thanks, @Champ.
issues: @JBed $MU $NTNX $BZUN $MOMO $FAS Thank you Jbed. Are you buying? $MU (bouncing off 50 day) has had 8 days red with just the last 2 in the green. We still hold MU, BZUN and FAS as LTH.
JBed: @issues $MU $NTNX $BZUN $MOMO $FAS $MU is a strong stock. It got hit due to the tech crash but it seems there are plenty of buyers ready to step in on pullbacks.
JBed: $NTNX Not waving with the breeze as some other names today.
Lou: ...
ETFs in Focus: $QQQ, $XLF,$ IYK  Weakness in Tech-related ETFs, like the NASDAQ-100 ($QQQ) should be considered healthy consolidation in an uptrend, in our view. This week we defend Buy ideas from our recent MO Better OPCO Ideas report: $ANGI, $C ...
JBed: $NTNX Looks like it's headed for a new ATH in the near future. Consolidation over the past week. Long position.
GOOSE: $NTNX @geewhiz Glad it worked out for you. Have a great day. GOOSE
traderbren: $NTNX - close to making a new high.
infocus: @GOOSE $INTC $UVXY $NTNX Nice going, Gunslinger ;>)
GOOSE: @infocus $INTC $UVXY $NTNX It was $NKTR DeBeers STOCK, NOT NTNX. HAVE A GREAT WEEKEND. Sorry for the shouting.
GOOSE: $NTNX Downgraded by JP Morgan today. Down 3 Points. Moving on.
issues: @GOOSE $NTNX so mine also.
GOOSE: A TRADE: $NTNX STO 2/16/18 37.50 PUTS @1.95 Didn't work for me last week but.......I'LL HAVE MY REVENGE, REVENGE. From some B'wy show. ;>) Well, we'll see.
issues: @GOOSE $NTNX looks frisky! Ride 'em cowboy!
GOOSE: A TRADE: $NTNX BTC 1/19/18 37.50 CALLS @1.60 STO @.95 An at-the-money trade that didn't work. To bad, so sad. ;>)
GOOSE: OPTION EXPIRATION, 1/19/18 $EGBN 1/19/18 55.0 PUTS EXPIRED $EGBN 1/19/18 65.0 CALLS EXPIRED Closed @64.95 Whew! $NTNX 1/19/18 35.0 CALLS EXPIRED $KODK 1/19/18 10.0 CALLS EXPIRED Closed @9.95 Whew! Was a rush watching the MM's pining these stocks $KODK 1/19/18 12.5 CALLS EXPIRED $KODK 1/19/18 15.0 CALLS EXPIRED A safe and good weekend everyone.
issues: @mgoodw $BC $PII $W $SQ $TIF Looks like a sell off from a top. I got the following stops hit so are: $ANET $BABA $LGIH $NTNX
mgoodw: @issues $BC $PII $W $SQ $TIF $ANET $BABA $LGIH $NTNX looks like a lot of things are selling off, not just all of these. I'm sure the threat of the government closing isn't helping either.
Sher: Thurs., Fri.: Took profits in $JD, $VRX, $XLI, $XOP, & $UPS call positions Monday: Took profits in $AKS, $XLI (again), $NTNX, $CSX & $TECK call positions - Basically exiting most front month option positions... Reentered the following: $JD with Feb. $45 calls, $CSX with Feb. $60 calls, $TECK with Feb. $28 calls, and $VRX with Feb. $24 calls (on 3-4% PB) New positions: $VOYA, Feb. $50 calls; $TSC0 – Feb. $80 calls
GOOSE: A TRADE: $NTNX STO 1/19/18 37.50 PUTS @.95 Somewhat speculative.
DrScience: $NTNX trying to break to new 52-week high. needs another 10 cents RHRN.
infocus: @DrScience $NTNX >) Long.
Bridget: #Notes: $SMH - semis still recovering, $NVDA $AMAT $IPGP $NXPI Cloud Computing up - $NTNX $ANET $CBOE $CME $ICE - hitting new highs Breakouts: $OLED - good volume, new high $FLIR $VIPS $PODD - biotech, makes the leading wearable, tubeless insulin pump for diabetics. $MELI - new high IPOs $AQUA - starting a run higher $CARS - new high, above ave volume
GOOSE: TRADES: $BLMN BTO STOCK @22.18 & 22.25 Thanks to @Arrow & @Aragorn In his HOD Post. $CVGI BTO STOCK @10.99 An @bRobert fave. ;>) $UVXY STO 1/12/18 10.5 CALLS .25 $UVXY Treated me well this week, so I figured, why not? ;>) Rev. Splits 1/16 $NTNX STO 1/19/18 37.50 CALLS @.75 i'm also short puts. Seems to be getting a little stronger today. Bad timing. Maybe??
Sher: $VRX - Back in with Feb. $23 calls, this time - Great L/R chart and lots of blue sky ahead - Valeant and Pershing Square decided to resolve the claims of the long standing Allergan lawsuit for $290 million. Valeant will now pay 33% of the costs, down from the previous agreement of 60%. Also, they're presenting at the JP Morgan Healthcare Conference on the 10th. $NTNX - Squeeze breaking to the upside - Long Jan. $35 calls which are up 43%, today, putting me back in the green, finally.
issues: OK thanks to all you folks I bought some of your posts. Err well some of the stocks you wrote about: VRX (1/2 position) NTNX (neg earnings but good company with bright future)and ETFC (I like this vol squeeze and I bet the shorts will get squeezed.) With each purchase I put in tight stops: $VRX $21, $EFC $49, $NTNX $35 Still holding 1/2 position in $ROKU and would like to add. It seems to bounce off the 20 day regularly. Maybe tomorrow or is this all the pull back I get?
infocus: #Covered Calls New Position: BTO $NTNX @35.85, STO $NTNX Jan 19 2018 37.50 Calls @ .80
GOOSE: A TRADE: $NTNX STO 1/19/17 35.0 PUTS @1.20
Sher: $INTC - Think this one is done going down, hopefully - Stock up 2.5%; Jan. $45 calls up 105%. $TRTN - 50% Fib. retracement - Prior add to Jan. $40 call position, which are up 55%, today. $NTNX - Long. Jan. $35 calls - Great looking chart - Walking up the 5-day MA and back above VWAP - Believe poised for BO. $ABBV - Looks to be squeezing to the upside - Currently long Jan. $97.50 calls.
Sher: $ABBV - Added to Jan. $95 call position - Should have waited 'til EOD on this one... $ICE - Added to Jan. $70 long call position - Also holding stock. $NTNX - Continuing to add to Jan. $35 long call position. $TWTR - 65% move in Jan. $21 calls, today - Really wish I'd tripled my position, Fri. - Looking to add, EOD, on PB - Long stock, as well.
Sher: $ABBV – Nice bounce off of 50-day MA – Back in with Jan. $95 calls $PFE – Think yesterday's low marked temporary bottom – Added to Jan. $35 call position. $CARA – Double bottom pattern – 8-9% gain in past 3 days – Was about to sell losing stock position until noticed big jump in vol. in Feb. $15 calls, recently – Long call position pending… $XLI – Adding to Jan. $74 long call position $ICE – Long stock – Reentered long call position, Jan. $70, following phase 2 pullback. $NTNX – Adding to Jan. $35 long call position $TWTR - Long stock and Jan. $21 calls - Back above 20-day MA after recent phase 2 PB - Adding to latter.
champ: $DJI @ 24,290 ---- The markets had an outstanding day and as of now the Dow Jones mini futures are up again tonight....by 62 points. The markets had a test today and many investors took some profits off but not all... maybe 20-25%. At one point this ...
Cwaniak: @champ $DJI $FAS $IBM $NTNX $VRX #1 Are you overperforming SP500 index?
champ: @Cwaniak $DJI $FAS $IBM $NTNX $VRX #1 --- All indexes.....I have been posting on $SSO and yesterday was the sell on $SSO and the buy on $SDS and then sell $SDS on the close and then buy a small swing on $SSO and $FAS.....and I have positions in both for the open and I will either sell or add.....it all depends on which way the winds blowing.
Cwaniak: @champ $DJI $FAS $IBM $NTNX $VRX $SSO $SDS #1 Are you swing trader?
efrain007: $NTNX up on earnings and upgrade. Held core through earnings and will probably sell it today and look to reload on pullbacks.
champ: $NTNX ----Out....for now....taking the $$$
tjv821: @champ $NTNX damn good thing I sold my calls a few days ago otherwise I wouldn't know what to do with all that extra money?? :[
champ: @tjv821 $NTNX --- I was also forced out because my first stop was hit on 1/2, on that drop....... 11/29. I don't really like TECH or Bio stocks because they can hit you hard at anytime. I only have one position in these two sectors and thats...$IBM and this is a Tax Bill...play also but I'm in on the low.
bigbartabs: @tjv821 $NTNX ... per damn good thing I sold my calls... now that there's one helluva positive way to look at it. In fact, I feel a lot better about the market falling apart a bit ago. Thanks for the encouragement to keep my head up!
tjv821: $cost times like this I dont know what to do ??sell into or let it ride was up on $mu, $Nvmi and $ntnx and watched them disappear in yesterdays Fidelity screw up tyia
JJT1: @tjv821 $cost $mu $Nvmi $ntnx I am pretty sure $COST reports on Dec 5. I am thinking today's pop on Nov sales may be good time to take profits and be out b4 ER.
tjv821: @JJT1 $cost $mu $Nvmi $ntnx $COST ty for the intel
traderbren: $NTNX - reported decent numbers and inline guidance. It dropped on its head in AH, and now is coming back.
champ: $NTNX ---- Earnings beat and I'm still holding and the only other TECH position that I have been holding, over the past month is $IBM
champ: $NTNX $34 for now but you have to expect ...the zig-zag dance. Another UpGrade this morning, going into earnings. I have a nice size position....but I'm chasing a little, with a tight trailing stop this morning, on the open...if I get stop out of the add on... I will only make a little but if it move-up, all is good.
efrain007: @champ $NTNX nice upgrade today, that's like 2-3 upgrades in the last month. They must be confident as it's going into earnings next week.
champ: @efrain007 $NTNX ---- Yes, very nice...I chased and added on the open...a Spec and I doubled ... my trading position size and still holding core.
bRobert: $NTNX breakout nh. Initial target $33 met (c&h daily) Nest target $35 weekly
champ: @bRobert $NTNX ---- Needham initiated today with a tgt of $45.
skipper107: $NTNX - Is it time to take profit? Extended as breakout seems to be far from 50 and 200 DMA. BTW -My first post. Thanks to Senior Members for their contributions to forum. Happy Thanksgiving!
traderbren: @skipper107 $NTNX - I'm not sure of your initial entry, but if its from far lower levels, then you may want to take some off the table and move up your stop on the balance. The stock is HTB so it could move higher based on short covering. The upgrade this morning put a $45 PT on the stock. I would be inclined to take some off if you have a full position, and let the rest run, with stops in place. Good luck, and all the best to you & yours for a Happy Thanksgiving.
skipper107: @traderbren $NTNX - Thanks for your insight. I started around 26, has full position. Will take your advice and take some off the table. Earning release is next Wednesday. Always risky. Happy thanksgiving to you and your family!
champ: @skipper107 $NTNX --- No one ever knows about earnings but a upgrade, with a buy going into earnings...is really positive, especially after a strong run. Looks like the stock is going to climb into earnings, I will be taking some off before earnings also....but I'm not going to sell, for now...when a stock is strong and climbing....this is what traders/investors look for. Retailers will be chasing also...just saying but you can never go wrong, by taking a little off...#Never.
skipper107: @champ $NTNX #Never - Thanks for your reply. Agree, stock is acting very strong and up on heavy volume. Will trim a little only now and some more before earnings.
Sher: Yesterday: $BYD – Added to Jan. $29 call position – Phase 3 move underway... $FB – BTO Dec. $120 calls $JD – Initiated Jan. $40 long call position – Also holding Dec. $41 calls Today: $EEM – Took profits on Nov. $45 calls – Still long Dec. $45.50 calls To keep things honest, taking losses on $ATI, $NTNX & $X call positions, which pretty much wiped out the month's gains - No excuses, here…
michaelH: @Sher $BYD $FB $JD $EEM $ATI $NTNX $X Question, Why so deep in the money w/ 120 on the FB calls?
Sluggo: $NTNX $PYPL $V $DXC $CBOE $SEDG $MZOR $HFC $SQ $WUBA Still holding my basic 10 positions. Yesterday, after the tell tell indexes and indicators were down, I sold just 1/2 of 4 of my positions for decent profits, I am still holding my 10 positions and benniftted from today's action. I hope this helps someone. If years prior, after the indexes broke the way they did, I would have sold all and pocked my profits. Dab has really helped me the logical versus the emotional. Hard change, but it has immensely helped me.
efrain007: $NTNX not complaining but anyone know why this is up today? I don't see any news so wondering why it's bucking the market.
traderbren: $NTNX -- could start the next leg with a move above $29. Long.
efrain007: @traderbren $NTNX I plan to add to my position on close over $29, though still wondering why it's green today.
Sluggo: $SEDG $SQ $CBOE $NTNX $MZOR $HFC $V $PYPL A major help to me is to look at the 15min chart on my stocks, especially on a negative day like today. It tells me what is happening on my stocks in a bad environment. It works. I actually came out with a gain today. Just trying to help anyone is wants to know what indicators to look at and not to panic on a down day.
Sluggo: $AMAT $NTNX $PYPL $HON $AAPL $V $HFC @Dan welcome back! I read your morning email and couldn't believe how much we think alike now. That is due to me paying attention and taking notes every night. I have been under your tutelage for a few years now. I avoided some big losses by selling some positions either altogether or sold half position before Earnings. Some examples? $KEM sold it at the top, $CC sold it at the top, $RTN sold it at top. Thanks for all you do for us!
Sluggo: $CC $KEM $CBOE $MZOR $SQ $ALRM $V $PYPL $SEDG $AMAT $NTNX $CC solid uptrend no pullback on down day $KEM solid uptrend at good buy point 5 P/E $CBOE best in a bad neighborhood - at 20d strong on a bad market day $MZOR bounce off the 20d in a hammer $SQ in a strong cons above the 20d $ALRM sold half my position today - strong but look at $CTRL $SEDG $TAN is strong now. low risk buy pt $AMAT still extended but working like $LRCX $NTNX strong on a weak day but still extended $V felt so confident that I held whole position through E today - works!
efrain007: $NTNX over last weeks high.
Visit the Trading Forum to join in the discussion.
| | |
| --- | --- |
| Stock Price | $USD 42.91 |
| Change | 0.16% |
| Volume | 204,273 |
Nutanix Inc provides next-generation enterprise cloud platform that converges traditional silos of server, virtualization and storage into one integrated solution and can also connect to public cloud services.
Request Video of NTNX
Already a member?
Sign in here.
Earnings
May 23rd, 2019 - 2019 Q3 Earnings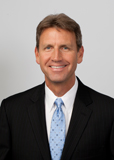 Dan Fitzpatrick
Stock Market Mentor gives you EVERYTHING you need to succeed in the market; all in one place. How easy is that? Dan Fitzpatrick and his elite community of traders share trading ideas, strategies and much more. Dan Fitzpatrick--a world class Technical Analyst, trading coach and regular CNBC contributor--gives you access to all of this with a 14 day FREE membership. Get started TODAY and start trading better TOMORROW with the following premium content:
Nightly video Strategy Sessions with a game plan for tomorrow
Got a stock you want Dan to look at? Just ask.
Patent pending video alerts instantly delivered to you when one of Dan's trading signals is triggered. This is not your typical price alert. This is a short video explaining the action you need to take to make money. No more "Woulda, coulda, shoulda"
Access to over 61,900 stock analysis videos
Access an ever expanding library (61,900) of educational videos that will save you time and make you money
Join a team of friends and traders that have one thing in common; a burning desire to succeed.

Become a Member Today!
Gain immediate access to all our exclusive articles, features, how-to's, discussion group and much more...
Satisfaction Guaranteed!
Your Stock Market Mentor membership comes with a 14 day, no questions asked, 100% money back guarantee!