Nutanix Inc. (NASDAQ:NTNX)
Bands Volume 200 SMA 50 SMA 20 SMA Videos Alerts Articles Events

GOOSE: A MANEUVER: ;>) $SYNA My new co-fav with $NTNX $SYNA Rolled out 3/22/19 33.5 PUTS to 3/29/19 33.5 puts @1.00. I haven't BTC the 3/22;s yet. Waiting for the stock to go up, and the buyback to go down. Gut, hope, wishful thinking whatever. ;>)
cb: $NVEE $NTNX Out of both of these
GOOSE: TRADES: $NTNX Added stock at 41.98, 42.10, 42.74, & 43.07
GOOSE: A TRADE: $NTNX STO 3/22/19 38.0 PUTS @.50 Want to buy the stock a little cheaper. An add.
GOOSE: $NTNX Well into the gap today. Up 2.64.
mrmike: @mradams0621 $FDX Cramer has $fdx & $ntnx on tonight.
cb: $NTNX entering Squeeze Mode
JBed: @cb $NTNX I don's see the squeeze on a yearly or weekly chart but it does appear to be forming a lower base. Watching.
GOOSE: TRADES: $NTNX STO 3/22/19 38.0 PUTS @.85 $NTNX STO 3/22/19 39.0 CALLS @.95 Covered $NTNX STO 3/22/19 39.5 CALLS @.65 Covered
cb: @JBed $NTNX much shorter time frame, look at the 1 & 4 hr. time frame. Looking for a substantial break above 39-40. Shorts cover there pushing stock northward. May or may not work.
GOOSE: A TRADE: $NTNX BTO STOCK @38.33
kt4000: @spmeyers $MEDP Im up 3.5% on $MEDP bars are green and it appears to be in the process of chewing thru the resistance - just one way of trading - by the comment I am assuming it is not your way - which is fine ..... I executed on a similar type of setup w/ $NTNX and made 10% in a few days on an oversized position so for me this is a 5 day swing trade unless the market continues to climb.
cb: @kt4000 $MEDP $NTNX long NTNX
cb: $NTNX Bought some on this dip, looking to push through $39 then onto $42
GOOSE: $NTNX New high since the March 1st debacle, and getting deeper into the gap. Long
kt4000: sold $NTNX yesterday up 10% in 4 days ..... todays pop is good looking for it to pullback to 37 though
GOOSE: @kt4000 $NTNX ;>)
GOOSE: ADDED: $NTNX BTO STOCK @38.42
GOOSE: TRADES: $NTNX moved into the gap for the first time since it tanked. $NTNX BTO STOCK @35.76 & 36.40 FULL POSITION
kt4000: Just sold $UNH (one of those you buy and have to hold) which turned out to be a great trade with Dividend. Adding $LNG here - still holding strong on $CVS, $LABU, $OILU, $NTNX, $HD, $WEN, $CMCSA, and $INGN looking to add on strength.
kt4000: sold all my $NTNX great gains held a few days on several full positions
kt4000: Glad I loaded up on $NTNX last week when it was down - Jeffries came out with a note that said don't bet against them...... added more $LABU, $HD, $OILU going well also.
GOOSE: A TRADE: An add to...A recent falling knife. $NTNX BTO STOCK @36.13
cb: @GOOSE $NTNX Been holding this one up nicely
GOOSE: @cb $NTNX Good for you, and me. ;>)
GOOSE: A TRADE: $NTNX STC STOCK $36.13 Flat
GOOSE: TRADE: Back in $NTNX BTO STOCK @36.30
kt4000: Looks as though most of the stocks that were creamed in the last two weeks.... $CVS, $NTNX, $INGN, etc... are being bought or covering their shorts.
GOOSE: A TRADE: $NTNX BTO STOCK @34.99 1/2 A POSITION
kt4000: @GOOSE $NTNX Hi Goose - said it before - it is very strong on these bad days I keep adding on any dip - think we get to 40 much sooner than expected
GOOSE: @kt4000 $NTNX Glad to see a kindred soul here with me. Have a great weekend.
GOOSE: A TRADE: An add. $NTNX BTO STOCK @35.31
GOOSE: TRADES: $NTNX 3/15/19 35.0 PUTS @.87 $HIIQ 3/15/19 39.0 PUTS @2.05 $HIIQ 3/15/19 40.0 CALLS @1.10 I'm optimistic about these stocks, so I'm NTM
GOOSE: $NTNX May be worth a look. 3 straight days of green open price candles, and green volume candles, higher highs and higher lows. Long.
cb: @GOOSE $NTNX im long
greenpatrol: @cb $NTNX Also long, but on a short leash.
GOOSE: @greenpatrol $NTNX Good luck. Short leash, good thought, but I'm a little more relaxed about it since what i believe was capitulation recently. Chart starting to look ok. ;>)
GOOSE: @cb $NTNX Good luck! See my reply to @green patrol. GOOSE
GOOSE: @kt4000 $NTNX .....and you're glad you did add. ;>)
kt4000: $NTNX loving this move - $PLNT still good. $UNH and $CVS both are weak and pathetic. want to sell my $NVS as I am very positive with the Dividend, and thinking about dumping all $CVS to buy more $LABU shares.
GOOSE: TRADES: $NTNX STC STOCK @35.50, 35.49, 35.32 Sold it all, like it is a day trade. I'm watching to re enter. I think it's going higher.
GOOSE: I thought I posted this already, but can't find it, sooooo A TRADE: $NTNX BTO STOCK @ 35.15 A half position. Back in.
greenpatrol: @GOOSE $NTNX Good idea! It was a nice ride earlier. I'm watching for a remount.
CraigReynolds: @GOOSE $NTNX 1:53 PM. Need more coffee
GOOSE: $NTNX Has been holding between 34.95 & 35.05 for a while now. Wonder if it's going to make another run? Long some, will add if it does. Ready, Set, ummm Go???
GOOSE: $NTNX A recent falling knife, on a down day, most of my watchlist stocks are down, this has been resilient and solid. NOT a recommendation just FYI. ;>)
CraigReynolds: @GOOSE $NTNX All my positions down to almost hitting stops. Bad Bad day for my account. Had nice profitable run going, account up but today back to where entries started.
kt4000: @GOOSE $NTNX Actually it is strong in a weak market - I have added more yesterday and today.
shoredriver: @CraigReynolds $NTNX As Dandy says...It's called trading, not money harvesting...lol....
CraigReynolds: @shoredriver $NTNX Understand big time probably not alone today.
gpburdell17: @CraigReynolds $NTNX I feel your pain. Took me awhile to learn but it's hard having a long-only account. Bad days are painful, but now I hedge my long positions and include short positions in weaker names. The good days are not as spectacular, but the bad days are not as horrific.
greenpatrol: $NTNX Keep an eye on this.
cb: @greenpatrol $NTNX holding this one currently as of Friday
GOOSE: A GAMBLE: $NTNX BTO STOCK @34.25 A little & watching. A day trade or swinging.
CraigReynolds: @GOOSE $NTNX I'm gambling on $NIO before earnings tomorrow. You seem to like chances. Any thoughts?
GOOSE: GAMBLING SOME MORE: $NTNX BTO STOCK @ $33.42
GOOSE: TRADES: $NTNX STC STOCK @33.0 Daytrade
GOOSE: A TRADE: Seems to be firming up a little, no green candle though on the daily. Moving up to VWAP. $NTNX BTO STOCK @33.20
GOOSE: A TRADE: Moth to the flame. $NTNX STO 3/8/19 32.5 PUTS @.75
issues: @GOOSE $NTNX stopped out at $32.77
GOOSE: A TRADE: $NTNX BTO STOCK 33.49 An add to, full position now, again. ;>)
efrain007: $NTNX gapping down 25% on earnings, might work for a trade
Larryzz: @efrain007 $NTNX I was thinking that too, but so far, no.
efrain007: @Larryzz $NTNX Thought it would bounce, but struggling. Still may take a shot if something looks right on chart, but certainly not a 59min trade.
efrain007: $NTNX taking a shot 34.50, stop 33
greenpatrol: @efrain007 $NTNX Also in. At 34.90
efrain007: $NTNX didn't work, out 33
tjv821: @efrain007 $NTNX yep thats going to leave a mark :(
efrain007: @tjv821 $NTNX Yup. Hope I didn't sell at the bottom, hate it when that happens.
greenpatrol: @efrain007 $NTNX Yup, stopped out too. Watching for re-entry if 33 holds. It's below the 4th BB.
GOOSE: A TRADE: $NTNX BTO STOCK @ 33.68 A 1/3 position. Will add if warranted. Will only accept a $100 loss. Day trade.
billk: $NTNX - It is down OVER 4 STD -----almost impossible. Bought 200 @ $33.64
kt4000: added $NTNX, $V, $WLTW, ....
GOOSE: ANOTHER: $NTNX BTO STOCK @34.33 Full position now. We'll see. Day trade.
efrain007: @greenpatrol $NTNX Looks like I bottom ticked it. Tempted to get back in but really shouldn't chase a losing trade.
efrain007: @GOOSE $NTNX What is BTO?
tangv3: @efrain007 $NTNX BTO = Buy to Open
kt4000: $NTNX adding more - this is a gift here. They have great technology and very rarely lose.... they did get full of themselves didn't hire, and didn't Market. Their problems are all execution based and I would not want to be a part of that sales bullpen right now.
GOOSE: A TRADE: $NTNX STC STOCK @34.70 Day trade. Yessss!
issues: @kt4000 $NTNX I'm with you! Totally agree. I took a smaller position with a stop just below the low today. Thanks for augmenting my decision.
issues: @billk $NTNX I added when I read your post. You are absolutely right! Thanks for posting. Got 1/2 position with stop, of course.
GOOSE: @tangv3 $NTNX STO = SELL TO OPEN, BTC = BUY TO CLOSE ETC.
spmeyers: @kt4000 $NTNX TechTrader at Briefing.com (smart guy) agrees, but admits it could go lower
Reif99: $NTNX and $TREX consolidating just above their respective 200 DMAs
bRobert: @Reif99 $NTNX $TREX TREX decks the competition ;) . LONG
scottrades: $NTNX Resistance in red.
champ: $AMZN $GS $NTNX $FDN .......new positions
woodman: @champ $AMZN $GS $NTNX $FDN - AMZN was my first buy of the morning yesterday. Up through descending resistance and bounced off the 8dEMA.
spmeyers: $NTNX might be worth a few bucks on a short if it drops thru 37.5; also on my Watch Later list if it rebounds next week
Motorman: $NTNX Making a higher low, higher leg of W, double bottom.
champ: $NTNX ---- Working off of positive news this morning and they will be at a Conference tomorrow, which should continue this move.
champ: $NTNX ..#Day-3 ...conference tomorrow
bRobert: $NTNX Reports tonight. Target $68 top of range. Taking some off.
bRobert: $NTNX $68 target WEEKLY squeezing after long sideways consolidation. Reports 8/30 Long term hold from well below.
bRobert: $NTNX . Target $64+ . inv h&s . Reports 8/30
bRobert: $NTNX . WEEKLY consolidation . Tightening range.
efrain007: @Dan $NTNX I don't short often, but it's tempting me, any thoughts?
bRobert: @efrain007 $NTNX Not my trade but this sector is frisky and I would rather be on the long side. If you like trade smal with stop/cover just above 50d. Small loss
efrain007: @bRobert $NTNX Thank you. It treated me well on the long side many months ago so was thinking about it. Lower highs, lower lows, turned back at 50d last time so was watching to see how it acts at descending trend line and/or around the 50d
DAN: @efrain007 $NTNX No way. No reason to be shorting Nutanix. There's no clear pattern or reason why it would go lower...in any timeframe.
Visit the Trading Forum to join in the discussion.
| | |
| --- | --- |
| Stock Price | $USD 24.94 |
| Change | 0.89% |
| Volume | 2,452,820 |
Nutanix Inc provides next-generation enterprise cloud platform that converges traditional silos of server, virtualization and storage into one integrated solution and can also connect to public cloud services.
Request Video of NTNX
Already a member?
Sign in here.
Earnings
August 29th, 2019 - 2019 Q4 Earnings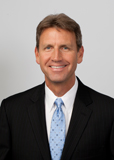 Dan Fitzpatrick
Stock Market Mentor gives you EVERYTHING you need to succeed in the market; all in one place. How easy is that? Dan Fitzpatrick and his elite community of traders share trading ideas, strategies and much more. Dan Fitzpatrick--a world class Technical Analyst, trading coach and regular CNBC contributor--gives you access to all of this with a 14 day FREE membership. Get started TODAY and start trading better TOMORROW with the following premium content:
Nightly video Strategy Sessions with a game plan for tomorrow
Got a stock you want Dan to look at? Just ask.
Patent pending video alerts instantly delivered to you when one of Dan's trading signals is triggered. This is not your typical price alert. This is a short video explaining the action you need to take to make money. No more "Woulda, coulda, shoulda"
Access to over 63,200 stock analysis videos
Access an ever expanding library (63,200) of educational videos that will save you time and make you money
Join a team of friends and traders that have one thing in common; a burning desire to succeed.

Become a Member Today!
Gain immediate access to all our exclusive articles, features, how-to's, discussion group and much more...
Satisfaction Guaranteed!
Your Stock Market Mentor membership comes with a 14 day, no questions asked, 100% money back guarantee!