Rite Aid Corporation (NYSE:RAD)
Bands Volume 200 SMA 50 SMA 20 SMA Videos Alerts Articles Events

champ: @dkoran $WFC #Bounce-Trade-Opportunity --- Also remember, all #Stock trades start-out, as a Day-Trade and all Day-Trades start-out minute by minute and could also turn into a swing trade, short-term, for a day or maybe 2 or even turn into long-term. ...
Auto: $RAD 35.7% short headed North
bogiedog1: @Auto $RAD Been watching this one. Seems like it would be a good candidate to be bought or taken over.
Auto: @bogiedog1 $RAD Yes 8>)
iamchaoticcoder: @Auto $RAD Yes - Punching up against VWAP R2 (Thanks Dan ;D )
champ: $RAD, HOD, on all green volume and this volume is just about at the daily 5-day average.
schartline: $SQ $NUGT $IIPR $RAD $HTZ $NBEV Hey all, Thanks so much for doing what you do. I don't get to comment as much as I would like, but I do try to see what you are saying because you have such good advice and recommendations. This was my best week as a trader and most if not all of the good ideas were from here. Thanks again for letting the little guy tag along. #gettingbettertogether
Greendayguy: @schartline $SQ $NUGT $IIPR $RAD $HTZ $NBEV #gettingbettertogether Nice looking portfolio!
champ: $RAD, one reason is, the flu season.
Sher: $SQ - Day trade: Took profits, early AM, on Feb. 28th. $86 calls - Exit price, $4.05/share. $RAD - Shot myself in the foot on this one - Have been in and out of long calls, a couple of times, prior - Put several Mar. $16s on, yesterday, which I took profits on, way too early, this morning - Waited for a PB and then re-entered position with Feb. 28 $16.50s, which are currently sporting a fair amount of red... $GILD - Initiated new position with a few Mar. $70 calls - Heavy vol. and OI at this strike, 12,660 in vol. against OI of 14,420 - Today saw a big reversal of recent 2-week decline (FM hyped at noon), where it pulled back to the 20-day MA - Looking for a return, at least, to the pre-earnings high of $71.19 ($69.23, currently).
woodman: @champ $RAD - yet $CVS and $WBA are down.
champ: @woodman $RAD $CVS $WBA --- $RAD, this Bounce-Trade, has hi short interest, is mostly not in the others market areas, they have targeted locations in small communities...almost in rural areas. They are small cap vs the other 2 are large cap. Doesn't take a lot to move $RAD.
woodman: @champ $RAD $CVS $WBA - I have some $RAD. I like the bowl formation. Definitely looks different than the others.
Auto: $RAD moving added
cgendro1: $RAD- @AUTO- RAD moving again as it continues to move out of squeeze
Auto: $RAD working $HTZ bumping year R headed north
baronp0329: New add: 3/4 position on $RAD at 14.10-14.20. Moving with good vol above R3 now.
cgendro1: $RAD @auto brought this up as a VS a couple days ago. Up 12% today after pb the last 2 days. Thanks @Auto!
Auto: @cgendro1 $RAD Great job! $$$$ = 8>) 8>) 8>) I'm still long
cgendro1: @Auto $RAD me too! I like the convergence of the 50/200dma on the squeeze, rising vol on up days, positive MACD cross. I plan to watch and ride the wave.. This has had quite the fall from grace compared to 2017! Been an ugly chart and now at least above the 50dma
Auto: $RAD VS watch $13.75 to add
GOOSE: A TRADE: $RAD Moving up out of a squeeze. $RAD BTO STOCK @13.75
Auto: @GOOSE $RAD 33.8% short could run long
spmeyers: $RAD moving up
GOOSE: TRADES: $RAD STC STOCK @11.73 BTO 12.78 ;>( $ I STO 2/7/20 6.5 CALLS Covered @.30.
GOOSE: TRADES: $ I 2/7/20 7.5 CALLS @.30 & .40 $RAD 1/31/20 13.5 CALLS @.50 $LK 1/24/20 49.0 CALLS @1.50 naked, so far. ;>) $LK BTO STOCK 48.65 $WORK BTO STOCK @22.46 a little to keep track of it. I listen to Mom...sometimes. ;>)
GOOSE: TRADES: $RAD STO 1/24/20 13.5 CALLS @.41 $LK STO 1/31/20 55.0 CALLS @1.15
GOOSE: TRADES: $RAD BTO STOCK @13.09 To cover some 13.0 short calls. $RAD STO 1/24/20 13.5 ITM PUTS @.76
Auto: $RAD working added
GOOSE: A TRADE: $RAD STO 1/24/20 13.5 CALLS @.45
GOOSE: A TRADE: $RAD BTO STOCK To cover 13.50 calls @12.89
champ: $RAD, still dancing around, holding.
champ: $RAD, traders are active again in this stock...
Margi1983: $RAD What a dog this has become. Out and not happy
GOOSE: Weekly Expirations: $RAD 1/10/20 13.0 CALLS $LK 1/10/20 40.0 CALLS $AMD 1/10/20 48.0 PUTS $ I " " 7.0 PUTS $ I 1/10/20 7.5 PUTS $ I " " 8.0 CALLS $AMRN 1/10/20 22.0 CALLS $STNE " " 39.0 CALLS STOCK CALLED $NTNX " " 33.0 CALLS STOCK CALLED
champ: $RAD up 13%...HOD, strong...this #Bounce-Trade could continue.
Auto: @champ $RAD #Bounce-Trade yes I covered my short and now long 8>)
champ: @Auto $RAD #Bounce-Trade --- Real nice dance move...
baronp0329: @Auto $RAD #Bounce-Trade Nice trade @champ, and nice Pivot @Auto to play the upside after being short. That's what good traders do. Forgot about RAD, will add it to Swing watchlist. Thanks.
Auto: @champ $RAD #Bounce-Trade Thank You it's not everyday that I get to dance lol 8>)
Auto: @baronp0329 $RAD #Bounce-Trade Thank you 8>)
Auto: $KBH BO VS added $WING $LK $LEVI $MU added $RAD $PTON short continues south
GOOSE: TRADES: Not for everybody. ;>) In a squeeze, riding the upper band. $I 1/17/20 8.0 CALLS @.40 $I 1/10/20 7.5 ATM PUTS .25 Willing to acquire stock. $RAD 1/10/20 13.0 NTM CALLS @.49
Herb: $RAD has completely lost its mojo.
champ: $RAD, @ $12.26, down another 7% or so today...#Watch-for-Entry ---- New CEO really moved earnings and the stock-up to $23.88 but investors and traders took those gains off. The stock is still looking for the new low, just maybe it found that new low today, watch for entry. Set a watch alert, that works....the daily 10-day average volume, is now at a real high level, in the short term, that won't happen again for awhile.
champ: @Herb $RAD --- Yes, isn't that nice...
Herb: $RAD can't catch a bid, even at the 61.8% fib retracement (around 14.18). np.
Auto: $DT $KBH $AMZN $KSS $GE added $WING added next stop $100 $RAD short working
Auto: $RAD $PTON shorting added
Tango: @Henry $GLD $NUGT also... $RAD UP OVER 13% PREMARKET
Tango: @Tango $GLD $NUGT $RAD The higher the market climb, the greater the fear... I suppose. Plus, tariff agreement allows gold to biggest consumer, China.
Henry: @Tango $RAD I wasn't paying attention to RAD last week, a triple! A cure for ugly?
Auto: $PTON $RAD added shorting working $VIPS $PYPL $GE $CIEN $JD $SQ continues north 8>)
Herb: $RAD ugly action today. Gave away a profit in a buy write put on Tuesday.
Auto: @Herb $RAD sorry to hear a loss been shorting it next stop $11
Herb: @Auto $RAD Got greedy. Should have sold into the big gap up open. . . . .
Herb: $RAD bought a little at 15.53. Sold the jan 3 16.50 calls for 0.90.
champ: $RAD, HOD, still working, bounce-trade, dancing.
champ: $RAD, took this off, on that turn....for now.
champ: $RAD, still climbing, off of that same positive #News. Always need News for profits. If investor's miss the News, then they miss the profits.
Auto: $CHNG $SHAK $CPRT $JD $LEVI $AMZN added $PTON continues south short working watching $RAD for a short 8>)
Kid2old: @champ $RAD #News Stop raised to 19.97 on 20% of position.
Auto: $ABT added $RAD shorting tight leash
Herb: $RAD doesn't seem to know that the dumb money buys on day 3. . . . .
champ: @Herb $RAD --- Day-5...this is extremely strong, these daily moves are strong, in $2.00 increments. No such thing as dumb money buys on day-3, that is only a rule of thumb. .....Smart money, off of really strong news, are the buyers, this is Day-5, off of that strong-#News.
Wykeman: @Herb $RAD 27% shorts major squeeze going on here. Would be booking profits if i owned. Which I don't :(
DrScience: $RAD working again this morning.
PhilHarmonic: $RAD Continuing yesterdays move.
86944T: @DrScience $RAD Thanks for posting. Moved my stop up for a decent profit if it reverses.
DrScience: $RAD STC JAN 12 Calls @ 2.72 (avg. cost basis 1.35 from yesterday at the close)… TTMAR! Left a few contracts still tracking position. And, still working, but getting tired RHRN. Stop below 8 EMA/PSAR on the 5-min chart.
Sher: $RAD - Big Q3 beat - Up 31%, pre-market!
Auto: $RAD 26% short just hit HOD heading north added
DrScience: $RAD Earnings being received nicely. Stock opened up 30%, above the post 1:20 split price that had been resistance., but needs to hold 11.50ish and clear $12 to keep the chips & dips coming into the New Year.
phgruver: @Auto $RAD $RAD reported earnings of $0.54/share vs expectations of $0.09. That's a monster beat. They also beat of sales and raised guidance. All good. So far, though, this has been a 40% move to the upside, well outside the BB's. Don't overstay your welcome.... (no position at this time, but I do own $CVS, which will probably move up a bit in sympathy.)
efrain007: $RAD bounce at support.
spmeyers: $RAD low volume phase 2 pullback; watching for phase 3
djmurph: @jthomas575 $RAD Wish I did. Up 11% today.
PhilHarmonic: $RAD Coming off a H&S bottom and breaking through 200dma. Purchased today @ 10.86
jthomas575: Any one have eyes on $RAD?
scottrades: @jthomas575 $RAD It's had a 90% move off the August Lows and is right at the 200 Day MA. Watch for profit taking here. I'd want a stop just below 9.00
DAN: ...
$RAD -- Support at $8.00. Look for $10 top. This is a little cheat entry.
$RCII -- I have a position, but Thursday's big reversal is a problem. Good stock shouldn't do that.
$EBAY -- slam play. Alert $36
$MNRO -- look for 3 candle re ...
GOOSE: TRADES: $RAD BTC 10/4/19 9.0 CALLS @.08 $OSTK STO 10/4/19 10.5 PUTS @.43 $OSTK STO 10/4/19 12.5 CALLS @.45 $CHWY STO 10/4/19 ATM 26.0 CALL @;70 An experiment, one call, (-1), to keep on my radar. Bearish trade.
GOOSE: TRADE: $RAD STO 9/27/19 10.0 CALLS @.30
GOOSE: A TRADE: $RAD STO 10/4/19 9.00 ATM CALLS @.50 EDITED: Expiration date.
GOOSE: A TRADE: STO This morning, @.30 $RAD BTC 9/27/19 10.0 CALLS @.04
GOOSE: $RAD reports earnings tomorrow before the opening. Just emptied my portfolio of 6 $RAD trades.
GOOSE: TRADES: $OSTK 9/27/19 STO 14.0 CALLS @.51 $HIIQ BTO STOCK @23.68 $HIIQ STO 10/18/19 25.0 CALLS @1.35 $RAD STO 9/27/19 8.0 CALLS @.40
Sher: $RAD - Trucking along - The recent tie-up with Amazon is definitely a boost for them: "Rite Aid will be Amazon's first Counter partner in the U.S. The service launched, last week, at more than a hundred Rite Aid stores and is set to reach over 1,500 by year's end. The service is available at no extra cost for all Amazon shipping options, including same-day and next-day delivery." Posted Jul 1, 2019 A takeover in the making... hope so. Long Oct. $9.00 calls
debeers: @Sher $RAD -@sher-i never would have seen this. Thanks so much for bringing this to our attention
Sher: $RAD - This thing's been on a tear, lately - Up another 10.5%, today - New CEO, mid-Aug. - Multiple failed turn-around attempts, in the past so, hopefully, he'll break that long-standing trend - Picked up a few Oct. $9.00 calls, to which I'll be adding... $SNAP - Nice snap-back from day's $14.57 low, despite pretty muted vol. - Rooting for completion of a "hammer" candlestick print before day's end - Long Oct. calls. $FLR - BTO several Sept. $20 calls, at yesterday's close, which are currently up 51% - Recently upgraded to a "Buy" with a $25 PT (currently @ $21.71) - Nice increase in money flow and stock has recaptured VWAP. $CLDR - Took nice gains in Oct. $7.50 calls, this morning - Have been in and out of this one several times - Just got back in, on intraday PB, with Jan. $10 calls.
champ: @Sher $RAD $SNAP $FLR $CLDR --- Great post....$RAD, just about all Bounce-Candidates are working, new CEO. Just about a double in 9-trading days.
CraigReynolds: $RAD Way down after big earnings miss, then come $AMZN. $RAD has almost recovered price at yesterday close.
Bob E: @CraigReynolds $RAD $AMZN Do you know of any reason for the snap back after the big earnings miss? To see a stock come back in pre-market is unusual!
CraigReynolds: @Bob E $RAD $AMZN Amazon will use for delivery/shopping. Do not know details.
Wolf: $RAD $PIR Kicking myself for taking profits too quickly.
indigo1948: @mradams0621 $CLDX - been there with $RAD -finally dumped it. Sometimes it is easier when you cannot see the ticker anymore.
mvdenapoles: $AVX looking like it can set up for long term success. Just took some profit on $TDOC up 93%. $RAD had high volume of Jan, '19 calls purchased - could be a move coming by years end.
stevef214: @Cheryl_in_FL $BBBY $DIA $DJX $EWW $FAS $FFIV $KSU $LUV $MA $MMM $OEX $RAD $SPX $SSYS $TXN $UAL $V $XEO $XSP $Z $ZG Hi what is TTM? Is that the criteria that John Carter uses to determine a VS?
mvdenapoles: anyone have a long term view on $RAD ?
Squid: @mvdenapoles $RAD unfortunately yes.
Visit the Trading Forum to join in the discussion.
| | |
| --- | --- |
| Stock Price | $USD 12.42 |
| Change | 0.00% |
| Volume | 2,350,280 |
Rite Aid Corp operates retail drugstore chains in the United States. As of February 28, 2015, the Company operated 4,570 stores in 31 states across the country and in the District of Columbia.
Request Video of RAD
Already a member?
Sign in here.
Earnings
June 24th, 2020 - 2021 Q1 Earnings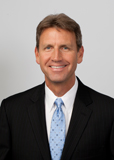 Dan Fitzpatrick
Stock Market Mentor gives you EVERYTHING you need to succeed in the market; all in one place. How easy is that? Dan Fitzpatrick and his elite community of traders share trading ideas, strategies and much more. Dan Fitzpatrick--a world class Technical Analyst, trading coach and regular CNBC contributor--gives you access to all of this with a 30 day trial membership for just $7.77. Get started TODAY and start trading better TOMORROW with the following premium content:
Nightly video Strategy Sessions with a game plan for tomorrow
Got a stock you want Dan to look at? Just ask.
Patent pending video alerts instantly delivered to you when one of Dan's trading signals is triggered. This is not your typical price alert. This is a short video explaining the action you need to take to make money. No more "Woulda, coulda, shoulda"
Access to over 70,700 stock analysis videos
Access an ever expanding library (70,700) of educational videos that will save you time and make you money
Join a team of friends and traders that have one thing in common; a burning desire to succeed.

Become a Member Today!
Gain immediate access to all our exclusive articles, features, how-to's, discussion group and much more...
Satisfaction Guaranteed!
Your Stock Market Mentor membership comes with a 30 day, no questions asked, 100% money back guarantee!