Stamps.com Inc. (NASDAQ:STMP)
Bands Volume 200 SMA 50 SMA 20 SMA Videos Alerts Articles Events

scottrades: Some #Earnings to be aware of this week... #earnings for the week.. $PLTR $SHOP $CVS $WMT $ROKU $FSLY $FVRR $AAP $TLRY $TWLO $WIX $AMAT $GOLD $TTD $AN $DBX $BIDU $YNDX $WING $LPX $ZTS $TRU $SPWR $ECL $ADI $BIGC $SEDG $EXPD $WM $MRO $RNG $STMP $USFD $TRMN $ET $BKI $OXY $TRTN $VMC $TSEM $SNBR $HLT
JosephM: $STMP...like the way this one has started trading lately.
Bwhitty: @JosephM $STMP yea not screaming but I took a swing when it broke that long downward line and now just have a stop below 20 day. If that fails then trendline meant nothing.
Bwhitty: Short List $DDOG 107.50 with volume but 110 still downward trend line. $JETS looking to add with volume above 22.70 $STMP break of yesterdays HOD on volume. $TUP trying to bounce off 50 day again but this time also off resistance. $NET 84.20 on volume $ABT big old box looking for volume at 113 $DKNG 55.80, needs to leave 55 in the dust. $JD multi day test of breakout tight. Looking for volume above 91.55 already above will watch volume at open.
JosephM: $STMP..looks close to a break of a downward trendline.
Bwhitty: @JosephM $STMP agreed 👍
Bwhitty: $STMP trying here
Kharrison67: @Motorman $WDAY It looks like it will consolidate some before deciding a path to take. It got me good a few weeks ago. $STMP is my $WDAY to you, I don't care if it goes to $1000, I don't like it. But let me know if it starts that way just in case. LOL
Bwhitty: $STMP sloppy downward trend line close to HOD setting alerts to look for real volume
Bwhitty: Short List $XPEV Alert at 48 with volume, second try. $DDOG Bit of a rule breaker, watching it back through 20 day but also downward trendline around 110. $ABT watching 113 today. $STMP Long sloppy downward trendline. And there is a moving averages party too. watching 216 and 221. $AUTO long loose downward trend alert 3 low dollar.
Douglas: $STMP slight rest after the move off the 50 day this morning
Douglas: $STMP gaining a little momentum since yesterday
Douglas: $STMP trying to break above the 50 day on the daily, broke the 21 day on the weekly. Yes there is a lot of overhead but the weekly shows solid support off the 50. Planning on holding this one for a while.
spmeyers: @markflour $WGO $SPX $DIA $DJT $NDX $CLOU $FFTY $TME $BIDU $Z $VICI $TWLO $FOCS $FB $PENN $DKNG $TCEHY $CPRT $TPX $DOCU $CDNS $XHB $AEYE $STMP if it hits our trigger then buy and evaluate what to do on Thursday; Dan's approach with earnings is to hold some stock if you already have a profit cushion; pre-earnings run is a good sign but no guarantee
markflour: Hi Dan, Regarding $WGO. It reports earnings in a week(12/18/20). Should that influence buying decision if it breaks out before then? Love the forum filled with so many sharp people. Huge Thanks. Mark @DAN $WGO $SPX $DIA $DJT $NDX $CLOU $FFTY $TME $BIDU $Z $VICI $TWLO $FOCS $FB $PENN $DKNG $TCEHY $CPRT $TPX $DOCU $CDNS $XHB $AEYE $STMP
DAN: ...
$STMP: Hey Dan, love to hear your thoughts on $STMP. Its been beat down but the last 4 weeks its been curling back up and looks like a nice trend with MA's stacked on the 60. I had a pivot level marked at 196.72 and its still within that range.

Wykeman: $STMP Moving stop up. Took last week. Posted.
issues: I bought $STMP. Chart looks good to me - like a ladle or low saucer. Also holding $AMWD as it's breaking out.
Wykeman: $STMP Took starter today.
tlisakson: @Wykeman $STMP - good call. Nice looking chart and looks like it is done going down and momentum is shifting to the upside.
Brett: $HD pulling over the 50 day $AAPL looking for some continuation today $TSLA tightening up, but still below the 50 -- lower volume recently $PTON working on the 50 day -- not over that hump yet $STMP found support and some volume on the 200 (not really my trade) $NIO <3 heart emoji $ETHE entered yesterday around 63.35 $GBTC looking for 17.70 to become support (Bitcoin is over 16k, RHRN)
ScottT: The stay at home stocks seem to be catching a bid midday. $ZM $CHWY $STMP $DOCU. No position in any of these.
bRobert: @ScottT $ZM $CHWY $STMP $DOCU Many clouds bouncing after bearish patterns completed Good trades Still more work to do before longer term friendly
Angdionk: $STMP at 200dma
bgoda88: any thoughts on $tndm and $stmp going into earnings.
Rberrier123: $STMP Anyone watching for run to earnings? Another C&H.
ScottT: @Rberrier123 $STMP Yes. I bought earlier this week.
Angdionk: $STMP working well today
Kimberley: @bRobert $STMP what is your take on the stock I see a cup and handle upward trend above 8DMA and close to break out, it has come a long way broken through a lot of resistance
Kimberley: @bRobert $STMP thanks for your analysis
bRobert: @Kimberley $STMP WEEKLY C&H in motion already. $375. measured move target. $300. Daily flag. target 1. $330. high base to follow if the tea leaves are fresh and perky. Daily breakout. Pullback retest bounce. provided. low risk entry. Small works best.
ScottT: $STMP. Took a position on the reversal @ $225. Like the C&H pattern. I am long this one. Be cautious when earnings approach. This one took a hit last announcement.
Kimberley: @ScottT $STMP I know I made the mistake of riding it down and now I am above water with stops in place, thanks for the caution
ScottT: @Kimberley $STMP The stock is working nicely and appears to be ready to test the old high. Have a good day!
Kimberley: @ScottT $STMP thanks, you too
Bwhitty: $STMP PB to 8 day with 50 under it. Took small for long term with stop at 245
Bwhitty: $STMP just got an alert on a old friend. Volume not great but what a hard worker for the last 2 weeks.
Angdionk: @Bwhitty $STMP bought a little yesterday
just4mo: $STMP posted about this last week forming a cup on the daily with multi year C&H on weekly, watching for PB test of the 50dma
quickrun: @just4mo $STMP It had a great earnings run last time and a really great post-earnings run. Maybe a sequel?
just4mo: $STMP nice cup and handle forming on the daily, up ~18% off the low and knocking on the 50dma. In trend with prior weekly pattern. NP Watching
kemenator: $PINS $STMP I'm learning...wanted to see if the experienced traders can comment on if what I'm seeing is correct: $PINS weekly and daily C&H starting from Summer 2019....forming the handle right now? Buy small starter and add when market conditions improve? $STMP weekly C&H starting from Summer 2018...forming the handle right now? Seeing solid support at about $207 then riding the 8ema, now above the 20dma and 21ema but below the 50dma..NP
issues: New this week on IBD 50: $ALXN $FBC $SCPL $STMP. Taken off $INTU $NOW $RKT $SFM
Junior1: $MCD Closed out final 25%. Monster trade. Now most positions are short: $QQQ $RH $STMP All working very well
10-penny: dangit $STMP
bengalrichter: @10-penny $STMP Me too. Ouch. That'll leave a hole in my P&L for the year. Sigh.
Robert1965: $Stmp Fidelity didn't place my stop order again, 5th time, stop was $251.37 order wasn't even entered Time to leave Fidelity!!!!
AxeD: @Dan $STMP on GSL - stop hit at $249 today.
EricF: @Robert1965 $Stmp That's bizarre! I use them also and have never had *that* problem. Can you document that you had the stop in place GTC? I would call them if so...
DAN: @AxeD $STMP Yep. i can see that. Thanks.
ag1: @Robert1965 $Stmp This has happened repeatedly with Fidelity ATP for me.I started verifying each and every order in the trade order window where I place all my orders on their platform before moving on. BTW I have caught myself not hitting the place order button after hitting the preview button on occasion.
AxeD: @DAN $STMP Sorry I did not get to complete my thought ... I am wondering if we should wait for closing price below the stop loss ($249) or is it an intraday price?
DAN: @AxeD $STMP I always consider the intraday price...BUT...if you didn't close your position, I'd suggest keeping it open. The stock is now trading right around $249 and stable. If it closes below that level, then I'd shut it down. the stock has been declining for 3 straight days. volume has been light...but the price is the price. That's really all that matters, AxeD.
DAN: Growth Stock Update:

Removed:
$STMP -- stopped out at 249 for 9% loss, which is much larger than I am comfortable with. Sorry. If still in, use today's low as reference for exit now.

Added:
$AMD -- Basis: 90.25 Stop: 84.95. Ran up 50% in 2 ...
Herb: @DAN $STMP That island reversal 8/7 and 8/10 was a little ominous-looking. . . . .
DAN: @Herb $STMP Yep
DAN: ...
$STMP -- stopped out at 249. If still in, use today's low as reference for exit now.

Added:
$AMD -- Basis: 90.25 Stop: 84.95. Ran up 50% in 2 weeks. Pulled back just 11%. Strong pin action.

Updates:
$AMZN -- 3140 stop.
$LEN -- healthy pul ...
Junior1: $STMP STO alert/stop @ hod
just4mo: @Junior1 $STMP Any lower than this and the 50day is your next level of support... you might be right to short
scottrades: $STMP is getting really tight.
Cjauger: @scottrades $STMP What is a level to watch to pull the trigger?
scottrades: @Cjauger $STMP You could start small with a stop below 261 and a move above 273.
debeers: $STMP-@scottrades. add me to the question list. Thanks, Scotty.
scottrades: @debeers $STMP Watch for a move through 273 with a stop around 261 to start.
Cjauger: @scottrades $STMP Thank you.
Junior1: $STMP flag bo to the downside, making the pennant a channel.
Bwhitty: @Junior1 $STMP and then there is that! Where did that come from.
Kharrison67: @Junior1 $STMP 2nd attempt for me, 2nd loser, I am done with $STMP Good luck to everyone in, I just thought my small position took enough hit.
Firemedic: $STMP stopped out of this POS .....
Junior1: @Kharrison67 $STMP @DAN has the stop at 249. Can't see the reason for that. Well below the multi week low?
Kharrison67: @Junior1 $STMP That is were I set it, but I couldn't just sit back and watch the money go out the window.
mercury6s: @Firemedic $STMP that was a killer, I had a long dated call, but sill grinding lower...uncle!
Junior1: @Kharrison67 $STMP imho, if the stop is set at 9%, the position size needs to be tiny. So why bother
Kharrison67: @Gary is there anyway to block a ticker? I don't want to see $STMP $PING every again...LOL
Firemedic: @Kharrison67 $STMP $PING lol
Herb: $STMP went long this thing against my better judgment. That island reversal on 8/7 and 8/10 was a giant warning sign. . . . .
royca17: @Herb $STMP Hit my stop. I'm out.
Bwhitty: @royca17 $STMP yea we got in too early. I am a fan of starters on a squeeze but not too big. Technically Bands could tighten up and it end up slingshoting out the top.
just4mo: @BellaVino $DKNG #STOPS I don't use ATR. I look for trends in the stock that show where prior support at been. For some stocks it is 8,20or 50dma and then I set my stop accordingly. sometimes moving averages are not areas of support. See the attached $STMP chart. I would look for support to be at or just below that support line and set my stop accordingly.
Brett: $STMP no position yet, but for anyone looking for an entry, watch a break of the trend line (also notice the 8/20...)
Junior1: $STMP nice multi-week pennant, pinching on the daily. BB's still wide though, at 18%. Alerts set on the trend lines.
Bwhitty: @Junior1 $STMP Large starter because the bottom line is pretty clear. I am fine if the bands want to get tighter. Then we won't even have to wonder when it breaks out.
Kharrison67: $STMP I am glad I learned to start with a starter position. I got me good a few months ago with a bigger position, I gave up too early.
Kharrison67: Tomorrow is my day of patience, $STMP needs to bust up through this triangle
CraigReynolds: @Kharrison67 $STMP Difficult stock to hold, major swings
Bwhitty: @Kharrison67 $STMP Agreed. If not we can fly to where @dan is at and he is going to catch a beating 😜
mercury6s: @Kharrison67 $STMP yep, its hurting my account
CraigReynolds: @mercury6s $STMP I have bad luck, a few of the GSL stocks have had not so good results. Can't trade all so I'm learning to stay away from the big swingers. But a own a few shares of this following Dan. I need to become myself at some point.
CraigReynolds: @Bwhitty $STMP In the past it was a joke, when Dan went on vacation watch below. Did you note he sold all before he left.. Kidding but wonder about his magic.
Kharrison67: @CraigReynolds $STMP I am in one GSL stock, guess which one....I think it will work out, if not I will pick up my legos and go home and try another one.
Bwhitty: @CraigReynolds $STMP Hang in there. I still give him a hard time about $PLMR. I was new and and put like a quarter of my trading account in there. Took a hit but in was "my own damn vault" I definitely take different sized positions on different GSL stocks now that I have my own style.
CraigReynolds: @Bwhitty $STMP $PLMR O I will. Just hate to loose even one. Not blaming Dan, just me.
Firemedic: @Kharrison67 $STMP Im on board , not holding to $249 recommended stop
joelsg1: @Bwhitty $STMP $PLMR And look at $PLMR now! I took small position on GSL recommendation, it immediately crapped next day, and I considered myself fortunate to get back to even. Was worried about really small float. But, obviously, should have reentered.
Bwhitty: $STMP double my position because if it doesn't hold near LOD I will be out for now.
Firemedic: @Bwhitty $STMP agree, not going to hold it down to $249
Bwhitty: @Firemedic $STMP I might buy it back down there 😉
Bwhitty: $STMP there's a little bounce. OK clean yourself off $STMP, I have plans for you.
Kharrison67: $STMP maybe found support at the 20 day
bla00109: $STMP I started a partial position at $267. Stop at 252 is potential 5.6% loss as my defined risk. Do you think I should tighten the stop?
Visit the Trading Forum to join in the discussion.
| | |
| --- | --- |
| Stock Price | $USD 328.70 |
| Change | -0.05% |
| Volume | 445,305 |
Stamps.com provides Internet-based mailing and shipping services. Its PC Postage products and services include PC Postage Services, PC Postage Integrations, Mailing & Shipping Supplies Store, and Branded Insurance.
Request Video of STMP
Already a member?
Sign in here.
Earnings
November 4th, 2021 - 2021 Q3 Earnings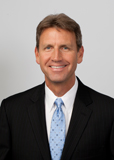 Dan Fitzpatrick
Stock Market Mentor gives you EVERYTHING you need to succeed in the market; all in one place. How easy is that? Dan Fitzpatrick and his elite community of traders share trading ideas, strategies and much more. Dan Fitzpatrick--a world class Technical Analyst, trading coach and regular CNBC contributor--gives you access to all of this with a 30 day trial membership for just $7.77. Get started TODAY and start trading better TOMORROW with the following premium content:
Nightly video Strategy Sessions with a game plan for tomorrow
Got a stock you want Dan to look at? Just ask.
Patent pending video alerts instantly delivered to you when one of Dan's trading signals is triggered. This is not your typical price alert. This is a short video explaining the action you need to take to make money. No more "Woulda, coulda, shoulda"
Access to over 83,200 stock analysis videos
Access an ever expanding library (83,200) of educational videos that will save you time and make you money
Join a team of friends and traders that have one thing in common; a burning desire to succeed.

Become a Member Today!
Gain immediate access to all our exclusive articles, features, how-to's, discussion group and much more...
Satisfaction Guaranteed!
Your Stock Market Mentor membership comes with a 30 day, no questions asked, 100% money back guarantee!