Stamps.com Inc. (NASDAQ:STMP)
Bands Volume 200 SMA 50 SMA 20 SMA Videos Alerts Articles Events

DrScience: $STMP guess these guys are still in the stamp business. Actually beat estimates by .28, though guidance for the full year isn't enough to cause additional buying. I sold a tracking position on the pop this morning, and waiting for stock to find the level buyers think is fair.
DrScience: $STMP after the disastrous earnings report in early May, the stock is finally starting to fill the gap. Long a small position from around $34. Stop below the 20 DMA.
rachel: ...
$FDX/$UPS – $AMZN is doing to them what the USPS did to $STMP
$NDX
$T2108 – just 42% above 40-day (2 month) MA.
$DJSH – China not doing well.
$FFTY – Growth not working now...or yet.
$EASI – going back to bonds.
$XLF &n ...
DrScience: $STMP got stomped on earnings, but stock is starting to fill the gap... er, chasm.
JeffyJ: $STMP petering out after an attempt to fill 5/9/19 gap
DrScience: $STMP bounce trade working ...
Wolf: @traderbren $STMP #Stamps I think it is way outside the biggest deviation in the BB. Wonder if it will bounce or dive more?
Wolf: @billfumick $GDOT Look at $STMP for blood and gore in the streets.
Henry: @Wolf $STMP This was a $280 stock a year ago. I hope nobody thinks it's getting back there anytime soon.
brice: Potential BITS trade tickers are: $AAOI, $CNDT, $COMM, $GDOT, $RDFN, $SAIL & $STMP
Bob E: @brice $AAOI $CNDT $COMM $GDOT $RDFN $SAIL $STMP Okay, I admit my ignorance, what does BITS stand for?
jknyborg: @brice $AAOI $CNDT $COMM $GDOT $RDFN $SAIL $STMP Thx
JeffyJ: @Bob E $AAOI $CNDT $COMM $GDOT $RDFN $SAIL $STMP Blood In The Streets
Bob E: @JeffyJ $AAOI $CNDT $COMM $GDOT $RDFN $SAIL $STMP Thank you very much!
efrain007: $STMP outside 4 standard deviation. Just hit new low by pennies and hammered green w increase in volume. Might try to play this if it shows more strength.
traderbren: #Stamps - $STMP - yikes, just looking at the chart. They should be into the business of renting Carrier Pigeon's as its a better biz model. ;-) Wish I had a short on this pig. NP.
phgruver: @RT $stmp You got a very good entry. Congratulations! As long as you keep raising your stop, and sitting on a profit, there's no reason to sell. Now, if you want to add, add smaller amounts, and keep a tight stop on those adds. DON'T EVER LET YOUR GAINS TURN INTO A LOSS.
RT: @phgruver $stmp Well noted. Thank you very much.
86944T: $STMP Both halves of position stopped out this morning. Will keep it on the watch list.
86944T: $STMP Back in. Heading higher
shoredriver: $STMP...over 90.....
Reif99: $STMP getting a bid with some volume
shoredriver: @Reif99 $STMP ...selling the3/1 100's for 1.5....15g if called away.....in a week.....
shoredriver: .....$STMP....still going....
86944T: @shoredriver $STMP Got in Friday at 85. Just moved stop up to 95. 10 points in one day is something I'm not giving up. Just hitting R2, we will see if it break through.
RT: $stmp anyone?
shoredriver: @RT $stmp ...Anyone what exactly.....
phgruver: @RT $stmp Their business model collapsed, and they are now looking for a new reason to exist. Good luck with that! Not where I want to put my money.
RT: @shoredriver $stmp Sorry for not being specific! Has anyone noticed the strong bounce on this stock today and have any strong opinions to share? Thank you!
RT: @phgruver $stmp Thank you
RT: @shoredriver $STMP May I ask your trade plan if you are still in?
RT: @RT @bridget @shoerider @phgruver $stmp I got in after noticing the strong bounce and continuation move upwards. Every dip was bought! kept moving my stop loss higher and it never got triggered. Started buying in from $88 till $93 and gradually moved ...
Reif99: @RT $stmp Where did you have your stop at 11 EST? That's when I got stopped out.I considered putting it below the VWAP, but I was in from 88 to 96, didn't want to give back all the way to 92. Got out at 94. Probably should have kept a partial.
RT: @Reif99 $stmp not sure when I placed my Stop, but my first Stop was at $91after it had already been above $93... I'm still in and in need of guidance for managing the trade.
Hans_Schultz1: @Reif99 $STMP Sounds like failed negotiations, but felt they couldn't accept the hard-line deal from USPS.
riskmanager: @Reif99 $STMP Question is, will there be a 59 minute trade on this at the opening Friday. Dan didn't mention this in the strategy session.
lostsheep: @Hans_Schultz1 $STMP Ouch! That's gonna leave a mark.
bigbartabs: @issues $STMP ... going out of business? Nah, probably just moving into buggy whips.
PJMR11: @bigbartabs $STMP is there a trade here at the open?
ander509: $STMP good reminder of not holding over earnings
shoredriver: @ander509 $STMP ...It's ALL about the specific stock and position size.....
DrScience: @shoredriver $STMP AND timeframe...
shoredriver: @DrScience $STMP ...yep....
efrain007: @PJMR11 $STMP 59 minute trade might work, I'll be watching for that or a day trade.
bRobert: @ander509 $STMP Not necessarily. Depends
kt4000: sold my $ABT great gain, waiting for a few earnings reports next week - added more $LABU yesterday and just realized it had an 8% swing - but looking for new Growth conquests anyone looking at $STMP right now and trying to determine entry points?
Hans_Schultz1: @kt4000 $STMP I think need to stand aside today. So many things working while $STMP has been pinned under the VWAP all day. Tomorrow, who can say.
kt4000: @Hans_Schultz1 $STMP Thanks - I went back and researched - not anything to touch right now - if the CEO says we expect a to reduce the multiple etc, it is not the time to buy
rachel: ...
13. $STMP – trading lesson. Look at the news. You going to buy STMP when the news is that this electronic postage service is changing their model b/c AMZN is disrupting the shipping business? Lots of pain here....this is not something I&r ...
DrScience: $STMP getting licked. Down 33% on earnings release.
issues: @DrScience $STMP You have to wonder if they lost their ability to sell stamps or something seriously wrong with the company to drop that much. I don't know if I'd risk a bounce on one that drops that much in just minutes. How about you?
Sher: @DrScience $STMP - Whoa... now down 40% - Downward guidance pretty horrific...
issues: @Sher $STMP Going out of business? Will it ever recover?
gwenzee: @issues $STMP Now that's a falling knife!!! NP
bRobert: @DrScience $STMP ;)
Hans_Schultz1: $STMP "By Jeremy C. Owens , MarketWatch , Max A. Cherney Exclusive revenue-sharing deal with USPS is no longer viable because company needs to work with other carriers, CEO says Stamps.com Inc.'s stock took a nose dive in late trading Thursday, falling nearly 50% after the company said an exclusive deal with the U.S. Postal Service will not be renewed." My take on the article - They say they can still provide the same services to their customers and will expand to other carriers. But the rev-share deal is over and that will hurt the outlook for some unknown amount of time. This could be OK longer term, but you know how traders like uncertainty mixed with a dose of near term "certainly less" rev. NP
Reif99: @Hans_Schultz1 $STMP Holy *!@! 100 point drop. Well, I'd have to believe that the CEO et.al. knew the revs they'd be losing short term, and did the analysis. Might be hard to convince investors, and I don't know if the CEO is competent, but I have to believe at least they think they're in better shape.
traderbren: $STMP - pushed above the 50d, but volume on the light side. NP
Slomo: $stmp is on fire
issues: @Slomo $stmp Great! Tomorrow we will know if it a real break out or just another fake out.
DAN: $STMP -- nice reversal in STMP. $190 buy point if you're trading the reversal.
petros06: @DAN $STMP in at $191, wasn't fast enough with my mouse
DAN: $STMP -- Just a reminder. STMP is no longer on the growth stock list. Watch the recent Strategy Session for more comments on it.
rachel: ...
$STMP – should not be in this. You are stopped out. Added in April. Took ½ off and set tight stop. Day traded it in August for $20. You are out! (We will have a live trading session around earnings to look for these ty ...
rachel: ...
$STMP – Support at $220. No reason to be buying/owning this here. If it falls below $220, sell this $FAST.
$GLOB – REMOVING this from the $GSL. It is back to where we put it on, and the chart is horrible.
VIDEO THREE: Squeeze candidat ...
rachel: ...
$STMP – took ½ off at $262 on the double top. Take the rest off if 200-day MA doesn't hold.
VIDEO THREE:

Aerospace:

$COL – breaking out…but better entry was around $138 or so. Seems a bit extended now to ...
rachel: ...
$STMP – hold this.
$ETSY – close to breaking out above $50. You could start a position here, with a stop below the 50-day MA. Alert $50
$PRAH – resting at top of channel. Alert $108
$ALRM – Consolidating gains. Support a ...
Jasper95: $stmp. Any news. Moving up
traderbren: @Jasper95 $stmp - nope, just getting a bid now that its cleared the 20d.
Wykeman: $STMP been filling the gap..260
GuitarGuy: @wijimmy $LCI $SPX $FFTY $DJI $MDY $IWM $XLF $JPM $MS $GS $DJT $COMPQX $ATHM $BLD $OLLI $AAPL $ABT $DXC $NVDA $DBX $TTD $MNST $MTCH $EL $LGIH $CWH $BLUE $STMP $HAL $GDOT $CBU $PBYI That's simply too good to let it pass by. "Rachel's on the payroll" lends itself to a Country song in my mind. I'll have to come up with some catchy lyrics and I'll letcha know when it's done.
Robert1965: $ROKU, $STMP, $YELP these are now falling off there highs of Friday, does this look like a short
bRobert: @Robert1965 $ROKU $STMP $YELP . Not for me .
Robert1965: @bRobert $ROKU $STMP $YELP Thanks
gwenzee: @Robert1965 $ROKU $STMP $YELP I really think a lot of this is short term profit taking. Why would you think of shorting these?
Robert1965: $STMP anyone buying this today
bRobert: @Robert1965 $STMP Only at the post office. Mailing some letters. Day 2 of huge move. Higher risk buy. I would want to see a pullback/bounce.
rachel: ...
$STMP – was a very good 59-minute trade off the gap/reverse 200-day MA. Taking ½ off (per 7/27 note) gives a very committed bull an opportunity to buy back on selloff. Do NOT buy this now. It has a lot of overhead supply.
$CPRT &ndas ...
TopCat1000: @Dan, Hey Dan great class this morning, I bought $STMP at the open at $232.24 and sold it at $241.55.
bogiedog1: @Dan & @Gary, thanks for the webinar this morning, it is helpful to hear your comments in real time. Did well on $ROKU and $STMP.
Shopaholic526: $ROKU $STMP $YELP Thanks, Dan. Out with a profit. Would have never made the seminar if my smoke alarm didn't go off at 4:30. In Walnut Creek.
DAN: @Shopaholic526 $ROKU $STMP $YELP Nice job, Shopaholic526. Now you can buy an alarm clock to replace your smoke alarm. 8-)
DAN: @bogiedog1 $ROKU $STMP Awesome, bogiedog1. Thanks for attending, and congrats on your trading results. 8-) Dan
DAN: @TopCat1000 $STMP Nice to be on top, eh, TopCat1000. Great job!! Dan
champ: @Shopaholic526 $ROKU $STMP $YELP ---- Is it getting worst up there...?...I'm in Monterey.
rachel: ...
$STMP – obvious bounce off 200-day MA. Good profits for many members today.
$DWDP – Alert $69.50
$KEM – nope. This is under distribution. Is this the best place for your money, or do you just want to be right?
$TSLA – inte ...
Pcdentist: @Dan Morning Session was fabulous, got in and made cash on $STMP and learned a ton,,,thks
rachel: ...
6. $STMP – holding at $260. Will take a while to rebuild.
7. $QLYS – broke the 50-day MA…but this is what QLYS does. Not as important as the stock holding at current support. Risk is about 4%.
8. $CPRT – holding up well. ...
Gary: ...
13. $STMP – if this is down below $260 on Monday, you should not be in this. It's not going higher.
14. $TSLA – Shorts don't know what to do.
15. $FB – Needs a lot of time. But the lazy managers will stick with this ...
Wykeman: $STMP looks like it wants new highs..
Gary: ...
5. $STMP – GSL Holding. Up big on earnings. Ceiling at $280.
6. $NVEE – GSL Holding. Solid earnings and raised guidance. Stock up. Consider selling into this strength tomorrow.
7. $QLYS – GSL Holding. Flat channel and below 5 ...
bsafriet: $DATA $NVEE $ANET $STMP All report Thursday AMC except $DATA, which closes BMO. $ANET and $NVEE are on the GSL
bsafriet: $STMP correction, $STMP reports today AMC. Sorry. Best wishes.
Gary: ...
18. $STMP – consolidating. Not a good entry. You are either already in, or just watching…and will probably find something else.
19. $TRHC – still holding up…but momentum is flattening out a bit.
20. $TWTR – holding ...
Gary: ...
9. $STMP – recoiling off June high. This is NOT a buying opp – it's a BEP.
10. $TRHC – You are up 70% from Feb entry. Should be taking some profits...and perhaps closing out the entire position.
11. $PSMT – this is th ...
bsafriet: @champ $HES $APA $EOG $BP $OKE $HFC $AMZN $FANG $PXD $CXO $ERX $ANZN $DJI #best-trading-position-has #experienced-traders-only #News #Prime-Day #might #no-way Looks like we had a good day. I'm just sorry that I didn't jump back in with $GUSH $ERX. My only loser today was $TWTR, but re-entered after the turn. Didn't have any oil service companies at the open today, but did pick-up some $WFT for a swing trade. Re-entered $APA and $HES, Added to $EOG, new positions in $FANG and $MRO. STO calls on my long shares of $MSFT and $MU, picked up some $INTC as it moved up into the gap, and re-entered $PRLB after it filled the gap. Held over my long calls in $IWM and $STMP. Busy but profitable day — hope yours was as well.
rachel: ...
7. $STMP – up 30% since addition. Would put a stop below $255.
8. $OLLI – Still not done. Stop below $70
9. $GRUB – buyable here…though the $120-100 drop is pretty recent.
10. $ALGN – needs a lot of rest here.
11. $AN ...
michael2010: $STMP $STMP - I would be interested in comments about this stock. I had a nice profit until my stop was hit on 6.21. Now I am back in with a partial position as the result of today's activity.
issues: @michael2010 $STMP I really like this chart but I have no position because it's so expensive it would tie up too much capital. I think you can sleep easily knowing you have at least a few more delicious points to run up...
rachel: ...
12. $STMP – Holding at 50-day MA.
13. $PLNT – not just yet...but watch it.
VIDEO THREE – look at a few POTENTIAL short term trading opps for Monday.
1. $ALRM – Good setup last week. Here are some potentials.
2. $GBX – ...
Visit the Trading Forum to join in the discussion.
| | |
| --- | --- |
| Stock Price | $USD 89.20 |
| Change | 2.87% |
| Volume | 280,552 |
Stamps.com provides Internet-based mailing and shipping services. Its PC Postage products and services include PC Postage Services, PC Postage Integrations, Mailing & Shipping Supplies Store, and Branded Insurance.
Request Video of STMP
Already a member?
Sign in here.
Earnings
February 20th, 2020 - 2019 Q4 Earnings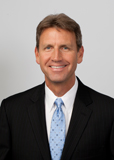 Dan Fitzpatrick
Stock Market Mentor gives you EVERYTHING you need to succeed in the market; all in one place. How easy is that? Dan Fitzpatrick and his elite community of traders share trading ideas, strategies and much more. Dan Fitzpatrick--a world class Technical Analyst, trading coach and regular CNBC contributor--gives you access to all of this with a 14 day FREE membership. Get started TODAY and start trading better TOMORROW with the following premium content:
Nightly video Strategy Sessions with a game plan for tomorrow
Got a stock you want Dan to look at? Just ask.
Patent pending video alerts instantly delivered to you when one of Dan's trading signals is triggered. This is not your typical price alert. This is a short video explaining the action you need to take to make money. No more "Woulda, coulda, shoulda"
Access to over 66,000 stock analysis videos
Access an ever expanding library (66,000) of educational videos that will save you time and make you money
Join a team of friends and traders that have one thing in common; a burning desire to succeed.

Become a Member Today!
Gain immediate access to all our exclusive articles, features, how-to's, discussion group and much more...
Satisfaction Guaranteed!
Your Stock Market Mentor membership comes with a 14 day, no questions asked, 100% money back guarantee!