Skyworks Solutions Inc. (NASDAQ:SWKS)
Bands Volume 200 SMA 50 SMA 20 SMA Videos Alerts Articles Events

DrScience: ...
To be honest, I'm about two years behind in this technology, and when $SQNS popped up on my radar last year, I was more interested in Skyworks Solutions ($SWKS) prospects at the RF front-end (RFFE/antenna) of Apple iPhones than $SQNS's gaining ...
spmeyers: @DrScience $SQNS $SWKS $QCOM $VZ #5G good one, thanks
cgendro1: @DrScience $SQNS $SWKS $QCOM $VZ #5G Very informative! Thank you!
Eberling5: @DrScience $SQNS $SWKS $QCOM $VZ #5G I've traded in and around this stock for years, it's very illiquid, and very volatile. It's up significantly from it's November low of $1.68 (after a 4 for 1 reverse split). Hopefully, George Karam (the CEO) is correct on his call for the worst being behind the company.
woodman: $FORM moving back up after pullback to 50 day. Similar look with $CRUS and $SWKS.
DrScience: $SWKS was initiated at Wells Fargo with an Overweight and 142 PT. That implies about 22% upside from Monday's closing price.
The stock has regained the 50 DMA after giving long-time investors another .44 dividend, too.

If you've been carrying arou ...
CraigReynolds: @DrScience $SWKS $INFFY $POWI $NVDA $MRVL $LSCC $AMD $SMH $CRUS $QRVO $ADI $INTC $QCOM $SOXX $ON $XLNX $NXPI $TSM $MXIM Nice post with reason & helps. Thanks
woodman: $CRUS $FORM $SWKS - setting up.
Ajax4Hire: ...
$SWKS - Skyworks is a direct competitor and is
usually Reference-Designed into Broadcom($AVGO, another stupid re-name due to merger).
When a big IC maker($AMD,$AVGO,$INTC,$NVDA) creates a new "big" IC,
several Reference-Designs are also c ...
scottrades: FYI: $INTC $SWKS $TEAM $ISRG $DFS $ETFC $WAL Reporting Earnings After the Close today.
debeers: $SWKS-
Reporting the day before $AAPL
Skyworks should continue to see higher dollar content per phone as customers in developed
and emerging markets shift away from basic handsets toward more complex 4G smartphones and, someday, 5G networks.
4G and ...
debeers: $SWKS-The fundie reason is simple: this is a semi who has a 25.82% profit margin and a p/e of 24.36. I shakes its moneymaker every quarter.Let me enumerate:
1.Skyworks should continue to see higher dollar content per phone as customers in developed a ...
DrScience: @debeers $SWKS You're preaching to the choir -- I'm singing bass. Been in the stock at some level of participation since it was in the 10's, jostling for a slot in iPhone. Once that was secured, the stock has seen nothing but good things come to pass, and while not yieldhog-ish by any standard, the divvy has increased 400% since May 2014.
debeers: @DrScience $SWKS -we think about stocks in the same way: we want good moneymakers and we go with the flow.
baronp0329: @debeers $CRUS $AAPL Thanks DeBeers, very informative post. I've traded $SWKS as my $AAPL component. NP on CRUS but will definitely be looking for entries.
deanpec: @scottrades $swks Have about a 38% gain on my last half position of this. Where do you suggest placing a stop at this point ?
scottrades: @deanpec $swks Depends on how married you are to the position. There's no reason to sell at this point. Perhaps just let it work and put a stop just below the 50 Day. Or put a 10% trailing stop on the last bit.
deanpec: @scottrades $swks Thanks for the advice
Robert1965: $SWKS up another 4%
Wolf: $SWKS Up 3% PM on upgrades.
BocaRick: @Wolf $SWKS $QRVO also 5G upgrade by $BAC
Robert1965: $SWKS anyone looking for bounce on this
BocaRick: $SWKS big jump over earnings hit. Will wait till 100
baronp0329: Some earning for the week of Nov 11-15 $NVDA $WMT $CRON $CGC $CSCO $ACB $OSTK $DHI $NEPT $TLRY $JD $FOLD $GOOS $TSN $AAP $SWKS $JCP $AMAT $LK $CBS $SE $NBEV $DXC $HUYA $TME $YY $CGEN $CTEK $QRTEA $HIIQ $DF $WIX $TWOU $BEP $KEM $NOG $NTAP $SAGE $WB $VIAB $ROK $RETA $GO $TDW $ERJ
sniper: $qrvo,$swks jumping,in $soxl, $sox held 8sma yesterdays signal
Sluggo: @adamdanl Well, looking at $SWKS, it is at a buyable shot. Not too extended, and limited risk.
issues: Just now listening to Jimmy Craaaaammmmeeerrr! He said the trade deal with China would benefit some chip makers like $SWKS but not others like $QRVO $XLNX $MU or $WDC. He said he likes $NVDA here. We hold half a position in the semi etf $SMH.
champ: @issues $SWKS $QRVO $XLNX $MU $WDC $NVDA $SMH --- Great, nice post, this info is good to know, #Thanks, I will used this info. LOL
RedLeaf1: @issues $SWKS $QRVO $XLNX $MU $WDC $NVDA $SMH Thanks for the post.
DAN: @CraigReynolds $BIDU $BABA Yep. Also watch $TXN and $SWKS. Anything Huawei-related will pop this morning. The question is "How high?...and will it be sold into?"
Sher: $SWKS - Really grateful I took profits, yesterday, on several May calls - Hemorrhaging post AH earnings - Currently down 6+%.
Amykris: @Sher $SWKS nice job. Skyworks has left me some pain before. Glad you got out
Sher: $SWKS – Back in this one with May $87.50 calls, which got really cheap with earnings sell-off, this morning – Nice bounce off $84.04 low… Earlier posts: $PDD - Top China performer, today - Double bottom reversal underway - Long July $25 calls - Stock currently trading @ $23.85. $SWKS - Really grateful I took profits, yesterday, on several May calls - Hemorrhaging post AH earnings - Currently down 7+%.
traderbren: $SWKS - offering an opportunity to get back in after this mornings pull back.
Sher: ...
$SWKS – Back in this one with May $87.50 calls, which got really cheap with earnings sell-off, this morning – Nice bounce off $84.04 low…

$PDD - Top China performer, today - Double bottom reversal underway - Long July $25 calls ...
grcjr: $SWKS - Earnings after the close. I plan to hold a small amount over. Stock is searching for a direction.
grcjr: $AAPL and $AMD beat. Others moving up as a result: $AVGO, $SWKS. $AVGO currently just pennies off the all time high.
grcjr: $SWKS another gainer. Up with $QCOM/$AAPL news.
efrain007: $SWKS trying to move out of squeeze and over 200d, again
efrain007: $SWKS breakout from bb squeeze looks legit, though volume could be better.
efrain007: $SWKS trying to move out of tight squeeze and over 200d
DrScience: ...
$SWKS
$T
$TSM
$TXN
$VIAV
$VOD
$VZ
$XLNX
$XPER

Some ETF's with exposure to 5G
$SMH
$FTXL
$IYZ
$XKII
$XLK
$XLC
$XSD

DrScience: $SWKS goes ex-div on Monday with a $.38 (1.85% yield) dividend. Writing an MAR 82.50 Covered Call @ 80.50 offers a 2.36% (50% annualized) return for a 21 day hold. Throw in the dividend and yield bumps to 2.84% (62.75% annualized).
greenpatrol: @DrScience $AAPL $AMD $AMT $CEVA $CCI $CDNS $ERIC $GOOGL $HLIT $INTC $JNPR $KEYS $LITE $MSFT $MXIM $MXL $NATI $NOK $NVDA $OIIM $ORCL $QCOM $QRVO $SQNS $SWKS $T $TSM $TXN $VIAV $VOD $VZ $XLNX $XPER $SMH $FTXL $IYZ $XKII $XLK $XLC $XSD #Smartphone #5G #IOT Add $AKTS to that #5G list. They make the RF wafers that go in the new handsets. Many more required than for 4G.
Robert1965: $SWKS was looking to short at 83.00 didn't get the bounce back up when it was $82.73, 11:35am just continued to go down, no trade, was I approaching this trade correctly, way off base
Robert1965: $SOXS is anyone selling short the chips or thinking about $SWKS $MU $AMD $NVDA
spmeyers: @Robert1965 $SOXS $SWKS $MU $AMD $NVDA kinda risky unless you have short time frame
woodman: $SWKS - wobbly move out of flag. Reports 2/5 amc.
woodman: #Semiconductor stocks - lots of flags and movers-up: $QRVO $CY $SWKS $MRVL $STM $ASX $CREE $SIMO (big bullish engulfing today). Honorable mention: $AAOI (close to breaking through the 50 day).
bRobert: @woodman $QRVO $CY $SWKS $MRVL $STM $ASX $CREE $SIMO $AAOI #Semiconductor Rising tide trade. Buy almost anything with a pulse
woodman: @bRobert $QRVO $CY $SWKS $MRVL $STM $ASX $CREE $SIMO $AAOI #Semiconductor - chimps with darts can hit a good one.
bigbartabs: @woodman $QRVO $CY $SWKS $MRVL $STM $ASX $CREE $SIMO $AAOI #Semiconductor ... I have a full position in both $TECL and $SOXL. Big movers today.
bwcarnation1: $SWKS upgrade to buy b. riley fbr
woodman: $SWKS interesting.
woodman: $SWKS - looks different. 50 day has been/was resistance for long time.
woodman: #Semiconductor stocks (I haven't yet looked at the Semiconductor equipment and material stocks). Though not necessarily at buy spots rhrn, here are some Semiconductor stocks that caught my eye: $NVDA (long) $SWKS (long) $AAOI $CREE $QRVO $CY $NPXI $MRVL $STM $ON and $LASR (merits close watching).
issues: @bRobert $KEM Robert you are right about cheap with a pe of 8! JUST EIGHT! Wow. Bought a starter KEM. $SWKS is pe of 11 and $NVDA is PE 21! Hope I am not too late but I have my finger on the trigger of KEM! Cramer mentioned it last night as cheaper than $XLNX with a pe of 31. AAPL has a pe of 12! But the very cheapest is $MU with a pe of 3! Three! Yikes!
bRobert: @issues $KEM $SWKS $NVDA $XLNX I analyzed it last WEEKEND Cramer stole my idea ;) Cheap isn't always good. In this case it is a mispriced stock taken down with the market. IMHO Good stocks get dragged down in market sell offs. Make shopping lists and be patient. Eventually the market reprices the good merchandise
debeers: $LITE/$QRVO/$SWKS-All suppliers s/b down between 5-7% on Thursday.
traderbren: $SMH $KWEB, $AVGO, $SWKS - all showing signs of life following the "tweet" this morning. Interesting to observe at this point. NP
traderbren: $SWKS - back above the 50d, although this is now day 5 up the move. NP.
rachel: ...
$SWKS – still trending lower. Nothing here for me.
$SQ – Trying to justify buying at the 20 dma. Can't commit here. Thoughts? Nothing here. IT's too high to buy. OK if you are holding, but you can give up $10 bucks on a ...
rachel: ...
$SWKS – trending lower not higher. Look at MA matrix.
$BA – not an outperformer.
$HP – "OIH trending down, but this is trending up. Why? b/c of high dividend?" This is not trending up imho. Over past few weeks...but st ...
DrScience: $SMH in a volatility squeeze and getting pretty deep into a triangle pattern. Semiconductors seem to be in a holding pattern, and waiting for the 200 DMA to get danger-close before making a move. But Hey! Only 144 days to Christmas. $MU Stock having trouble with the 8 EMA for a ninth day. $NVDA squeezing at the 50 DMA. $AMD flag after best earnings season in many years. $INTC into the earnings gap and above the 200 DMA. $SWKS marking time to ex-div next week. $AVGO downtrend and money flowing out; a couple more bucks down to support. All in all, looking more and more like a soggy bag of chips for the time being.
bigbartabs: @DrScience $SMH $MU $NVDA $AMD $INTC $SWKS $AVGO ... semi-conductors have lately been lethargic at best. I went to a full position in $SOXL with the pullback this morning. We'll see what happens from here. Small cap at large is really weak today... not sure why.
tigerjohn8: @issues $PAYC $ULTI $MB $ZEN $IQ $BIDU $AVGO $SWKS $QRVO $FB $AMZN $NFLX $GOOGL $FNGU $FNGD $PAYC up a bunch this morning .
issues: IBD 50 news: Paycom Software $PAYC spiked past a buy point. Highly rated Ultimate Software $ULTI, $MB, $ZEN also moved late on earnings. So did recent Chinese livestreaming IPO iQiyi $IQ and its search engine parent Baidu $BIDU. Apple iPhone chipmakers have lagged in 2018, but Broadcom $AVGO, $SWKS and $QRVO rose late. So did FANG stocks Facebook $FB, $AMZN, $NFLX $GOOGL. BTW the etf for FANG stocks is $FNGU and the opposite (bear) for FANG is $FNGD, as Dan mentioned.
DrScience: $SWKS falling below Monday's support as volatility squeeze expansion moving to the downside. Short via AUG 110/115 BeCS.
DrScience: $SWKS added to AUG 110/110 BuCS on pullback this morning. This morning, analysts at Benchmark initiated with a Buy rating, $114 PT.
DrScience: $SWKS my old favorite is in a tight volatility squeeze (3.8%) just below the 200 DMA. A move above $102 could have legs to the 120 range, but needs a little help from its friends.
Rasta: @DrScience $SWKS $OLED also in good setup posted yesterday. 7.5% BB squeeze, 50% retracement, $100 price at 50dma. Break of $102 would have legs.
Gary: ...
$SWKS – Squeezing...but this is dead money for now.
$NVDA – "one month cup and handle since earnings?" I wouldn't say that. Needs more than a month. But stock is still holding up. "hold", but don't ...
bwcarnation1: $SWKS up on earnings good vol long this a.m.
bwcarnation1: $SWKS nice bullish engulf...good vol cont.
grcjr: $AAPL $TMUS $S others - if I were $AAPL or one of the other cell phone providers, I'd already be way down the path of the design of their first 5G cell phone. As the 5G standard is STILL not done it might be risky to go much further. I'd be looking a ...
JBed: @bwcarnation1 $AVGO $SWKS Got into long calls a few days ago. It's got a lotta room to move up.
DrScience: $SWKS Continues to separate itself from the pack! Some highlights: Delivers Revenue of $1.052 Billion , up 7% Sequentially and 15% Y-o-Y GAAP Operating Margin 36.5%; Non-GAAP Operating Margin 39.4% GAAP Diluted EPS $0.38 ; Non-GAAP Diluted EPS $2.00 Generates $361 Million in Cash Flow from Operations Guides Q2 FY18 Revenue up 6 to 8% Y-o-Y with Non-GAAP Diluted EPS up 10% Y-o-Y Announces New $1 Billion Stock Buyback Plan and Raises Cash Return Targets to Shareholders Now, if it can just get above the 200 DMA. :-)
peppercorn: @Aragorn thanks for these #InsideMonths to consider and track for FEB 2018 - $ADXS $AGCO $AGX $ALNY $ALRM $APT $ATAI $AVAV $BCOV $BLUE $BMRN $CALA $CGNX $CLX $CRTO $DBA $DBD $EFOI $EQT $EYES $GBTC $GLUU $GNC $HQY $IBP $INVE $JJC $KMG $KSU $LAKE $LL $MBI $MDC $MEI $MMC $NTES $OAS $ONCE $ONVO $PAY $PCG $PRTA $PTLA $QRVO $SAIC $SDRL $SFUN $SNAP $SPWR $SWKS $T $TELL $TGI $TRIL $TROV $TROX $USCR $WATT $XOMA $XONE
DrScience: ...
Huawei is the number two seller of phones worldwide, behind South Korea's Samsung, and ahead of Apple, though in China, Oppo is the top seller, just ahead of Apple. Apple may be bringing jobs back to America, but iPhone will still be made by Foxconn ...
DrScience: $ERIC -- one to watch after earnings report on 1/31. The company makes, among other things, cellular network equipment, and the outlook has been uninspiring. Some interesting reporting over the weekend by Axios points to a non-starter in the 5G space, but it could prompt some activity to move the transition forward at a better pace. https://www.axios.com/technology/ Long from 5.75ish $SWKS and $AVGO working together in 802.11 WIfiMAX arena.$AVGO wants to buy $QCOM, and $QRVO could be hurt by $QCOM push to create new RF partnerships in China. Lots of moving parts to watch, maintain, and replace as 5G becomes reality. $SWKS: holding MAY 110 Calls @ 2.50ish.
Ajax4Hire: $SMH = $TSM $INTC $QCOM $MU $NVDA $TXN $AMAT $ASML $AVGO $LRCX $ADI $NXPI $MCHP $SWKS $XLNX $INTC - Intel is hovering above the 50day-MA, seems to be curving back up; or do my eyes deceive me? $TXN - Texas Instruments is in a low volatility, moving sideways plateau; I have a personal affinity for TI, use their stuff whenever I can. $AVGO wants to buy $QCOM who is buying $NXPI. This three-way dance is definitely going to make $NXPI board members rich(er); $AVGO and $QCOM board members talking smack. $AAPL, a big consumer of Broadcom, Qualcomm and NXP silicon may be the big winner. This is my long way around narrowing down to $INTC and $TXN. Buying $INTC 2018-01Jan $44 calls for $0.92; will sell if falls below 50day-MA.
Iceman: $SWKS #ShortPuts #FallingKnife - Sold 1 SWKS May 18 2018 70 Put @ 1.20 with the stock at 100.95
bigbartabs: @Iceman $SWKS #ShortPuts #FallingKnife ... I was looking at that ticker this morning, considering a buy order at the 200dma. Glad I didn't.
JJT1: $HD so hard to stay in this After selling my Dec calls, then buying weeklies to stay involved, sold Friday 175 calls today, now I can figure out my losers $CREE, $WDC, $SWKS. Do I sell these to be done or see if today is one off due to ? end of month? overbought selloff?
DrScience: @JJT1 $HD You can also stay involved by selling Put Spreads. However, $CREE $WDC $SWKS aren't overbought, but are being sold along with the rest. The question is whether you think they'll rebound in the timeframe of your options once the selling is over. If the answer is "No", but you just need more time, then roll out... waaay out (greater volatility premium is already priced into those options).
JJT1: @DrScience $HD $CREE $WDC $SWKS Thanks for your reply. $CREE is still above rising 50 day SMA, $SWKS looks to tag 200 day and may be putting in hammer reversal candle today. $WDC on other hand not sure where support is unless maybe bottom of six month channel. I will sellout of $WDC calls today.
JJT1: $SWKS Another one I may have entered too soon and may now be at better buy point at hammer bounce off 50 day SMA. $AMBA reports 30th and may affect this...
JJT1: $AMBA $SWKS $AMBA I wanted to get $AMBA but looks to report on 30th, and I missed Hammer candle at 200 day SMA of few days ago, big green candle yesterday, with 50 day crossing 200 day approaching. Watching. $SWKS after shooting star doji, seems to have come back to indecisive support, BTO Dec 110 calls on Stochastic cross yesterday.
grcjr: @ROSEY $NVDA - Welcome back. I have not been following $SMH but have some $SOXL (somewhat similar to your $SMH as well as $AMAT, $NVDA, $MU, $SWKS, $INTC, $QCOM. I'm using $SOXL as my savings account ... safe place to put money that is not currently in a specific ticker. I've attached a chart ... $SOXL is the best over the past 6 months! $MU second, $NVDA third.
bwcarnation1: $SWKS oppty to buy this a.m.
DrScience: @bwcarnation1 $SWKS Only one upgrade this morning, from $KEY, a $5 PT bump to $125.
DrScience: $SWKS back where it started this morning. Another earnings-induced roller-coaster ride. I'm gonna go get on the Teacups for the rest of the day.
traderbren: @DrScience $SWKS - yep, back above the open. Sold yesterday, but back in today.
DrScience: $SWKS pushing out to new all-time high. Stay long.
DrScience: $SWKS Media release being sold. Bought some at 110.00 -- Delivers Record Revenue of $984.6 Million , Up 18% Y-o-Y -- GAAP Operating Margin 35.1%; Non-GAAP Operating Margin 38.5% -- GAAP Diluted EPS $1.51 , Up 15% Y-o-Y; Non-GAAP Diluted EPS $1.82 , Up 24% Y-o-Y -- Generates $425.4 Million in Cash Flow from Operations -- FY17 Revenue of $3.7 Billion ; $5.41 in GAAP Diluted EPS and $6.45 in Non-GAAP Diluted EPS; $1.5 Billion in Cash Flow from Operations -- Guides Q1FY18 Revenue Up 15% Y-o-Y and Non-GAAP Diluted EPS Up 19% Y-o-Y
DrScience: $SWKS trading higher along with $AAPL. If you took the NOV 97.50 Put trade, might want to put in an order to close for a nickel. That's the lowest offer you can make to buy back the option. An unsuspecting Big-mouth bass might take the bait.
DrScience: $SWKS This earnings season is one of the few times when $SWKS reports after $AAPL -- $AAPL after the bell today, and $SWKS 11/6 AMC -- so there's no read-through from the major supplier to the iPhone star. But, depending on your sentiment for Apple's earnings, you can also play Skyworks Solutions. IV Rank for $SWKS at 90, so sell premium outside $SWKS expected move of $9. Sell NOV 97.50 Puts @ .95, and/or NOV 120 Calls @ 1.00.
infocus: @DrScience $SWKS $AAPL Thanks for what looks like an interesting trade. Why are you suggesting the Nov 17 2017 options, rather than Nov 10 2017? Just the larger premium?
DrScience: @infocus $SWKS $AAPL I'd rather sacrifice a ROIC premium for time to adjust, if -- heaven forbid --price moves more than anticipated, plus the additional liquidity and narrower bid/ask spreads of monthly vs. weekly options.
infocus: @DrScience $SWKS $AAPL Thanks so much. Haven't put the trade on yet but will do so now.
Visit the Trading Forum to join in the discussion.
| | |
| --- | --- |
| Stock Price | $USD 117.02 |
| Change | 0.00% |
| Volume | 1,506,290 |
Skyworks Solutions, Inc. together with its consolidated subsidiaries is an innovator of high reliability analog and mixed signal semiconductors.
Request Video of SWKS
Already a member?
Sign in here.
Earnings
August 5th, 2020 - 2020 Q3 Earnings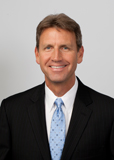 Dan Fitzpatrick
Stock Market Mentor gives you EVERYTHING you need to succeed in the market; all in one place. How easy is that? Dan Fitzpatrick and his elite community of traders share trading ideas, strategies and much more. Dan Fitzpatrick--a world class Technical Analyst, trading coach and regular CNBC contributor--gives you access to all of this with a 30 day trial membership for just $7.77. Get started TODAY and start trading better TOMORROW with the following premium content:
Nightly video Strategy Sessions with a game plan for tomorrow
Got a stock you want Dan to look at? Just ask.
Patent pending video alerts instantly delivered to you when one of Dan's trading signals is triggered. This is not your typical price alert. This is a short video explaining the action you need to take to make money. No more "Woulda, coulda, shoulda"
Access to over 70,700 stock analysis videos
Access an ever expanding library (70,700) of educational videos that will save you time and make you money
Join a team of friends and traders that have one thing in common; a burning desire to succeed.

Become a Member Today!
Gain immediate access to all our exclusive articles, features, how-to's, discussion group and much more...
Satisfaction Guaranteed!
Your Stock Market Mentor membership comes with a 30 day, no questions asked, 100% money back guarantee!