Synaptics Incorporated (NASDAQ:SYNA)
Bands Volume 200 SMA 50 SMA 20 SMA Videos Alerts Articles Events

traderbren: $SYNA - Dialog Semiconductor Says To Proceed With Due Diligence For Potential Acquisition Of Synaptics
traderbren: $SYNA -- seeing good interest on the intra-day - 15 min --
champ: $SYNA @ $38 ---- NewsFlow is Positive, on this company and its now working with $AMZN, on their Smart Home Products. This company is bouncing off the YTD low of $36.36, YTDH is $64.54....2016 hi is around $85 and the 2015 hi is $102....the bottom lin ...
Aragorn: $SYNA - patiently I waited all day long for it to reverse and set an alert and when it triggered I pounced and made about 1.50 a share in 10 minutes, that works for me. Keep an eye on it for tomorrow for a continued move up

Here are some inside days ...
Kid2old: @Aragorn $AAL $ADBE $ADRO $ALK $ALNY $AMZN $APA $ASPS $ATI $ATVI $BIB $BIDU $BMY $CA $CAKE $CANF $CBRL $CBS $CEMP $CENX $CMG $COG $COR $CORE $COST $CRM $CSX $CTL $CTRP $CTSH $CVLT $DATA $DIS $DPLO $DRI $DSX $EAT $EBAY $EQIX $EXPE $FBIO $FDX $FOLD $FRSH $FTI $GOOG $GOOGL $GWW $HERO $HLF $IBB $ILMN $INSY $IP $ITB $JBHT $JUNO $KMI $LAKE $LJPC $LL $LNKD $LOCO $LOW $LVLT $LVS $MLNX $MSFT $MXL $MYGN $NDAQ $NDLS $NOC $NTES $NVDA $ONVO $ORCL $PM $QLD $QQQ $R $RAX $RDUS $RENN $RH $RL $RMBS $RWLK $SAVE $SDRL $SGY $SINA $SLCA $SU $SVXY $SWHC $SWN $SYNA $TASR $TDW $TQQQ $TREX $TROV $TSCO $TSLA $UA $ULTI $UTX $UVXY $V $VA $VISN $VIXY $VRX $VXX $WHR $WY $XHB $XIV $XLK $XLY $XOMA $XONE
Bridget: $SYNA gao and run. Coming out of a squeeze. Check out the weekly chart, could be breaking the long term downtrend.
Bridget: $SYNA breaking down out of squeeze
Aragorn: Daily Hammers and up - from my list of stocks 88 hammers triggered to the upside some notable that once triggered gave more - $RH $ADRO - $lLGF $SYNA $MTSI $TSN $DDS $wdc $LVLT $JWN $LUV and the list keeps going
dkoran: $SYNA- I have a bull call spread working. Looks like something might be cooking on the China firm buyout rumors started a few weeks back.
1winkie: Long Watches: $SWKS, $MSFT, $STX, $FLEX, $XON, $MRK, $HON, $INO Short Watches: $AMZN, $GILD, $EA, $SYNA
dkoran: $SYNA- bought yesterday on news of partnership with China company. Turned down a $110 buyout offer earlier this year.
dkoran: $SYNA- bought the common and sold Feb 90 calls for 2.50 against a portion. takeover talk again with a China partner i think. They turned down a $110 offer earlier this year.
woodman: $SYNA - long
woodman: $SYNA - I mentioned this earlier, continues higher from its brief breath-catching following the move through the 200 day. We'll see if 87.34 stalls it or if it can pump through (assuming it gets there - $2.00 away).
issues: @woodman $SYNA I prefer $SSNC
EasyOut: @Aragorn IBD 50 inside days - $AMBA $CRTO $LCI $NOAH $PAYC $SYNA IBD50 stocks making new highs $AOS $CBM $ELLI $EPAM $GILD $HZNP $ILMN $MTSI $ORLY $OUTR $OZRK $PZZA $VDSI $WAL $ZBRA Aragorn, Thanks for the list. EasyOut
Bridget: $SYNA price alert triggered me to look at it. Broke through support. Looks like it could go a lot lower.
issues: @Bridget $SYNA Stopped out at 89.90!
bwcarnation1: $SYNA pull back to 50dma and bounced off it
Forexpro: Re: $SYNA Hi, Friends, I'm not in this, but noticed a blurb that it has been removed from the "Focus List" at $JPM. All the best.
issues: @bwcarnation1 $SYNA We want this one but that wasn't much of a bounce off the 70 d.
SierraJW: @Jadee #IBD50 w/$ FWIW Alpha sorted list $AMBA,$AKRX,$AOS,$ATHM,$AVGO,$BSFT,$CBM,$CNC,$CRTO,$CRUS,$CYBR,$ELLI, $FLTX,$GILD,$GTN,$ILMN,$MANH,$MEI,$MTSI,$NOAH,$NSR,$ORLY,$OZRK,$PAYC, $PNK,$REGN,$SC,$SWKS,$SYNA,$TASR,$TES,$THRM,$ULTA,$UTHR,$UVE,$VDSI, $VRX,$WAL,$YY,$ZBRA @ginny Premkt Gappers w/$ Gapping up $AERI 53.7%,$ ACUR 44.6%,$ FREE 27.7%,$ COTY 12.9%,$ AYA 6%,$ SLF 5.3%,$ AEHR 3.2%,$ CHK 3.2%,$ NOK 1.9%,$ PBY 1.8%,$ ZINC 1.6%,$ FDS 1.5%,$ NVS 1.3%,$ GPS 1.3%,$ GSK 1.1%,$ GG 0.8% Gapping down: AAVL -49.1%,$ CPST -15.1%,$ PFIE -10.8%,$ TAHO -9.4%,$ CAPL -6.8%,$ NBG -4.3%,$ KEYW -4%,$ HUM -3.2%,$ SAN -2.2%,$ NVO -2.2%,$ MT -2.1%,$ ING -2%,$ TS -1.9%,$ TOT -1.6%,$ DB -1.5%,$ LAKE -1.5%,$ ARMH -1.3%,$ SAP -1.2%,$ PHG -1.2%,$ RIO -1.1%,$ ASML -1%,$ BP -1%,$ RCL -0.9%,$ RDS.A -0.9%,$ RIG -0.9%,$ UN -0.9%,$ HSBC -0.7%,$ GOLD -0.7%
janner0814: ...
$AMBA $CYBR $CBM $ELLI $PAYC $SWKS $AVGO $MANH $VRX $OZRK $CNC $VDSI $GTN $UTHR $AKRX $ATHM $YY $EPAM $UVE $ZBRA $MTSI $TASR $FLTX $ILMN $CRTO $GILD $ULTA $SYNA $WAL $AOS $REGN $SC $PNK $BSFT $CRUS $NTES $NOAH $NSR $ORLY $MEI $THRM "

@jadee $JD (0 ...
janner0814: ...
16 RANKED ON IBD $SYNA
2. $SWKS
1. - $AMBA
5. - $PAYC
CRTO - PAST MEMBER
12. $EPAM
19. $MTSI

This is a statement of how followed this group of stocks are and why I post inside days often if not everyday.

PLEASE NOTE TIME FRAMES ON MONDAY.

Comes M ...
bwcarnation1: $SYNA above Dan's buy target
ginny: @Aragorn day $ATHM $CRTO $GILD $HZNP $MTSI $NTES $SWKS $SYNA $TASR Week $AAPL $CMCM $MANH $NTES $REGN $SCI $TASR Month $AAPL $ABC $ATHM $BIIB $IPGP $KMX $MANH $ORLY $PNK $TSM $VDSI
Aragorn: ...
16 RANKED ON IBD $SYNA
2. $SWKS
1. - $AMBA
5. - $PAYC
CRTO - PAST MEMBER
12. $EPAM
19. $MTSI

This is a statement of how followed this group of stocks are and why I post inside days often if not everyday.

PLEASE NOTE TIME FRAMES ON MONDAY.

Comes M ...
Aragorn: $SYNA to the highzzzzzzzzzzzzzzz
traderbren: $SYNA - no position, but looks like it has potential given the pull back. Any thoughts/observations from the gang? Anyone follow this stock?
Raos: Anyone watching $SYNA this morning. What happened there ?
DrChucky: #semis - seem very weak today. anyone see a reason for this? $SYNA beat and is up 10%. looking for a reason.
issues: Bought small positions in $VA $GBX $GS $CY $SNDK $CAR. Stops in $GS at $173.29 and JUNO $42.88. $SYNA looks tempting but didn't buy.
DrChucky: $SYNA - strong at the open. one of a few.
DrChucky: $SYNA - pushing higher. above 85 and trying for a breakout.
TaxFish: $SYNA : Could this break from a symmetrical triangle signal further price advancement? Nice VS except no real volume and stock seems a bit extended, but might be worth keeping an eye on. http://online.barrons.com/news/articles/SB50001424127887323949604580113870140899254?mod=mktw
RON: @TaxFish $SYNA Weekly chart rising, looks excellent with Buy points along the 20MA weekly or 100MA Daily. Good entry last Thursday on the break of the short term trend for 2.79% -

In last 21 days 4 Gaps which indicates HTF action which is 100% comp ...
TaxFish: @RON $SYNA: Is there a publication you could recommend on HTF and dark pool trading? I find it very interesting. Yes, I also use grey on the BOP for the same reason through experience I found neutral didn't seem to matter to price action. Thank you for the write up.
RON: ...
When we look at the price oscillation of $SYNA which is in a longer uptrend for the past 4 months. Is somewhat easy to identify a range bound consolidation selling on the upper band and buying on the lower, a bottoming of 56.54, A Platform then Buyi ...
issues: $SYNA Look at this vol squeezeeeeeeee. Incredible. We still are holding a starter position. Room to run to $90. What do you think Adam?
issues: $SYNA Hey is this a tight squeeze or what? Holding starter position with stop set to explode like a land mine at $77.41
issues: $SYNA Zacks has $SYNA as a #1 momentum stock for today. We recently were stopped out (2% lower). I am considering re-entering but the chart doesn't look that good.
issues: $SYNA Got stopped out. The chart is ok but declining. Took profits. Will buy back at 50 day. Just put in a limit order at $77 just under the gap up price. I would like to hear what Dan says about this chart. Thanks.
nb8702: $SYNA STC (Yesterday) SYNA Jun14 80 puts at 1.25. BTO at 1.25 Tiny commission lost. I jump the gun on this trade. Of course premiums shot up with volatility when I put on the trade and drain yesterday, plus pull back was not deep enough.
nb8702: $SYNA BTO jun14 80 Puts at 1.15 a bit earlier. SYNA had a high of 86.70 it is still up 18% and trading well above the 3rd deviation. This is a day trade or may hold over night and dump on any pull back in the AM.
issues: $SYNA nice pop on $SYNA! Not sure if we continue to hold or sell. We expect a slow dropping of the price but it was one we bought to FTH. They bought a Japanese company...
issues: $SYNA jumping in AH 15% over 10 points.
Neil375: $SYNA - Synaptics Gapping up and looking strong this morning.
Neil375: $SYNA - Synatics Sold half into todays strength. Had to take some profits with the stock up 12%. I'll but it back another time.
chuckd: $SYNA - bullish today.
issues: @chuckd Chuck thanks. We just bought a starter position in $SYNA. Thanks.
Iceman: ...
$SYNA May 17 2014 50 Puts
$TBT May 17 2014 66 Calls (Covered)
$TSO May 17 2014 40 Puts
$UBNT May 17 2014 30 Puts
$UVXY May 17 2014 120 Calls
$UVXY May 17 2014 125 Calls
$UVXY May 17 2014 130 Calls
$UVXY May 17 2014 131 Calls
$VXX May 17 2014 72 Call ...
Neil375: $SYNA - Synaptics - Getting a bounce off the low of yesterday. On the downside, it's looking like a megaphone. I am long the stock.
SierraJW: $SYNA - Up due to good earnings report - here is an upgrade report, FWIW: Needham upgrades SYNA to Strong Buy from Buy and raises their tgt to $100 from $70. SYNA posted a significant beat and raise qrt owing to substantial momentum in fingerprint and ongoing strength in its core touch biz. Over the next 12-24 months, firm forecasts the fingerprint biz could add $2.50- $3.00 of incremental EPS, combined with $3.50-$4 EPS from core touch. Over the past 2.5 years, SYNA has transformed itself: growing from $598MM in sales in FY11 to a projected $1.15BN in FY15. Firm notes it's rare where it finds a semi company growing 30-40% Y/Y with over $10 net cash per share trading at 13x fwd P/E (ex-cash).
Neil375: $SYNA - Just covered my short on this with a nice profit. It was trading with about a 3.5 deviation above the Bollinger band. Probably covered too soon, though. Long term I really like this company. Had a good report and forward guidance. They make the touch pads for smart phones and tablets and PC's. Just looking for a much lower entry for the long side. Would like to hear others thoughts on this company. Hope you're having a good day.
Neil375: $SYNA - Filled the gap to yesterdays closed and bounced. Went long with a starting position.
SierraJW: $WIN $SYNA Opened positions long. $WIN - 11% dividend, price making new highs; $SYNA Earnings after close 0.62 vs. 0.57(consensus est.) (Last Qtr, 0.82, expect already built into price, which tested last high resistance - we shall see if earnings will break up)
Neil375: $BIDU Reports after hours. A few others reporting after hours. $AMZN, $V, $SBUX, $SYNA and$WFT Just watching to see how they trad after hours. No position in any.
Neil375: $SYNA - Must of had a good earnings report. Up $7.00 from the close. That puts it at a new high. Short it in the AM, maybe?
vazv: Huge Earnings week highlights – Stay sharp! Many market movers! 4/21 – 4/25 - (confirmed unless noted) 4/21 Monday am - $HAL - pm - $NFLX, $RMBS, $HSTM 4/22 Tuesday am - $CMCSA, $SBNY(unconfirmed), $LMT - pm - $DFS, $GILD, $ILMN, $ISRG, $MANH, $PKG, $NBR, $SWKS, $VMW, $IRBT, $JNPR, $CBST, $YUM 4/23 Wednesday am - $BA, $BEAV, $BIIB, $MDCO, $TMO, $JAKK, $DAL,$SIX, $MDCO - pm - $AAPL, $ALGT, $FFIV, $FB, $QCOM, $CLB, $NXPI, $ALGN, $ORLY, $XLNX 4/24 am - $ALXN, $MMM, $CRR, $CELG, $HOT, $ODFL, $RTN, $HP, $LAD - pm - $AMZN, $BIDU, $V, $AFOP, $MAS, $SYNA, $CUDA, $GIMO, $HWAY, $WYN, $SBUX, During - $BBD, (unconfirmed) 4/25 am - $ALK Source - earningswhispers.com http://biz.yahoo.com/research/earncal/20140421.html I did my best but please reply with corrections if you find errors.
issues: $ZBRA Just bought a small position. It had big drop and is starting to rebuild (fill the gap down). It's in IBD group 26 with $SYNA & $HPQ. Any info appreciated.
Aragorn: IBD 50 Potential setups for MOnday - Inside Days - $SYNA YY $SHPG SALE $THRM JAZZ $WX INSIDE WEEKS - $SLXP MYGN
Aragorn: ...
INSIDE MONTHS - $GNTX ALGN $FLT CMG $LPLA SYNA $RXN SBNY $MTW

From @Dan's list this month not including this weekend because it is NOT out yet

INSIDE DAYS - $FTK BITA $NTES QCOR $TWTR P $ANGI SOHU $AMTD TSLA $EXPE KORS $LNG COG $MDSO MWW $X ...
Mortenzen: $SYNA - I'm up 20% on the stock and the chart looks like it is due for a pause (daily as well as weekly). Earning are tomorrow after the bell which makes one more reason to unload some of the stock. I think i'll sell 75% of my position and hold the rest. I'll add when The stock gets back to a good buy point. $MU - Wanted to add as it seems to have bounced yesterday... However it's down pre-market I guess on the insider selling news. Not many shares were sold but it may push the stock lower.
rah: ...
(or in the sector) $SYNA, $DDD, there are many others)
$LVS - $MPEL, maybe
$MDT - certainly a few more from this sector
$KORS - $GIII, $GIL, $VFC, $UA &HBI

the rest I will have to come back ...
Mortenzen: $SYNA - was up about 9% yesterday... thinking of lightening up a bit. Any input?
Mortenzen: $SYNA - $SYNA took almost a 4% cut today on what seems to be a little heavier than average volume... I've checked the news but nothing seems to be justifying such a move. The 50-day $MA is also starting to move lower... I don't know but I feel a bit skittish about that one at 48.65... If it goes any lower it would be lower than the last low and it's also hugging the lower bollinger band... Any insight? The way it looks I'm going to put a stop just below 48 then I'm out if it goes any lower.
Mortenzen: $MU - SYNA. I'm looking for some insight in $MU and SYNA. On the daily chart, $MU is looking like it's kind of topping. I'm up ~10%, should I lighten up and wait for the pullback? Regarding $SYNA, I'm not really sure what to do... It's a lower high and stock doesn't really seem to ramp up as it's done in the past. I've always had trouble on selling a stock. I usually keep a stop under support but when it gets hit I'm annoyed as I lose a lot of the potential profit...
scottto: From the Weekend Thread - A couple of these stocks looking good today after 2 Inside Days. "@Aragorn - InsideDays - Scan - Well, ran a scan for stocks that have had 2 inside days in a row. Here's the list: $DVN $JCP $NPSP $REGI $SYNA $VSI $WTW Oddly, even though @Dan didn't like it $JCP looks like a decent candidate. It remains above it's 8-day EMA. Could be good for a quick pop. A couple others have a promising appearance with low risk entries right here. Thanks for giving me another concept to trade around. Cheers."
scottto: @Aragorn - InsideDays - Scan - Well, ran a scan for stocks that have had 2 inside days in a row. Here's the list: $DVN $JCP $NPSP $REGI $SYNA $VSI $WTW Oddly, even though @Dan didn't like it $JCP looks like a decent candidate. It remains above it's 8-day EMA. Could be good for a quick pop. A couple others have a promising appearance with low risk entries right here. Thanks for giving me another concept to trade around. Cheers.
kfondue: $SYNA - holding at 50day ma and May highs after last weeks growth revision, still silly growth projection, gonna nibble, in at 44.96
Mortenzen: $MU - SYNA: bought a few shares of $MU @17.6. Keeping a stop below the 50MA... Let's make that $16. Also purchased some $SYNA @ $48.5 with a stop just below $44. Hoping to see some green on those two.
BuffaloBill: $SYNA Disapointing guidance by alot Up 100% in one year. Way extended from 50ma at support May 15. Set Alert at 46.00, watch Very High Volume http://seekingalpha.com/currents/post/1355692
Tim S: Notable earnings after Thursday's close $AAN, $AFOP, $AHT, $AMCC, $AMZN, $BAS, $BCOV, $BJRI, $BLDR, $BMRN, $CA, $CB, $CERN, $CINF, $CLF, $COG, $COLM, $CPWR, $CTCT, $DECK, $DV, $ECHO, $ELY, $EMN, $ESRX, $FET, $FII, $FLS, $FR, $FSL, $GRT, IM, $INAP, $INFA, $KBR, $KLAC, $LOGM, $LSCC, $MCRS, $MKTO, $MSFT, $MTW, $MXIM, $N, $NCR, $NR, $NTGR, $OUTR, $PFG, $POL, $QLGC, $RGC, $RMD, $SIMO, $SPN, $SYNA, $TCO, $THRX, $VR, $VRSN, $WDC, $WOOF, $WYNN, ZNGA
sinvanco: $AAPL derivative plays; Apple numbers Oct 18 after the close $TQNT 10/26 $SWKS 11/03 $SYNA 10/20 $QCOM 11/02 $AVGO 11/28 $BRCM 10/25 $ARMH ?? $OVTI 11/28 $GLW 10/26 Please note that almost no one talks about $GLW as a play in $AAPL products, I think we'll have a big surprise with $GLW and the Gorilla Glass used in iPad and iPhones! Have position on $GLW BRCM and OVTI
ronald73072: $SYNA - refused to go down today so I added 1/2 position at $24.02. Now holding a full position.
jververis: ...
New 52 week lows include: $ACW, $ADM, $ADVS, $AEIS, $AF, $AFAM, $AFL, $AGII, $AGO, $AIG, $AKAM, $AKS, $ALL, $ALNY, $ALR, $AMCC, $AMED, $AMKR, $AMSC, $ANAD, $ANR, $ANW, $AOL, $ARAY, $ARC, $ARI, $ARRY, $ART, $ASEI, $ASIA, $ATHX, ATPG, $AUO, $AUXL, $AV ...
Aragorn: $SYNA 0 Joanie I hope you caught some of that move - nice
joanie: $SYNA - Just barely @Aragorn. I got in just under 25 after it went to test the prior close a second time and put in a higher low. It's still putting in higher lows as the day goes on while consolidating at the same time. I'm going to watch it closely because if it starts to expand to the upside, I may add. I'm using yesterday's close as my line in the sand, not today's low. The fact that it basically shot up above that close, and has held it seems compelling to me. I still think it's a low risk entry right now for that reason.. and that's actually why I bought. The bullish engulfing on the chart looks good to me too. I may get stopped out by having it too tight, but if this really is reversing I think yesterday's close should hold.
seahawk: $SYNA - a good day for a stock with a 32% short of float number. Maybe the start of a nice short #squeeze!
Arie: $SYNA - Take note of earnings on 7/28 (AFAIK).
ronald73072: $SYNA - This could be the short covering I have been waiting for. Holding full position.
ronald73072: $SYNA - entering 6% vol #squeeze...watch this one has 30% short interest. holding full position.
ronald73072: $SYNA - added 1/4 yesterday and 1/2 this a.m. 30% short interest. Have patiently been waiting for short #squeeze, maybe on this run.
Amache: $SYNA Thanks Ronald 73072 for the reminder. I enjoyed the last ride up, and this looks similar. I just picked up a re-starter position.
ronald73072: $SYNA - Looks like it's forming a higher base. Full position, stop 1/2 $29.65. 30% short Interest...patiently wait for short #squeeze.
ronald73072: $SYNA - Short #squeeze may be starting
ronald73072: TOP 5 - $AAPL - $SYNA - $MSFT - $EGO - WFT
ronald73072: $SYNA - added 1/4 position today. Breaking out of 7% vol sqz. 33% short interest.
ronald73072: $SYNA - breaking above last high. 33% short interest.
ronald73072: $SYNA - breaking above last high. 33% short interest.
ronald73072: $SYNA - Taking off on no news good volume - holding full position.
fuzzball: $SYNA Here's a 5 min chart from 1:30 to 2:30. Sure looks like price manipulation to me unless there was some news out there I can't find. Doesn't Skechers pull this kind of stuff too? I didn't get stopped but it sure is frustrating seeing a swing like that. http://www.freestockcharts.com/?emailChartID=e86315bc-2835-451c-a3fb-931d449b02de
Arie: $SYNA - @fuzzball - Having traded $SYNA in the past: this one is constantly manipulated!
ronald73072: $SYNA - C.E.O. steps down - looks like a gap down. Watching closely for 59 min trade
777Steve: $SYNA Great heads up. Not too shabby. Thanks, 777Steve
joanie: ...
I think what then happened to me was that I actually "embraced" being a @brick. The market got stronger, I owned bits of the M13, and I let myself be ok with that, and looked for other stocks. I came across $SYNA for example , which I bought around ...
Russ: $NTRI, CKR, VTIV, $BRO, $LSCC, $CLP, $SYNA, $LIOX, $TXRH, $LGF, $PWER, $PII, $ATSG These charts are volatility squeezes and potential vol sqzs. They're not all there yet and may never materialize. What's more, volatility squeezes tend to fail in weak markets such as we have now. So, no recommendations. But you might want to monitor them for a possible trade and to see how they respond to the S&P bumping up against its #200sma again.
foreman47: $SYNA Beat earnings yesterday after the close, excellent short interest (per yahoo finance), could get some action today
circlem: $SYNA - So is support at $25 going to hold or is it the start of a volatility expansion to the downside? Why do I feel we are going to see more charts like this in the near future? Oh well. Feelings don't make dollars.
mStar: $STEC is up over 10% today. It get long way to go. $SYNA will go a long way too.
Visit the Trading Forum to join in the discussion.
| | |
| --- | --- |
| Stock Price | $USD 47.18 |
| Change | -0.69% |
| Volume | 336,161 |
Synaptics, Inc. is a developer and supplier of custom-designed human interface solutions that enable people to interact easily and intuitively with a variety of mobile computing, communications, entertainment, and other electronic devices.
Request Video of SYNA
Already a member?
Sign in here.
Earnings
November 6th, 2018 - 2019 Q1 Earnings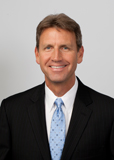 Dan Fitzpatrick
Stock Market Mentor gives you EVERYTHING you need to succeed in the market; all in one place. How easy is that? Dan Fitzpatrick and his elite community of traders share trading ideas, strategies and much more. Dan Fitzpatrick--a world class Technical Analyst, trading coach and regular CNBC contributor--gives you access to all of this with a 14 day FREE membership. Get started TODAY and start trading better TOMORROW with the following premium content:
Nightly video Strategy Sessions with a game plan for tomorrow
Got a stock you want Dan to look at? Just ask.
Patent pending video alerts instantly delivered to you when one of Dan's trading signals is triggered. This is not your typical price alert. This is a short video explaining the action you need to take to make money. No more "Woulda, coulda, shoulda"
Access to over 58,200 stock analysis videos
Access an ever expanding library (58,200) of educational videos that will save you time and make you money
Join a team of friends and traders that have one thing in common; a burning desire to succeed.

Become a Member Today!
Gain immediate access to all our exclusive articles, features, how-to's, discussion group and much more...
Satisfaction Guaranteed!
Your Stock Market Mentor membership comes with a 14 day, no questions asked, 100% money back guarantee!