Veru Inc. (NASDAQ:VERU)
There are currently no videos for this stock.
To request coverage of this stock, please click the green request video box on the right.
Bands Volume 200 SMA 50 SMA 20 SMA Videos Alerts Articles Events

ScottT: Holding $MARA Calls $PENN Calls $DKNG Calls. Naked weeklies. Strictly a trade as long as it works. I am only long from below two speculative plays. $JMIA $VERU. Wouldn't be surprised to see Bitcoin go to new highs.
champ: @ScottT $MARA $PENN $DKNG $JMIA $VERU....You have #Timing you must be a swinger,....had some great entries today, you must be a great dancer,....#Nice-moves.
ScottT: Sold 1/2 position in $VERU. Going long with the rest.
ScottT: $MARA Moving on the Tesla bitcoin news. $VERU did announce a positive result with an oral medication for acute respiratory distress syndrome. 82% positive results in the phase 2 trial with covid patients. Phase 3 trial coming soon. Will be talking to potential partners to produce it. $PLTR moving on IBM news. $JMIA Up over $2 in premarket. Looking for it to challenge the highs it set last week.
johncg: Dan how would you explain chart for $veru in the last couple of weeks especially the last few days?
Henry: @johncg $veru Somebody knew something about the Covid results released this am
jwstich: @Henry $veru @Jon Naj. recommended it last week on ??Tues or Wed as his final stock pick.
DAN: @johncg $veru I don't follow that stock, but the chart just shows a long period of consolidation -- a squeeze. Broke out on some kind of news I imagine. Pullback back for some reason...and jumped higher today...for some reason. New intraday high. It would be a very aggressive buy here...but the stock does look like it's going higher. That's about the best I can do.
ScottT: For momentum traders. I bought $VERU @ $13.65 on PB. PLACED A STOP @ $13.40. VERY TIGHT STOP BUT IT LOOKS LIKE THIS COULD MOVE HIGHER. Very strong volume
ScottT: I have been trading $VERU in scales as it moves. Taking profits qnd moving up the stops. I am holding it in my long account. Same steategy with $PLTR. Both have been very profitable
ScottT: Stop hit on $VERU. Profit is locked in. Willbe watching. Stock is trying to pivot. Could re-enter if buying volume increases. Remember earnings are due before the market opens Wed. If you are in this one.
ScottT: $VERU is on the move. Plenty of volume hitting it.
ScottT: Trading positions today $CHWY WORKING WELL $LYV MOVING UP. LIKE THE CHART $LAZR SHOWING SOME POTENTIAL. ROUNDING HOPEFUULY UP $NXPI HOLDING. LOOKS LIKE AN INSIDE DAY. MAY HAVE MORE TO GO. $VERU BOUGHT CALLS TODAY. I OWN IT MY LONG ACCT. HOPEFULLY GOOD NEWS COMING ON PHASE 3 TRIAL FOR METASTATIC BREAST CANCER DRUG. $SWKS JUST OPENED THE POSITION. CHIP SHORTAGE. HOPE THE CEO TOLD THE TRUTH. HE SAYS THEY HAVE MORE CAPACITY TO INCREASE PRODUCTION TO MEET DEMAND. $PLTR SOLD TRADING POSITION FOR A SMALL PROFIT ON THE OPEN THIS MORNING. STILL HOLDING IN LONG ACCT. $TLRY CALLS ARE IN THE MONEY. HOLDING. CONSOLIDATION LOOKS POSITIVE TODAY. LOOKING FOR $30. $JMIA SOLD 1/2 POSITION. STILL LONG SELLING CALLS AGAINST CORE. GREAT PREMIUMS.
Tcghlt1974:
ScottT: Back after a long weekend. Took some time off. A couple of new buys. $VERU>in @ 9.65 Bought in premarket yesterday. $MRNA @ 148 on PB. Holding $DKNG. Have a good day everyone.
scottrades: @johncg They had some news out about drug trial. $VERU
scottrades: Some #Earnings to be aware of next week: $JKS $ADBE $CHWY $GME $COST $LULU $COUP $AZO $AVGO $RH $SFIX $HRB $CPB $TOL $SMAR $THO $CIEN $ALOT $ORCL $MDB $HQY $DLHC $UNFI $VRA $CMD $LOVE $CASY $VERU $GIII $GWRE $LQDT $ROAD $BF.B $DBI $PHR $PLAB $KLXE $RYB $AVAV $FLR $GEF
Herb: @issues $ATRS $VERU $CRHM $DBD $REI $WPX $XEC $RIG $INSG $NBR nibbled a little $ATRS today at 4.17.
issues: Looked at $ATRS: IBD group 40 rated 83 (composite) B accumulation. Compared to $VERU (95 A+) and $CRHM (83A ) I prefer the latter two. Will buy 100 shares (starter position) both in the morning. I also like $DBD (mentioned last week in the Forum by Gwenny (IBD group 38 rated 84 A ; buying this one also. Looking at OIL: I like $REI and $WPX. Buying small starter positions in both. I like the ratings on IBD. Also Steve Grasso on Fast Money recommended $XEC $RIG and $WPX. Also buying $INSG (great looking BO = institutional support? Also buying $NBR and $RIG!
johncg: any thoughts on $veru
DrScience: @johncg $VERU I'm no expert in this company's area of expertise. So, I'll just note that the company has an active shelf-registration (S3) for 50M, which at the current price could almost double the number of shares outstanding. A quick look at 10Q sales of their primary product, FC2, shows a sharp drop YTD, and YOY. R&D expenses for the first 9 months of 2017 have ballooned to 2M from roughly 100K, so the company appears to need a cash infusion to maintain the -- ahem -- executive staff's salaries until they can come to market with a new product. Needless to say, risk in owning this company is high. Stock is NTB, so the shorts are leaning hard ahead of earnings tentatively set for 12/28 BMO. And, be aware... as is oft to occur, the company could offer shares on any price spike higher, which could happen tomorrow.
Visit the Trading Forum to join in the discussion.
| | |
| --- | --- |
| Stock Price | $13.77 |
| Change | 3.03% |
| Volume | 38,425,900 |
Veru Inc is a biopharmaceutical company focused on urology and oncology. It develops prescription products for benign prostatic hyperplasia hot flashes associated with cancer treatment, male infertility and novel chemotherapies for a variety of cancers.
Request Video of VERU
Already a member?
Sign in here.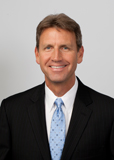 Dan Fitzpatrick
Stock Market Mentor gives you EVERYTHING you need to succeed in the market; all in one place. How easy is that? Dan Fitzpatrick and his elite community of traders share trading ideas, strategies and much more. Dan Fitzpatrick--a world class Technical Analyst, trading coach and regular CNBC contributor--gives you access to all of this with a 30 day trial membership for just $7.77. Get started TODAY and start trading better TOMORROW with the following premium content:
Nightly video Strategy Sessions with a game plan for tomorrow
Got a stock you want Dan to look at? Just ask.
Patent pending video alerts instantly delivered to you when one of Dan's trading signals is triggered. This is not your typical price alert. This is a short video explaining the action you need to take to make money. No more "Woulda, coulda, shoulda"
Access to over 86,900 stock analysis videos
Access an ever expanding library (86,900) of educational videos that will save you time and make you money
Join a team of friends and traders that have one thing in common; a burning desire to succeed.

Become a Member Today!
Gain immediate access to all our exclusive articles, features, how-to's, discussion group and much more...
Satisfaction Guaranteed!
Your Stock Market Mentor membership comes with a 30 day, no questions asked, 100% money back guarantee!