Carvana Co. Class A (NYSE:CVNA)
Bands Volume 200 SMA 50 SMA 20 SMA Videos Alerts Articles Events

rachel: ...
$CVNA – short interest and how to use?
$BABA – Top at $175.
$BZUN – very choppy for me, but revenue growth and EPS is very good. 107% growth rate on 3-5 year basis.
$X – this is in a base.
rachel: ...
$CVNA – Watch this as it forms the right side of base. Heavily shorted. Alert $68
rachel: ...
$CVNA – heavily shorted by smart guys. That's why it's probably going higher. 10.5 days short interest. Triple digit rev growth. No earnings.
Requested Videos
$CMC – holding at 200-day MA. Keep stop below $17.
$MRCY &ndas ...
rachel: ...
COTD: Live Trading Tomorrow. $CVNA – short on any rebound, with stop above $65. 93% owned by mutual funds. This is a problem. Once they buy, they can only sell.

Notes:
At some point, the China/US trade war will matter. Watch the m ...
Gary: ...
COTD: $GWPH bounce play. $CVNA – same pattern. This is a repeatable trade with defined risk, and modest reward. $LULU – look for gain tomorrow.
$SPX – rebound from yesterday. Closed in lower half of range.
$DJI – up 300 at ...
traderbren: $CVNA - breaking below the 20d. May head lower from here.
traderbren: $CVNA - started a short via Apr 55 puts. Looks to be topping out here, and if we see the market take a breather next week, this will likely follow.
traderbren: $CVNA - just noticed that it dumped today! NP. Also see interest in the Mar 40 calls....someone must think this is a trade off the bottom....it looks like it has further to fall.
spmeyers: $CVNA may be making a run into earnings (Nov 7 after); I like that it held the 200-day (more or less)
rachel: ...
$CVNA – rolling over.
$M – down 20% from the high.
$AMZN – Watch for a re-test of 50-day MA at $1917. Paying $15/hr. This will actually benefit them. (I don't care how much money Bezos makes each day. Good for him ...
alwayslearning: $CVNA over 56 looks good for bull flag break on the daily....if anyone has any additional thoughts on it would apprecaite it
spmeyers: @alwayslearning $CVNA wait for it
spmeyers: $CVNA breakout to all-time high; waiting to see if it holds up in afternoon
spmeyers: $CVNA another good breakout
woodman: $CVNA looping back up. Cup and handle.
woodman: $CVNA - I bought it back. I've traded this one a few times over the last few weeks.
Bridget: $CVNA #ipo making new highs
woodman: $CVNA this ipo has made its way back to its all-time high.
spmeyers: @woodman $CVNA yeah, never let me in
Bridget: IPOs at or near all time highs $JHG $FND $ABLX $PSDO $CVNA $ROKU $MAXR $AQUA $SFIX - in a very tight squeeze going into earnings on 12/19
woodman: $CVNA - extended, yet isn't acting like it's done.
woodman: $CVNA moving up out of flag.
woodman: $CVNA - I bought this on Friday as it moved above 11/29's intraday high, but sold it today when it started to reverse. I'm not in the mood to give back quick pops so I took it off. But it bounced around old resistance at the 19 & change level. If that's new support, it may go higher still. Just watching for now.
woodman: $CVNA - I bought this on Friday. It's trying to get up through resistance here but this is Day 2 now and it's already extended.
woodman: $CVNA reviving.
Bridget: #Notes: $SPY - up again on lower volume $QQQ - new all time high $IYT - transports were the only sector I saw that were down $OIH - getting a bounce in oil, $MPC new high $HACK - cyber security stocks doing well today $FTNT $PANW $FEYE $XLB - new all time high $KEM - continues, very extended now $AAOI - up again $CHKP - breakout, ER tomorrow $TTD - breakout, you can buy tomorrow near $54 $ADBE - continues to climb $NTRI - continues $HIMX - attempts to breakout $SYMC - continues $LOW - at a good buy point $CIEN - at a good buy point, coming off support $CSX - breaking down $IBM - at lows $GWW - breaking down IPOs $RACE $PLYA $AKCA $CVNA - in a squeeze $BL $TRVG $SOI $HCC
Bridget: $CVNA #ipo still working
bnnybklyn: @Bridget $CVNA #ipo I'll say
bnnybklyn: @Bridget $CVNA #ipo checked out that site - it was pretty impressive.
Bridget: $CVNA pushing higher again. I had sold at $20 but thinking about getting back in. Blue Skies.
spmeyers: @Bridget $CVNA it puzzles me how the IPO underwriters can be so far off in their initial price; and they are the smartest money on their company
Bridget: Notes: $XLV Health care, most are over extended $HUM - breakout and pullback $JUNO - coming out of base $TEVA - inverse H&S $LLY - working, but not too extended $THC - big move on volume today $AZN - breakout $SGMO - breakout $SINA $WB - gap down but found support $BZUN - still looks good $TAN - solar stocks up on border wall rumors, but this move looks over done, wait for pullback $WTW $MCD - both working, correlated perhaps? :) IPOs $CVNA - working $TRVG - coming out of flag $FND - zig zagging but working
Bridget: Sold $CVNA at $20. This needs a break.
Bridget: IPOs working: $MYO $VST $BIVV $FND $CVNA $PI $BL $LAUR $HOME $BHVN $ADOM $OKTA $JELD $TCMD
Bridget: Notes: Of course the news of the day was AMZN WFM. Stocks affected: $KR $SFM $COST $WMT $TGT $SYY $CVS $WBA. All seem to have found a bottom. I sold puts on $KR $TGT and $WMT seeing this move as overdone. Infrastructure / equipment trades are working: $DE $CAT $IR $PAYC - new 52 week high $PI - break higher $HIIQ - breakout $CTAS - breaking higher $CVNA - #ipo working $MO - working $MMM - working $JNJ - working $CI - working $MDSO - at a good buy point $AA - breaking down $ARLP - breaking down $BGS - breaking down Have a great weekend!
Bridget: $CVNA another day , another high #ipo
Bridget: Notes: XLK to XLF rotation continues XLV still working XHB continues breakout - also $HD $MHK $FND Oil stocks still consolidating Insurance stocks working: $AAL, CI, $AON $CB $TRV $AFL Stocks that are working: $COR $ATHM $TSLA $MO $HRC $PLSE $JNJ $LVS $PLNT $TWO $ABBV $CVNA #ipo Stocks breaking: $FIVE $MYL $SYMC $CC $TMUS $WPZ $ADNT, and all FAANG $PYPL and $SQ - both at a good buy point $SINA - at a good buy point $MDSO - ditto
Bridget: $CVNA working #ipo
Bridget: $CVNA #ipo hitting a new high after 2 big days after earnings.
vscottg: @Bridget $CVNA #ipo "chasing" at this point ??
Bridget: @vscottg $CVNA #ipo the buy point is at $14. Right now the stock is below this point. I would want to buy as close to this price as I can with confirmation that it will stay above $14. This pullback after hitting a new high today is not a great sign.
Visit the Trading Forum to join in the discussion.
| | |
| --- | --- |
| Stock Price | $USD 73.85 |
| Change | -4.23% |
| Volume | 2,441,440 |
Carvana Co is an eCommerce platform for buying used cars. It uses proprietary algorithms to optimize its nationally pooled inventory of over 7,300 vehicles, inspect and recondition our vehicles and operate its own logistics network.
Request Video of CVNA
Already a member?
Sign in here.
Earnings
November 6th, 2019 - 2019 Q3 Earnings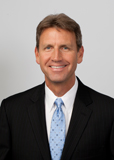 Dan Fitzpatrick
Stock Market Mentor gives you EVERYTHING you need to succeed in the market; all in one place. How easy is that? Dan Fitzpatrick and his elite community of traders share trading ideas, strategies and much more. Dan Fitzpatrick--a world class Technical Analyst, trading coach and regular CNBC contributor--gives you access to all of this with a 14 day FREE membership. Get started TODAY and start trading better TOMORROW with the following premium content:
Nightly video Strategy Sessions with a game plan for tomorrow
Got a stock you want Dan to look at? Just ask.
Patent pending video alerts instantly delivered to you when one of Dan's trading signals is triggered. This is not your typical price alert. This is a short video explaining the action you need to take to make money. No more "Woulda, coulda, shoulda"
Access to over 65,300 stock analysis videos
Access an ever expanding library (65,300) of educational videos that will save you time and make you money
Join a team of friends and traders that have one thing in common; a burning desire to succeed.

Become a Member Today!
Gain immediate access to all our exclusive articles, features, how-to's, discussion group and much more...
Satisfaction Guaranteed!
Your Stock Market Mentor membership comes with a 14 day, no questions asked, 100% money back guarantee!