New Age Beverages Corporation (NASDAQ:NBEV)
Bands Volume 200 SMA 50 SMA 20 SMA Videos Alerts Articles Events

scottrades: Little Squeeze on $NBEV. Stock needs a strong close because it is coming up against a lot of downward pressure on the daily chart. Resistance at 5.66
scottrades: $NBEV is trying to move here.
bsafriet: $NBEV. As I was setting up my trading platform this morning I noticed that $NBEV was up 12%, currently 9.26%. I've found no news but the Twitter world is buzzing but no one seems to have anything other than short covering etc. Anyone here following this one and has anyone seen anything driving the activity in the name yesterday and today? Depending on how it trades at the open, I may start a small spec position. @Scottrades - do you have anything on this one this morning?
MikeL: @bsafriet $NBEV I seen an headline about reaching a deal with Bob Marley family. But I did not read it.
efrain007: @bsafriet $NBEV I saw it perk up yesterday on volume and almost started a position. Figured it would pull back today and give me better opp. Darn.
scottrades: $NBEV has news out today. Catching a bid premarket. Watching for a break of the black line.
docschwaz: @scottrades $NBEV Will be interesting to see how the stock behaves in comparison to the April 8 move up then followed by move all the way back down. Seems it is building a higher base, albeit not the most technical one. Appreciate all your contributions!!
bsafriet: $NBEV falling below opening print - watching for now.
scottrades: @docschwaz $NBEV Too bad for the gap up this morning. Hard to buy despite the potentially good news.
bsafriet: $NBEV Below the R2 pivot
bsafriet: $NBEV Continues to drift lower, settling between R2 and R1, still no position, waiting for it to settle/reverse downtrend.
lostsheep: $NBEV since the big news on 4/8 nearly a round tripper
lostsheep: $NBEV - in on the bounce off the daily 20 ema served as resistance since 2/14/ 19 now looking for it to hold as support will try to be patient with this in an ira and hope to add
gmj: @lostsheep $NBEV in for a spec trade sm pos SL under the 50ma
DAN: Good morning. Stocks are looking flat this morning as we continue our overbought churning,...and I have just done 10 push ups.

Yesterday I was talking about the importance of discipline in trading. Deep knowledge about something doesn't mean you'r ...
Kasey: @DAN $NBEV Thank you, it was a big help that you followed up this morning with last night's COTD.
DAN: @Kasey $NBEV Glad to hear it, Kasey. The selective listening issue can be big.
Gary: ...
COTD: $NBEV never came close to hitting the trigger for more buying. Sooooo, anyone buying today was not on the powerful side. Look for evidence that you're right. Don't trade in the absence of evidence. Be reactionary, not anticipato ...
PRK: $NBEV Just announced an expanded deal with Walmart. Up 14%. I believe we have some Forum members in this.
PRK: $NBEV Just announced an expanded deal with Walmart.Now up 19%. I believe we have some Forum members in this.
Herb: $NBEV big day
scottrades: @Herb $NBEV Massive short squeeze with the WalMart news. I missed it today!
Bob E: @scottrades $NBEV Same here!
jwstich: @scottrades $NBEV $GWPH ?reason it is up $8 ah??
rachel: ...
COTD: $NBEV – deal with $WMT. Likely to go higher.
$SPX – looking for a new high soon. Fed is engineering this.
$CSX – Phase 2 buy point with stop below middle BBand.
$NSC – be careful of this. Volume is not high enough.
$ ...
bRobert: @scottrades $NBEV I've just been holding and waiting. from $3.75 area.
baronp0329: Implied moves for earnings next week: $CRON 10.8% $CCL 5.3% $KBH 9.9% $FIVE 9.1% $RH 14.4% $HOME 14.0% $PVH 8.5% $NBEV 22.1% $LULU 10.9% $TITN 15.4% $LEN 8.7% $KMX 6.9% $PAYX 4.7% $SCVL 14.3% $CONN 17.9% $FDS 6.1%
mikespear: @baronp0329 $CRON $CCL $KBH $FIVE $RH $HOME $PVH $NBEV $LULU $TITN $LEN $KMX $PAYX $SCVL $CONN $FDS HI - thank you for your summary. I assume these are the moves the option market is pricing for? Are you doing any iron condor trades on specific stocks?
baronp0329: @mikespear $CRON $CCL $KBH $FIVE $RH $HOME $PVH $NBEV $LULU $TITN $LEN $KMX $PAYX $SCVL $CONN $FDS Hi Mike. Yes, the implied move is the % move that a stock price will go up or down based on a binary event (i.e. earnings report). Dan has a great tutorial video on how to calculate this subject. Go to the videos section and you should easily find it. No, I don't have any specific IC plans for next week's earnings. I leave the IC recommendations to @bridget or @dan.
bRobert: $NBEV . Slowly coming to life. LONG LONG consolidation. Daily/ WEEKLY W . good LONG term spec hold . WEEKLY my time frame
mrmike: @bRobert $NBEV I'm in this but I can't remember the story why I bought it. What's the key point? Thanks
bRobert: $NBEV W bottom Higher right leg $6.4 target 1
Kasey: $ACB, $CARA, $CRBP, $HEXO, $NTEC, $PYX, $MJ, $TCNNF, $CNTTF, $APHA, $TLRY, $GWPH, $OGRMF, $CGC, $NBEV @scottrades, What a "Value Add" by Dan, to have @ScotTrades. Great weekly videos and also, lately increasing tweets re: pertinent info intraday. Thank you.
scottrades: @Kasey $ACB $CARA $CRBP $HEXO $NTEC $PYX $MJ $TCNNF $CNTTF $APHA $TLRY $GWPH $OGRMF $CGC $NBEV Thanks Kasey!! Appreciate the shout out.
bRobert: @bRobert $NXST $GTN $SBGI $sbgi $SFIX $WLL $WLL $WLL $EOG $BA $BA $BA $FLT $FLT $FLT $FANG $JPM $UGAZ $RARX $TME $SLCA $SLCA $SLCA $NXST $NUGT $NUGT $JNUG $NUGT $EXP $BA $USO $TKR $FANG $FANG $FANG $FTSI $LBRT $ACB $CARA $CRBP $HEXO $NTEC $PYX $MJ $TCNNF $CNTTF $APHA $TLRY $GWPH $OGRMF $CGC $NBEV $ACB $CARA $CRBP $HEXO $NTEC $PYX $MJ $TCNNF $CNTTF $APHA $TLRY $GWPH $OGRMF $CGC $NBEV $NVDA $NVDA $NVDA $BA $TMO $ILMN #11 #Spec-Swing #YTDL #Entry-Timing #Bounce-Candidate #Oil-Fracker They are all too extended for a good risk reward trade. There are no shortages of stocks with great chart set ups offering good entries and very favorable risk rewards. Keep track of this group and patiently wait to see if better opportunity presents itself. eg HMOS . Be selective especially in a market probing the top of a range.
bRobert: $NBEV Low risk entry for the patient investor. Small spec size best. WEEKLY W with higher right leg. Early
debeers: $NBEV-Just when you think you've heard everything--the CEO of the co. blames his poor results on injustice. Yup. That's right. You are not drinking his crappy stuff because you must be unjust. You cannot make this stuff up!
silvereagle: @debeers $NBEV LOL - incredible!
CraigReynolds: @debeers $NBEV May have a point. I've made no money the last couple of days because of injustices, that my stocks don't do what I wanted.
lostsheep: @debeers $NBEV A National Beverage spokesman said that the injustice of which Caporella spoke was the class-action lawsuit, which accuses LaCroix of containing chemicals also found in cockroach insecticide. Yummie!
debeers: @CraigReynolds $NBEV - No kidding!
scottrades: @debeers I think you mean National Beverage Corporation $FIZZ : https://www.yahoo.com/lifestyle/lacroix-national-beverage-corporation-earnings-god-handicapped-111221630.html $NBEV is New Age Beverages.
debeers: $NBEV-FIZZLED--All the carbonation out. $OTKA- I believe that OTKA! OTKA! is the sound coming from your mouth when you hang your head over the toilet and vomit. Alternatively, since i am not fluent in Chinese it is my guess that OTKA is the equivalent of UPCHUCK in Chinese. BLECCH!! NP in either thank goodness.
bRobert: $NBEV Swing entered yesterday Stop below yesterday LOD
WWWilly: @bRobert $NBEV did the same following your posts, thx.
bRobert: $NBEV Small h&s top completed to $5.50 Expect to see an oversold bounce. Trade Stop LOD
efrain007: @bRobert $NBEV closed over the hourly 9ma for first time in couple of weeks today. I've got an order in for 5.45
scottrades: Good morning everyone! I produced a #Potstocks video for some peeps who follow me on Twitter. Hope it helps.. http://youtu.be/PsHRGcEBmVA $CGC $APHA $VFF $NBEV $HEXO And some others included.
Crodmm: @scottrades $APHA $NBEV BACK TO 6. Buy, add, sell, hold?
scottrades: @Crodmm $NBEV is below the 50 SMA. I'll wait till it's back above. The dip below was bought, but I suck at picking bottoms.
Crodmm: @scottrades $NBEV me too. Thanks for your help. Love your videos.
WWWilly: @scottrades $NBEV I have same problem. Great videos ! Thanks.
Tlluride: $NBEV has held 50 dma and bouncing up
WWWilly: $NBEV Anyone found the earn date release ? Checked their web site but found nothing. Thanks in advance.
Henry: @WWWilly $NBEV If the company won't tell you, then everyone else is just making it up.
WWWilly: @Henry $NBEV Ok, Thanks.
Sher: @WWWilly $NBEV - Non-issue... They don't report until April.
Gary: ...
14. $NBEV – Pot stock. Holding at 50-day MA.
15. $ORLY – still going. $355 was entry. Chasing now.
16. $DOCU – woodman...still working.
Request:
17. $VRS – "Would this work?" Mmmmm, yeah, but need to hold $25.
...
beachreader: @JBed $NBEV what happen to the bounce??
PJMR11: $NBEV. Have a starter position. Is it time to add?
woodman: @PJMR11 $NBEV - isn't showing us any desire to move back up yet.
kt4000: sold $NBEV - hit my stop keeping $ACB and $CRON
efrain007: @PJMR11 $NBEV Barely holding the 200ma on the hourly, which has been decent support. If it breaks that it's probably heading to the 50ma.
CraigReynolds: @PJMR11 $NBEV Stopped out of last quarter position.
PJMR11: @CraigReynolds $NBEV Ditto
PJMR11: $ACB $NBEV $CRON Stopped out of my pot stocks. Decent profit. Will wait until after earnings to reconsider. Thinking about adopting Dan's practice of having one specified day off each week to concentrate on research. Do any of you have a similar approach?
mrmike: @PJMR11 $ACB $NBEV $CRON I do it on Saturday. and Sunday, I don't open laptop.
JBed: $NBEV looks like it put in the low at 6.05.
bRobert: @JBed $NBEV You will know in a week or two .
gpburdell17: @PJMR11 $NBEV Seems to be holding the 50-day. Could add here but would put my stop at the low of the day on any new buy.
gpburdell17: @PJMR11 $NBEV Seems to be holding the 50-day. Could add here but would put my stop at the low of the day for any new buy.
Spotdog: @PJMR11 $ACB $NBEV $CRON Yes. Saturday for me, with a nice cup of coffee
efrain007: $NBEV bounced off of 200ma on hourly again........ for now.
PJMR11: $CRON $ACB $NBEV. Back in off the lows
beachreader: @bRobert $TLRY i hear you think between $CGC and $NBEV i have my smokes :-) was involved in $TLRY with some calls... last week .. out now just long the 2 above thx'
Sher: @kt4000 $ACB - Also holding sizeable position - Took profits on $NBEV, $APHA and $CRBP on 2-4-19 - $ACB is on deck to report, Monday, B/O...
efrain007: $NBEV tempting at the 20d
PJMR11: @efrain007 $NBEV Not sure the charts are terribly reliable with these momentum stocks. Unless the group makes a turn I would be very careful.
efrain007: @PJMR11 $NBEV Thanks, you're probably right but I've been trading around a core on this one from lower levels so the dip today is tempting. Will wait for close and see if the 20d holds but I do have a lowball buy/bid at 6.30 as the 200ma on the hourly has been solid support for couple of months.
PJMR11: @efrain007 $NBEV That seems like a safe strategy.
sierramp: @efrain007 $NBEV I see that too. If you draw a trendline from the low on 11-27 along the lows since then, today's move is on that trendline. I'm not buying it though. The market is weak today.
PJMR11: @sierramp $NBEV A little turn in the Pot stocks?
kt4000: added a starter position in $CGC keeping my 1/2 position in $NBEV and looking to add to it
efrain007: @sierramp $NBEV Yup I see it, coincidentally around the 20d. Well see how it shapes up today, tomorrow, but I feel safe lowballing at 6.30 for now.
bRobert: @scottrades $CRON $APHA $CGC $ACB Started a risk reversal trade yest (small) sold OTM calls and bought puts for a net credit. Took a lot of long off the table . Not done but needs consolidation/rest/massage and steam $PYX higher high and a Move >200d is the next step. Not a good entry $TLRY took partials. Short term target acquired. May need some more work to get >$90 $NBEV Patience. Slow boil
PJMR11: $ACB $NBEV. Time for me to take a rest today. Took profits yesterday. Avoiding a case of "can't help its." Decided to go to the beach.
gmj: @PJMR11 $ACB $NBEV I did that last week for two days ... i was exhausted trading too much, I started making mistakes with can't help it's, it was a clear your head couple days and now clear headed and disciplined.
bRobert: $NBEV I like a slow boil . >$7.50 could run to $9+ $12 long term Several bullish patterns in play. Doninos.
indigo1948: @bRobert $NBEV Agree here-patience is key with these stocks. Stops that are too tight take you out very quickly-all the best.
DrScience: $NBEV pushing through resistance. Volume is about 70% of 14-day average RHRN, and with Stock HTB, volume coming in could signal some short-covering and a move to $8.30 - 8.50.
bRobert: @DrScience $NBEV Boiling Momentum will get this going.
bRobert: $NBEV added.. Brakout retest bounce on intraday >7.50 All is go $9 target 1 $12 c&h target
PJMR11: $NBEV starting to move again
kt4000: Took gains on $HEXO, $CGC, added more $ACB started a new position in $NBEV - Thank you Scott.
scottrades: @kt4000 $HEXO $CGC $ACB $NBEV Gotta love PAYDAY! Nice trades KT.
PJMR11: $NBEV @scottrades. Have held this a few times. Seems to fade into the close on up days. Looks like it is happening again today. Wondering why this happens. Any idea?
scottrades: @PJMR11 I think the trick with $NBEV is to Sell The Rips and Buy The Dips. One thing to keep in mind is the low float - makes the stock more volatile. That said..there does seems to be a seller (or multiple) who likes to fade the stock.
PJMR11: @scottrades $NBEV $ACB This is also fading badly
beachreader: @PJMR11 $NBEV ... Scottrades traded mention on one of the video that these pots stock seem to fade towards market close and trade up during the pre market open at times.. seem pretty consistent so far for me.
justinp: @kt4000 $APHA $ACB $CRON Lightened up on all, some a bit early. Started on $MRMD and staying with $NBEV which is a bit steadier.
Visit the Trading Forum to join in the discussion.
| | |
| --- | --- |
| Stock Price | $USD 3.37 |
| Change | -2.32% |
| Volume | 1,287,640 |
New Age Beverages Corp is engaged in positioning itself as a healthy beverage company integrating its búcha Live Kombucha business, strengthening the businesses foundation and processes.
Request Video of NBEV
Already a member?
Sign in here.
Earnings
November 13th, 2019 - 2019 Q3 Earnings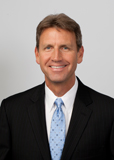 Dan Fitzpatrick
Stock Market Mentor gives you EVERYTHING you need to succeed in the market; all in one place. How easy is that? Dan Fitzpatrick and his elite community of traders share trading ideas, strategies and much more. Dan Fitzpatrick--a world class Technical Analyst, trading coach and regular CNBC contributor--gives you access to all of this with a 14 day FREE membership. Get started TODAY and start trading better TOMORROW with the following premium content:
Nightly video Strategy Sessions with a game plan for tomorrow
Got a stock you want Dan to look at? Just ask.
Patent pending video alerts instantly delivered to you when one of Dan's trading signals is triggered. This is not your typical price alert. This is a short video explaining the action you need to take to make money. No more "Woulda, coulda, shoulda"
Access to over 64,300 stock analysis videos
Access an ever expanding library (64,300) of educational videos that will save you time and make you money
Join a team of friends and traders that have one thing in common; a burning desire to succeed.

Become a Member Today!
Gain immediate access to all our exclusive articles, features, how-to's, discussion group and much more...
Satisfaction Guaranteed!
Your Stock Market Mentor membership comes with a 14 day, no questions asked, 100% money back guarantee!