Costco Wholesale Corporation (NASDAQ:COST)
Bands Volume 200 SMA 50 SMA 20 SMA Videos Alerts Articles Events

bRobert: $COST gentle walk out from long consolidation MACD cross $300 Long term holding stock.
bRobert: @CraigReynolds $OLLI $COST
bRobert: $PLCE 50d bounce Looking for follow through Long from below $FIVE Bounce from range bottom. Looking for follow through zig $LULU Consolidation Long term hold $COST Long term hold Ooozing out the top $290+
traderbren: $COST - primed for a move higher. Getting a bid in this tape.
bRobert: $DG Every pb has been an opportunity. $COST Long term hold $300+ pb/bounces
bwcarnation1: @traderbren $COST nice v.s.3.3%
scottrades: $COST Bumping right up against resistance.
bRobert: $COST Squeezing
bRobert: $XRT Acquired its range breakdown target Tested a few times . Making a stand . POSSIBLE trading low. Look around the sector eg $COST $DG $BURL $W (housing related as well)
CraigReynolds: $OLLI -- Have position and looking to add if opportunity presents itself after tomorrow depending on Retail Sales numbers. Worth watching this company, may be opportunity. Earnings not until 6/4. Down yesterday but has held up prior day sell offs. Look at chart. According to Credit Suisse has target 103. They believe they could benefit from Tariff Anxiety in Retail Sector. Retail numbers for sector will be reported 5/15. $OLLI according to Credit Suisse could create closeout opportunities from others retail companies pain. $WMT will be another, they have earnings 5/16 and $COST earnings 5/30. These 3 companies seem to have ways according to news sources I have researched to benefit from tariffs anxieties, yes tariffs will effect but the are working there plan. Worth watching and listen for news on the hows.
shoredriver: @CraigReynolds $OLLI $WMT $COST .... Earnings Whisper has $OLLI on 6/25...$COST is a LT hold. with a piece to trade.......
CraigReynolds: @shoredriver $OLLI $WMT $COST Interesting TOS has 6/4; Ameritrade, part of TOS has 6/3. Earnings whisper is probably actuate. Thanks
bRobert: $COST strong bounce $XRT . hammer. .... Long $COST
bRobert: $COST . Close to nh . Top of tight range. Holding $300+ . $ULTA . risk clearly defined short term via flag. $410 . . WEEKLY target
debeers: @bRobert $COST $ULTA --$ULTA reports in 10 trading days and i cannot imagine them not crushing it. I walked over to the new one being built in San Ramon. Had to wear a construction hat. They are really stoked about this one and they should be. It is going to be gorgeous and i can't wait.
bRobert: @debeers $COST $ULTA Fabulous double digit earnings /revenue growth story. No edge over earnings. The critics can be moody.
bRobert: $COST 50d bounce. Long consolidation. A bullish breakout will print $300 . Long term hold. $ULTA Looking for this to walk up and out. $400+ risk clearly defined. Long term hold
bRobert: $DG $COST Small h&s tops completing. as MANY others are in my stock universe. The best stocks tend to incur the smallest hits and rebound first and fast. Make a list
michaelH: @bRobert $DG $COST $DG has lots of China exposure, be careful!
issues: I bought $CFMS & $ATEC and sold partial positions in $ARCT $SSO $DG $COST
bRobert: $COST . nice squeeze along with retail . $XRT . Watch for a break to the sunny side. Long partial . from below trading around a core. $290+ . Add on pb/bounces above the $248 . potential breakout area
bRobert: $COST . Squeezing a bit in healthy consolidation. Rising 50d . catching up. Longer term hold . Partial profits taken. Trading around a core. $290+ . longer term target
bRobert: @Bob G $TYPE With so many stocks with bullish charts setting up , eg $CRM . $WDAY $HUBS ., $BABA $DE .$LMT . $FB $C $MAN . $FLT . $MA . $DIN . $CGC $DG . $COST . $ULTA $PANW $GTLS $KL . . $SLCA . $AXON . $BCO . $USCR . $CP . $UNP . $CSX . $R . MANY OTHERS why look at counter trend trades in broken stocks like this?
Bob G: @bRobert $TYPE $CRM $WDAY $HUBS $BABA $DE $LMT $FB $C $MAN $FLT $MA $DIN $CGC $DG $COST $ULTA $PANW $GTLS $KL $SLCA $AXON $BCO $USCR $CP $UNP $CSX $R. I was looking for that quick blood in the streets trade. That being said, I don't have the time other than this morning to be sitting in front of my computer so I will heed your suggestion for longer term trades as you suggest. Thanks!
bRobert: @Bob G $TYPE $CRM $WDAY $HUBS $BABA $DE $LMT $FB $C $MAN $FLT $MA $DIN $CGC $DG $COST $ULTA $PANW $GTLS $KL $SLCA $AXON $BCO $USCR $CP $UNP $CSX $R Usually I watch (and post) . much more than I trade, churn stocks.
bRobert: $COST setting up. Squeezing WEEKLY flag $300 with trigger Long term hold
bRobert: $PLCE $130 next after a little back filling I'm very bullish on retail $XRT setting up for a big move. Quality names will outperform $BURL $200 $COST $290 $DG $140+ $FIVE $170 ..... others
bigbartabs: @debeers $BURL $ROST $DG $DLTR $TGT $COST $TJX $KSS $AMZN $HD … I currently own 6 x3 ETFs, and two single tickers... keeping me 141% in the market. I'll likely be outside getting my water ready to turn on my yard... trimming some trees out of the way of my mountains... and getting ready to take a buddy to San Jose tomorrow for some laser back surgery for a couple days. I try to spend little time chasing a boatload of tickers. Time is slipping by too fast for me now, to spend it looking at my computer 6.5 hours a day... :) Go get em girl... cheers...
debeers: @bRobert $BURL $ROST $DG $DLTR $TGT $COST $TJX $KSS $AMZN $HD --you can't own everything whch is why $KSS has an amazing edge.
bRobert: $ULTA $COST $DG $FIVE Bullish retail names in my Harem. Longer term holds from below
bRobert: $COST I mentioned that a pb in this name was a gift after the great same store sales numbers they printed. Long from $190/$215 Partial profits /calls rolled along the way. Huge Daily/WEEKLY reversal pattern with $290+ target
bRobert: ...
$BLUE . $CMG $FLT $DIN . $DIS $FDX $R $ODFL $URI . $CMI $DG $WWE $LULU $RACE . $SLCA . $COHR . $GUSH . $BABA $FB . $AMZN . $GOOGL $AAPL . $SOXL . $XLNX . $IR $HON . $MMM . $UTX . $COST $THO $WGO $LCII $PANW . $FTNT etc ...
CraigReynolds: @bRobert $COHR $HD $LOW $LII $IRBT $ILMN $TMO $BCO $LMT $DFEN $MELI $ULTA $LGIH $TSCO $MAN $LEA $ORLY $EDU $STRA $BOOM $BLUE $CMG $FLT $DIN $DIS $FDX $R $ODFL $URI $CMI $DG $WWE $LULU $RACE $SLCA $GUSH $BABA $FB $AMZN $GOOGL $AAPL $SOXL $XLNX $IR $HON $MMM $UTX $COST $THO $WGO $LCII $PANW $FTNT Another great post. Thanks again.
bRobert: $COST . Outstanding 6% . same store sales . Extended. Look for weakness pb/bounce entry/ add. $275+ . target .
bRobert: $COST $275+ Riding up the 10d Long from below
beachreader: $COST kicking butt today
bRobert: @beachreader $COST $290+ . target . Easy hold from $195
bRobert: $DG Yest was the best time to buy. Still early. Great set up Long long base $135 target Long Will add on pb/b with confirmation. $COST Very strong. Watch and wait for better entry
bRobert: $COST . nh . $240 reversal target recently acquired. .$290 . next. Not straight up. Look for pb/b
beachreader: @bRobert $COST .thk you very helpful
bRobert: @beachreader $COST VERY extended . Let it consolidate. a bit until 50d has a chance to catch up. Keep on watch list. VERY strong
beachreader: $COST seems to be holding here 239 area..
bRobert: $COST new closing high. $300 plotted in the GPS. Long from the bottom Even great stocks get dumped. Don't try to fight the downward. momentum Let the tantrum tire out the bulls who capitulate. Change in price action becomes very obvious. Plenty of upside to scale in SLOWLY.
bRobert: $COST . creeping to $240 target 1 Rest for a while. and then $290 WEEKLY long term target . Not straight up. $TGT . Long term hold via leaps . $88 . No drama . I like that
bRobert: $COST . completing to $240 target 1 . Long
debeers: @bRobert $COST -good on you, bRobert
bRobert: $COST $240 reversal target in sight. Will take partials / raise stops. Sell in scales Remain involved with $$ in pocket. Less risk.
bRobert: $COST $240+
bRobert: $COST Continues post earnings run $240+ Reversal target trailers
bRobert: $COST Big pop on earnings beat EPS up 40% ($2.01 vs $167 expected) Revenue up 7% Same store sales up 6.7% Huge numbers for retail sales. Long calls Partial profits. $240+ with follow through.
beachreader: @bRobert $COST ...thanks for some good news.. long both calls and stock!!!...wish my other position behave the same way in this market....
bRobert: $COST WEEKLY Bullish MACD + ADX crosses. .Historically, these make $$$
bRobert: $COST partials taken Pop built on $235 - $240 target Sell in scales
bRobert: $COST Coming up against some short term resistance.Minimal short interest to add fuel. Weak market I expect a pb hence partials
bRobert: @debeers $BURL $ROST $DG $DLTR $TGT $COST $TJX $KSS maybe Base is in place/AMZN $AMZN for beta $HD
bRobert: $TGT Long Leap calls. Pin action in $COST $ULTA and others . $W /$RH short squeeze still working. Partials
bRobert: $PLCE Retail trading vehicle $COST p3
captron: $COST - Now back above the 200am. Needs a little more volume before I add.
bRobert: @captron $COST Little squeeze out/phase 3
bRobert: $COST $240 target $215 neckline $190 head Long from below
bRobert: $BURL follow through Going higher with $TJX $DG $COST $TGT (long term hold) Quality retail $XRT squeeze out
bRobert: @champ $XRT $BURL $COST $DDS $TJX $DG $ULTA $BBY $WSM $RH $W $PLCE setting up $ANF has possibilities. Many strong charts with upside.
champ: @bRobert $XRT $BURL $COST $DDS $TJX $DG $ULTA $BBY $WSM $RH $W $PLCE $ANF --- I agree but remember this stock has a #major reason, this is having a nice move into earnings....and could continue...the guess is, that they are going to beat just like $WMT and $TJX did.....that is the reason...to maybe pick this one, for a short-term move....ER run. However, I don't know about earnings on all the others.
bRobert: $COST Phase 3 watch $240 target
bRobert: $COST . Watching for a phase 3 type move . $240 . MMT . reversal Neckline $215 . Head . $190 . Long calls . from Dec . bottom after white candle $195.
bRobert: $COST . phase 2. $BURL . Found in the bargain bin $TJX $ulta slow ooze $LULU . Looking for add/entry if green candle prints with stop just below yesterday LOD .
bRobert: $COST watching for follow through after squeeze breakout. . Reversal mm target $210
bRobert: $COST Strong follow through
bRobert: $COST ooze out with a small position from below. will add on the .............pb/bounces outside the channel $225/$235 mm targets from two reversal patterns in motion $215 neckline for both
bRobert: $BURL pulling back to a buy zone . Watching. This breakout failed miserably. $TJX bears watching. $COST squeezing ( <3%) Now >50d. Watching with starter. We are looking a double bottom retest or top of range retest $235 $20 10% move . Most likely it will be over very quickly coming out of this very tight squeeze.
champ: @bRobert $BURL $TJX $COST --- On $BURL, great stock....but this happened because of a downgrade by Wedbush. The stock dropped on the open but only in the first 20 minutes...and this stock has always been a zig-zigger. I would wait before they report earnings, on their Holiday sales. That would be a positive reason because they are going to have a great beat on earnings, entry-timing was off...IMO....and the downgrade did not help. I always trade this stock.
barajelda: this one too...dam really like this set up $cost
bRobert: $TGT . . $85 measured move reversal pattern. Long $TJX . Nice reversal set up . Flag triggered . $56 .$COST Same . $240 $BURL . $195+ .
bRobert: $COST coiling . Alerts
bRobert: $COST . 2 . reversal patterns . First measures to $220 . A move >215 will trigger the 2nd with $240 measured move. I like the sideways consolidation . watching np
Hans_Schultz1: @bRobert $COST 50 and 200 MA are just overhead. Do you think those are relevant?
bRobert: l@Hans_Schultz1 $COST NO is the short answer. One little shove will clear 200d easily. Just >50d now . Tight consolidation. I like the set up. Premier retailer. Many to choose . $TGT great set up (85 target). $BURL(190 target). Many others $DG . $135+ with more consolidation at top of range
Hans_Schultz1: @bRobert $COST $TGT $BURL $DG Thanks. Appreciate the additional thoughts
bRobert: $COST Setting up slowly for a nice reversal
bRobert: $XRT and related names . tradable low $TGT $BURL $ROST $DG $COST . etc
bRobert: $TGT$COST $ROST Low risk trades with stop. Cheap gas. More $$ for purchases. Look at fast food also eg $MCD
shoredriver: $COST.....no bounce for you.....
traderbren: @shoredriver $COST - nope. Stay clear and set alerts on the way up so you can be pulled back to it and pounce when the money-flow changes direction.
captron: @traderbren $COST Was in Costco yesterday and the store was not busy at all. Strange for this time of the season. Cashier said it had been a little slow. NP
issues: I got a case of the "can't help its." I bought $UAA $YETI and added to $COST $XPO and $AVAV! stops on most but not COST. FL looks good but didn't buy yet. Yet? Yeti? Of course.
issues: Sold $AVGO at this altitude I get a nose bleed. Will buy after it comes back to earth. Remember tonight $COST and $ADBE report!
veghead: Thanks@issues $AVGO $COST $ADBE
issues: Earnings alert: this coming Thurs 12/13: $ADBE $COST & $CIEN
issues: @champ $XRT $WMT Did you see Cramer's piece last night on how during the past 33 years if you buy retail $XRT or any other, on the 5th day before Thanksgiving (Thurs) and hold it for 10 days (with a stop $5 below where you buy it) you make money 33% of the time? He mentioned even $HD, $COST, $TGT, $KSS, etc. We hold $GOOS and $FL.
bigbartabs: @issues $XRT $WMT $HD $COST $TGT $KSS $GOOS $FL ... Cramer... did you send him an email, asking how you are supposed to buy XRT on Saturday?
grcjr: $COST doing well this morning. Kind of late if just looking at it now
rachel: ...
$COST – Good short entry at $230. Watch for Short Selling course next week (Tuesday I think)
$TSLA – FBI investigation heating up. This is big headline risk either way.
$AMZN – 20% retracement from high. Biggest volume day of ...
fishing777: $COST...failing @ 50 ma... may be setting up for short
issues: @fishing777 $COST Not for me. I was just in our local Costco and I couldn't believe how crowded it was. I have never seen so many people in there. All registers working, lines, huge crowds... what's going on? And this prior to Christmas? Prior to black Fri after Thanksgiving! absolutely amazing. I rushed home and added to my holding on COST. I wouldn't short this locomotive steaming down the tracts. There virtually no money to short this beast! This tiny dip is something to consider buying not shorting.
DAN: @fishing777 $COST Careful on this fishing777. Don't try to manufacture a trade. I'm not saying that COST won't work as a short. But a bull would see the chart differently. It's made a series of higher intraday lows, and it's now trading at the top of the intraday range. Again, I'm not saying that COST is going higher, or that it's not going lower. But I'm saying that the stock isn't yet giving us a signal that it's doine. Maybe wait until it falls below $227, with a stop above $230? But for me, I wouldn't make that trade. If you disagree, at least keep a tight stop and a small position. Hope this helps. Dan
CHOFF: @issues $COST - that said, the traffic appeared just as heavy when it dropped into the $150's in Q4 last year. (As a long time Costco member, I couldn't believe it was dropping then either.) The market is erratic at the moment. I'd tread lightly in either direction.
DrScience: $COST JICYMI This is OPEX week, and not wanting to put a damper on today's action, but there is usually one day during the week when the market give us a big slice of humble pie. I'm seeing this pattern in a number of stocks: Bearish wedge forming just below breakdown levels and/or key moving average resistance. The IWMMB crowd could be lurking and looking for the exit, waiting for tomorrow -- WackyWillieWednesday -- when options players traditionally roll their options for next month.
Gary: ...
COTD: $COST – potential short setup. Buy stop above 50-day MA ($230ish).
$SPX – cat at the end of its rope pattern.
$DJI – not strong.
$DJT – Charles Dow would be trembling.
$MDY – 200 day moving average test
$IWM &nda ...
etmagic: Has $COST seen a bottom after declining post earnings? Is this a good buy point? Thouights please
bRobert: @etmagic $COST Too early to tell. At the very least . wait for a white candle close and then buy small with a stop just below Friday close. It has some work to do. with further pullback/bounces before it thinks about reentering the channel.
Visit the Trading Forum to join in the discussion.
| | |
| --- | --- |
| Stock Price | $USD 274.01 |
| Change | -2.11% |
| Volume | 1,977,470 |
Costco Wholesale Corp and its subsidiaries operate membership warehouses. It offers its members low prices on a limited selection of nationally branded and select private-label products in merchandise categories.
Request Video of COST
Already a member?
Sign in here.
Earnings
October 3rd, 2019 - 2019 Q4 Earnings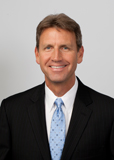 Dan Fitzpatrick
Stock Market Mentor gives you EVERYTHING you need to succeed in the market; all in one place. How easy is that? Dan Fitzpatrick and his elite community of traders share trading ideas, strategies and much more. Dan Fitzpatrick--a world class Technical Analyst, trading coach and regular CNBC contributor--gives you access to all of this with a 14 day FREE membership. Get started TODAY and start trading better TOMORROW with the following premium content:
Nightly video Strategy Sessions with a game plan for tomorrow
Got a stock you want Dan to look at? Just ask.
Patent pending video alerts instantly delivered to you when one of Dan's trading signals is triggered. This is not your typical price alert. This is a short video explaining the action you need to take to make money. No more "Woulda, coulda, shoulda"
Access to over 64,300 stock analysis videos
Access an ever expanding library (64,300) of educational videos that will save you time and make you money
Join a team of friends and traders that have one thing in common; a burning desire to succeed.

Become a Member Today!
Gain immediate access to all our exclusive articles, features, how-to's, discussion group and much more...
Satisfaction Guaranteed!
Your Stock Market Mentor membership comes with a 14 day, no questions asked, 100% money back guarantee!