Costco Wholesale Corporation (NASDAQ:COST)
Bands Volume 200 SMA 50 SMA 20 SMA Videos Alerts Articles Events

bRobert: @champ $OLLI $DG $ROST Yes . ROST particularly good chart NH . $120 TARGET 1 . Looking for pb/bounces to add $DG . $172+ . Long term hold . $WMT . Long leap calls $124 . target 1 $BURL . $220 . high base target . $COST . $320 . high base target . Long $TGT . $115 target 1 . $TJX . $64 . target . Long
champ: @bRobert $OLLI $DG $ROST $WMT $BURL $COST $TGT $TJX --- Yes sir, you are on the right track but you always are.
DAN: ...
$COST -- Good rebound off 50-day MA. Don't buy any breakout. Must wait. Alert $293
$TGT -- similar to COST. Must wait.
$TTC -- Weekly chart shows this potential. Alert $75
$INFO -- breakout….but not buyable here. Keep it on your ...
scottrades: $COST Breaking above on decent volume.
scottrades: $COST Back to HOD
baronp0329: @scottrades $COST Scott, $COST in my Long term accounts from $240-248 in April. NP, in my trading accounts. The Weekly Chart looks great (from a Tweet by another chartist). Do you have any positions?
scottrades: ...
$COST Broke out of a small base this morning.
$V Above the 50 Day. Support at 176 Would love to see it go sideways into Earnings
$MA Tight Range. No trigger yet. Earnings in 12 Days.
$TPX Alerted in the Live session today.
$UPLD I have a small p ...
DAN: Good morning. The market is set to open flat this morning. Costco ($COST) is up after reporting same store sales for September that were about 10% higher than the consensus estimate. Costco has been in a pretty solid trend with the 50-day moving a ...
Ringo: $COST - Strong
debeers: $COST (otherwise known as my home away from home) Here's what is hurting their #'s: imported numbers cost going up. If you need parmesan cheese, go now before the repricing. Otherwise, the'll bre impacted in their spirits as wine and some liquors will go up. Additionally that having been said, i think they will get additional margins from the vegan foods. Strong dollar is compensated for by the China slowdown.NP
Henry: @debeers $COST I always thought you were a $WMT girl ;-)
shoredriver: @Henry $COST $WMT ....Did your vision include a scooter?..
Henry: @shoredriver $COST $WMT she is in here somewhere, maybe page 3 http://www.peopleofwalmart.com/
bsnceo: @debeers $COST I too go to Costco frequently. For the past year, I've been noticing that the parking lot isn't filled as much as it used to be.
debeers: @bsnceo $COST -A lot of Costco is now online ordering FYI
debeers: @Henry $COST $WMT -Don't make me come over to your house and wash your mouth out with soap, Henry! LOL
bsnceo: @debeers $COST $WMT I don't like the way $WMT stores smell - like they have disinfected the stores
traderbren: $COST - pushing higher after testing the 50dma this morning. NP
Pcdentist: @traderbren $COST Thanks for the alert
scottrades: $COST Trying to break out of an hourly base. Nice volume last hour.
scottrades: $COST Strong into the close
lostsheep: @scottrades $COST whole market strong into the close. light on volume but strong
bRobert: @scottrades $COST Bulk buying
issues: @bRobert $COST ho ho ho!
Pcdentist: @lostsheep $COST Heavy volume on this one
bRobert: @issues $COST Santa, is a SMM member! Still looking for clean coal substitutes for the naughty. Dan reels in the big boys
Mpower27: @lostsheep $COST I see this as double volume. Using yahoo numbers 4.27m vs avg 2.1.
lostsheep: @Mpower27 $COST No denying those figures on $COST I was referring to the overall market. Regardles a strong close and nice gains. Have a great weekend.
scottrades: ...
$COST Strong Move today. Volume into the close.
$TER Been talking about this one for a while, finally gave us a move above resistance today.
$AKAM Chopping around the 20 and the 8 EMA. Needs some sideways action. Watch for a move above 92.35 - do ...
Rizen1020: $COST looks like it's bouncing off the 50 and out of a descending channel on decent volume. Not really looking to get into many new trades in this environment but watching this one
Rizen1020: @Rizen1020 $COST Also potential phase 2 from late August breakout?
gig1: @Rizen1020 $COST Watch out for earnings after market. Remember @Dan's rules on holding over earnings. Have been very helpful.
Rizen1020: @gig1 $COST good point, didn't notice that. Glad I was just watching anyways :) Thanks!
bRobert: $COST Earnings run or h&s top breakdown? 10/3 report atc
bRobert: $XLU nh Long leap calls $D flag $WMT nh Long leap calls $124 target 1 $BX pb/bounce $56/$75 $KKR $30 target 1 $36 long term $COST Long leap calls $340 $MCD Long calls $217 reversal target 1
bRobert: $TGT $DG $COST h&s tops Small $TJX $BURL coming in a bit. Higher oil not shopper friendly .
issues: @bRobert $TGT $DG $COST $TJX $BURL This is the time to do your Christmas shopping. These are coming in. Take a gander and take your chance. Also OSTK. NP (We sold 3/4 position in $DG. holding $COST and $TJX.
gvianello: There are many stocks of large companies that have dropped significantly in recent days, @scottrades would you tell me if they are good opportunities for swing or B&H trades? $MA, $V, $PAGS, $KO, $COST, $PEP, $MSFT, $SBUX, etc.
champ: $GOOS @ $41.75 ....been adding, next target is $42, then $45, then $50, is the hope. Following the $COST and $LULU news, international sales and comps were way-up, see what $LULU said about their China sales, they were up 68%. $COST, had to shut down on Day-1 in China, because they had too many customers in the store. $GOOS, opened up 2-new stores in China, last year but the real diver is their On-Line sales, in China, and 40 other countries....weather and holiday sales, are on the way.
scottrades: @gvianello $MA $V $PAGS $KO $COST $PEP $MSFT $SBUX I don't like to be the first one to buy. Wait for confirmation of a reversal in progress. That means VOLUME.
gvianello: @scottrades $MA $V $PAGS $KO $COST $PEP $MSFT $SBUX ok, thanks!
bRobert: $COST $320 flag target Long calls
grcjr: $COST Looks ready to break out. Price target raised from $289 to $310 by Stifel Nicolaus and RBC. Also RBC maintains outperform rating. Measured move would easily get the stock from current $301 to $310.
Hokie54: dan weare also down on our $BYND spread. Can we do something similar to what we diD on $COST?
bRobert: $COST . $300 flag target . Flag trigger with volume . Long leap calls
bRobert: $COST flag Watching with LEAP calls from below Short shorter dated calls
Matt0311: @bRobert $COST if you were to buy new leaps now, do you pick the strike ATM or OTM, if OTM how far out?
bRobert: @Matt0311 $COST I'm usually buying either ATM or close unless I see a huge move ahead and I have a superb entry eg $BX in JAN /FEB I bought very cheap OTM calls
bRobert: $TGT $WMT $DG $BURL strong retail Easier to hold $WMT $122 reversal target Added on pb to 50d May add on breakout pb/bounce $COST Flag
grcjr: $COST set to open near a new ATH
bRobert: @grcjr $COST Sold Calls against underlying
captron: $COST . Day 3 of the breakout. Selling half and tightening stops.
bwcarnation1: @captron $COST sold 1/2 also
bwcarnation1: @captron $COST where is your stop if you don't mind me asking?
DAN: @captron $COST That's good trading, captron. You're not calling the top...just booking some profits and letting the rest run. Would love to see it break through $300 and reward you even more! Dan
DAN: @bwcarnation1 $COST Great job! Just awesome.
bRobert: $VAC Flag pb. $COST $300 target acquired I sold Calls against LEAP calls
Rickg: OK , Here's my list for today from screens: $FLY $CZZ $CDLX $EDU $IART $COST $GOLD $SYNH $GMS $EBAY $TLRA $RUBI $NG $MOMO $MDCO $CDLX $JKS $ENPH $SEDG $KAR just to name a few..Haha Any interest? Oh yeah $TNDM also..
bRobert: $COST . Walking up $300+ $SHAK . $105 . next . Easier to hold
bRobert: $COST . $285+ . nh . $300
Sluggo: $COST Breakout to ATH today.
Sluggo: @bRobert $COST Ya beat me by 2 seconds ;-)
bsafriet: $COST B/O continues to run, "crowds force Costco to shut maiden China store early on opening day" Long diagonal call spread from below
bRobert: $COST . Raise trailers Good day . But It's not made of teflon .
Macdoo42: @bRobert $COST Any news?? why did it jump $14.00 today?
champ: @Macdoo42 $COST --- The #News is....they opened up their first store in China and had to actually close because of over -crowding, very high demand.
Rickg: Today's hi vol $AMEH $SILV $MDCO $ATVI $COST $FSLY (made out on this one last 2 days) $SVM
JoeTrader: $COST Couldn't resist selling my $COST just now...I'll buy it back on a pullback...getting better at using @Dan's boxes!
DAN: ...
$COST – missed the move. Now gotta wait.
$CREE – maybe tomorrow?
$MDB – daytrade this morning...but breakouts aren't working.


jlutzkanin: $COST Watching a tight range. Just above the 50MA
bRobert: $COST Wedge/pinch over 50d $300+ with bullish resolution 10/3 earnings LONG term hold $MTCH Phase 3 walk up Easier to hold
bRobert: $COST . Have been adding on consolidation over 50d . $285 . next
tkcoretrader: @bRobert $COST Thanks again for the timely info.
bRobert: $ITB bounce to green after pullback . WEEKLY breakout . Move > $41 should run to $46 . OR pick your favorite in the space . eg . $LGIH . which has signicantly outperformed . Similar to retail space where the top players eg $TGT $COST . have significantly outperformed . the $XRT. Top down approach
bRobert: $cost. Obvious pin action recipient. Earnings far away. Long term hold.
gvianello: @scottrades $KO, $COST
scottrades: @gvianello $KO $COST Hey gvianello! Sorry I just finished the video and am sending it in now. Didn't get to your tickers this time around. $KO Looks beautiful and $COST also strong. Let them work!
bRobert: $COST . Shopped a little at $COST . with some retail profits .
bRobert: $COST . ADX cross . Early 5ema cross MACD next 50d bounce continuation . $290+
bwcarnation1: $COST added some
bRobert: @bwcarnation1 $COST ditto
bwcarnation1: @bRobert $COST Good to know!!
bRobert: $PM . Continues bounce off support with juicy dividend kicker $GM . W bounce near 50d $VRTX . Good base $205 . + $COST . $285 . target 1
bRobert: $COST . Strong day . $285 . $BURL . Good weekly .consolidation . Breakout retest . . $210
bRobert: $LMT . green and walking out $NOC . $380 . target $COST . Flag Little cup. $285+ . Adding >$275 .
bRobert: $TJX . WEEKLY bounce swing trade . $BURL . $COST . . $DG . Going Higher
bRobert: $cost. Short term cup. Target prior high
bRobert: $COST . Add > $275.1 $TNDM . up on volume . along with $PODD $DXCM . Long the trio . $TNDM . WEEKLY squeeze resolution will make $$ ...Long or short . and you don't have to be early in this time frame......Just right
bRobert: $COST $BURL holding a vigil at the 50d Looking for long exposure with some stabilization in the market $SBUX $MCD very strong holds
bRobert: $COST . partial. $MA . $V . Looking to add $EDU . trading low . WEEKLY flag $LAD . Following this in .
issues: I bought/added to the following: $ROST $TMUS $NVCR $MA $V $OLED $COST $ARWR $LULU $DG $PAGS $PAYC $PYPL $SKYW $SLP $NVCR $SSO. Santa came early this year!
bRobert: $COST $BURL Quality and . Good entry
bRobert: $MA $V $COST WEEKLY charts Strong uptrends intact.
issues: @bRobert $MA $V $COST Totally agree! Bought all three for LTH. Hurray!!
bRobert: $XRT double bottom bounce $LAD in there ADDED High targets $BURL WEEKLY breakout/retest/bounce $COST $TJX $TGT bounce trades
bRobert: @JohnStockNewb $TTWO Capital preservation/ risk management takes precedence during nasty corrections. You will have a large buffet of high quality stocks at low risk entry points to choose from. The best ones will bounce very briskly as smart hungry shoppers start feeding on prime cuts . $MA $V . $COST Many others .
JohnStockNewb: @bRobert $TTWO $MA $V $COST Thanks! I have a lot to learn.
bRobert: $BLD continuation I didn't add. Partial $PXD Failed bounce Could drop last shoe to $105 Earnings 8/6 Short partial $DG Looking for failed bounce $125 target 1 $COST coming in . Patiently stalking for long in the future $RTH H&S target 1 acquired Failed bounce with set up larger h&s top $115 top Neckline $108 $101 target Expecting to see bounces in several retail names . Failure leading to further downside. That's the thesis until refuted
bRobert: $ODFL . VERY strong . Flag trigger continuation . $UPS . flag $XPO . flag $JBHT flag Truckers $COST . $DG . bounces . $BURL . $205 . reversal target . Tight sideways consolidation Alert > $185
bRobert: $DG .<50d . $125 . H&S . target . Possible gap fill. $COST . $TGT . $WMT . $TJX . Quality retail . coming in. $BURL . neckline test /bounce .
Visit the Trading Forum to join in the discussion.
| | |
| --- | --- |
| Stock Price | $USD 304.68 |
| Change | 0.54% |
| Volume | 2,478,290 |
Costco Wholesale Corp and its subsidiaries operate membership warehouses. It offers its members low prices on a limited selection of nationally branded and select private-label products in merchandise categories.
Request Video of COST
Already a member?
Sign in here.
Earnings
March 5th, 2020 - 2020 Q2 Earnings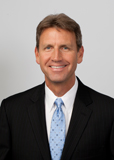 Dan Fitzpatrick
Stock Market Mentor gives you EVERYTHING you need to succeed in the market; all in one place. How easy is that? Dan Fitzpatrick and his elite community of traders share trading ideas, strategies and much more. Dan Fitzpatrick--a world class Technical Analyst, trading coach and regular CNBC contributor--gives you access to all of this with a 14 day FREE membership. Get started TODAY and start trading better TOMORROW with the following premium content:
Nightly video Strategy Sessions with a game plan for tomorrow
Got a stock you want Dan to look at? Just ask.
Patent pending video alerts instantly delivered to you when one of Dan's trading signals is triggered. This is not your typical price alert. This is a short video explaining the action you need to take to make money. No more "Woulda, coulda, shoulda"
Access to over 67,400 stock analysis videos
Access an ever expanding library (67,400) of educational videos that will save you time and make you money
Join a team of friends and traders that have one thing in common; a burning desire to succeed.

Become a Member Today!
Gain immediate access to all our exclusive articles, features, how-to's, discussion group and much more...
Satisfaction Guaranteed!
Your Stock Market Mentor membership comes with a 14 day, no questions asked, 100% money back guarantee!