Nike Inc. (NYSE:NKE)
Bands Volume 200 SMA 50 SMA 20 SMA Videos Alerts Articles Events

scottrades: Some #Earnings to be aware of next week: $FDX $CRWD $SNDL $FCEL $NKE $GEVO $DG $VFF $HQY $VUZI $PDD $HEXO $NFE $RESN $CRBP $CSIQ $NBEV $DM $WPRT $OCGN $LEN $FIVE $QFIN $ACN $AGEN $ACRX $COUP $PD $FLNT $WSM $AOUT $FUTU $CTAS $BL $FTEK $ACEL $SIC $BEKE $MP $WB $SIG $RDHL
champ: $NKE...@ $139.00...HOD...this is one of the retail winners today, might continue, earnings on 3/18/after.,...has a little room,...could move thur $147.95, that would be the breakout level.....
champ: $NKE...Out..took profits.
1winkie: $NKE - upgraded to Buy from Hold at HSBC Securities, which raised the price target leader to $158. The consensus target is higher at $162.65. Long $NVDA - price target raised at Cowen to $665 from $600. The firm kept an Outperform rating on the shares. The consensus target price for the semiconductor giant is $605.20. $SQ was raised from Neutral to Buy with a $288 price target at Guggenheim. That is well above the $264.05 consensus target $AZN was raised to Buy from Neutral at UBS. The shares have traded in a 52-week range of $36.15 to $64.94 and have a consensus price target of $62.35
lostsheep: $NKE above recent downtrend line and above the 8 20 50 cluster
lostsheep: $NKE having a nice day
vatradergreg: Pop into the forum over the weekend and see tons of good spirit and great trading ideas. The forum never ceases to impress me! Back to work during the day so no time to read or post, but still checking in when possible. WEEKLY charts continue to sling out solid setups, just have to dig since earnings season is here, and many stocks are already in the top right of daily/weekly timeframes. Currently hold more UL's then I prefer but most are on trailers=breakeven or above, only a few full risk positions. Hope everyone is doing well and staying safe and healthy out there. Enjoy the rest of your weekend! $WDAY, $HD, $BL, $XPEV, $BNTX, $OKTA, $FTCH, $UPST, $IDCC, $NCLH, $FIVN, $DKNG, $COUP, $CIGI, $NKE, $ACN
bRobert: @debeers $BOOT $80+. potential. Foot fetish winner along with $CROX. $SKX. $NKE
dagdog: $NKE Making it's move. Above prior resistance of $140. Not my trade but if it's yours, keep a stop below today's low...
champ: $NKE, quick look... like they beat on both lines, ....thats positive for retailers.
scottrades: Some #Earnings to be aware of this week. $FDX $HEXO $RAD $NKE $BB $CTK $GIS $ACN $TTC $LEN $WGO $JBL $DRI $UXIN $CNTG $SAFM $MTSC $ABM $WOR $AOUT $NDSN $APOG $DL $BLBD $AIR $ASPU $APDN $CAMP $SCHL $QTT $SCSC $VNCE $RFIL $CSBR $NAV
RiccardoB: $SONO $OLN $CPRI $TSE $NKE $NDAQ I stick with the Italian team on fast money! they get it right. lol Sorry folks for my cockiness today! i'm really having a terrible week for my biz and I'm extremely frustrated. Just venting. thx
DAN: ...
$NKE -- Be patient with this setup. 50-day moving average holds the buyers.

From Weekend Update:
$TGTX -- Look for entry on high volume breakout above $30. Alert $30
$ATNX -- breaking out of a base. Buyable here.
$MRNA -- Vaccine. Gap and...hol ...
debeers: $NKE-December 1st Basketball season begins. i would think that on December 25th, Nikes will magically appear under the tree.Nike reports on December 17th. i expect the expected and the Chinese have embraced Nikes.LONG
Herb: @debeers $NKE Ready to try again after Monday's failed breakout?
debeers: $NKE-So the so called competition( All Daylong I Dream About Sex),-other wise know as ADIDAS made another bonehead move when it purchased Reebok. Desperately trying to unload it, it will take a ginourmous loss. Why is this important? The biggest mist ...
Herb: $NKE trying to fail a triple-top breakout.
DAN: ...
$NKE -- Note the gap and crap.
$HD -- $290 top on volume.
$LOW -- rolling over on volume.
$PG -- gap and crap to 50dma
$DJT -- Holding the gap. Airlines, rails,...anything that benefits from people moving.
$NDX -- Down today. Stay at home stocks
...
DAN: ...
$NKE -- breaking the 50-day moving average on volume.
$AAPL -- Thej FANG stocks will not be the ones to recover first. They won't implode, but we will find other stocks that work better once this chop/uncertainty blows off.
$BA -- Nothing to ...
emi: $NKE Months ago, it took weeks and weeks before they shipped my shoes. This week, it took them days. Stock is flat for a month but it's a long term holding for me.
JosephM: $NKE..not a fan of the company (last I looked the fundamentals were not good enough to buy) but the stock looks ripe. Volume a little light. Watchlist.
DAN: ...
$NKE -- breakout after earnings and in a tight range. Looking for an entry.
$DNKN -- Good uptrend...but this needs to rest.
$TOL -- Drifting higher along 8-day EMA.
$PH -- broke above 50-day MA and strong volume. Not really very tight.

charles23phelps: @DAN $AMZN $AAPL $SPX $DJI $DJT $NDX $FFTY $FNGU $AVTR $DDOG $DHI $DKNG $LEN $LVGO $TPX $JD $VSTO $MYOK $RGEN $TNDM $SQ $SMH $NVDA $AAWW $PLUG $SE $CHGG $A $URI $NKE $DNKN $TOL $PH any thoughts on what % of your portfolio you may hold in cash for the potential shirt show? I hear ya on scaling into the s&p and everything. but, a wise man once gave me a pearl and said cash is a position.
Ajax4Hire: @charles23phelps $AMZN $AAPL $SPX $DJI $DJT $NDX $FFTY $FNGU $AVTR $DDOG $DHI $DKNG $LEN $LVGO $TPX $JD $VSTO $MYOK $RGEN $TNDM $SQ $SMH $NVDA $AAWW $PLUG $SE $CHGG $A $URI $NKE $DNKN $TOL $PH
Yes, Cash(US Dollar) is a position.
It is a decision of w ...
HillB: $NKE has been trading tightly since the gap up on earnings a few weeks ago. One to keep an eye on
bRobert: $FL left this one out of my shoe trades earlier $45 daily C&H target $NKE $150 WEEKLY inv H&S target when the daily consolidation is complete $DECK Again very solid set up LONG base Daily breakout/flag NO SELLING $250 $300 WEEKLY reversal target take advantage of pullback bounces
debeers: @Herb $NKE -its a Great read.
debeers: @PhilHarmonic $NKE -Phil why do you go there? How does that add to a conversation about the market? You're better than this. There may be few celebrations between now and the election. Nike is one of them,.
debeers: @Herb $NKE -Jaylen may not give up the lure of being a hero to New England especially with no other major sport pointing to a championship.
debeers: @bRobert $NKE -Just you wait Henry Higgins. I think its exactly the distraction this over amped country needs right now.
Trader_X: @debeers $NKE huge celtic fan here and my favorite player is Marcus Smart, love his skills, wish JT and JB would have that
bRobert: $DECK. $250/$300. Weekly cup/reversal. Top of range. Partial profits for swingers Look for pullback bounces. closer to support or a breakout pullback. $nke. $130 w target acquired $150 c&h target. Look for pullback bounces $Crox $50/$62+
debeers: $NKE-Well it cost me a buck this am to buy it back because even tho i was happy with the results, i underestimated the upside. So here is where the first batch of analysts see the stock going: Honestly, i was underestimating the reviews: so i did- here is where their chief analysts see the stock going: BTIG 152 BMO 134 Stifel 154 Susquehanna 160 I'll pay a buck to buy something back when it already exceeded my expectations. With a little luck it will be a Celtics/Lakers series--even if it isn't, the Chinese will buy every pair of sneaks snuck in. Staying long.
bRobert: @debeers $NKE $NKE. WEEKLY. $150. target for. a while Just do it.....it did Well. Long partial.
bRobert: @debeers $NKE Strong online sales. Several Fitness apps. drawing people in. Nice free (for now). running app integrates nicely with. iwatch and iPhone Android. others Look for. pullback bounces. to add /enter.
bRobert: $NKE. $130. was. a target 1 and a partial profit zone. Think about taking at least profits at technical target zones/raising stops. Particularly in tricky market conditions. Breakouts are mostly sold into. Better entries are ahead. Don't buy breakouts.
bRobert: If the shoe fits $FL C&H $CROX $DECK $NKE reports later and will move things one way or the other WEEKLY is bullish $150 reversal in motion Watching
bRobert: $NKE + response to earnings Just did it WEEKLY $150 reversal target
debeers: $NKE- bought at am low and still didn't catch all of the up-was a buck shy on that in the AH earnings surge but hey Crikey its Nikey!
debeers: @bRobert $NKE aaand my Celtics are wearing them.
Herb: @debeers $NKE Watched Jaylen Brown a few times when he was at Cal. He was so undisciplined that I had my doubts as to whether he'd even make it in the NBA. He's now showing the mark of greatness. . .
Herb: $NKE By the way, "Shoe Dog" by Phil Knight is a really good read. . . . .
PhilHarmonic: @Herb $NKE How would you compare it to the "Genesis" in the Bible.
bRobert: @debeers $NKE Fan of old and new school Celtics Good series Miami is a tough out. Well coached Ultimately, California dreaming will win. out Best 2 players . VERY good complementary players. Some cagey veterans Well coached. Under rated defense
Margi1983: @bRobert $NKE I have been rooting for the Celtics since 1963 and have been fortunate to see so many great teams. Even became good friends with the amazing Jo Jo White. Both Miami and Boston are really good and I think it will simply come down to which team makes more 3's. Brown and Tatum are our future for the next 7-10 years if we can pay them to stay and not go to LA or SF like so many star players do
Herb: @PhilHarmonic $NKE The only "Genesis" I've read is volume I of the "Memory of Fire" trilogy by poet Eduardo Galleano of Uruguay, a brilliant and disturbing presentation of the history of South America going year by year from 1492 to 1984.
bRobert: @Margi1983 $NKE Nice to be talking sports A welcome distraction. during troubling times . Gordon Hayward's talent was deeply. missed and can help turn the series. He's a big body than can open up the floor with his shooting and adept passing.. Crucial for a championship run.
scottrades: Some #Earnings to be aware of next week: $COST $AZO $NKE $ACB $RAD $GIS $KMX $SFIX $AYTU $JKS $FDS $DRI $ACN $TNP $KBH $BB $CTAS $NEOG $WOR $JBL $QTT $CNTG $TCOM $NTWK $MTN $FUL $CAMP $SANW $AIR $AIH $SCHL $ERYP
marklpearson: @scottrades $COST $AZO $NKE $ACB $RAD $GIS $KMX $SFIX $AYTU $JKS $FDS $DRI $ACN $TNP $KBH $BB $CTAS $NEOG $WOR $JBL $QTT $CNTG $TCOM $NTWK $MTN $FUL $CAMP $SANW $AIR $AIH $SCHL $ERYP #Earnings Thanks Scott! Really appreciate these notices each week.
bRobert: $FL C&H $45 target np $NKE pb to 20d $150 WEEKLY reversal target np buy the bounce $CROX $72 WEEKLY reversal /cup Daily breakout pullback to 20d Buy the bounce
bRobert: @Orange-Green $DECK Look for a green print candle I expect to see one next week Stop just below Trade it SMALL As you can see it is volatile Huge upside Small becomes large $CROX $FL $NKE all working Others if the shoe fits trade
bRobert: $CROX. breakout pullback/retest. WEEKLY base very bullish. $62+ $DECK. flag. $250. target $FL. C&H. $NKE high base. C&H breakout. Pullback
bRobert: $DECK. $250+. Take partials. top of range. Look for. pullback bounces $CROX. flag high base. cup. $50/$70 . LOOOOONG base A doubler long term Holey kicks $NKE. C&H. $140. target. Look for the bounce $FL. C&H. flag. $45. Cinderella trade. If the shoe fits
bRobert: @champ $XRT $PLCE $GCO $CPRI $AEO $GOOS $GPS $DLTH #strong Shoes. $NKE $CROX $FL $DECK. Bullish charts with upside
champ: @bRobert $XRT $PLCE $GCO $CPRI $AEO $GOOS $GPS $DLTH $NKE $CROX $FL $DECK #strong--- Shoe stocks have been working. ........I have posting on $HIBB, the clear winner, up 53% in the last 30-days, I have been trading this stock.....
bRobert: $NKE C&H breakout nh WEEKLY reversal in motion $140 Just doing it Pullback bounces Reports 9/22
bRobert: $FL. breakout continuation. High base. cup. $43 $CROX. $72 breakout. nh $NKE $150. . breakout. nh $DECK. $300+. $SCVL. high base. Cup/flag $45 Foot fetish bull market
Herb: $NKE nice bounce off the 20 DMA. np.
debeers: ...
$NKE
$NFLX
answers:
1.Googl returned 23.67% truly toothless fang on this one
Facebook returned 43.94% and we get bludgeoned with Zuck every other day
Microsoft is the winner-44.12% it is SOOOO boring and yet Azure rocks and that is why @Forexpro an ...
bRobert: @debeers $GOOGL $FB $MSFT $AMZN $AAPL $LAD $LULU $NKE $NFLX #3 One thing to add. I love polite charts. Easy to follow. Trade and hold of very polite. Since March W bottom LAD has been very well mannered and very easy to hold. It had an exceptionally bullish weekly c&h chart with high targets. $260+ ( recently acquired) Polite chart with high targets leap calls. = A very filthy return. Just holding. Buy and hold isn't dead if employed properly
debeers: @bRobert $GOOGL $FB $MSFT $AMZN $AAPL $LAD $LULU $NKE $NFLX #3 -Apparently so--since you said it about my Laddie twice. i'll get a print on the used car market profit this am- its like an elevator that goes one way-up.
bRobert: @debeers $GOOGL $FB $MSFT $AMZN $AAPL $LAD $LULU $NKE $NFLX #3 I like. $ABG. as well $150/$200
bRobert: @Kharrison67 $DECK. $250. Nice base $crox $45/$60+. $deck $boot $nke. If the shoe fits trade. Long $crox
bRobert: @sgiseller $boot If the shoe fits. $CROX. $45/$60+ . $NKE $120/$135 . $DECK. $250. Bullish charts with upside
bRobert: $NKE high base $105/$135 $DKS $54 high base /squeeze out target/weekly flag /$64 WEEKLY CUP
Angdionk: @bRobert $NKE $DKS sorry not trying to take your thunder
bRobert: @Angdionk $NKE $DKS I'm off the grid but I have no thunder
VenkatS: $NKE is this a good buy at this price?
Bridget: @VenkatS $NKE you're chasing it, this has been breaking out since 8/5
Ajax4Hire: @Forexpro Looking at "Figure 3. Strong outflow from US Discretionary stocks" US Discretionary stocks are: $XLY=$AMZN, $HD, $MCD, $NKE, $LOW, $SUBX Staples mild inflows: $XLP=$WMT, $PG, $KO, $COST, $CVS, $PM, $BUD (although, I personally do not consider $BUD,$PM, cigarettes&beer a staple ;( Wanted to put a face on "Discretionary" and "Staples" stocks. Thanks for the analysis, I will investigate. @Forexpro wrote: ""US. Both Staples and Discretionary have outperformed this year but the sector performance masks a wide divergence at the industry group level. Broad sector flows are shifting now with Discretionary now seeing the large outflows while Staples is seeing mild inflows (Figure 3)."
Ajax4Hire: @Ajax4Hire $XLY $AMZN $HD $MCD $NKE $LOW $SUBX $XLP $WMT $PG $KO $COST $CVS $PM $BUD Tightening Stop: Redline=$263.91,$HD Moving Stop-Loss for $HD - HomeDepot(my favorite place to shop) to $263.91, 20day-MA/BollingerBand center
JJT1: $HD $CARR $PII $NKE All green against much red today...
scottrades: $NKE Popping through the 50 Day
pperlroth: @scottrades $NKE Thank you! I'm in this one too!
Herb: @DAN thoughts on $NKE?
DAN: @Herb $NKE Good pop out of a squeeze. So it might work here. But I'm not a kneeler, and I don't think anyone's life is more important than anyone else's. So that puts me on the bench when it comes to $NKE. I guess it also makes me a racist these days, but that's ok. I don't lose any sleep over it. ;-)
lostsheep: $NKE looking to break higher from a tight range. 100 level just overhead
bRobert: $XRT $RTH. on fire. Many bullish charts. Set ups. $WMT. C&H. $150. with trigger $OLLI. $TGT. $DG. $GOOS. $DKS. $DECK. $CROX. $NKE. $EL. $CONN spec $13/$20. $UA. stealth breakout $13. target 1 Earnings 7/31 MANY to choose from. $LOW $HD. Retail double kick with $XHB Look around at some charts in multiple time frames. Daily/WEEKLY Find one that resonates with you and presents a great low risk entry Many of us have been riding $OLLI for a while. I have 50%. upside technical targets FRESH WEEKLY BREAKOUT from a big base. The bigger the base............. the bigger the move. T -Shirts available. MIGA hats soon. Make Investing Great Again
Angdionk: $NKE bouncing off 50dma and in a 6% BB squeeze.
Bert953: @Angdionk $NKE looks interesting. Mabye next week I'll bite.
bRobert: @Bert953 $NKE $NKE. $DECK. $CROX. If the shoe fits.
Angdionk: $NKE showing some strength in this market today
bRobert: $AMZN Double top targets 50d with break ,< $2900 $SCVL $CROX $DECK Unphased by today's action Shoe ins for your portfolio $NKE squeezing . 50/200d $FL squeezing $UA breakout room to run to $13 $DKS breakout $60 target PB/bounces
scottrades: Volume coming into $NKE
HGIGuy: @scottrades $NKE Volume coming into everything. Somebody backed up the truck and unloaded a lot of buy orders.
AdrenalineTrade: @HGIGuy $NKE Jerome Powell is busy today
debeers: $NKE-Big Miss. NP in any retail now. Sad really because they had to be closed for 8 weeks in most places and their digital was booming.
scottrades: Some #Earnings to be aware of this week: #earnings for the week: $NKE $RAD $DRI $WGO $MKC $WTI $INFO $ACN $KBH $SOHO $FDS $BB $AVAV $LZB $XAIR $CAAS $MCF $BWAY $SNX $GMS $WOR $QMCO $AFMD $EPAC $WUBA $USAT $NG $PDCO $APOG $PRGS $FUL $AEMD $AIH $YRD $STAF $UFAB $CAMP
captron: $NKE knocking on the $100 door again.Long
captron: $NKE - Right at the top of the BB's trying to pop out.
giants: $NKE basing pattern Apr-May popping out of squeeze @92.87
Ajax4Hire: On May 14(Thursday), @Stephanie_Link tweeted: "Adding to $MCD $DIS re-open news late in the day - $NKE has re-opened % of store fleet: China/SK 95-100%, EMEA 40%, APLA 15%, NA 5%." Both $MCD - McDonalds and $NKE - Nike are "inverted", 50day-MA above 200day-MA. Worse, 50day-MA still negative slope. But, both "feel" like they have bottomed. Will let MACD and 50day-MA slope be my guide.
Brian_M: $NKE is over the close from Friday and could be preparing to breakout after the little dip this AM.
just4mo: @Brian_M $NKE @200dma. lets see if it can punch through and hold. As sold off each time it gets there
Brian_M: $NKE looks like it is finally ready to join the breakout party sometime next week. Nice and tight just need to get over the 200 day
DAN: ...
$NKE -- Potential breakout.
$AAPL --Should be on the GSL...but its absence doesn't mean it can''t be in your account.
$NDX -- 5.25% below ATH. Amazing. Focus on the chart, not common sense.
$MDY -- Behaving well.
$IWM -- Acting w ...
1winkie: $NKE - was started with a Buy rating and a $108 price target at BTIG : Long
Herb: Nothing to do with trading, but "Shoe Dog" by Phil Knight (the founder of $NKE) is a really good read. . . . .
SHUDAG: Buying $LULU before earnings. Anticipating they will report better than expected like $NKE.
CraigReynolds: @SHUDAG $LULU $NKE Aggressive buy, +/- 20 move anticipates/ Hope it works out.
Visit the Trading Forum to join in the discussion.
| | |
| --- | --- |
| Stock Price | $USD 131.94 |
| Change | 0.73% |
| Volume | 5,412,030 |
Nike Inc designs, develops and markets footwear, apparel, equipment, and accessory products. It is a seller of athletic footwear and athletic apparel. It sells its products through NIKE-owned in-line and factory retail stores and internet websites.
Request Video of NKE
Already a member?
Sign in here.
Earnings
June 24th, 2021 - 2021 Q4 Earnings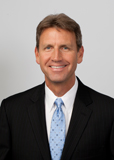 Dan Fitzpatrick
Stock Market Mentor gives you EVERYTHING you need to succeed in the market; all in one place. How easy is that? Dan Fitzpatrick and his elite community of traders share trading ideas, strategies and much more. Dan Fitzpatrick--a world class Technical Analyst, trading coach and regular CNBC contributor--gives you access to all of this with a 30 day trial membership for just $7.77. Get started TODAY and start trading better TOMORROW with the following premium content:
Nightly video Strategy Sessions with a game plan for tomorrow
Got a stock you want Dan to look at? Just ask.
Patent pending video alerts instantly delivered to you when one of Dan's trading signals is triggered. This is not your typical price alert. This is a short video explaining the action you need to take to make money. No more "Woulda, coulda, shoulda"
Access to over 80,800 stock analysis videos
Access an ever expanding library (80,800) of educational videos that will save you time and make you money
Join a team of friends and traders that have one thing in common; a burning desire to succeed.

Become a Member Today!
Gain immediate access to all our exclusive articles, features, how-to's, discussion group and much more...
Satisfaction Guaranteed!
Your Stock Market Mentor membership comes with a 30 day, no questions asked, 100% money back guarantee!