Okta Inc. (NASDAQ:OKTA)
Bands Volume 200 SMA 50 SMA 20 SMA Videos Alerts Articles Events

Mitchell: 7/15/2019 Trading Notes $DRI - breaking out above the $114-$124 trading range $HAL - starting to see sellers step in on the test of the May gap lower. Earnings are due out on 7/22. $HLF - closed below the $41 support level (2019 downtrend remains intact). Earnings are due out on 8/1. $JKHY - shares have been trying to stabilize after the April 30th earnings disappointment; now shares are moving above near-term resistance at $140. Earnings are due out in the middle of August. $OKTA - has held above the $135 level over the last 4 trading days, setting up for a continuation above the prior resistance level. $SHOP - snapped a 3-day losing streak on the test of the 20-day SMA. Mackie raised their price target to $360 from $280 today, maintaining a buy rating. Earnings are due out on 8/1.
Herb: $OKTA any news today?
rachel: ...
$OKTA -- good trend along the 20-day MA. Last buy point was at $120.
$SPOT -- a bit early here. But definitely worth watching. Alert $149.00
$TWTR -- Lots of news today. Back above the 50-day MA, but still stuck between $35-40..
$ETSY -- See $TWT ...
debeers: BIGGEST DEBBIE DOWNERS TODAY: $SHOP--12.95 $AZO--9.39 $ULTA-9.38 $ZM--7.99 $OKTA--6.65 $TTF-6.49---OOPS meant $TTD
Mitchell: 6/13/2019 Trading Notes $CTL - on pace for the first weekly close above the 10-week EMA (50-day EMA) for the first time since October (high yielder with a 9.29% dividend) $IPO - the IPO ETF is close to breaking out above the nearly $3 trading range that has been in place for 3 months. $ELAN, $OKTA, $VICI, $ATUS, $SPOT, and $UBER are the 7 largest holdings in the ETF. $MRK - seeing sellers step in on the test of major resistance at $84. The uptrend remains intact, but I would wait for a lower risk entry closer to the high $70's, $80 level. $NSC - trading near the bottom of the $194-$207 range (close to the 50-day EMA). Earnings are due out on 7/23. $VLO - retesting prior support (current resistance) at the $78 level. I'd wait for confirmation of sellers stepping in before considering a bearish position.
spmeyers: $OKTA filling gap from recent power move; low risk entry at 20-day m.a.
Herb: $OKTA 106.60 closes the Friday gap up.
rachel: ...
$OKTA – selling into strength in this market is good.
$NFLX – looks shortable.
$AMZN – not a healthy chart.
$BL
$MDB – still in range. Alert $149
GSL:
$ZS – Cramer tonight. Good entry at 50-day MA.
Herb: $AJG $OKTA up, $NTNX $VMW down
rachel: ...
$OKTA – too high to buy? Yes. Nice uptrend, but want to see a March pattern. That's your template.
$XLNX – "I had an Earnings trade on $XLNX (sold the Jun 130P / bought the 125 P)...then the 130 P was assigned to me....won ...
kt4000: Trimmed up and sold most of what I bought in the depths of despair yesterday, $AMD, $SQ, $GOOGL, $$VIAB, only mistake was $UBER - looking for $LABU on the turn along with $SHOP, $OKTA and more $INGN
chrismibs: @bsafriet $okta $OKTA #cybersecurity #Cybersecurity Thank you for such a comprehensive reply. I am long some start shares from down below and missed my chance to add on the 18th/19th. I was considering just cashing out (given the position size), but was surprised to see it fail to fall yesterday.
bsafriet: @chrismibs $okta $OKTA #cybersecurity #Cybersecurity Txs for your kind words. $OKTA may continue to run but I wouldn't be surprised to see it rest for a bit. I recommend keeping a stop above your break even price just to protect your capital. ...
chrismibs: @Dan$okta Dan, can't figure out where I submit a question elsewhere on the site but was wondering your thoughts on okta. Huge move yesterday, started down today but now green. It should be coming down, but now it seems that it is just being bought when it "shouldn't be".
Remington: @chrismibs $okta go to home page and look for "Education" in the drop down you will see Tutorial Videos , click on that (top of page a bit to right) you will see SUBMIT VIDEO QUESTIONS
DAN: @chrismibs @Remington $okta Check this image. Click on "Stocks" to get a drop down menu. Click "Stock Analysis". Type in your ticker ($OKTA). Then click the green "Request Video of OKTA" button. The one that Remington pointed to is a request for a tutorial on some subject as opposed to a specific stock. But I'll look at OKTA tonight. 8-)
bsafriet: @chrismibs $okta I'm not @Dan, but I can give you a little recent history on our/my $OKTA trades. Over on OMM Bridget put on a BuCs trade on 4/2 when it was moving out of a volatility squeeze. We took 1/2 off the position the next day on a ver ...
rachel: ...
$OKTA
bsafriet: $SBUX $ATHM $IRDM $OLLI $PYPL $OKTA $LRC X $PFPT $AYX $CGC $IIPR
As I was reviewing my accounts early this morning well before the open, I discovered that I was significantly overextended/margined in one of our accounts. Even though I had sufficient ...
rachel: ...
$OKTA – starting next leg higher. Quarterly sales growth 50-60% YOY. No earnings.
$PANW – Alert $250

VIDEO THREE:
$NFLX -- no earnings run. This is a dangerous stock. If it were any other name, you wouldn't touch it.
$APC &ndas ...
bwcarnation1: $OKTA breaking out on vol
spmeyers: $OKTA breakout with volume from a so-so squeeze; looks like may have more gas in tank
rachel: ...
$OKTA – breakouts aren't really working. High volume reversal. Hold this...but would not buy it.
$VMW – not actionable here. Uptrend intact and a bit extended. I would keep a stop below today's low. Just not a good base fr ...
JBed: $OKTA another clean breakout. NP but watching.
sierramp: @JBed $OKTA I'm watching that too and considering. What would be your signal to buy?
JBed: @sierramp $OKTA The buy signal was back on March 25 when it was at the 50MA. It's extended now. I would wait for a pullback closer to the 50, in the $84-85 range. Hope that helps.
sierramp: @JBed $OKTA Thank you. Breakouts don't work for me as well as I'd like. I am focusing more on the D50 or VWAP30. I will quit watching OKTA today.
scottrades: $OKTA Lifting off the 50 SMA...slight increase in volume today. Needs a close above the black line.
geotheo: @scottrades $OKTA Okta, Inc. provides an enterprise-grade identity management services. Its products include single sign-on, multi factor authentication, API access management, API products and integration network services. Okta was founded by Todd McKinnon and J. Frederic Kerrest in 2009 and is headquartered in San ...
CHOFF: $DOMO - been on this one for a while. Doubled. $OKTA - been day trading for profits the last couple weeks after it peaked. Tight stops at entries for me as it could roll over or just be consolidating. The fundies are solid and user growth increasing. Pattern looks like it's toping but who knows. It could just as easily break out. Posted a ton on this one already. $LABU - day trading this one. I got out yesterday. I want to go long but $SPY has yet to show me it can clear 281/282 resistance level definitively. If it does, I'll go in heavier on $LABU as it is poised to scream higher. However, it won't do it without the broader market support.
fuentele: @CHOFF $OKTA today's price action looks promising, it wants to run to the top of the channel. Long with stop below 80, will add when/ if it breakups
CHOFF: $OKTA - stopped out at 86.20 for $ when it dropped on $CRM 's report. $OKTA reports in 2 days. Just jumped back in at 78.80.
sierramp: $OKTA up after flag, started position.
sierramp: $OKTA continuing to move up this morning after flag.
sierramp: $OKTA a little extended for me to get into. It's had a couple of nice flags and moves up. Will be watching for a PB / flag.
CHOFF: $OKTA , $PS, $DOMO still working. #IPOFavs $OKTA has the double in the rearview mirror and is now close to a triple. Long. #SiliconSlopes Earnings this month.
bRobert: $OKTA . nh . going to $90s . Add on pb/bounces . Long .
bRobert: $OKTA . nh . Extended . Look for pb/bounces . Higher target in the $80s $WDAY . same thoughts . $200 .
bRobert: @scottrades $RNG $OKTA . No resistance. Pullback/bounce Blue sky . $87+ . measured move Report in March. No t players in the cloud/software space with similarly great charts and upside targets .Watching for pb/bounces eg . $WDAY . $PAYC . $HUBS . $AYX $GLOB $ZEN . $CRM of course . $DOCU Great base No shortage of good stuff to watch. $MDB . Swing trade . more Gift pullback % wise . I think the HMO group . has more upside. after a severe correction. $UNH $MOH . have had nice moves that have quickly corrected broken charts Blue print for the rest. $ANTM $CNC $HUM etc . $HIIQ . Small cap high beta play Medical equip/devices with upside . $ABMD . $ILMN . (TMO still a little in the tank),$ALGN . $MDT . others
bsafriet: $OKTA at ATH, 2nd in two days. Long
CHOFF: Update on some #IPOFavs $OKTA - new high. I'm long. Traded some yesterday for $, added this morning. I'm long a core position. $PS - still climbing into earnings $DOMO - gaining momo and chasing its high $SQ - nice move back above 50 and 200ma. Broke the downtrend and volume is increasing. I'm close to breakeven after riding it down a bit. I'm long and remain bullish on the company. We'll see if the stock follows, but looking good for now.
CHOFF: $OKTA - Piper Jaffray upgraded it to overweight with $80 target today and it bounced another 4%. They're a day late, I already sold it yesterday;)
CHOFF: Stopped out on $OKTA yesterday at the close. I'll be looking for re-entry in the ...hopefully, it gets a decent pullback here but it's looking like it's finding support on the daily. Last year I called for a double and we've exceeded that already. My notes over the past yr explain why. I've been in and out of it more than I would like, but good $. I anticipate a new high in Q1. Who knows if it will triple top out or hold in the short term. If I don't get the pullback and it punches through $70, my alert is set to put a toe back in. We may get some cup w/ handle action too...
rachel: ...
$OKTA -- $70 top.
$VCEL – has some tightening to do.
$FIVN – Nope.
$INVA – should be selling here, not buying.
$KDP – has a lot of work to do here.
$DATA – needs to tighten.
$QNST – has possibilities. Needs t ...
CHOFF: $OKTA - my breakout alert went off on the 11/30. Today it's up 11% while the market is diving. We'll see if it can keep swimming upstream against the current. Stop at support. I like this as a long-term acquisition target much like $MULE was. Earnings yesterday (-.08 est vs -.04 actual). Nice beat. High demand for their tech.
CHOFF: $OKTA breakout alert hit
CHOFF: $PS - missed my alert this morning. Big breakout of the downward trend. Pluralsight is in the hyper-growth phase currently. Sales ramping, building a huge new facility in #SiliconSlopes. I'm relegated to buying pullback/pauses on the way up now. NP yet. Other #IPOFavs I'm watching tomorrow: $OKTA earnings run into 12/5. (overhead resistance at 63. Might be worth a few bucks before the 5th)
rachel: ...
$OKTA – waiting for a move above 50-day MA. Got the opposite.
$INSP – stock has sleep apnea.
$HQY – double top.
$MTCH – the problem with online dating – reality is never as good as the fantasy.
$ALGN – This could ...
CHOFF: $OKTA - has made a significant break out of a downward channel. When vol stabilizes I'll buy it with a trailing stop. NP yet.
CHOFF: #IPOFavs List update $PS -- added to the list (np yet, alert set at 26.15) $SEND -- removed it since it's being acquired as anticipated. Took my profits higher a couple weeks ago so the bump today was mute for me. $OKTA and $DOCU are both prime acquisition targets at some point. They look strong in a weak market too. ($CRM bought $MULE and now $TWLO is buying $SEND; history shows deeply integrated API partners often buy each other when partner integrations accelerate). I'll buy $OKTA again if it remains above $60 for a couple of days and the market shows general strength has returned.
CHOFF: $OKTA and $KTOS look like twins. Both finding support at their previous breakout levels for now.
bsafriet: $SQ $OKTA $QLYS $SHOP $SQ added to position $OKTA re-entered after E/R $QLYS Added to position $SHOP rolled my short leg in call spread up and out to Oct'18 exp, $150 strike
bsafriet: $HACK $PANW $CYBR $FTNT $OKTA $QLYS $SAIL $CHKP My cybersecurity employees. $OKTA is on a temporary leave after taking profits on the E/R gap up Friday. $SAIL is also out on assignment but may return soon along with new prospect $CHKP. All are in the IBD computer-software security group which holds the #21 position out of 197 industry groups. The top five in the group are: 1). $FTNT 2) $CYBR 3) $PANW 4) $QLYS 5) $NICE Best wishes all.
champ: $OKTA great move
CHOFF: $OKTA - ER release very good. Ripping higher.... #IPOFavs List "...year-over-year subscription revenue growth of 59%, including particular strength in the enterprise," said Todd McKinnon, CEO of Okta. "Growth in customers with over $100,000 annual recurring revenue accelerated to 55% year-over-year in Q2, which is a testament to the increasing strategic need for an identity solution as organizations move to the cloud. This need is pervasive and imperative, and I believe we are in the early stages of capitalizing on this high growth opportunity." Historically it dips after earnings. We shall see if it sells off. If so, I'll buy more. I've been buying since the 30's and posted several times. Sold half for profits before earnings. Doh.
CHOFF: $OKTA new ATH today. Heading into earnings on Thursday after hours.
CHOFF: $OKTA - break out, NH at $61.94. ER run into 9/6. Nice profits with more upside. #IPOFavs List
CHOFF: #IPOFavs List update (all making $ except one) $OKTA breaking out, chasing new high; Top rt corner of box; ER 9/6 $DOCU - printing cash and running into earnings from cup and handle; ER 9/5 $SEND - up 35% since breaking descending triangle call $SPOT has a date with $100, upward trend intact (ascending triangle forming) breakout point about $196.50. Target $217 if it breaks out. $ROKU new ATH at 61.83 (32 week cup and handle) $DBX working on reaching capitulation bottom.
CHOFF: #IPOFavs working $SPOT - chasing ATH again, own it $DBX - reports AMC today, big break above consolidation today. Risky to buy ahead of earnings. Anticipating a beat. This will be their 2nd qtr of reporting ever. $OKTA - target above 58.50 break out area; in the midst of a big growth cycle. Added yesterday at $55.51. $ROKU - nuff said, today was awesome - buy more on pullbacks $SEND - broke descending triangle to the upside and picking up momentum; resistance at 32...a break above could start another leg up. 6% stop on mine. $DOCU - nice cup formed (no handle). Own it. Reports 9/6. A lot in the forum already on this one. $BOX - watching for rise above 27 (downward trendline). MAYBE consider entry at that pt. Still ugly for now. ***6 days of consistent gains in tech this week, I anticipate a pullback is due.
CHOFF: $OKTA - Clean break above downward consolidation trend. Good volume.
baronp0329: Trades today: $FDX Jul 255 Calls BTO at 3.00. support at 246. 3rd day down on big volume. looking for a bounce. $SFIX Speculative trade. Started at buy $26. Added $27 yesterday and today at $27.85. Full position. Stop loss around $27 $CGC Added at 34.25. Full position. Avg buy $32.65. Stop loss at 34.90. $OKTA Added $53.60. Full position. Avg buy $52.15. Stop loss at 52. watching $CAT for a possible bounce. looks oversold. will use options
CHOFF: $OKTA - getting a headline on CNBC. I've made the case about the stock before. Folks are picking up on it in the mainstream now. https://www.cnbc.com/2018/06/21/okta-ceo-our-company-has-a-leg-up-on-tech-giants-like-microsoft.html
CHOFF: $SEND $OKTA #IPOFavs - working
baronp0329: Prior to joining SMM and OMM, I would have sold a lot of my trades on a down day like today (to lock in profits or absorb the losses) and go to the club and play golf. But the more I learn from @Dan and the experienced traders from this site, I actually added to or initiated new positions: $CGC, $CAT BuPS, $CTXS (Stocks and Calls), $AAPL BuPS, $OKTA, $AMZN, $FB BuPS and Calls. I did take profits on $NFLX BuPs and Calls.
CHOFF: $CRM - steady march up since placing this on my buy list at 95. Beautiful chart with several opps to buy it along the way. It's bounced 8 times off the 50ma over the last year. This one should get more love in the Forum. Hard to buy here though. $PANW - picture perfect bounce off the 50ma $OKTA - still working, hot stock trying to get its legs back under it $SPOT - broke out yesterday, then sold off on no news, support at 170 $NVDA - breakout alert at $266.60. If it pushes through its upper channel trendline RHRN it could get sporty. Long, largest position.
bRobert: @CHOFF $CRM $PANW $OKTA $SPOT $NVDA CRM is one of my favorites. Overweight.
CHOFF: $OKTA - I sold this last week at 56 and 57 before ER. I bought back it back today; first position.
CHOFF: $OKTA getting ready to report within the next few minutes.
justinp: @CHOFF $OKTA Nicely up so far AH, congratulations.
CHOFF: $OKTA - I was half stopped out at $57 and the rest at $56. Decent win (15%), looking for re-entry. This time may be different but this stock has dropped after every ER it has had so far (4/4). Long term, I want to own this winner. #IPOFavs List is paying off. First it was $MULE, now it's $OKTA (and it's not done yet). Who is next? $DBX or $SPOT?
bsafriet: $SMAR $DOCU $OKTA $PANW $OLLI $SMAR UP 9% today, 35% since 4/27 IPOI. E/R 6/4 AMC, first report since going public. $PANW up 44% since Jan 1,2018 and 23% since Q2'18 E/R 2/26/18. Reports 6/4 AMC. $OKTA. Up 119% since start of year, 44% since 3/7 E/R. Reports 6/6 AMC. $DOCU Up 31% since 4/27 IPO. Reports 6/7 AMC $OLLI up 33% YTD, 17% since 4/4 E/R. Reports 6/5 AMC. I think all would be risky to hold over E/R. I've taken profits in $OLLI and $PANW. Currently long $SMAR, $DOCU, $OKTA and will close positions prior to close of report date. This market has not been kind to shareholders after E/R. Playing the odds that I can buy at a discount after the report.
baronp0329: 2 consecutive great trading weeks! Had good profits day-trading and swing trading. Thanks @Dan, @Bridget, and all the SMM and OMM Members for their posts. Stocks and ETFs: $OKTA, $HEAR, $CRC, $INTC, $GLNG, $CRC, $TWTR, $BYD, $P, $IWM, $FAS, $QQQ, $SPY Long/Short on Options: $TWTR, $GOOG, $AMZN, $BIDU, $NVDA, $DVMT, $NWL, $CPB, $BAC, $XLF, $KRE,$ IWM, $SPY, $QQQ, $IYT, Wishing y'all a safe and fun weekend.
Greendayguy: @baronp0329 $OKTA $HEAR $CRC $INTC $GLNG $TWTR $BYD $P $IWM $FAS $QQQ $SPY $GOOG $AMZN $BIDU $NVDA $DVMT $NWL $CPB $BAC $XLF $KRE $IYT You too, have a great weekend. I'm watching or own a lot of the same stocks that you reported on. Thanks for a good report!!!
GOOSE: A TRADE: $OKTA BTO 6/15/18 50.0 PUTS @.92 $OKTA STO 6/15/18 55.0 PUTS @2.43 BuPS Net 149.95
bsafriet: $okta. Anybody got a good date for E/R? My last check turned up 3 different dates - one is amc today, the others next week.
baronp0329: @bsafriet $okta June 6. I only have 1/4 position left. Avg buys around 42. Been selling on the way up. Current plans is to keep through earnings.
cb: @bsafriet $okta June 6 2018 after market 4pm
PJMR11: @baronp0329 $okta I sold everything I had on the way up and sorry I did.
baronp0329: $OKTA Good move again today and last 3 days. I wanted to add more at $51 to my 1/4 position but was too cautious due to long weekend. Earnings Jun 6.
PJMR11: $OKTA Continuing to climb the ladder. Relative strength strong. Volume good.
PJMR11: $OKTA Posted before how strong this stock has been. Still climbing on decent volume. I have 2/3 position and want to add but it is not giving me the opportunity. Approaching HOD
CHOFF: @PJMR11 $OKTA - we have a long weekend and earnings right around the corner on the 6th. "No guts, no glory. But then again, no patience, no payoff."
PJMR11: @CHOFF $OKTA You must be reading my mind. Considering the safer case is take my profits now and see what happens on Tuesday. My gain isn't hugh (little over 5%), but this has moved against me before.
CHOFF: @PJMR11 $OKTA - if you're worried about it, then take a half off the table. I'm letting mine ride with a tight stop a little above $51 (probably too tight).
PJMR11: $OKTA At a good entry point. Has bounced off of 20MA many times in past. I am holding 2/3 position and will be adding at $47.50 for full position. Anyone else holding?
Workinman: @PJMR11 $OKTA Looked at this ticker and saw that earnings are around June 11. I'll probably just watch this for a green candle RHRN.
spmeyers: @PJMR11 $OKTA too extended for my taste
CHOFF: $OKTA - #IPOFavsList, #AcquistionTarget -- You've seen me post on this before. I added some today. Chart looks like it's due some sideways consolidation but it may have a run into 6/6 earnings. Tight stop but I like it long term. Their service is in massive demand and will only grow as cloud/SaaS based apps continue to proliferate in the corp. world. In the news today: https://www.cnbc.com/2018/05/23/facebook-partners-with-okta-to-gain-workplace-adoption.html.
PJMR11: $OKTA Down sharply today. Anyone else also holding? Thoughts?
champ: @PJMR11 $OKTA ---- Watching....
baronp0329: @PJMR11 $OKTA I still have 1/4 position. Avg buy around 42. sold 1/2 around $49. sold another 1/4 on May 14 went it went down to low 47s.
PJMR11: @baronp0329 $OKTA My Average price too high but I still like the weekly chart. I may have to endure a little pain before it moves significantly higher. Hope not but as we know, hope is not a strategy. I have a stop at $47.60
CHOFF: @PJMR11 $OKTA - it appears the broader market pulled it down along with a bunch of other recent IPOs. No negative news that I could find. Might be a buying opp for the longs. They report on 6/6.
baronp0329: $OKTA $CRM $RHT $ADBE @Dan and other members, any idea why the "Cloud" stocks are being hit hard today? The 4 I'm referring to are down 2-4.7%. Long OKTA and CRM.
CHOFF: A few IPO favs still working despite the Iran news: $BOX - continuing the B/O above what would have been the triple top level of $24.60. Up about 8% in 11 days of higher volume. Hard to buy, easy to hold. ER on 5/30. $OKTA - still moving northeast on the chart; day 13 of higher volume yet lighter today. ER not until June 6. $DBX - up 3% today, new and forming a base
CHOFF: $OKTA breakout still working
baronp0329: @CHOFF $OKTA Still have a big OKTA position and keep moving my stop up to protect profits. Will sell 75% before it Reports on May 9. Good luck CHOFF.
CHOFF: @baronp0329 $OKTA - Way to go. I'll hold half into earnings with a lower cost basis. Long term, I really like its prospects.
CHOFF: $OKTA - going higher after hitting a breakout high yesterday...breaking out on moderate volume. Long. $BOX - a triple top or a breakout is fairly imminent. I'm a buyer on a break above $24.50. It's on my watch list. ER on 5/30.
baronp0329: @CHOFF $OKTA $BOX Been in and out of OKTA. Bought at 43 (per IBD Buy point). Sold at 44 (had a big down day, so I locked the small profit). bought again last Friday at 42.15 and added more yesterday at 43.75. full position now. $GBTC, added more yesterday at 15. now 50% position. Up 8% today.
Visit the Trading Forum to join in the discussion.
| | |
| --- | --- |
| Stock Price | $USD 101.00 |
| Change | 2.48% |
| Volume | 1,930,970 |
Okta Inc is an identity and access management company. Its products include Universal Directory,Single Sign-On, Adaptive Multi-Factor Authentication, Lifecycle Management, Mobility Management, and API Access Management.
Request Video of OKTA
Already a member?
Sign in here.
Earnings
December 4th, 2019 - 2020 Q3 Earnings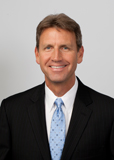 Dan Fitzpatrick
Stock Market Mentor gives you EVERYTHING you need to succeed in the market; all in one place. How easy is that? Dan Fitzpatrick and his elite community of traders share trading ideas, strategies and much more. Dan Fitzpatrick--a world class Technical Analyst, trading coach and regular CNBC contributor--gives you access to all of this with a 14 day FREE membership. Get started TODAY and start trading better TOMORROW with the following premium content:
Nightly video Strategy Sessions with a game plan for tomorrow
Got a stock you want Dan to look at? Just ask.
Patent pending video alerts instantly delivered to you when one of Dan's trading signals is triggered. This is not your typical price alert. This is a short video explaining the action you need to take to make money. No more "Woulda, coulda, shoulda"
Access to over 65,300 stock analysis videos
Access an ever expanding library (65,300) of educational videos that will save you time and make you money
Join a team of friends and traders that have one thing in common; a burning desire to succeed.

Become a Member Today!
Gain immediate access to all our exclusive articles, features, how-to's, discussion group and much more...
Satisfaction Guaranteed!
Your Stock Market Mentor membership comes with a 14 day, no questions asked, 100% money back guarantee!