Aetna Inc. (NYSE:AET)
Bands Volume 200 SMA 50 SMA 20 SMA Videos Alerts Articles Events

bRobert: $ANTM . $270+ target Reports 7/25 . Crushed earnings last quarter. The HMO house always wins under current rules. $CNC $HUM $UNH $AET $WCG $MOH are. other winning casinos. Buying pullbacks have been rewarded. Look at the fabulous weekly charts. 100% gains over the last 18 months. Under the radar, less sexy but very potent stocks with fangs. Holding. several employees for a while. No acronym needed $$$$$
bRobert: $UNH $ANTM $HUM $AET High upside. Waiting to add on next leg up
bRobert: $UNH $HUM retests/throwback after breakout and nh's. $ANTM $CMC $AET flags. A lot of upside when uptrend resumes.
bRobert: $UNH $HUM $AET $ANTM $CNC HMO's Strong action. High upside targets. Long several.
bRobert: $UNH $HUM $ANTM $CNC $AET Moving higher. They print money. Proposed removal of preexisting conditions coverage from Obamacare .....bad for public. Good for them .
bRobert: $AET $HUM $UNH . Breakout mode. Adding on pullbacks. $HIIQ Cup finishing. $45 + target. 50 % short.
bwcarnation1: @bRobert $AET $HUM $UNH $HIIQ Welcome back!
Spotdog: @bRobert $AET $HUM $UNH $HIIQ I missed your insights
sierramp: @bRobert $AET $HUM $UNH $HIIQ Good to have you back. Checking these now.....
bRobert: @Spotdog $AET $HUM $UNH $HIIQ Glad to be back.
BobbyG: @Spotdog $CVS $CBS The Pharmacy. The decision for ATT- Time Warner affects all potential vertical mergers across various industries. CVS is trying to buy up $AET, the insurance provider.
Spotdog: @BobbyG $CVS $CBS $AET Got it
DrScience: $AET $CVS, et al spiking on news Amazon shelving plans to get into the drug business.
1winkie: ...
$AET was raised to Neutral from Sell with a $212 price target (versus a $187.89 prior close) at Citigroup. Aetna shares were down 3% on Tuesday after the Bezos, Buffett, Dimon health initiative.

$AKS was downgraded to Underperform from Buy at Merr ...
bsafriet: @1winkie $AET $AKS $AAL $AAPL $ALLY $ALV $BIIB $EA $ESRX $FIT $FL $IMGN $MCD $MET $NGVC $NKE $PFE Thanks for the updates!
ROSEY: @bsafriet $AET $AKS $AAL $AAPL $ALLY $ALV $BIIB $EA $ESRX $FIT $FL $IMGN $MCD $MET $NGVC $NKE $PFE DITTO. 8 )
bwcarnation1: $AET anyone opinions on holding over E tomorrow in light of offer to buy them by $CVS for higher amount than where it is trading? I'm long & profitable but not sure what to do....
DrScience: @bwcarnation1 $AET $CVS I don't see the company stumbling here, but consider TTMAR on part of your position, unless you have a good reason to hold out for the merger completion. Buyout offer is $210-215. One possibility is to take profit in the stock and pivot to a stock substitution strategy: Buy an OTM Call Spread, say JAN 2019 195/210 Vertical Call Spread @ 6.50ish. That's would limit your exposure to the downside, but should earnings results push the stock up to (or beyond) the buyout level, a higher offer may be required to acquire the company. Basically, the call spread risks $650 with a possibility to make another $850, no matter what happens on the merger front. Now... if you're profit, so far, is less than $350 per 100 shares, this doesn't make as much sense. ... That's what I think.
bwcarnation1: @DrScience $AET $CVS Thank you so much
DrScience: @issues $OSTK Stock is up (only) 105% since last earning release and 420% since the earnings release in Aug 2017. I offer the same advice as @bwcarnation1's $AET dilemma. If your profits are similarly large, sell your stock and buy OTM Call Spread to limit risk. Look at JAN 2019 85/130 BuCS @ 10.00ish, or JAN 2019 95/130 BuCS @ 7.00ish. Another option is to buy the OTM Call Spread and sell an extra OTM Call to create a covered call on your stock.
issues: @DrScience $OSTK $AET Good! Thank you Doc!
bwcarnation1: $AET slow and steady upward waiting for takeover by $CVS. $207 is buyout amt $145 cash and rest in stock.
bwcarnation1: $CVS b.o. on positive growth info from company...talk of $AET deal likely to happen
Mpower27: @woodman $AET $CVS the question now seems to be does this more specific info get people interested to bump up $AET or do they still think government shuts this down. Since 2010 $cvs and $aet have had a PBM agreement I don't see why this really changes much. If you can have PBM agreement and that's ok why can't you own them outright? As a bonus, Amazon just got into the pharmacy business so that has to help the argument for allowing the pending deal to pass.
traderbren: @woodman $AET $CVS - nice roll of the dice! Congrats!
woodman: @Mpower27 $AET $CVS - The government threw a wet blanket on a horizontal merger - $AET and $HUM - last time. This is a vertical acquisition. Does it matter? I don't know. But I'd say this could spark a lot of activity in this arena. Not only $AMZN, but think of $WMT $CI $HUM $ANTM $WBA, all of which are players who I potentially could be interested in doing something similar.
woodman: @traderbren $AET $CVS - Not much of a pre-market pop, unfortunately. I guess folks are doubtful it will get gov't approval.
coldevinc: @woodman $AET $CVS I agree. Reeks of anti trust problems. And I for one would not like to see it happen. To much room for price gouging and price fixing and consumer rip offs.
bwcarnation1: $AET market not enthused about the deal going thru...long but disappointed
woodman: @bwcarnation1 $AET - I showed up in time for the 4th of July fireworks show, but all they have are sparklers.
DrScience: $AET has traded almost 600% of the 14-day average volume on news that $CVS wants them to join the team. Investors aren't totally enamored with the deal, a @Woodman noted. What's driving the sell-off could be the terms: Aetna shareholders get $145 in cash and 0.8378 of a CVS share (roughly $62 in stock) per every Aetna share they own. With $CVS failing at the 200 DMA and now seeing the 50 DMA as resistance. That's right, Bro-tato Chip. I'm all about "More." And, $AET shareholders are seeing the Bromance in a different light.
woodman: $AET - The rumors were correct. $CVS is buying $AET for $69 billion or $207/share ($145 in cash and $62 in stock). It closed at $181.31 on Friday. I took a flier on $AET on Thursday after it gave back all of its pop that day, hoping maybe the rumors would turn to fact over the weekend. Hope isn't a strategy, but whaddauknow, it worked here.
champ: @woodman $AET $CVS ---- Good Work...Nice!
woodman: @champ $AET $CVS - Thanks, Champ.
Ajax4Hire: 2017-12-01_Fri Ajax4Hire, I glad to back in the StockMarketMentor forum. Been watching: $CBOE it bump against the top Bollinger band, keep waiting for retrace to enter; $VRTX seems to be exiting Volatility Squeeze to the downside; $MSFT seems to be in a Volatility Squeeze; $AET seems to ready to do something big, not sure what; Currently holding: $NVO 2017-12Dec $50; +85% happy; $MA shares; -0.8% sad. Looking forward to being more active.
Ajax4Hire: $AET - Aetna There is over 20,000 $185 2017-12Dec calls on Aetna, 2000 bought today alone. Lot of someones very invested in Aetna going above $185 in the next two-2 weeks. Additionally, there is also 10869 $180 2017-12Dec calls; Lots of wind behind $AET - Aetna. I'm putting a toe in. Buying $180 2017-12Dec calls, expiring in 2 weeks, gotta be a small position.
bwcarnation1: $AET new alerts stating a deal is near but price of $AET isn't reflecting the news...mayb they didn't get the memo....
DrScience: @bwcarnation1 $AET Deal is supposed to be worth $202/share. Stock got a bump to $192, but... well, let's just say, "There are concerns." Needless to say, I've taken all the cost out of JAN 155/165 Vertical Call Spreads, and have an order in to close at 9.90. They're DITM, and there's little I can do until the deal settles, time runs out on the option, or I lower my closing offer.
Henry: $CVS $AET the buyout rumors are back
DrScience: #HealthInsurers $WCG breaking from a VS with heavy volume. $UNH $MOH $CI $ANTM $HUM $CNC $AET also doing well today,
DAN: $CI $AET are squeezing. Both have the same pattern...almost perfect matches.
DrScience: $IBB testing the 200 DMA area for a third day after TICOTUS tweets about a new bulldog at HHS and lowering drug prices. Not sure how this will affect the $CVS/$AET deal, but both just spiked on the intra-day chart. Just a random thought: Filling the position with an Ex-Big Pharma exec with "Influence" to lower drug prices seems to be at odds with an administration wanting a free-market healthcare system.
DrScience: $AET Also, while I was away $CVS made an offer on Aetna. I don't know how this is going to affect earnings release tomorrow morning, but needless to say, JAN 155/NOV165 Diagonal Call Spreads, with a below-zero cost basis, are DITM. And, with a Delta of 5, the position is likely to remain flat, unless something causes investors to question the merger. In that light, I'm looking to roll my short calls to DEC 165's for $2.00, or better, to bring in a bit more premium. But, spreads are wide and there may be no takers at that level. We'll see...
Bridget: ...
Healthcare stocks up but too volatile $ANTM $UNH $AET $HUM $CI
Retail getting crushed on $AMZN's earnings $CVS $TGT $WMT
$XLP - continuing to fall from this topping pattern
$FXE - sell into strength
$XLY - breaking out of 6 month consolidatio ...
grcjr: $CVS may buy $AET
Lou: @grcjr $CVS - what a turn is stock price! $AET in play.
Forexpro: @grcjr $CVS $AET Thanks, Grcjr, As you note, this came over the DJ wire a few minutes ago: Pharmacy company CVS is in talks to buy insurer Aetna, with $53 billion market value, in blockbuster deal Now, which investment banks are handling $CVS and $AET? Their revenues will be going up. Hope you're doing well; all the best!
Lou: @Lou $CVS $AET - that was quick - now $CVS is back down.
grcjr: @Forexpro @Lou $CVS $AET - on a personal note looking at service record I'm not sure I like this. $AET has been an above average health care insurer for us. $CVS has not impressed me. Might I be forced to buy RX at $CVS? Would seem to be anti-competitive.
Forexpro: @grcjr $CVS $AET Point(s) Taken, Grcjr, However, the current administration may be more relaxed about these things; I certainly think that will be the initial expectation. We haven't, or at least I haven't, seen any details, though. All of the other wire services are just reprinting the WSJ blurb. Sometimes, an investment banker looking to shake things up will give his friendly press contact a call, hoping that the glare of publicity will concentrate wavering minds. All in due course, I suppose. All the best!
Mpower27: @grcjr $CVS $AET reports claim $cvs looking to buy $aet for $200+ yet $aet is at $180. Does that make sense?
Joe1927: @grcjr @Forexpro $CVS $AET It's also possible CVS is looking to get out of retail and just be in health ins. / PBM.
bwcarnation1: $AET continuing to complete W pattern
DrScience: $AET started at market perform at BMO Capital with PT $175. Bought back NOV 165 Calls @ 1.00. Looking for stock to get back to 160ish ahead of earnings on Halloween. Still holding JAN 155 Calls @ less-than-zero cost basis.
bsafriet: @Bridget $UNH $AET $XLV yep! $UNH is back in the broom closet.
bwcarnation1: $CI, $AET,$UNH, $HUM, $ANTM anyone looking at h/c insurers? Thinking about $CI above the 50d. Thoughts welcomed.
steve71: @bwcarnation1 $CI $AET $UNH $HUM $ANTM My uninformed opinion is this. The insurers profited and their stocks rose from the ACA. Now Trump is going to undermine the ACA as much as possible with "executive actions". Fair is fair, that's how Obama did things. But this repetitive threat to funding isn't good for the insurers.
Bridget: $UNH and $AET seeing a double top on the daily. $XLV is trading sideways on the daily chart. I would stay away from these until $XLV starts trending upwards again.
bwcarnation1: $AET and most of h/c insurers lower hi. I sold will watch from here
bRobert: $CI $AET mojo back
DrScience: $AET back to test the 50 DMA after falling through on recent ACA repeal resurrection and abandonment. Aetna, along with $UNH and $CI are in few of the state healthcare exchanges, so I'm not sure why they reacted to all the political "stuff". Still, I'm keeping OCT 160 Calls covering my position, at least, until the stock shows it can hold above the 50.
bwcarnation1: $AET, $UNH etc moving above 50d, no h/c bill should cont higher
DrScience: $AET $UNH $CI, et al... traders not liking the latest political salvo in the ACA debate.
DrScience: $AET $UNH $CI $HUM $ANTM, et al... indigestion getting worse. $ANTM through the 200 DMA, $HUM and $AET through the 50, $UNH testing the 50. Better take a position in Tums, i.e. $GSK!
DrScience: $AET breaking out to new 52-week high from a 2-month long VS. This is a slow mover, but like the energizer bunny, it just keeps going, and going... FD: Long JAN 155 Calls
woodman: @DrScience $AET - nice 2017 chart. Here are some other health care plan stocks looking good this year: $ANTM $CI $CNC $HUM $UNH.
bRobert: $Ci. $Aet Hmo nh
DAN: #HEALTHCARE $AET $ANTM $HUM $AET $CI These stocks are doing pretty well. Constant uptrend. If you look at the relative strength in $CI, you can see some real strength in this stock. I'll cover these tonight.
DrScience: $AET beats estimates and EPS outlook raised for FY 2017. Stock traded as high as $162.45 in the PM, but sold off to 157.87 in the first 15 minutes. Now stabilizing a buck higher. Looks like traders were eager to take what they could get before anybody else realized the company reported. :-0 I was one of them... STO SEP 165 Calls @ 1.53 to further reduce my cost basis in JAN 2018 155 Calls (rolled from JAN 2018 125 Calls to reduce earnings risk). CMF has been showing outflows as the stock moves higher in a low volatility squeeze for the past month. But, since I expect health care issues in recent news to remain non-factors in the company's fortunes -- I don't think Congress will mandate pricing in any legislation -- I expect helium to slowly fill the balloon to $175 by the end of the year. EDIT: Weekly chart regression channel since before ACA legislation.
DrScience: $AET reports tomorrow morning. Stock has had a great run since last earnings report, and the 2.3% volatility squeeze heading into the report guarantees that something's gotta give. Rolled JAN 125 Calls up to JAN 155 Calls last Friday to take profits and still leave the door open for more.
DrScience: $AET still melting higher to new 52-week high. Earnings on 8/3.
bsafriet: @DrScience $AET Up approx 25% since the 3/27 low. Hope you are enjoying the ride!
DrScience: @Henry $AET down as well, but finding support at 153. Touches of the 20 DMA have been buying opportunities in the past, so we'll have to see how the rest of the day goes. Earnings on 8/3.
Bridget: #Notes: $XLK - health care bill dead $HUM $CI $AET $UNH down, but $ACHC holding nicely $IBM - reports after hours $JNJ - bullish engulfing $CZR - breakout, $MGM also looks good $EROS - breakout $TRU - breakout to new high $V - making a run along with $PYPL, ER on 7/20 $RTN - has room to run, ER 7/27 $FB - new highs with many other tech stocks $TTMI - close to new high $RH - another new 52 week high $JD - W pattern $HCC - #ipo working $TRVG - working $AYX - ipo working $CMG - getting crushed again on news
DrScience: $AET pullbacks to the 20 DMA have been a gift the last 6 weeks. Stock holding the 8 EMA in a money-maker pattern on the weekly chart, but the stock could rest for a month after breaking from a VS @ $135. If the stock doesn't make a new high this week, I'm selling some OTM Calls against longer-term position.
DrScience: $AET still workin'. Money maker pattern... The Senate's "secret" plan to overhaul (R&R) the ACA to be revealed today -- Let's hope the revelation keeps the party going.
DAN: $XLV -- healthcare is continuing its breakout. Healthcare bill seems to be behind it. $HCA is very strong, and $LH (mentioned last night) is up another $5+ bucks today. $HUM -- breaking out today. These are just some of the stocks that work in this sector. $AET...$UNH...$JNJ.
Bridget: @DAN $XLV $HCA $LH $HUM $AET $UNH $JNJ Are you worried this is a buy the rumor, sell the news event?
DAN: @Bridget $XLV $HCA $LH $HUM $AET $UNH $JNJ Not really. It's been a "rumor" for a long, long time...though it actually hasn't been a rumor...just something that is ultimately going to happen because the current system has imploded. And I don't think anyone truly believes that it's going to get done anytime soon. I think there's just a general feeling that "something" is going to get done...and that health care stocks are attractive relative to other things. But it's always important to start any position pretty small.
spmeyers: @DAN $XLV $HCA $LH $HUM $AET $UNH $JNJ loving the $CURE (tight stop tho)
Lynda: @Bridget $XLV $HCA $LH $HUM $AET $UNH $JNJ Bridget, I think you were wright, a buy the rumor, sell the news. I bought $HUM on it's way up before the health care news and now it's back down. I don't know if I should hold or dump it.
DrScience: $AET Otto added AUG 150 Calls @ 6.85 and then turned around and sold them @ 7.10. Guess he knew what he was doing, 'cause the stocks been fallin' since just before Noon ET. Guess the secret's out, and, in the gubment version of the "telephone" game, it's probably getting mangled as it goes around the circle. ;-V
champ: $AET @ $152.25 --- Aetna just announced that they are pulling out of Indiana and Wisconsin....dropping out of ObamaCare....not good.
Bridget: Notes: Breakouts: $TWLO $PRAH $WTW $ETSY $PLSE $JBT $BSX $CG $CARB $CMI $CE $EVRI $GRUB $EW $HIIQ - phase 2 $XLF - still working $XBI - biotech is working and breaking out on the weekly chart $WYNN $MGM $LVS - new 52 week highs, $LQ alert at $15.40 $AFL $MET $CI $AET - insurance still working At a Good Buy Point: $VRTX $MTSI $SINA $DDD $PYPL
issues:
DrScience: $AET gets a boost from RBC Capital -- PT raised to 162 from 147, outperform reiterated. Yesterday, Morgan Stanley started the stock at overweight, PT 162. I guess RBC was a little behind $MS on the spreadsheet calculation. JUL 135/145 BuPS working well.
DrScience: $AET breaking from volatility squeeze to new 52-week high.
DrScience: $AET new 52-week high
DrScience: $AET money-maker pattern... walking the upper BB to new high today. ACA, AHCA... AFL-CIO, we're pulling out of all of 'em! Maybe... FD: Long JAN 2018 125 Calls@ 12ish cost basis.
DAN: @DrScience $AET That's what I was thinking. Read that article the other day that Aetna was just ditching the ACA program. When you're losing tons of money, you're usually well advised to do something different.
JBed: $AET Running up into earnings tonight, new 52-week high.
SADL: @JBed $AET Earnings were this morning
DrScience: $AET posted earnings (a loss) after merger fell through with $HUM, but somebody thinks the future looks bright. Stock trading to a new 52-week high this morning as the company contemplates pulling out of even more ACA Exchanges next year. No telling what the zombie attack of the new (and improved?) AHCA will have on the stock, but I'm riding till it bucks me off with a JAN 125/MAY 140 Diagonal Call Spread (cost basis: $11.40ish).
JBed: @SADL $AET Well, no wonder! ;-))
JBed: $AET relative strength in this weak market.
JBed: $JNPR, $AET, $BABA, $CNC, all showing RS in my trading account today. I'd rather not discuss my other positions. ;-)
Bridget: $AET coming out of a cup and handle
DrScience: @Bridget $AET Fifth day out of a squeeze to new 52-week. high Earnings on May 2.
Bridget: @DrScience $AET It's not at the 52 week high yet. $136.50
DrScience: @Bridget $AET You're right! I dialed the Wrong Number.
Visit the Trading Forum to join in the discussion.
| | |
| --- | --- |
| Stock Price | $USD 198.94 |
| Change | -1.03% |
| Volume | 1,830,820 |
Aetna Inc. is a health care benefit company, which offers traditional and consumer-directed health insurance products and related services, including medical, pharmacy, dental, behavioral health, group life and disability plans.
Request Video of AET
Already a member?
Sign in here.
Earnings
October 30th, 2018 - 2018 Q3 Earnings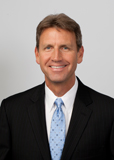 Dan Fitzpatrick
Stock Market Mentor gives you EVERYTHING you need to succeed in the market; all in one place. How easy is that? Dan Fitzpatrick and his elite community of traders share trading ideas, strategies and much more. Dan Fitzpatrick--a world class Technical Analyst, trading coach and regular CNBC contributor--gives you access to all of this with a 14 day FREE membership. Get started TODAY and start trading better TOMORROW with the following premium content:
Nightly video Strategy Sessions with a game plan for tomorrow
Got a stock you want Dan to look at? Just ask.
Patent pending video alerts instantly delivered to you when one of Dan's trading signals is triggered. This is not your typical price alert. This is a short video explaining the action you need to take to make money. No more "Woulda, coulda, shoulda"
Access to over 58,600 stock analysis videos
Access an ever expanding library (58,600) of educational videos that will save you time and make you money
Join a team of friends and traders that have one thing in common; a burning desire to succeed.

Become a Member Today!
Gain immediate access to all our exclusive articles, features, how-to's, discussion group and much more...
Satisfaction Guaranteed!
Your Stock Market Mentor membership comes with a 14 day, no questions asked, 100% money back guarantee!