PriceSmart Inc. (NASDAQ:PSMT)
Bands Volume 200 SMA 50 SMA 20 SMA Videos Alerts Articles Events

rverkamp30: @davidtatara $PSMT Thanks for pointing this out
Gary: ...
11. $PSMT – this is the downside of holding overnight for the morning pop.


Dital: Dan your thoughts on $psmt?
DAN: @Dital $psmt I sold mine for a very small profit this morning. (I forget whether I posted my position or not. It was small and right at the end of the day. I'm messing around with a scan to build up some data. But it gapped and stalled...and I bailed. Now...might be worth a trade into the close...but so far, it's still falling).
DrScience: /ES $SPY on the cusp of a golden cross. Will Yellin cause an instant jellin' tomorrow? Don't know, but I did get my Christmas shopping done this morning. Echoing @GreenGhost's note that I, too, found the mall uncrowded. But -- Hey! -- it's Tuesday. There were, however, a lot of dogs being groomed for the holidays at $PSMT -- not an empty station in the barber shop! That's all I got. :)
eTradebaby: $PSMT breaking resistance. FD - long options http://scharts.co/1vVvQ3J
woodman: Some Stocks Of Interest: From one scan: $CTL, $HES, $RHI, $LUV, $AA, $AIV, $AAPL, $LEA, $APA, $MCK, $EFX, $EQR. From another scan: $RLYP, $UEIC, $COH, $FL, $HRG, $BPI, $BRKB, $PSMT, $LOW, $CAR. Some others, generally: $THRM, $BWP, $GBX, $LNG, $MAR, $URI, $EMES, $BITA, $GD, $TMO. And a couple of biotechs not recently mentioned: $CLVS, $PBYI.
NapoleonSolo: $PSMT another DCB set up on release picked up some stock at 81 ....long tail high volume ..done going down....pretty easy set up IMO ...stock kinda thin though...R1 84.40 ( it's there now) R2 85.35 ...R2 level probably all she's got in her ST ....LOD of day was 78.63 so ~8% rebound from low so far
NapoleonSolo: $PSMT stopped out on DCB trade on (too tight) stop at 85.50 ....this one not even on radar PM for me but someone had an earnings trade on in OOM and jumped in ...made a quick 5.5% one day scalpie but stock looks to move higher ...high PP is 86.95 ... wicked snapback... stock got it almost all back already and may go green on the day....now that's a long tail candle whew! trading with an 86 handle already
NapoleonSolo: $PSMT blowing through high PP and testing R1 at 87.83 level stock now up 2% on day after being down 8% ....~10% high volume reversal day.. left me in it's wake .../already left 2.5 points on table on swinger
Tim S: $PSMT - up slightly after hours, reporting Q2 $EPS of $0.82 versus the estimated $0.77, beating by $0.05. $EPS were Up 22% from the same quarter last year. 7% short interest.
jetace: $LONG TERM HOLDs - Put your chart settings on WEEKLY back to early 2009 and have a look at these. They have been in some form of a steady climb since 2009. Perhaps they will assist some of you in making some longer term holds. There is enough diversity in these that you could form your own long term "fund" depending on your sector preferences. Many are mentioned in the forum but some are sleepers we rarely discuss. $MA, $AZO, $GWW, $IBM, $VFC, $PRGO, $ORLY, $TSCO, $ARG, $ALXN, PM, $PII, $PSMT, $MANH, $DUK, BF.B, $COG, $CHD, $BMRN, $SBUX, $D, $RGR, $ACGL, $DPZ, $ABCO, $SUSS, $TJX, $WCN, $AFSI, $AWK, $SBH, $NI, $ARIA, $ELGX, $AKRX Good hunting
scorpino: @dlylis - that sounds like a buy signal for pharma, $LULU and $PSMT ;-)
Aiko: ...
$PSMT
$SHP
$SODA
$SLT
$TRGT
TKOMY
$UTIW
$VE
$YNDX
$BSBR
$ALL
$AIG
$MT
$AGII
$CCJ
$CLDX
CEG
$COT
DTEGY
$DGI
$EMCI
$ERF
$XCO
$GFA
$GNW
$GTY
$GLPW
GMXR
$GHL
$HIL
$HSP
$IVR
$ITG
$JAKK
$KMR
$PHG
$LPX
$MSTR
$NAVG
$NK ...
frog1856: ...
Jan. 3 # 6# .. Jan. 4 MOS# Jan. 5 $MON, $FDO, GPN# . Jan. 6 $AZZ, $PSMT
+++++++++++++++++++++++++++++++++++++++++++++++++++++++++++++++
January 9th Earnings Season official starts with $AA and $JPM on Friday the13th
+++++++++++++++++++++++++ ...
frog1856: ...
Jan. 3 # 6# .. Jan. 4 MOS# Jan. 5 $MON, $FDO, GPN# . Jan. 6 $AZZ, $PSMT
+++++++++++++++++++++++++++++++++++++++++++++++++++++++++++++++
January 9th Earnings Season official starts with $AA and $JPM on Friday the13th
++++++++++++++++++++++++ ...
dfaz: LTD@hackerman-thanks, down on the year, but have so much to be grateful for. good news is she also shops at Big Lots, and thanks to the board, @Dan/@Gary and a few other investment periodicals i have learned so much this year, and see the future is more than half full. best wishes for the holidays, check out $PSMT and let me know what you think.
jetace: Winners - Here is today's results. No interpretation, just results in order. PMIC, HANS, $GLNG, $PSMT, $EVEP, $DPZ, EDAC, $ULTA, $HLF, $VFC, $DLTR, $IACI, $ED, $WINA, $SIMO, $ARIA, $PRA, $BBBY, $COG, $PRGO, $CHD, $NI, $QCOR, VRUS, $LQDT, $ALXN, $IAU, EP, $WCN, $HSTM, $PII, $TJX, $TSCO, $MJN, $AWK, $MCD
Diana2010: $PSMT - Announced an eps miss and an revenue shortfall vs. expectations. The stock opened down over 20%. Now it looks like it is trying to close the gap from yesterday's close, creating a hammer with huge volume.
boba: $PSMT - I looked at this first thing this am for a 59 min trade and it didn't go anywhere for an hour so I stopped watching. Wow!
gills702: $PSMT Anyone watching this stock? Looks like a nice bounce off the 50MA which has been relevant in the past.
slowtime: $PSMT - gills. It has tagged the 50 $MA but it has not bounced off yet. Wait for the bounce above the 50MA.
Diana2010: $TIF, $DSW, $PSMT - The the relative strength of growth retailers stands out today.
jetace: Winner's Circle - I did a TC2000 scan using the weekly average, sorted for stocks having a positive slope using a 12 day linear regression, these all look like the charts @DAN shows us regularly. Many are in the strong sectors mentioned in the weekend update. Use these as a basis for some homework and good selections at support. $IDCC, KCI, $DTLK, $RGR, SUG, $ATHN, EM, $CEF, $TNH, OCNF, $PSMT, ADLR, $QCOR, SONE, $MITK, $RTIX, $BTH, $MCD, CBOU, $SUSS, $MA Good Hunting
Diana2010: $JWN - Many of the good retailers have bounced really hard off their lows today. Take a look at $ULTA, $PSMT, $TIF, $COH also. They are all showing great relative strength. Watching but too afraid to buy.
taylor: ...
LKQX,OSIS,$PPO,MGLN,$SCSC,IBM,$PSMT,CLB,$CMG,FTNT,$ULTA,MKTX,$CATM,GRA,
$ACC,AVEO,$CRM,GTS,$GDI,GTLS,$DDD,CRR,$PII,AIRM,$DTV,IPAR,$TECH,GMCR,$SQM,
$FLDM,RYN,$SLH,NEOG,$SYNT,TCBI,VOC,ST,$PEGA,AMZN,$ESS,PNRA,$LPSN,NGLS,
$TMH,EXR,$TGI,VOLC,$CE,SZYM, ...
-Greg-: 59 Min SMM Traders - Looking at $PSMT, $ZUMZ, and $DDS on large upward gaps; $FST, $CATO for downward gaps.. Looks like $DDS is breaking out of a VS. 37.76% of the float is short with 11.78 days to cover; high volume today.. $ZUMZ - also breaking out, 24.29% of the float short with 5.95 days to cover. Downward: $CATO is down 9.11% today, 7.91% of the float short with 9.92 days to cover.
Diana2010: $PSMT - I believe that a short #squeeze is forming in this stock today. They announced very strong same store sales and shortsqueeze.com is showing 11 days to cover. $PSMT is a retailer located in South America with similar business model to COST.
Diana2010: $PSMT - ramping into the close. I am going to hold through the weekend (with my fingers crossed).
orthodoc: Thanks @Bob for advice, you have helped me subtract emotion, time after time. @Julie, I am looking at some stocks from a screen I ran that has high yield, low debt combination with growth. $ASH from chemicals, $UG, KFT, $PSMT, $FDO came up.
Visit the Trading Forum to join in the discussion.
| | |
| --- | --- |
| Stock Price | $USD 52.81 |
| Change | 0.00% |
| Volume | 83,942 |
PriceSmart, Inc. through its subsidiaries, is engaged in the ownership and operation of membership shopping warehouse clubs under the trade name 'PriceSmart' in Central America and the Caribbean.
Request Video of PSMT
Already a member?
Sign in here.
Earnings
July 8th, 2020 - 2020 Q3 Earnings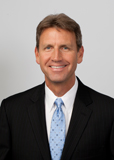 Dan Fitzpatrick
Stock Market Mentor gives you EVERYTHING you need to succeed in the market; all in one place. How easy is that? Dan Fitzpatrick and his elite community of traders share trading ideas, strategies and much more. Dan Fitzpatrick--a world class Technical Analyst, trading coach and regular CNBC contributor--gives you access to all of this with a 30 day trial membership for just $7.77. Get started TODAY and start trading better TOMORROW with the following premium content:
Nightly video Strategy Sessions with a game plan for tomorrow
Got a stock you want Dan to look at? Just ask.
Patent pending video alerts instantly delivered to you when one of Dan's trading signals is triggered. This is not your typical price alert. This is a short video explaining the action you need to take to make money. No more "Woulda, coulda, shoulda"
Access to over 70,700 stock analysis videos
Access an ever expanding library (70,700) of educational videos that will save you time and make you money
Join a team of friends and traders that have one thing in common; a burning desire to succeed.

Become a Member Today!
Gain immediate access to all our exclusive articles, features, how-to's, discussion group and much more...
Satisfaction Guaranteed!
Your Stock Market Mentor membership comes with a 30 day, no questions asked, 100% money back guarantee!