United Natural Foods Inc. (NYSE:UNFI)
Bands Volume 200 SMA 50 SMA 20 SMA Videos Alerts Articles Events

spmeyers: @Kasey $BIG $NTRI $TVTY $UNFI $GIII $XPER $MGNX $JP shorting strength and buying weakness is risky even though it often looks good in hindsight; best to wait for a sign that the direction is changing (which depends on your time frame)
Kasey: I'm thinking, since this market is volatile, maybe I should switch my concentration to stocks with a little volatility. "If you can't beat them, join them" mentality. Basically I'll be simulating trading / shorting the rebounds of stocks that are outside the third Bollinger band for various reasons. Here's a watchlist for tomorrow if anyone is interested in the same. $BIG, $NTRI, $TVTY, $UNFI, $GIII, $XPER, $MGNX, $JP. I'm not sure yet of which ones are available to short, but this is a start. Day trades or first hour trading only.
tri2insite: Catching some $UNFI bounce
DrScience: $DISH bouncing off the 50 DMA, hitting intra-day high. Also, seeing a similar intra-day bowl pattern in $CAT, $VIAB, $NBR, $DE, $RACE, $MCD, $WEN, $UNFI
boba: $UNFI United Natural Foods up 51% since May 6 including big jump the last two days based on earnings ( which look like nothing to me but .........)
DAN: @boba $UNFI Whew! Nice move on this. I am not long the stock, but definitely wish I was. I just can't buy it here...but any pullback would be welcome. 8\
boba: @DAN $UNFI I just found this and don't own any. It sure slipped under the radar.
mradams0621: ...
-13.70% $UNFI United Natural Foo 38.00 2740
-12.47% $OSGB Overseas Shipholdi 3.30 300
-12.19% $BNED BNED 11.24 4250
-12.16% $FELP Foresight Energy LP 2.60 3
-11.89% $SDRL SeaDrill Ltd. 4.30 715320
-11.39% $GASL Direxion Daily Nat 7.00 20930
-1 ...
jltrader1: Earnings Next Week: Of the companies reporting earnings for the week of June 8 - 12 some of the bigger names include: Monday: Pre Market - $SHLD, $MTN, $BRLI, $DATE, $PRGN After Hours - $HRB, $UNFI, $PBY, $PLAY, $LAYN, $TPLM, $CBK, $FCEL, $KANG, $SB, $HQY Tuesday: Pre Market - $HDS, $BURL, $SAIC, $FGP, $HOV, $LULU, $ZQK, $CMN After Hours - $GEF, $MFRM, $OXM, $SIGM, $LMNR, $SURG, $APIC Wednesday: Pre Market - $FRAN After Hours - $MW, $DDC, $KKD, $BOX, $BV Thursday: After Hours - $BOJA, $XONE Have a great weekend
:
boba: Hain @ tnt - All of the higher end foods are down 4 straight days; $WFM, $TFM, $UNFI as well as HAIN. $WFM is one of my long term stocks and I don't like the look of this strong down trend.
boba: $UNFI - Thanks
boba: $UNFI @markor01 - The charts are almost identical; unusual.
pdocker: $UNFI @boba - There was a nice write up in Wednesday's IBD in the New America section. I think that you can access it from their free section.
markor01: WFM...bodes well for $UNFI
gold2stocks: ...
$UNFI




United Natural upgraded at Argus

Jun 15, 2012 | 8:29 AM EDT


$UNFI was upgraded from Hold to Buy, Argus said. Valuation call, based on a $62 price target.



Stock Comments / $EPS Changes



$CCL




Carnival e ...
lightning: MCD-Possible pair trade. UNFI-calls versus $MCD puts. On second thought maybe this is not a good idea. $MCD has huge market cap and is invloved with CMG. $CMG is a mo healthy fast food restuarant. $UNFI and $WFM are uptrending health food plays in the market. Just an idea...looking for positive uptrends in foods.
markor01: $UNFI, WFM..for those wanting longs still working...and these are companies you can feel good about owning. Organic food
gold2stocks: ...
$UNFI
United Natural rated new Sell at Cantor
$UNFI was initiated with a Sell rating, Cantor Fitzgerald said. $33 price target. Earnings growth could lag sales.

$USB
US Bancorp downgraded at $BMO
$USB was downgraded from Outperform to Market ...
gold2stocks: ...
$UNFI
United Natural Foods numbers raised at Jefferies
Shares of $UNFI now seen reaching $53, Jefferies said. Estimates also raised on strong secular trends. Buy rating.

$UPS
United Parcel Service target raised at Citigroup
$UPS price target ...
gold2stocks: ...
$UNFI
United Natural upgraded at $BMO
$UNFI was upgraded from Market Perform to Outperform, $BMO Capital said. $53 price target. Valuation call, based on a $53 price target.

$VAR
Varian Medical upgraded at Baird
$VAR was upgraded from Neutra ...
gold2stocks: ...
$UNFI
United Natural Foods upgraded at Jefferies
$UNFI was upgraded from Hold to Buy, Jefferies said. Valuation is now attractive.

$VRA
Vera Bradley rated new Neutral at JP @Morgan
Coverage of $VRA was started with a Neutral rating, JP @Morg ...
Darce: $UNFI - primary wholesale distributor to Whole Foods (WFMI), so another way to get access to consumer and natural foods retail. Reported good earnings and reaffirmed guidance yesterday. Stock was down significantly intraday and below the 50ema. Back above it today. Looks like a good entry point on daily chart and coiling on the weekly. Risk is defined...if a bit of a steep drop right now...@ 5% below.
Russ: WINN, $UNFI, WBD, $SFD I keep an eye on a list of food stocks. Most are of no interest in this market but four to consider include WINN, $UNFI, WBD, and SFD. All are above the various moving averages and may present entries. Due diligence always in order.
Russ: Eliza, Russ here. I did not start any of these food charts today. $UNFI picked up some volume at the bottom of its range, but it may not offer a good entry now that it's near the middle of it's range. $SDA had some volume, too, and may be ready to move above the 50dma (simple). I'll watch it tomorrow. SFA was light on volume but flying a nice flag. Maybe this week. And WBD may be the best of bunch -- look at it's Boll Bands beginning to expand -- but it pulled back this afternoon and closed near the middle of its range. I did start a position in HOT.
Visit the Trading Forum to join in the discussion.
| | |
| --- | --- |
| Stock Price | $USD 17.47 |
| Change | 0.00% |
| Volume | 817,978 |
United Natural Foods, Inc. is a distributor of natural, organic and specialty foods and non-food products in the United States and Canada.
Request Video of UNFI
Already a member?
Sign in here.
Earnings
June 3rd, 2020 - 2020 Q3 Earnings
June 4th, 2020 - 2020 Q3 Earnings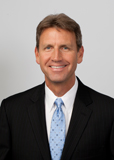 Dan Fitzpatrick
Stock Market Mentor gives you EVERYTHING you need to succeed in the market; all in one place. How easy is that? Dan Fitzpatrick and his elite community of traders share trading ideas, strategies and much more. Dan Fitzpatrick--a world class Technical Analyst, trading coach and regular CNBC contributor--gives you access to all of this with a 30 day trial membership for just $7.77. Get started TODAY and start trading better TOMORROW with the following premium content:
Nightly video Strategy Sessions with a game plan for tomorrow
Got a stock you want Dan to look at? Just ask.
Patent pending video alerts instantly delivered to you when one of Dan's trading signals is triggered. This is not your typical price alert. This is a short video explaining the action you need to take to make money. No more "Woulda, coulda, shoulda"
Access to over 70,700 stock analysis videos
Access an ever expanding library (70,700) of educational videos that will save you time and make you money
Join a team of friends and traders that have one thing in common; a burning desire to succeed.

Become a Member Today!
Gain immediate access to all our exclusive articles, features, how-to's, discussion group and much more...
Satisfaction Guaranteed!
Your Stock Market Mentor membership comes with a 30 day, no questions asked, 100% money back guarantee!