Grocery Outlet Holding Corp. (NASDAQ:GO)
There are currently no videos for this stock.
To request coverage of this stock, please click the green request video box on the right.
Bands Volume 200 SMA 50 SMA 20 SMA Videos Alerts Articles Events

zimzala: $GO coming down to a support area around $30. No position.
shoredriver: $GO....beat and raise.....up7.5%......
baronp0329: Some earning for the week of Nov 11-15 $NVDA $WMT $CRON $CGC $CSCO $ACB $OSTK $DHI $NEPT $TLRY $JD $FOLD $GOOS $TSN $AAP $SWKS $JCP $AMAT $LK $CBS $SE $NBEV $DXC $HUYA $TME $YY $CGEN $CTEK $QRTEA $HIIQ $DF $WIX $TWOU $BEP $KEM $NOG $NTAP $SAGE $WB $VIAB $ROK $RETA $GO $TDW $ERJ
Herb: $GO ipo up again.
Sluggo: $GO Working again today. Looking to start a position. Just watching.
Herb: $GO ipo still strong.
Danzguy: Way to go $GO! @JBed turned us on to this one and it's breaking out!
Sluggo: $GO For those that want a nice performing low beta grocery stock, this thing popped on E AH yesterday and looks really healthy. I know the company, and they have a great long time history although they just IPO'd recently. Ceiling appears to be $42 right now.
Herb: $GO $TPTX good ipo charts.
Sluggo: $GO Reports today. If you like $VFF, you should like $GO. They have been around a long time and just IPO'd recently. Waiting to see how they do.
Sluggo: $GO up at $42 AH after earnings. I don't own this now, but I think it beats the snot out of $VFF
Sluggo: @Sluggo $VFF $TSN I mean, look at $GO in the same industry and they are doing well and I sold them for now after a profit. Just sayin'
sierramp: @Sluggo $VFF $TSN I don't play AH. I have no idea what $VFF is going to do but I can see it pulling back to the 8EMA at a minimum. $GO looks interesting, quite sensible. What's the soundtrack for $GO?
Sluggo: @sierramp $VFF $TSN $GO Go Your Own Way, of course. Fleetwood Mac. I have it on now. Appropriate.
Sluggo: @sierramp $VFF $TSN $GO $GO reports tomorrow so watch it. I will...
sierramp: @Sluggo $VFF $TSN $GO Good choice!
Herb: Some decent-acting IPOs: $CRWD $LK $TPTX $PSN $ARVN $ZS $PINS $HHR $PLAN $ZM $GO $GH
JBed: $GO back to hod.Still long from $34 level.
Herb: Some good-acting recent IPO's: $CRWD $PLMR $LK $HHR $ARVN $PLAN $ZS $PSN $GO $YETI
Sluggo: @Bridget $GIS Good call. My wife works for $GIS and she has plenty of it. She was the one that told me about $GO and gave me the skimmy on it. That appears to be working.
Sluggo: $GO You can always tell on an illiquid stock when an institution is building a position by looking at the minute chart. $GO is showing that this morning. I like the business model on this stock. It is in the consumer defensive sector like $DG or something of that ilk.
Sluggo: $GO Just reaffirming...see my earlier post. This thing is being bought around $38 by an institution today. Every time it hits $38 it goes back up. Check out the minute chart.
bigbartabs: @JBed $GO ... IPO ears perked up... as Warren B always says... "buy what you know". Good luck!
CraigReynolds: @bigbartabs $GO Watched the posts yesterday and just watched and watched, no position. I determined, I know nothing. Need to look at some IPO's. Several seem to be doing this but watch out, I will buy something. Then we will see.
bigbartabs: @CraigReynolds $GO ... for the most part, IPOs are too fast moving for me... with the schedule I keep, and so many irons in the fire. Best of luck buddy... keep at it!
CraigReynolds: @bigbartabs $GO When I enter, will let you folks know, so you can stay away. Been watching Rev Shark Monday free picks. Bridget's trades looks like they do well. Good luck/trading today.
JBed: $GO making new ATHs today.
DAN: @JBed $GO Hi Jbed. Nice move in GO. Not a stock that I follow, so I have nothing to add...but thanks for pointing it out! 8-) Dan
JBed: @DAN $GO It's my fave grocery store so of course when it had an IPO my ears perked up.
DAN: @JBed $GO Nice, JBed.
captron: @JBed $GO Was trying to take my profits but it was moving up so I ended up adding to position. Thanks for bring that to my attention.
bRobert: @JBed $GO You're a real $GO getter
Bridget: $GO making a new high
bRobert:
JBed: $GO ath above $36. Long from $31.
Bridget: $GO is breaking out #ipo
JBed: $GO My favorite IPO pick, picked up an outperform rating this morning and is up nearly 4%. This will be a long-term hold. Grocery Outlet = the Home Goods of grocery stores. Fabulous deals, lots of organics, almost everyone I know shops there.
joesimba: @JBed $GO I live in a small town in western NC....and GO is my favorite store. I thought this chain was only in NC.
JBed: $GO another IPO that's forming a nice, rounded cup and moving back up towards initial high of $36.70. I shop at Grocery Outlet all the time. It's one of my primary entertainments.
Herb: Best-acting ipo's: $TUFN $TW $AXNX $ARVN $RTLR $IPO $TPTX $PLAN $GO $PLMR $PSN
Herb: Some recent ipo's that have acted well: $TUFN $TW $GO $PSN $AXNX $TPTX
spmeyers: @Herb $TUFN $TW $GO $PSN $AXNX $TPTX I like how TUFN is walking up the 8-day EMA; watching to see if it holds this breakout into the close
JBed: $CHWY Nice gain today on this IPO. For those of you with pets, this company has great selection, price and service and a very loyal customer base. It's been keeping my cats in kibble for a while now. Another IPO fave of mine is Grocery Outlet $GO in which I have no position but it's the Marshall's of grocery stores and I"m looking to get in.
Herb: $GO another good-acting ipo
Herb: $GO ipo breakout
Visit the Trading Forum to join in the discussion.
| | |
| --- | --- |
| Stock Price | $USD 37.84 |
| Change | 0.00% |
| Volume | 454,066 |
Request Video of GO
Already a member?
Sign in here.
Earnings
August 11th, 2020 - 2020 Q2 Earnings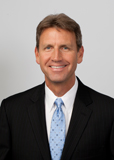 Dan Fitzpatrick
Stock Market Mentor gives you EVERYTHING you need to succeed in the market; all in one place. How easy is that? Dan Fitzpatrick and his elite community of traders share trading ideas, strategies and much more. Dan Fitzpatrick--a world class Technical Analyst, trading coach and regular CNBC contributor--gives you access to all of this with a 30 day trial membership for just $7.77. Get started TODAY and start trading better TOMORROW with the following premium content:
Nightly video Strategy Sessions with a game plan for tomorrow
Got a stock you want Dan to look at? Just ask.
Patent pending video alerts instantly delivered to you when one of Dan's trading signals is triggered. This is not your typical price alert. This is a short video explaining the action you need to take to make money. No more "Woulda, coulda, shoulda"
Access to over 70,700 stock analysis videos
Access an ever expanding library (70,700) of educational videos that will save you time and make you money
Join a team of friends and traders that have one thing in common; a burning desire to succeed.

Become a Member Today!
Gain immediate access to all our exclusive articles, features, how-to's, discussion group and much more...
Satisfaction Guaranteed!
Your Stock Market Mentor membership comes with a 30 day, no questions asked, 100% money back guarantee!